Before going deep into HRM let's first understand the meaning of HR (Human Resources).
Human resource is an organization's department responsible for all the things related to the employees of an organization. HR plays a vital role in the organization in order to ensure that the organization is running smoothly and efficiently. The major role of HRs is to keep the employees of an organization happy and satisfied.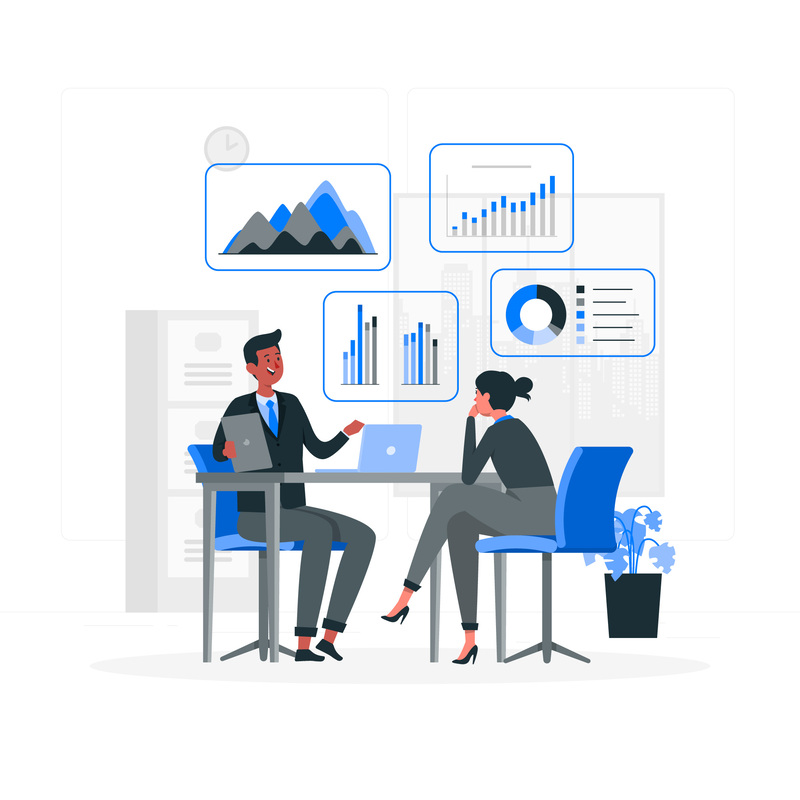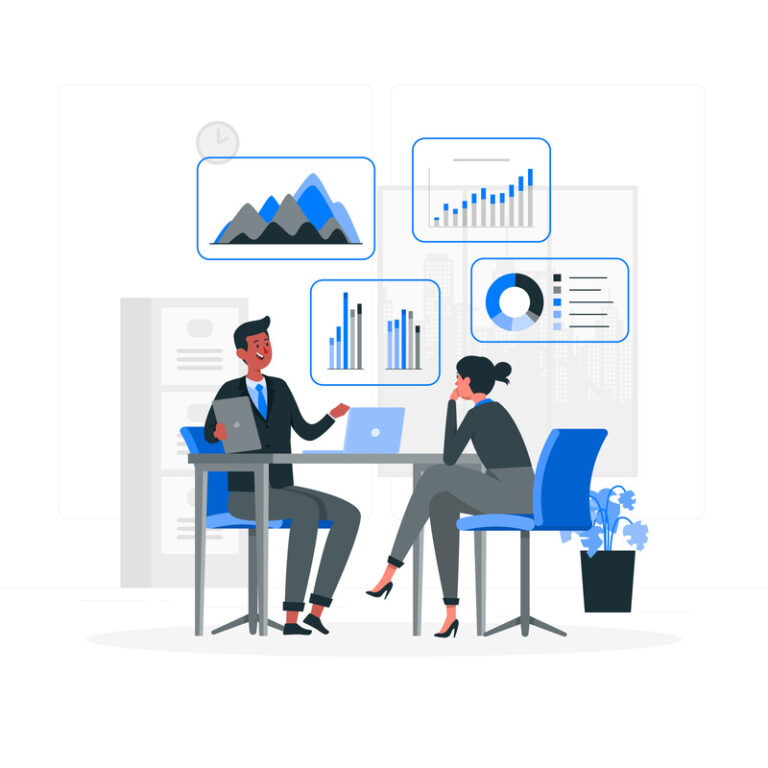 HRM (Human Resource Management) refers to the management of HR functions in the organization. It is not only limited to recruiting, onboarding, training and managing the employees but is also responsible for employee retention, benefits and compensation structure.
The ultimate goal of HRM is to ensure productivity, employee engagement and commitment to the organization's success. To achieve this, HRM may attract, develop and motivate the best talent in the organization. 
What are the functions of HRM?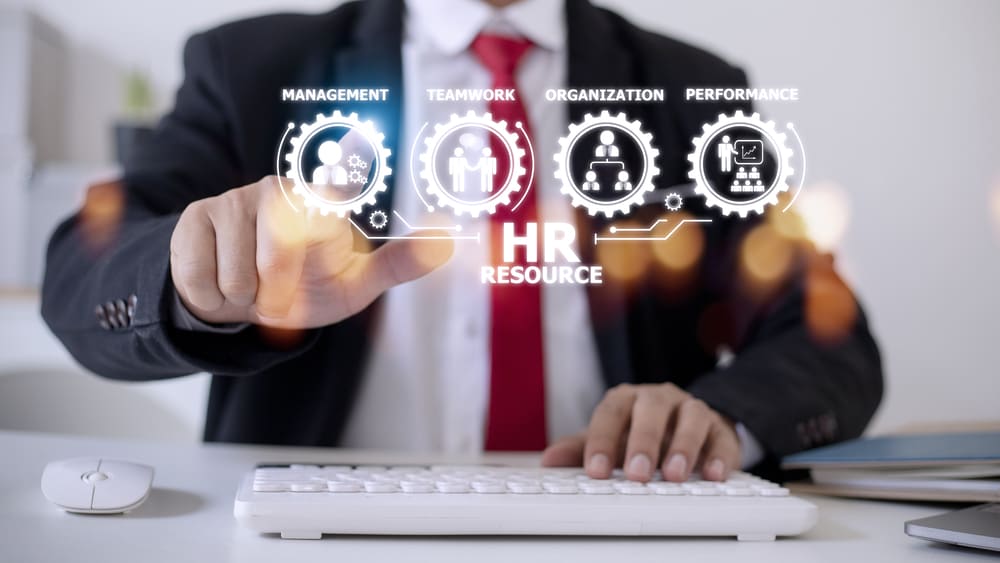 Let's understand a few functions of HRM in an organization:
1. Hiring and Recruitment
One of the major roles of an HR manager in an organization is to recruit new talent in the organization. HR managers can recruit the talent using various job boards, job agencies and physical ad copies. At the end of hiring the candidate HR manager is responsible to design the compensation structure of the employee. 
2. Planning and scheduling
Another major role of HR in an organization is to plan and schedule various events in the organization. The events may include major meetings, celebrations, major events and employee recognition. An HR is responsible to notify all the employees about major events.
3. Onboarding and training
Onboarding plays an important role in the life of new employees. An HR manager ensures the smooth onboarding of new employees so that they can get familiar with the organization's culture. Training is important for employees to understand the policies and procedures of new organizations. Effective onboarding and training help new employees to get familiar with the organization's culture at a good pace which ensures productivity. 
4. Documentation of rules and policies
The HR manager is responsible to design organizational policies and rules with the help of management. They may also update traditional policies with time in order to ensure transparency and comply with latest policies.
For example- An HR manager may be responsible for policies such as gratuity policy, posh policy, code of conduct policy etc.
5. Performance management of employees
Performance Management allows organizations to design out promotion and demotion of employees and design out their payout structure according to their performance. An HR manager is responsible for designing rewards and recognition for their employees. This can happen monthly, quarterly or annually.
6. Resolution of conflict
It is necessary to resolve disputes and disagreements between employees as soon as possible to prevent clashes. An HR manager is responsible to resolve disputes and reach out to management if required. An HR manager must ensure they make unbiased decisions in case of disputes.
7. Ensuring health and study
HR managers ensure the health and safety of employees in the organization. They make necessary arrangements to ensure the safety of employees. To ensure the health of employees an Hr manager may provide appropriate insurance plans, gym memberships, and organize time-to-time competitions.  
8. Positive reinforcement
An HR manager must ensure a positive culture in the workplace by working directly with the employees and their reporting managers. To do this HR managers can use employee of the month, rising stars, gem of the month etc. They can reward them with gift cards, meal coupons or any other benefit.
9. Recording as well as Reporting
 HR managers record and report the performance of every department, performance metrics for employees, risk and analysis of accidents. Recording and reporting is a major function performed by employees by documenting meetings. Tracking performance through performance metrics is necessary to ensure and develop goals for their improvement.
10. Managing compensation and benefits
 HR managers are responsible for designing the compensation of employees. Adequate compensation helps organizations in employee retention and brings more value to the organizations. Compensation is the sum total of salary and other additional benefits provided to employees like dearness allowance, conveyance allowance, travel allowance etc. HR managers have to design a pay structure that attracts top talents of the organization.
Automate your HR process in a few clicks!
Zimyo HRM software transforms the way HR processes used to work.
What is the importance of HRM?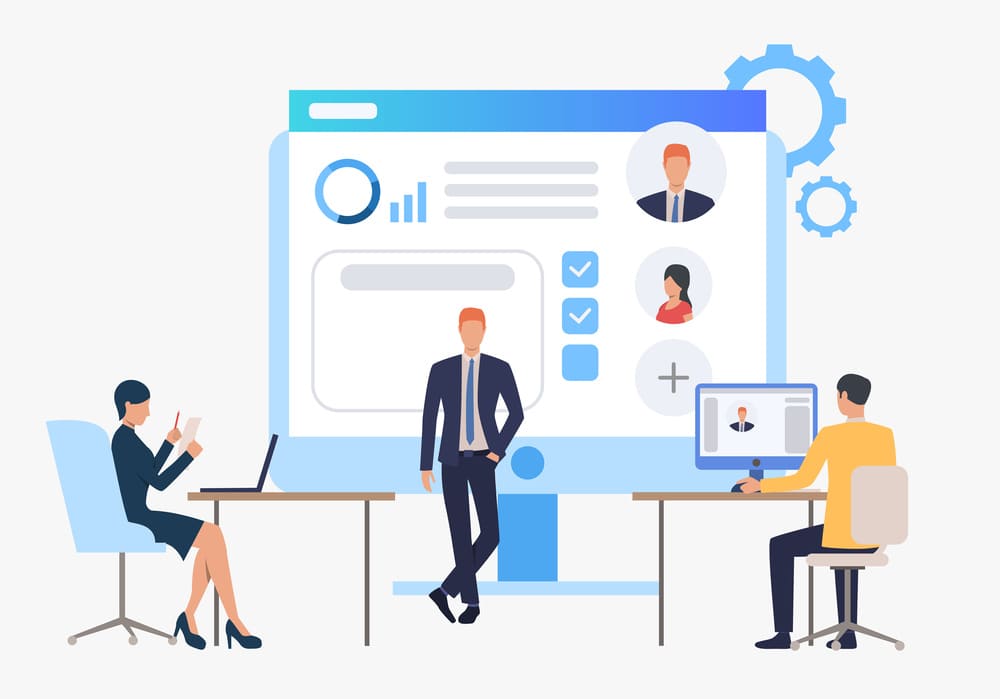 Human resource management is an integral part of an organization. The following points will help you understand the importance of human resource management in an organization:
Quality of work refers to the overall quality or productivity of employees at their workplace. It tells about the employee's impression of the physical and psychological productivity of employees at the workplace. 
The HR manager makes conscious efforts to maintain the quality of work at the workplace as it is directly related to employee productivity. This can be done by reducing the work-life stress and workload, providing rewards and recognition as well as any other financial benefits if possible.
2. Meeting demand and supply gap for human resources
Besides maintaining the physical resources in an organization, an HR manager ensures that appropriate human resources in an organization. They are responsible for finding the right fit for the organization to ensure high performance and productivity. This can be done through campus placements and other recruitment drives whenever needed. Also, unproductive employees can be laid off from the organization.
3. Training and overall development
Training and development are the continued efforts of any organization to boost employee productivity and performance. Spending money on training and development is an investment for an organization that will generate good future returns. This investment not only benefits employees but is also a major benefit for organizations in improving productivity scale.
Training can be provided to new employees in the organization as well as to old employees to boost their productivity. These training sessions teach decision-making skills, leadership skills, building thought processes etc.
4. Employee motivation and retention
The major task of Human resource management is to build a sense of belongingness in employees. It is essential to motivate each employee so that they can work to their full potential. This can be done with the help of employee recognition programs.
An employee getting recognition gets a purpose for their job, therefore motivating them to do better next time. Another method is to provide them with regular monetary benefits such as meal coupons and gift cards.
5. Building a healthy work culture
Healthy work culture plays an important part in any organization. The workplace should be safe, comfortable and valued for employees. It is needed to bring the best out of employees.
HR makes sure that the work culture is democratic and transparent. Employees should be provided with the power to present their ideas and point in the organization. This culture is found to be best for employees as well as organizations. The more happy the employees are, the more will be their productivity.
6. Employee wages and salaries
Appropriate compensation is necessary for employees so that they can feel the job's worth. Compensation may be in the form of wages, additional benefits and perks or travel packages etc. 
7. Maximizing profit and productivity
Human resource management helps to ensure how much personnel are required in which department. It also ensures that enough opportunities should be provided to existing employees of the organization for their growth and career opportunities.
Such employees who work to achieve their personal growth are directly related to the growth of the organization. Thereby minimizing the cost and maximizing productivity.
Human resource is an important aspect of any organization. HR managers work on and manage all the strategies laid out by top management and industry experts. It also takes part in the corporate decision and strategy making for all the employees in achieving their goals or targets.
9. Establishing corporate image
 Every organization must have a good brand image in the industry. HRM plays an important role in building the brand image of an organization in front of external and internal stakeholders. Moreover, employees would be more willing to work for an organization which possesses a good image in the market.
Zimyo HR software helps organizations to automate their HR processes.
Manage your workforce from anywhere with ease!
Transform HR processes with a cloud-based and advanced HR solutions
Zimyo HRM software offers a robust solution to organization. It helps organizations automate their HR processes such as recruitment, performance management, time and attendance, payroll etc. Its software has various modules that are designed according to the needs of HR. Various modules of Zimyo robust HRM software are:
1. Zimyo HRM- This module helps organizations in various HR processes such as employee management, time and attendance, employee onboarding and offboarding, workflow management, leave management and various others.
2. Zimyo Payroll- Zimyo Payroll software helps HR to run payroll and benefits for their employees which are inclined to statutory compliance. This software reduces manual errors that can cost a huge sum to organizations. 
3. Zimyo Performance Management System (PMS)- This module helps to track the performance of employees in the organization. It is necessary to set some targets for employees. These overall targets of employees help to achieve the goal of the entire organization. So it is necessary to measure the performance of employees.
4. Zimyo Recruit- It is an integral module that every organization needs. It helps in recruitment of new employees in the organization. This module is majorly used in candidate management, requisition management and applicant tracking system.
In today's competitive world Human resource management plays a vital role in our daily life. HRM not only benefits the organization but also improves employee engagement, employee productivity, compensation and benefits, growth and development. Right from the onboarding of employees in organizations to the offboarding of employees from organizations HRM plays an important role.
FAQs (Frequently Asked Questions)
The major intention of HRM is to protect the organization and its employees from any unethical exploit.
The major functions of HRM are recruitment, training and development, job review, career planning etc.
Human resource management system allows you to organize your workforce by determining roles and teams or departments.
Impart best employee experience in town!
Zimyo provides #1 employee experience to companies around the world with its HR products!