Employee Engagement Software
Amplify Your Employee Experience
Our Users Rated us the Best
Customers who trust Zimyo
Make your employees feel happier at work. Ready to learn more?
What Is An Employee Engagement Software?
Employee engagement software is used by organizations to increase employee satisfaction and retain talented employees. The aim is to boost the employee's "mental and emotional connect" to their work, their teams, and their organization.
Know How Our Employee Engagement Software Can Benefit Your Business
Improve Employee Performance
Employees that are highly engaged are more productive and produce higher-quality work. How so? Because they are deeply invested in their career and their performance is important to them. Our employee engagement software helps you keep your employees engaged so that your team performs at its maximum potential.
Ensure Higher Employee Retention
An engaged employee who is committed to their job is less likely to leave. Our employee engagement software will help you make your team stronger, more experienced, and better equipped to hit your targets.
What do we have in store for you?
The tribe is the place where all your employees can come together and share what's on their minds at any time from anywhere. It's a kind of Mini Slack where employees can indulge in hassle-free communications, share files, memes, and organizational updates.
How often do you thank your co-worker or team member? Let no effort or gesture from employees ever go unrecognized. Appreciate what they are – an out-of-the-box thinker, a team player, a terrific mentor, and much more!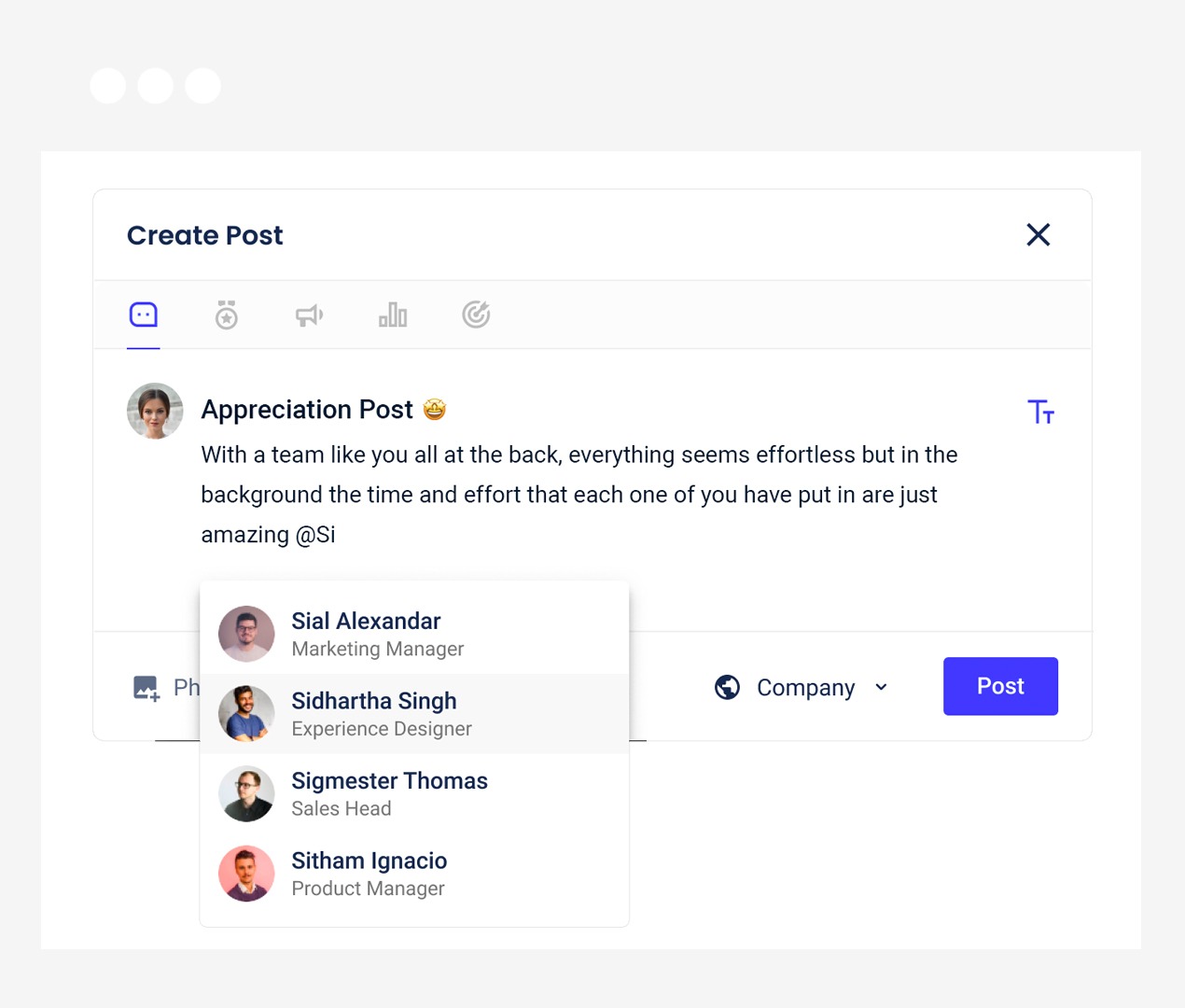 A company is just as happy as its people. Ever thought about expressing how much you care about your workforce? Get useful feedback to further develop your organization and get an insight into how each employee feels.
Are you exhausted by the tedious & time-taking email conversations? Make company-wide announcements, share news and alerts, and celebrate milestones – everything in just a few taps!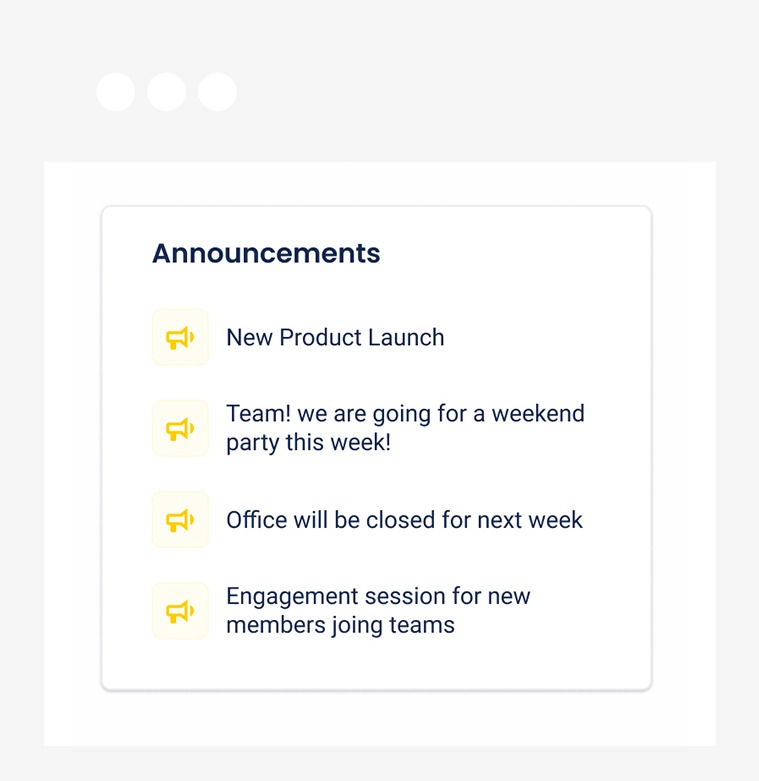 Conduct polls and surveys to get employees' feedback on matters that matter the most. Access a library of suggested questions and templates and save yourself from unnecessary hassles. You can conduct individual surveys, team surveys, or even anonymous surveys.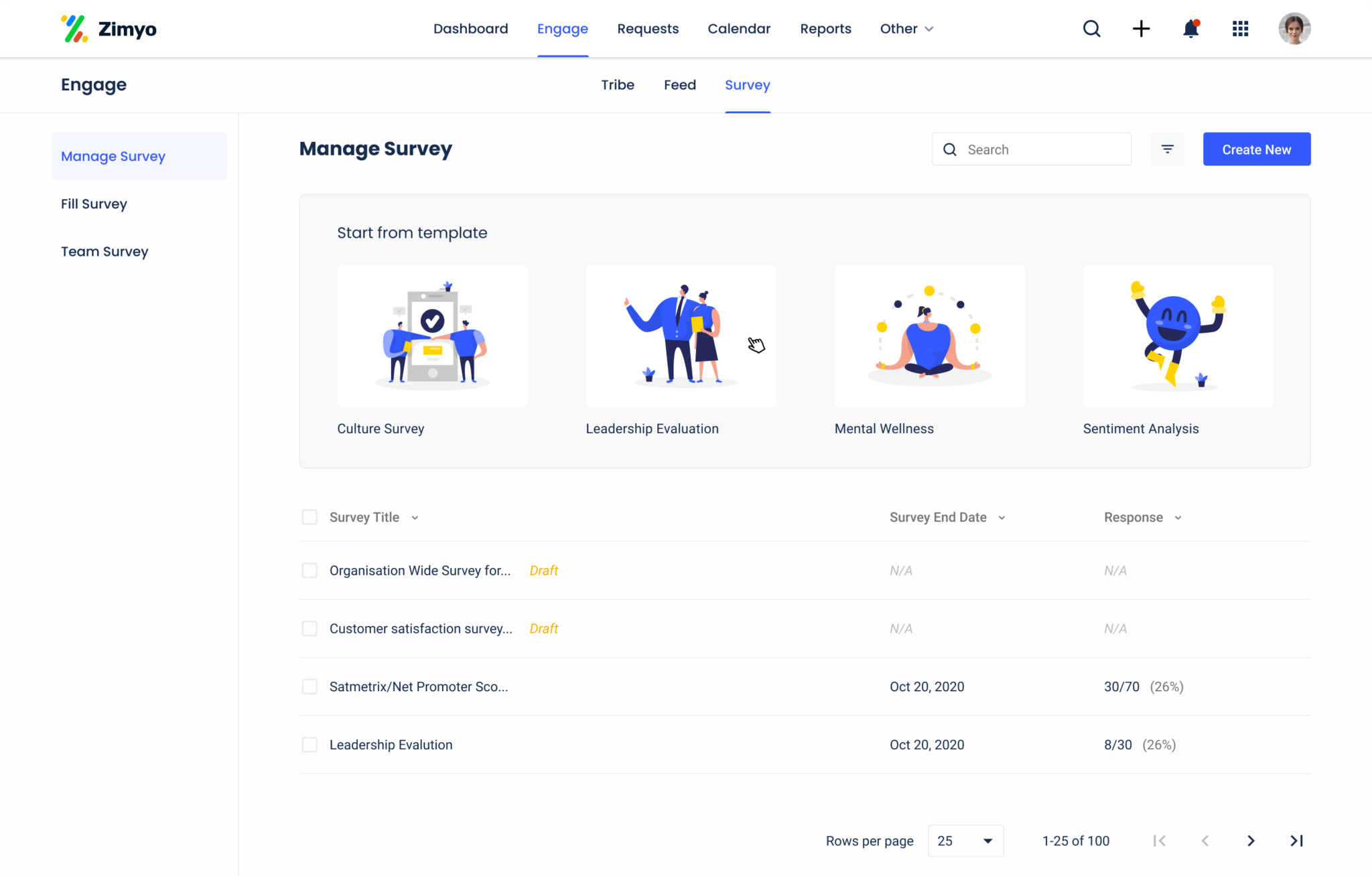 Is remote work taking its toll on you & your team? Take a break and indulge in a refreshing "water cooler conversation" with your team.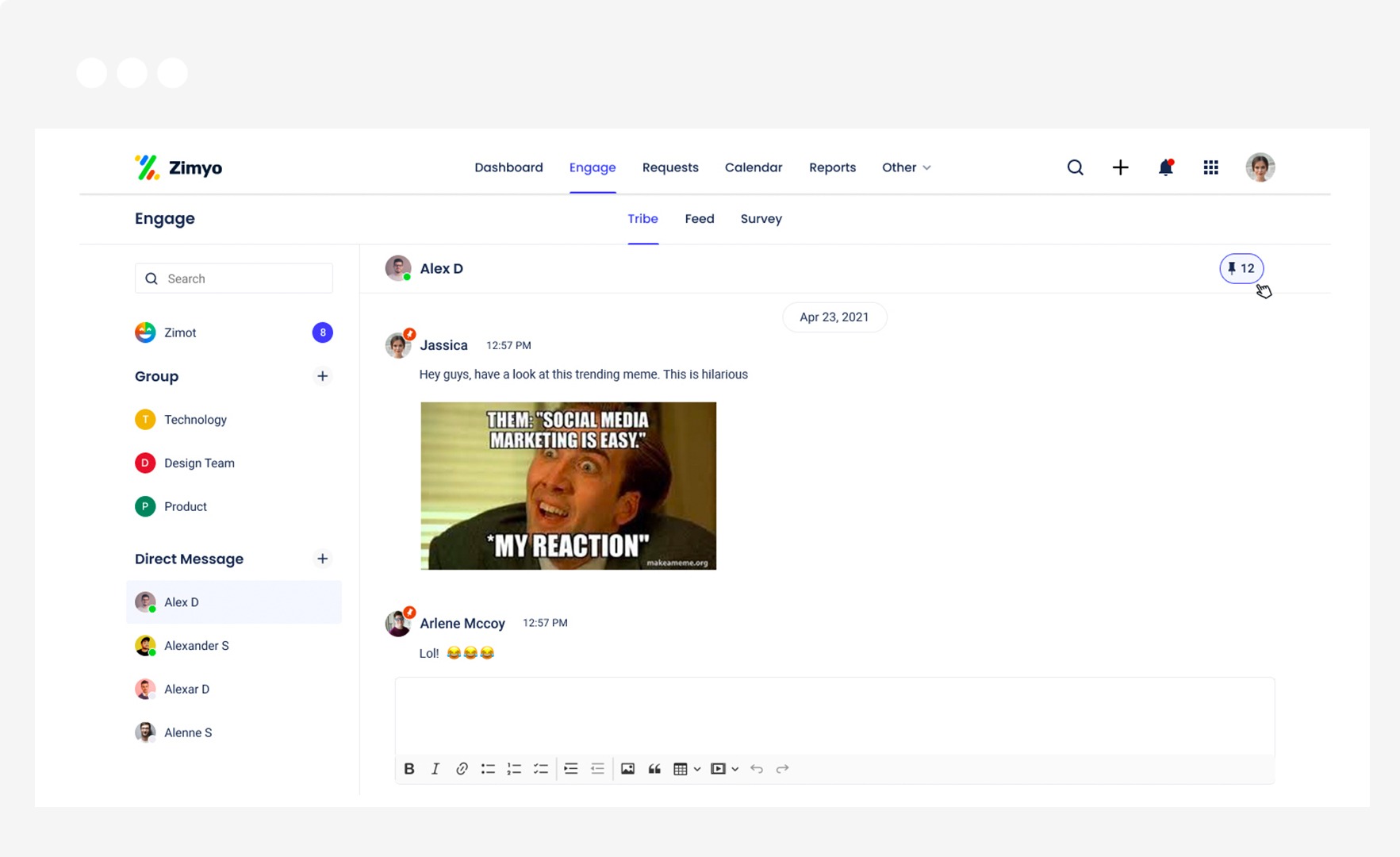 Our unique set of features like mood-o-meter, break room, rewards & recognition, announcements, etc help HRs in shooting up the engagement levels of their employees to an all-time high – even on their most busy days!
Gauge Your Employees Sentiments
Get useful feedback to further develop your organisation and get an insight into how each employee feels.
Make Communications Easy
Share anything & everything shared with exactly the right employees and streamline your communications.
Lower Absenteeism & Burnout
Keep your employees engaged at work and say goodbye to employee absences and job burnout!
Build A Better Work Culture
Recognize & reward your employees for a job well done and ensure their commitment to good quality work.
Insightful and interesting webinars that offer you great insights into a broad range of topics related to HR.
Read and learn more about the latest trends in the HR world. We've covered an array of HR topics in this section.
Discover how renowned organizations are leveraging Zimyo solutions to drive productivity and growth in the organization.
Improve Efficiency, Transparency, & Employee Morale with our Employee Self-Service Portal!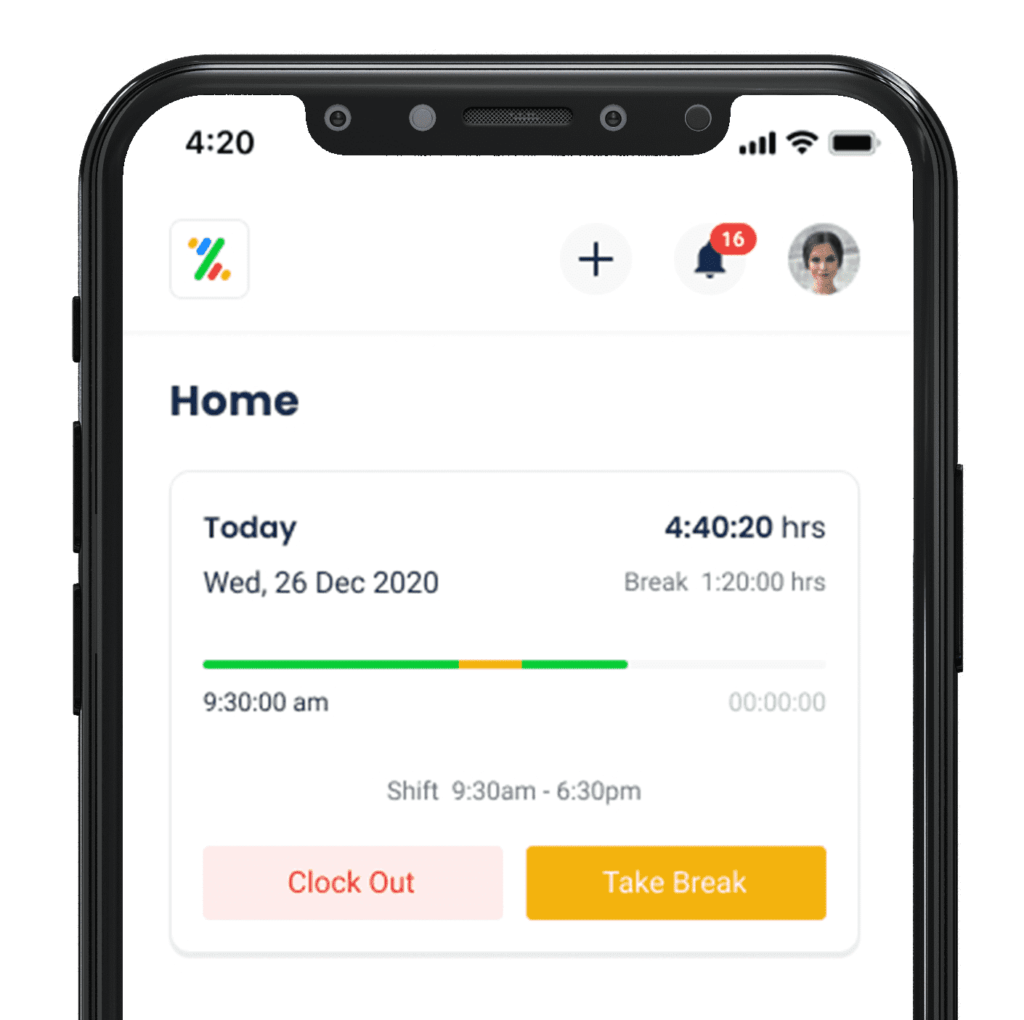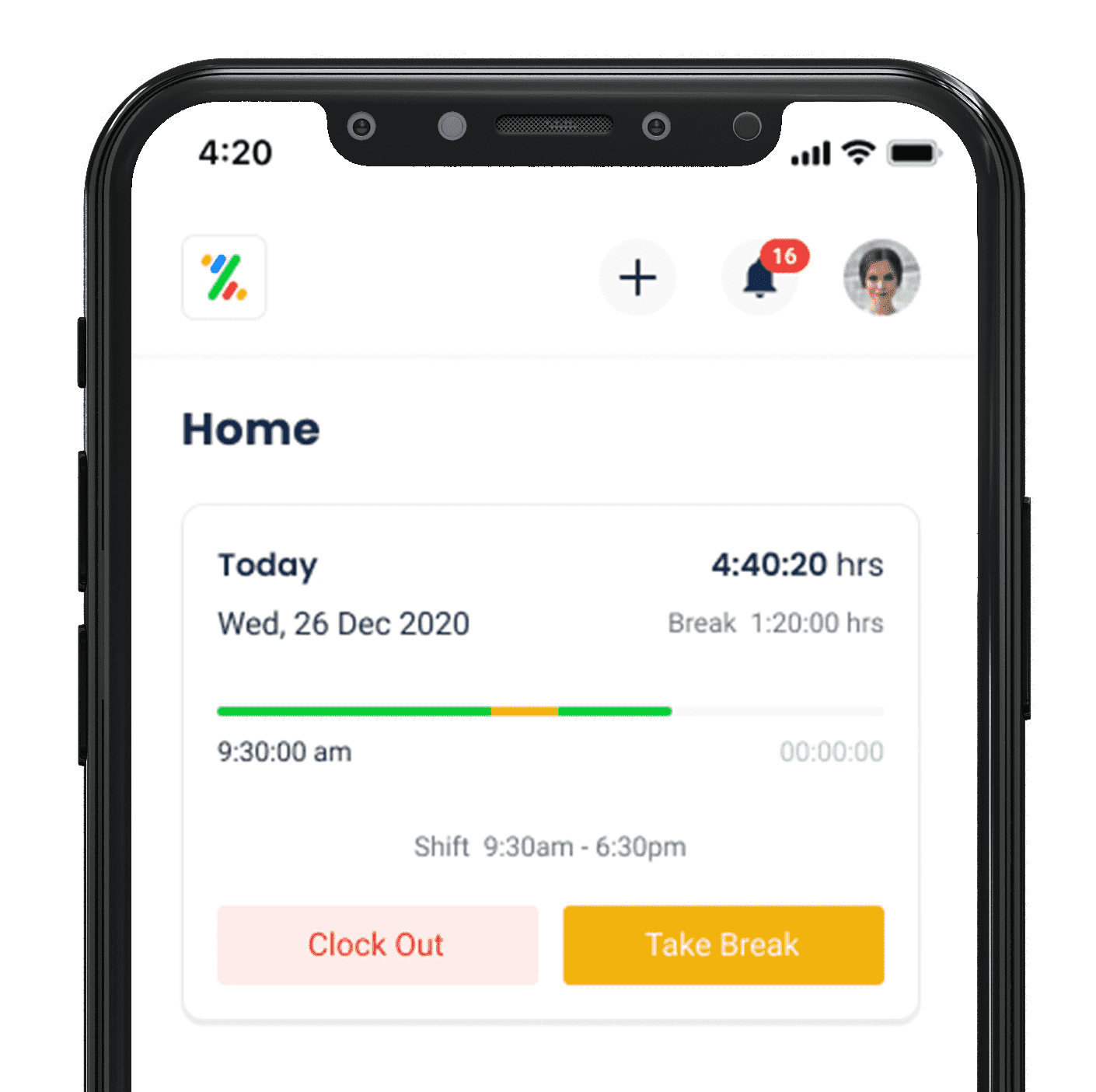 Our bilingual and intuitive mobile application offers quick and easy access to HR-related tasks or activities.  They can view and download pay statements, clock in/clock out, check their work shifts, and apply for leave requests- all from their mobile phones. 
This increases transparency within the organization, boosts employee morale, and efficiency of administrative tasks. It's a win-win for the organization!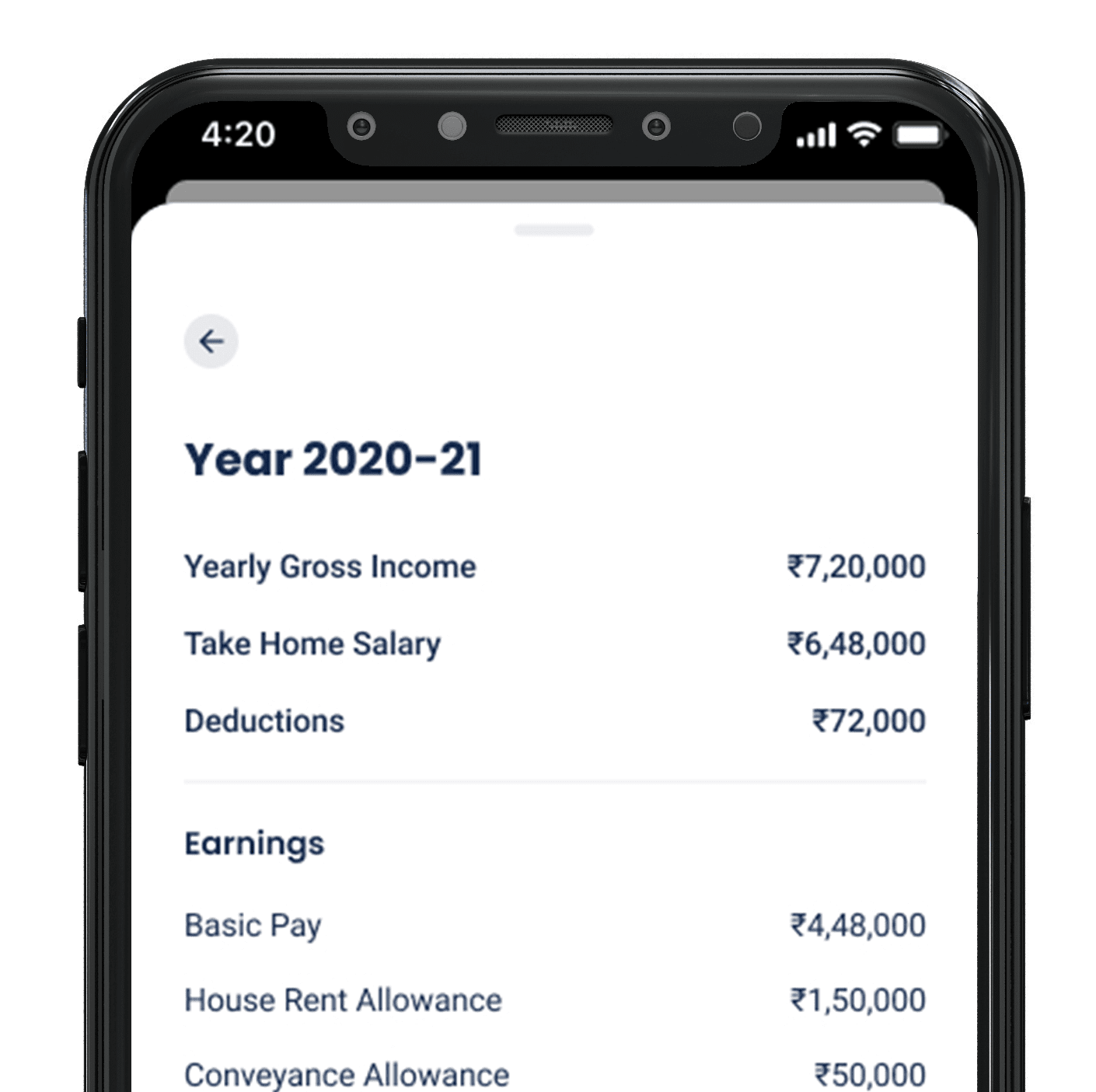 Try one of the most awarded HRMS Ever!