The world is still facing the after-effects of the pandemic that have left a paradigm shift everywhere.
To be on top, the HR industry has to bring a working model into practice that maximizes productivity and increases flexibility and efficiency simultaneously. 
HR is changing its structure almost every day in accordance with the changes in technology. With the right measures and approaches from enterprise leaders, it ought to have a positive impact on the daily operations, and subsequently the employees too.
From our perspective, here are the beaming trends in HRM for 2023 and beyond: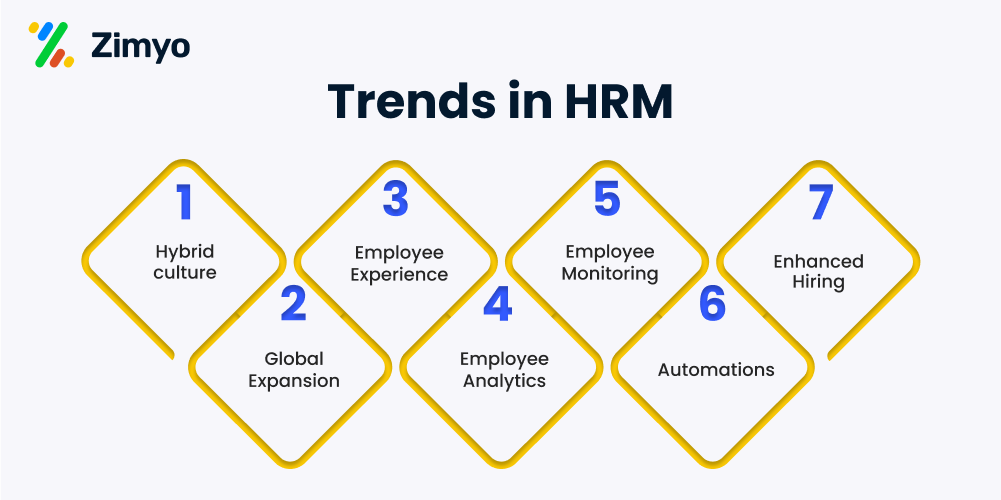 The personnel groups relocated when work-from-home became a routine, leaving all the teams and companies to disband from one particular geographical location to anywhere in the nation. 
Where some organizations are encouraging their employees to start in-office jobs again, many are content with a hybrid culture and are continuing to play by that.
Which route your organization takes can make a whole lot of difference between keeping or losing the workforce — around 40% of the workforce shared that they'd consider quitting if their organization puts a halt on hybrid culture.
Hybrid work culture is also a natural first step today for a business to expand in foreign markets too. The hybrid culture automatically opens the door for new opportunities for growth and earnings. Over the past few years, expanding through foreign markets has become easier and more affordable due to the rise in hybrid culture.
2. Global expansion on the rise
Shifting your work into the global market – remote working is an initial step. With changing times and technology the trends in HRM have taken a turn too, and the inauguration of a business in foreign lands is becoming a cakewalk. Furthermore, governments uplifting strict policies in this post-pandemic era – support the businesses too.
3. Employee experience takes precedence
Employees today don't just want a good paycheck but a quality culture and healthy work environment as well. As a part of trends in HRM, a good remuneration retains an employee, and a qualified environment and experience assist in the choice too.
HR leaders should bring about methods to encourage positive workforce health, making the employees more flexible to changes and disruptions.
Organizations today are offering products, services, and methods to enhance not their own but other firms employee experiences as well. Employee management, time & attendance management, employee self service portals, leave management, etc., are all a part of the trends in HRM culture today.
Enhance your employee experience!
Zimyo offers the #1 employee experience to organizations worldwide with its end-to-end HR products.
4. Analytics gaining the front seats
With no physical human contact, tracking and measuring the work and employees became strenuous, especially when the workforce is spread throughout the globe. Analytics is said to play an impacting role in offering information for decision-making. 
Employee management is an integral part of an organization. What work to assign to which employee, tracking their progress, ensuring completion of OKRs, and rewarding the employees accordingly is very important to make the funtions of a firm a success.
5. A surge in monitoring the employees
With the growing number of hybrid workers, managers are often unable to scrutinize every single employee and their work. The lack of personal interaction led to a surge in employee monitoring techniques that gave birth to yet another set of trends in HRM.
Keeping track of work and performance, attendance, and leaves, are just a portion of employee monitoring practices.
6. Automation of everyday tasks
To give precedence to high-value and productive workings, HR leaders can leverage AI-powered solutions to automate their daily tasks that were carried out manually. Practices such as screening, sourcing talents, onboarding, keeping check of attendance, etc., and a lot more now can be carried out by the systems in this tech-driven world.
Proper workflows are set to streamline all the automation and to avoid any errors. All these trends in HRM are changing the face of a workplace and skyrocketing the growth of every organization leveraging these methods.
Evaluate your workforce with automations!
Zimyo's robust solutions automates all your HR functions and gives you a smooth working environment.
7. Augmenting the hiring processes
Yet another perk that can be considered as a part of trends in HRM are chatbots. With their assistance, employers can now manage to select quality candidates for relevant positions out of the ample talent pools available.
Functions such as resume screening choose explicit candidate profiles, subsequently ensuing in higher work performance and enhanced productivity. Solutions such as an Applicant Tracking Software are one of the latest trends in HRM today. An ATS streamlines the entire hiring process from job posting to onboarding and much more. Integrations with job boards is yet another trends in HRM that posts jobs on multiple websites with a single click.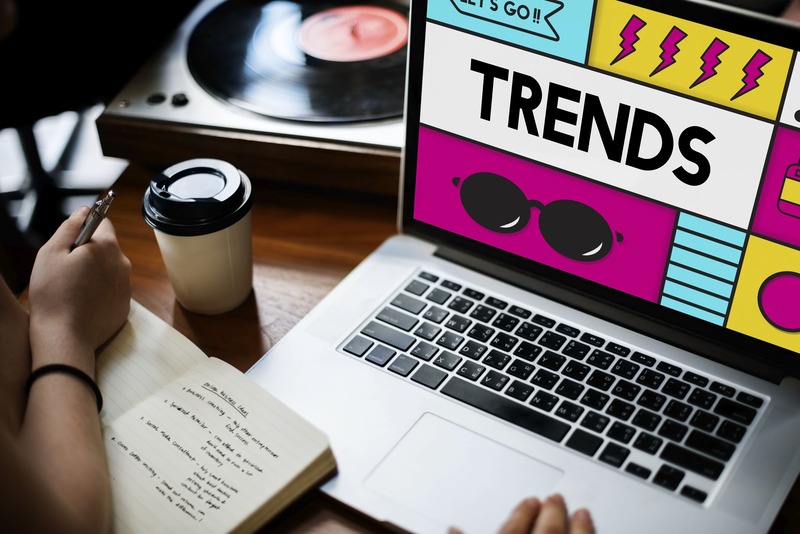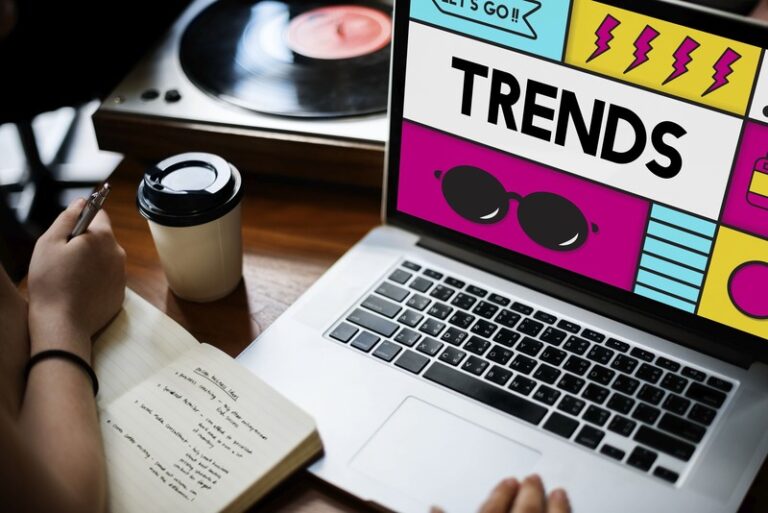 The top solutions AI offers to the HR sector are, cloud solutions, bots, language processing, digital assistants, automated solutions, etc., which are just some initial ones. 
From learning how to administer the work-from-home workers to pivoting toward the contactless deliveries, everything was put on the table in front of us in a haphazard manner.
Managements were in a pickle to hold up with all the evolving changes, whilst striving to keep up the customer base and worker morales, and simultaneously accomplishing enough profits to satisfy the stockholders too.
Numerous companies sailed on an unscathed ship while many others suffered severe setbacks. The points shared above are some of the 'new normal' that everyone was talking about, in human resources. And swiftly these solutions became the trends in HRM as well.
The pandemic is a major reason behind the changes in how the workforce works, but it also opened the door for new opportunities and talents from all over the globe, without emphasizing features like facilities, overhead and administrative costs.
The new trends in HRM certainly transformed the traditional methods and made high-quality employee experience the center of attention. To be ahead in the HR game, rely more on data than your intuition with Zimyo HR and Payroll software with additional benefits for all your employees.
Manage your workforce from anywhere with ease!
Build a culture of automation with cloud-based and modern HR Solutions.