Every organization, big or small, has tasks, employees to manage, handle the workings, and everything to be performed timely and error-free. From onboarding to payroll, everything has to be supervised by the managers, causing occupational stress and affecting their productivity. This all together causes hindrances in the smooth functioning and achieving the organizational objectives. It's a serious challenge that many organizations face delaying their success. It's vital to overcome these difficulties, but how to do so? The solution for all these problems is HR software. From onboarding and payroll to offboarding and exit interviews, every task is automated and centralized under one tool, ensuring non-chaotic timely completions without errors.
It is a digital tool that streamlines all HR-related tasks leading to a systematic way to carry out the processes, eliminating chaos in the organization.
With the increase in efficiency and productivity, HR software acts as the backbone of organizations for being successful and known in this competitive era.
As aforementioned, HR software is a magic wand for organizations; automatically managing every task and presenting the managers with a report analysis of every process, all with just a tap on the screen, is incredibly beneficial. Any organization with HR software always will be one step ahead of the one managing all the HR processes manually.
1. Increased productivity
As every task is automated and managed with the help of HR software, it minimizes the burden held over the heads of managers, leading them to focus on other areas of the organization and creating a significant increase in productivity.
Boosts productivity!
Reduce the burden and increase your employee's productivity with Zimyo.
The use of HR software provides complete security to your company's as well as your employee's data with robust security tools. It ensures no outsider can access your information and has features like two-step authentication and password protection to maintain privacy. All employee database is stored safely under one roof, only accessible to the managers and the employee themselves. A password is needed to login into anyone's account, again helping to keep the data secure.
Keeping a systematic track of the attendance of all the employees in an organization manually can be chaotic and puzzling. Manual handling can also lead to man-made errors causing disputes and misunderstandings among managers and employees. Using HR software helps in having an automated, error-free, and systematic leave management process with systematic report analysis of each employee individually.
To have a systematic and statistical approach towards the management of employee services, HR software has a feature of an employee self-service portal, giving freedom for employees to apply for leaves, avail of employee benefits, and have access to all information related to them, promoting transparency and strengthening trust. Applying for leaves, availing employee benefits, and accessing your documents, holding these tasks manually leads to confusion and unproductiveness in the organization. It also makes it easier for employees to know about their advantages and have a grip on them and makes it a task of just a tap on the screen for managers to approve or reject employee requests accordingly.
When HR professionals are not occupied with administrative tasks and have a reliable source to trust to handle the HR processes, they have the time to think about the general issues in the organization and make necessary decisions to solve them for organizational development.
As mentioned above, every HR process is automated and performed with the help of HR software. Therefore, man-made errors are eliminated, resulting in more accurate and precise outcomes.
7. Explicit payroll calculation
Payroll management is a very puzzling and chaotic process. The amount payable to an employee at the end of a period has to be calculated along with keeping track of their leaves, delays, and half days to reach the final amount to be paid. Performing this task manually can be really time-consuming as well as confusing and involve calculation mistakes which can result in disputes in the organization. To avoid all of it, HR software links the payroll software along with leave management software, resulting in an accurate calculation of the payable amount. This also promotes transparency, avoids misunderstandings, and minimizes manual mistakes.
Letting the employees have access to relevant information and attaining complete transparency in the organization it inbuilt a sense of satisfaction in the employees, which is essential for them to work effectively and boost productivity. Satisfied employees are the key to having your organizational goals achieved.
9. Employee training and development
By opting for HR software, training and development modules can be provided to employees online, saving time and effort for the managers as well as employees. They can watch the training modules according to their availability.
10. Technological advancements
In the rapidly technologically evolving world with the release of new innovative advancements daily, adopting HR software for your organization helps your company be more modern and technically advanced, giving you an upper hand in the competitive market.
Candidates applying for jobs nowadays consider many points before sending in their application. Having technologically advanced software to manage all your HR tasks positively impacts your organization, as HR automation minimizes the burden of work on employees and managers. Using HR software helps you attract more applications to your organization, giving you more choices to choose the best fit for the job role.
Using HR software saves a lot of money for an organization. Automating all HR processes promotes a paperless environment with computerized documents, reports, and analyses. This eliminates the cost of stationery requirements along with storage space requirements, saving the organization from indulging in unnecessary expenses. 
Instead of having to manually manage and store all the required documents of an employee and having a chaotic and messy workspace with thousands of papers to be kept safely locked up in a cabinet. Opting for HR software provides a safe, computerized, and constructive way of document management with just a click.
This mechanical approach also protects your documents from unforeseen circumstances like fire, flood, etc., a state of affairs that paper can hardly survive.
14. Untroubled onboarding
With HR software, the most challenging, messy, and hectic onboarding process in any organization can be handled with a snap. From preliminary screening of applications to streamlining interviews, sending out automated offer letters, and creating a computerized profile for every hired candidate, every task is strategically managed without any burden and issues. 
An employee onboarding software reduces the burden of HR and positively impacts the candidates, contributing to the company's reputation.
Not just onboarding, HR software also handles the process of offboarding effectively. Calculating payable amount to the departing employee along with exit interviews and other required formalities, every task is streamlined and performed smoothly without any delays or mistakes.
An employee offboarding software helps the organization to have a smooth process, leaving an impact on the departing employee, which might prove beneficial in the future and for the company's reputation.
Zimyo is a leading software company with the #1 employee experience making its impact nationally as well as internationally. The company is slowly taking over the market and giving intense competition to its competitors with highly advanced, modern, and easy-to-implement features that automate the HR processes, swiftly eliminating any chaos in the organization. Being awarded Aegis Graham Bell Award for 'Innovation in Enterprise Solution' to promote and recognize innovators and their innovations, Zimyo was honored as a top finalist with the AGB Award. The company is growing its roots towards being successful at full pace.
Automate with best HR software
Have all your HR tasks done with the most innovative HR software.
Benefits of HR software for employees in Zimyo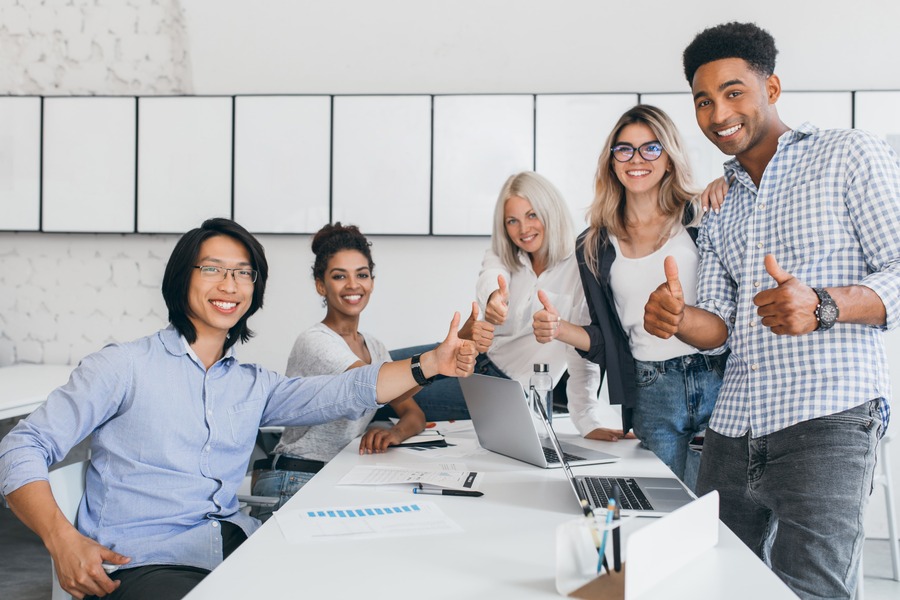 1. Reduce financial stress
With the feature of earned salary advance, organizations like Zimyo provides financial incentives to its employees to have their salary sent to them in advance in case of emergencies. With the help of HR software, it becomes easy for employees to apply for earned salary in advance. This eliminates the feeling of financial stress from their minds in needy situations.
2. Insurance accessibility
All the insurance categories like term life insurance, medical insurance, and vehicle insurance that are for the benefit of employees are laid out under one roof in a portal of Zimyo HR software, giving complete freedom and flexibility to employees to have access to those insurances whenever they need. This creates a sense of security and satisfaction in employees' minds and makes them feel more belonging to the organization.
Employees can access personal loan facilities offered by Zimyo with API-driven processes that help get everything done in less than a day.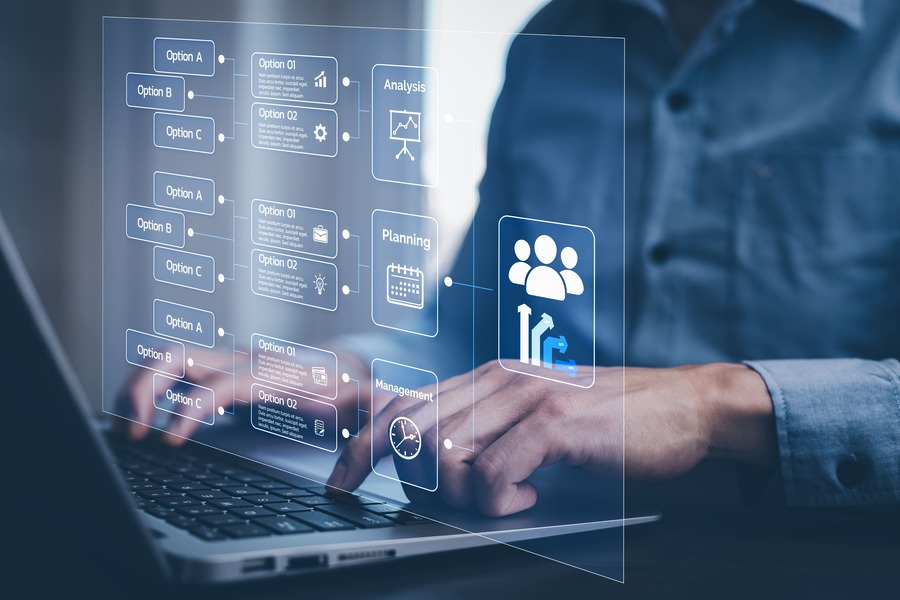 The blog clearly indicates the importance and benefits of HR software for an organization's smooth and hassle-free workings. By automating every HR process, you take the burden away from your employees and managers, encouraging them to look around and work on other areas of focus. This not only ensures productivity but also ensures a stress-free and elated work environment.
If you are looking for the perfect HR software with all the necessary features to tackle all the existing challenges in your company and take you toward the path of success, Zimyo is the best consideration. With easy-to-use and budget-friendly tools, Zimyo's HR software works wonders for any organization.