What are manual processes?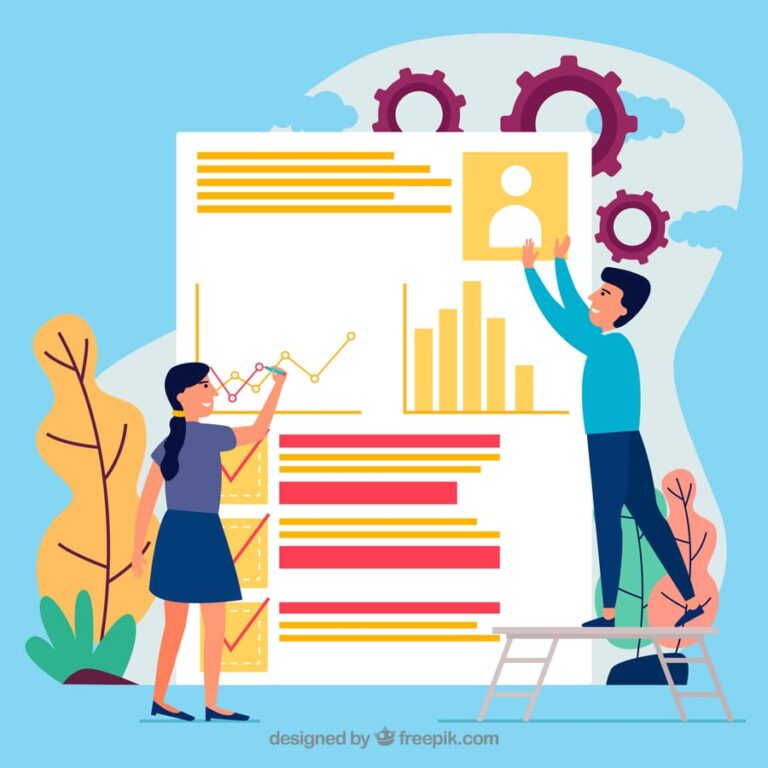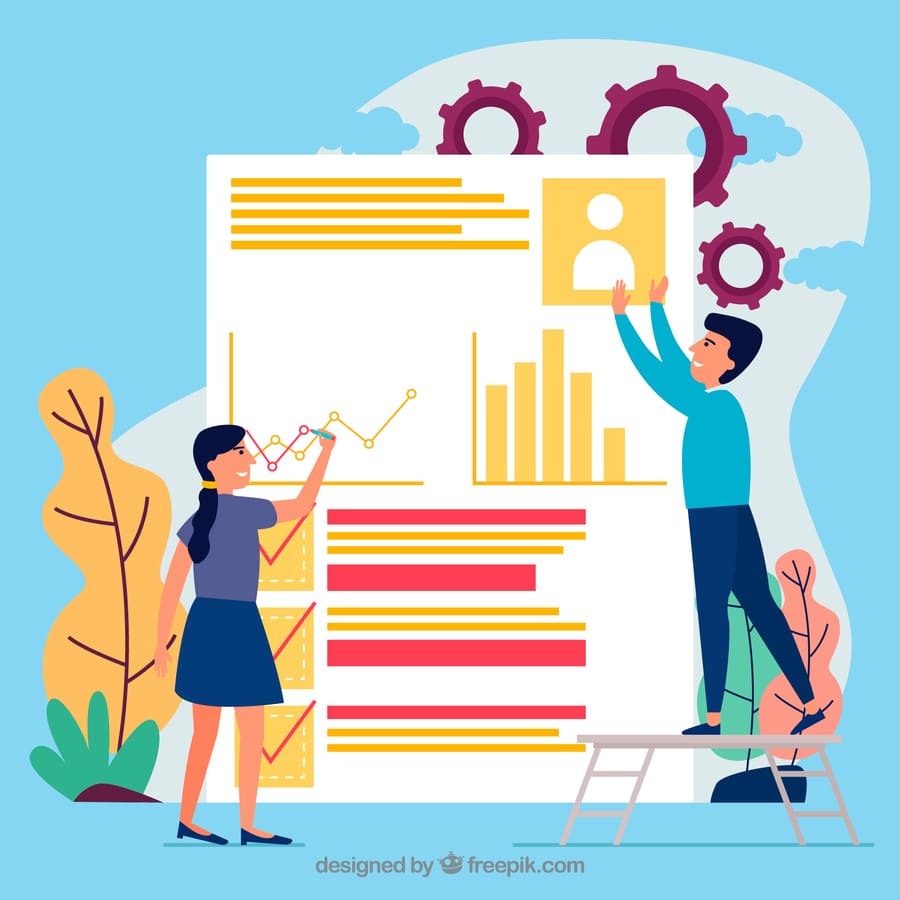 Manual processes are tasks that are performed manually without the use of any software or intuitive approach.
The update, edit, and effort to add a little data is performed manually.
The manual process not only eats up a ton of time for the user but is not efficient enough or entirely error free for the company's benefit.
Along with these challenges, due to manual handling, the security that manual processes hold is not reliable with the involvement of thousands of papers and the need for a lot of storage space.
As already discussed, opting for a manual process has various drawbacks that affect the working and efficiency of a business in multiple manners. 
Some of the significant drawbacks of the manual process are:
As manual processes are entirely human-based, it takes double the time and effort an automated process would take. A manual process takes a handful of time to complete a specific task.

A manually handled system requires a well-established storage space and features like antifire to protect the important stuff from unforeseen circumstances.
3. Changes and amendments
To make any changes or correct any mistake made in the stirred data, you must create a new man-made document, which will waste time and paper.
You must go through an entire process to make even a tiny change.
Tasks done and stored manually are much more prone to security risk than automated tasks. It is complicated to implement a fool-proof system that is not possible if tasks are handled manually.
What are automated processes?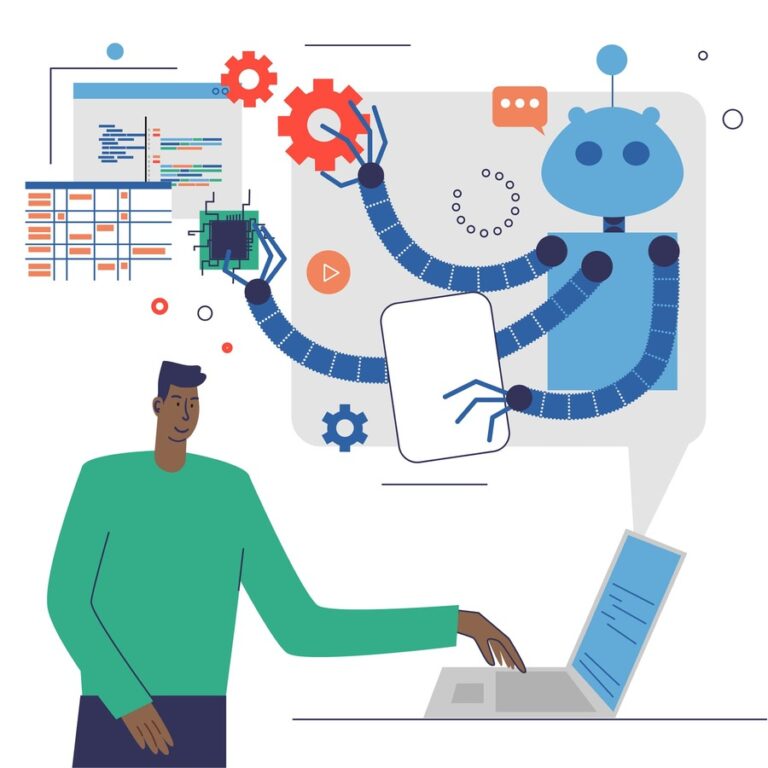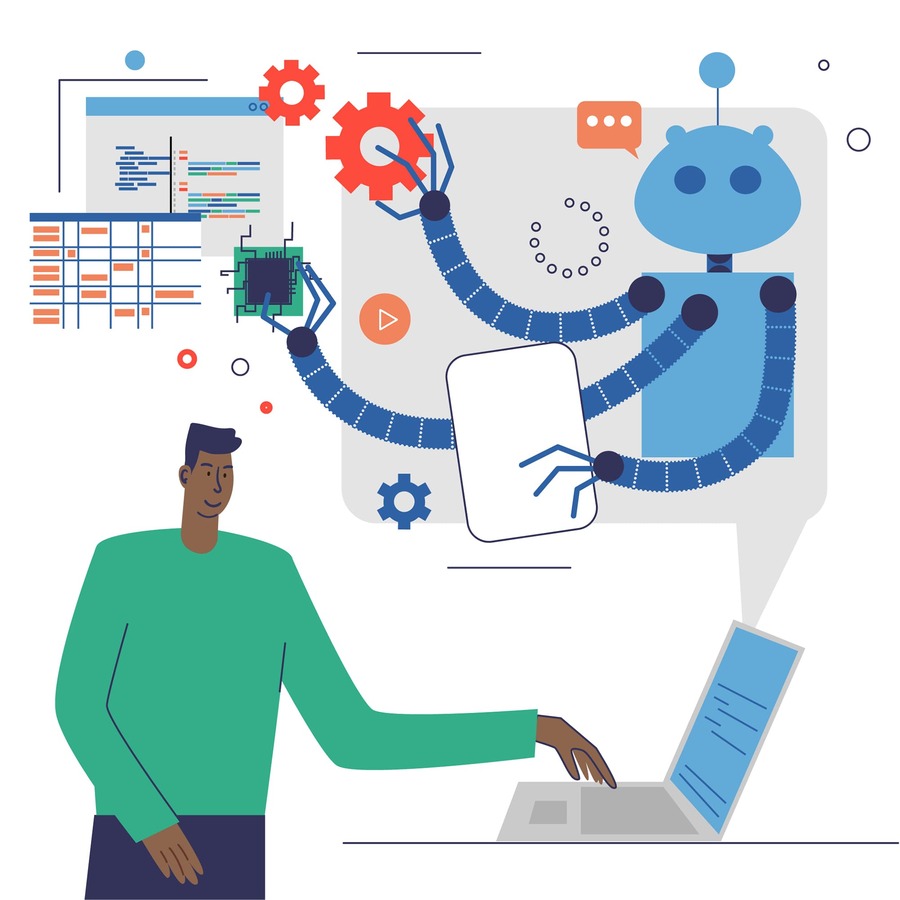 As already discussed, using manual processes comes with many challenges a company has to bear.
Companies need to shift from manual to automated processes to overcome these drawbacks and have a smooth task-doing process.
Automated processes mean getting all your work done automatically instead of doing it manually which only leads in wasting time and effort.
Automating specific tasks helps increase the company's efficiency by saving the employees' time, giving them more time to focus on other valuable activities.
How to automate the manual processes?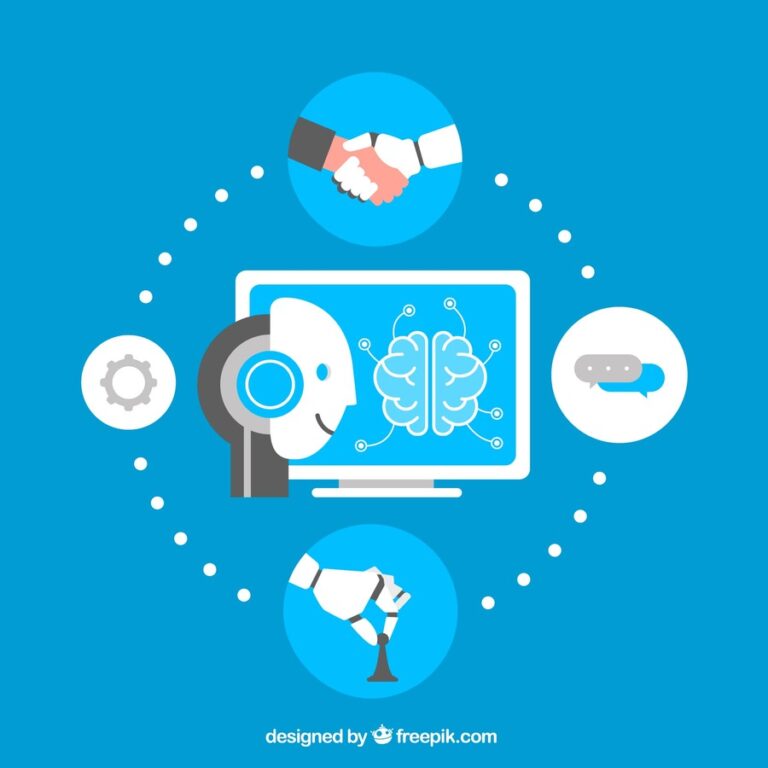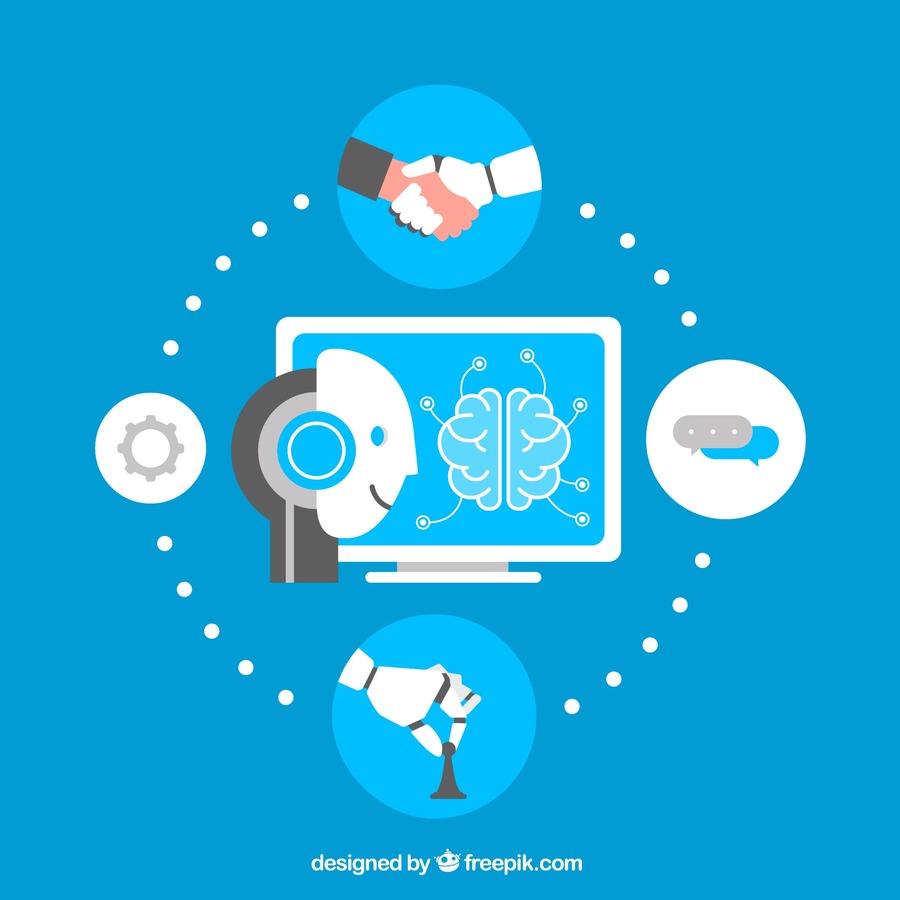 Every organization has processes to follow, but they can take up a ton of time if performed manually. Instead, organizations should now focus on automating more of the procedures to benefit the company itself.
To automate your manual processes, there are specific steps to be followed, which are as follows:
Firstly, an organization needs to identify the points causing problems for the employees. This can be done with the help of feedback forms or employee surveys, some of the best tools that help the organization know more about the opinions and problems that employees face in the company.
2. Map out your current processes
Map out your processes and estimate the amount of time taken to complete those processes and overcome the pain points identified in step 1.
3. Identify how your existing process benefits your business goals.
Every business has a vision to achieve and goals to fulfill. The process your company is adopting should be the one aligning with your business goals, hence achieving them and making the business flourish. It's essential to identify how your existing process is benefitting you in completing the business goals or do you need to change your ways.
After all the estimations and identifications, to adopt the ideal process for your business, compare the two existing processes in terms of your business policies, conditions, and needs.
Whichever suits and fits the best with your business needs should be the go-to, increasing the efficiency of the organization.
Once a solution/ process has been selected, before implementing it fully, the organization should test it to avoid any future chaos and mishandling.
Once a perfect process has been selected that fits best with your organizational needs and wants, improving the working and fulfilling the organizational goals along with the satisfaction of the employees, it must be implemented without any further ado. 
How automation in HR is changing the workplace environment.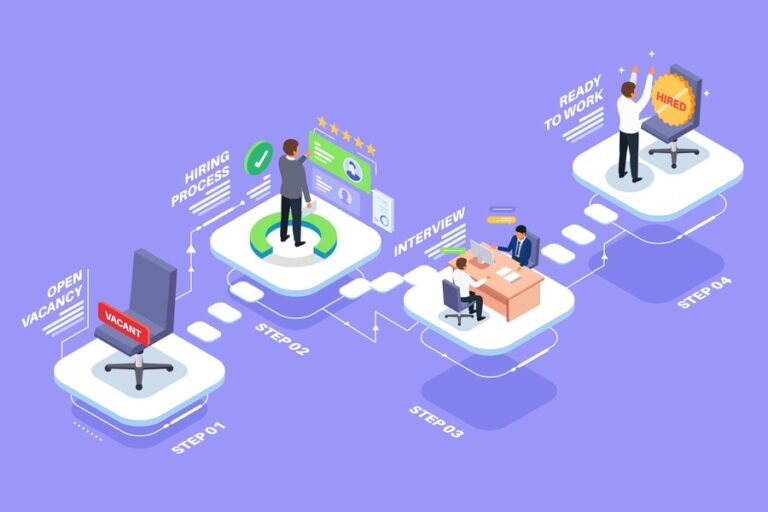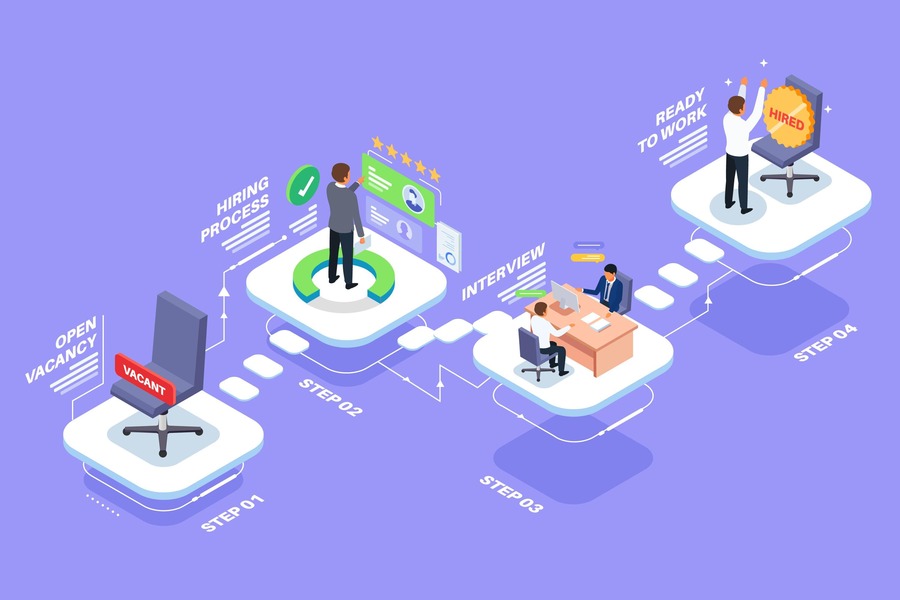 HR automation is the process of using software to automate the tasks related to HR departments.
By freeing up time, HR teams can increase productivity and add value to the company by working on more complex tasks, such as strategizing and decision-making.
HR automation has proved to be highly beneficial and efficient for the workplace environment in many ways, some of them being:
As switching from manual to automated processes, the organizations must have seen a decline in paperwork and thus eliminating unnecessary waste.
Automating the HR department leads to a more transparent workplace, increasing the trust among the employees and the managers, eventually giving a happy and sophisticated work environment.
Through automating HR workings, the man force requirement is cut in half, and every activity is managed automatically. It creates consistency in task performance without any delays, which is highly beneficial for the organization.
Be more consistent and effective!
By automating your HR workings with Zimyo, complete all your tasks on time and improve your company's efficiency.
4. Increased productivity
Automating even simple tasks saves a ton of time and effort for HR managers helping them to focus more on other areas that require attention, increasing productivity and efficiency.
This is one of the most chaotic tasks taken up by the HR department on a regular basis. From job posting to analyzing each and every application to interviewing and choosing the best one, onboarding takes up a lot of time and effort manually. With automation processes, it has become a piece of cake for the HRs to screen potential candidates and choose the ideal candidate for the company.
Just like onboarding, if performed manually, offboarding too takes up the unnecessary time of the HR managers, from creating the necessary documents manually to calculating the payment due to the departing employee; if done automatically, it is all done in seconds, but the same tasks take days if performed manually
Through automatic processes, employees can apply for leaves on an online platform, and the manager can either approve or reject the request accordingly. If performed manually, it might take up a lot of time with all the unnecessary communication, but with automatic processes, the proposals are raised and approved quickly without any chaos.
Calculating the amount payable to each and every employee after making all the necessary arrangements can be hectic, time-consuming, and highly chaotic if performed manually. By automating the payroll process with payroll software, the amount due to every employee is automatically calculated at the end of a period with all the necessary arrangements, as payroll is directly linked with the leaves record of the employees. It takes off a lot of burden from the HR managers and also eliminates any sort of man-made mistakes in the payroll process.
Manage your payroll task effectively
Automate and modernize all your payroll process needs with Zimyo's HRMS software.
Employees can easily have access to the benefits that they are obliged to when working in an organization. Manually applying to have access to any benefit wastes time for both HR and employees. Through the automated process, employees have direct access to their benefits and can take advantage of them whenever required.
As discussed, we are now fully aware of the need for HR software for every organization in order to have smooth and efficient working.
To be modernized and innovative is one of the most essential attributes if you want your company to be successful in this techno-driven world.
 Talking about HR software and its importance, if you are looking for HR software, Zimyo is a software company taking up the market slowly with its flawless software that has given #1 employee experience till now and provides the best software available in the market to tackle all your HR organizational needs. From managing payroll to offboarding, the Zimyo software is an all-in-one solution for all your problems. The Zimyo software takes up all the HR tasks and completes them in just a few minutes, taking up all the burden off the Hr managers and leading the company to be more efficient by focusing on more areas other than these HR tasks. 
If you are looking for HR software to solve all your HR problems and have a systematic approach to all your HR tasks, Zimyo must be kept in consideration.