We are going through the most significant transition in "how we work" in our generation's history. Therefore, employee benefits that were available before COVID are no longer available. However, employees require additional assistance from their employers in adjusting their families, communities, and lives to the new normal. Meanwhile, companies are under pressure to provide the employee experience that they believe their employees deserve.
Every year, scores of new studies covering practically every element of the employee benefits market are published. Whether it's data on new technology adoption or which benefits employees genuinely want: our comprehensive list of benefits statistics will provide you with a rapid overview of the benefits and HR tech business as a whole.
Employee Benefits To Attract & Retain Top Talent?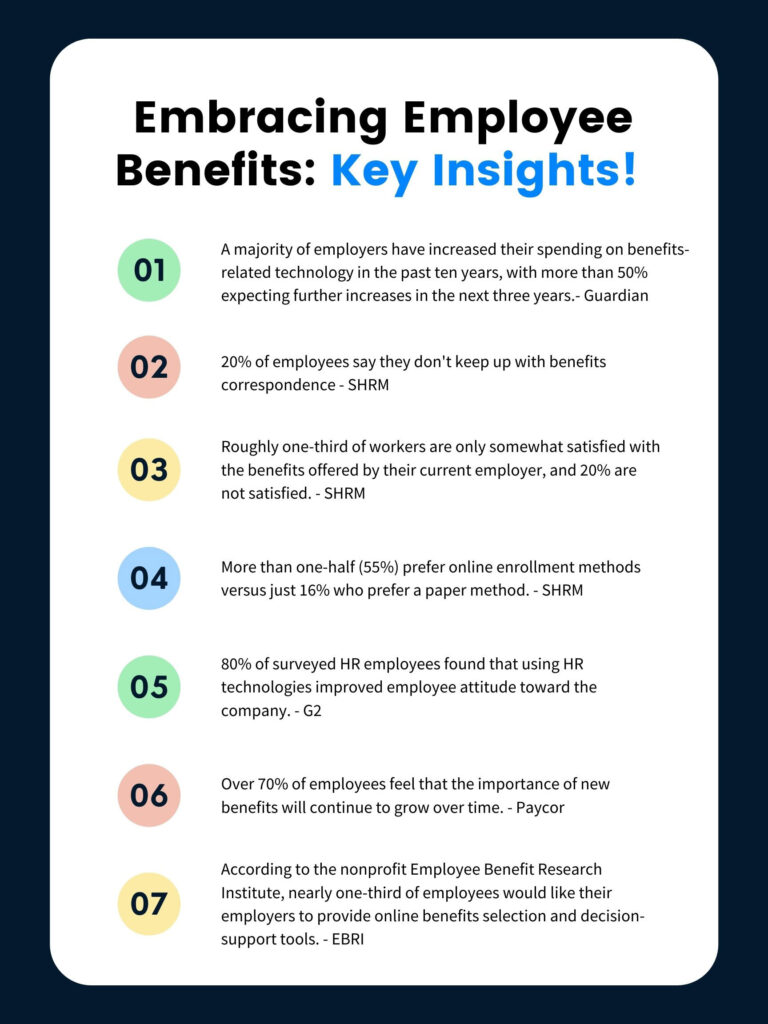 Impact Of Employee Benefits On ROI
"The Benefits Gap": What Employees Want vs. What They Get?
Final Thoughts
Employee benefits are still in their early stages of implementation in businesses all over the world. Therefore, the job market tightens and the proportion of Gen Z and millennials in the workforce grows. Moreover, more and more firms turn to benefits as a strategy to enrich their culture, distinguish themselves, and make a real difference in the lives of their workforce.
---