This story revolves around a bustling corporate world, where a diligent young professional named Bob dreamt of securing his dream job. However, with countless resumes flooding the HR departments, his applications often disappeared into the abyss.
One day, a colleague shared a secret with Bob—a magical tool called Applicant Tracking Software (ATS). Curiosity sparked inside Bob and he went on a quest to uncover this so called ATS.
After hours of research, Bob found the key to success—the ATS. It was a digital wizard that analyzed resumes, organizing and prioritizing them for recruiters. Bob was intrigued by its power to match skills and experience effortlessly.
Armed with newfound knowledge, Bob tailored his resume to appease the ATS, utilizing keywords and highlighting achievements. The next job application was a revelation! Within days, an interview invitation arrived.
With the help of ATS, his resume had surfaced, capturing attention and securing a chance to showcase his abilities. From that day forward, Bob and the ATS became inseparable companions in their job search journey. 
And so, the legend of Bob and the Applicant Tracking Software spread throughout the land, inspiring job seekers to unlock the secrets of this magical tool and embark on their own quests for success. So we have a little insight on how Bob did his research. Read on to find how Bob discovered the importance of ATS for recruitment process.
ATS stands for Applicant tracking system. It is computer-designed software for employers, recruiters, or HR professionals to track candidates throughout the recruitment cycle. Hiring is one of the most time-consuming and hectic processes. In order to streamline this process, an Applicant Tracking System, ATS was designed.
It includes all the processes right from job posting on various platforms to selecting desired candidates for a specific job role. The importance of an ATS is that It helps scheduling candidate interviews, issues notifications and alerts, and sends automated emails.
How does the Applicant Tracking System work?
Basically, there are four steps to how an Applicant tracking system works:
1. Creating Job requisition
Firstly a job requisition is created in ATS. This requisition includes information about the job title, job position, department, and required skills and experience for a specific job. Whenever a job vacancy is created in the organization, its details are created in the Applicant Tracking System.
2. Creating specific job role
 ATS then uses this information to create a specific job role for the suitable candidate. Every job role has different candidates selected for them.
As long as applicants submit their resumes for that specific job, ATS parses, sorts, and ranks them based on various parameters. These parameters include education qualifications, work experiences, skills, and certifications required and rank resumes accordingly.
4. Selection of suitable candidates
The last step is the selection of suitable candidates by hiring managers. Importance of ATS is that they will hire the most qualified and suitable candidates and move them forward in the hiring process.
Improve Your Recruitment Efficiency
Leverage top-tier ATS to recruit quality candidates from industry talent pools.
Key features of ATS software
Resume Parsing is an overall process of extracting important data from a number of resumes. This data includes information such as educational qualifications, skills, work experience, etc. Applicant Tracking System is important as it can parse countless resumes in just a few a minutes.
It filters out the most suitable applications out of a chunk of applications based on relevant work experience, skillset, and qualifications required. It chooses the relevant candidates based on some desired keywords.
An ATS allows us to search, identify and reach out to potential candidates qualified for open job positions. To source the desired candidates, it collects important information, like resumes and work samples.
It streamlines the interview scheduling process by sending interview reminders to the interviewer as well as the interviewee. Interview scheduling contains multiple rounds of interviews, and all these rounds can be scheduled with a single click. After the interview process ends, the candidate is also provided with a scorecard to rate the interview.
ATS allows the development of skill assessment tests based on job profiles to identify the most suitable candidates in the hiring process.
6. Real-time collaboration
 It allows people from different areas of the world to get involved in sourcing, screening, and important decision-making in the hiring process. There might be a possibility that the management of the organization is in a different country and the office is in a different country. It diminishes the location gap between the two.
7. Advanced analytics and reporting
ATS provides advanced analytics and reporting data.
With the help of a wide range of recruitment reports at a few clicks, making strategic decisions in the organization becomes easy. For any organization, this data is strategically important.
Benefits of ATS in the recruitment process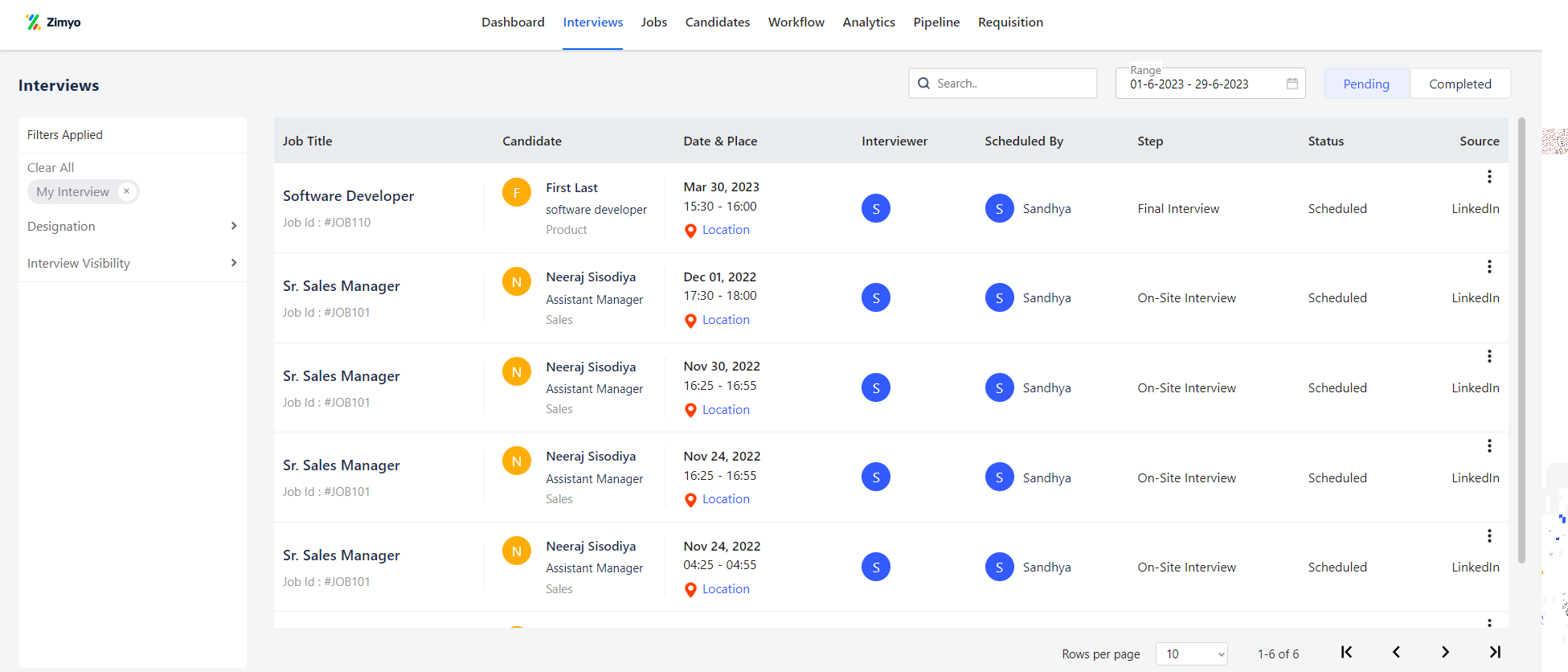 ATS software provides a number of advantages, including
ATS reduces the time and money spent on manpower by streamlining the recruitment process. An Applicant Tracking Software can;
 Reduce time spent on posting individual job roles. It can post a number of jobs in a few clicks. 
 Parse only qualified candidates out of the pool of candidates.
 Provide well-standardized applicant results.
 Auto-schedules different rounds of interviews.
 Provides readymade templates.
Automate email triggers at various stages.
2. Builds a talent pool in advance
ATS helps to build a talent pool in advance, which saves human efforts and time. 
A talent pool is created in the database of the organization, and these candidates can be triggered at the right time when the role opens for that profile.
When a pipeline of candidates is available in our database, the chances of selecting the most suitable candidates for the specific job role increase by nearly 75%.
3. Easy management of candidate's application
ATS dashboard helps in the efficient management of a number of candidate applications. It provides up-to-date views of jobs in the hiring pipeline with filters of job department, designation, and location.
A dashboard helps in assigning them scores based on information, thereby saving time and manual effort.
It gives an overview of how successful your recruitment process is by tracking each and every detail with a few taps.
4. Modernizes the hiring cycle
The latest ATS are tested to maximize efficiency and cost-saving irrespective of organization size. Choosing the right Applicant tracking software not only modernizes the hiring process but simplifies it too. 
This way, management or HR professionals can avoid tedious and repetitive tasks, thereby improving the efficiency scale.
5. Provides unique branding
ATS software is not only used to manage applications but track them too. The career page of the organization is their first impression. It can either make or break the candidate's first impression. 
ATS system allows to create fully optimized branded and customized career pages that provide a smooth experience for candidates.
Hire only the best!
Hire the most qualified and suitable candidate for your company with Zimyo's ATS.
Zimyo is a prominent HR tech company that offers a robust human resource management system. Trusted by 2000+ organizations worldwide, it aims to provide the #1 employee experience enabling organizations of all sizes worldwide to efficiently manage their workforce.
With a wide range of modules to cover various aspects of HR management it offers Applicant Tracking Software, HR & Payroll Software, Attendance and Leave Management, Performance Management, and more. 
By centralizing these functions into a single platform, Zimyo has enhanced HR productivity of several organizations like Bajaj Capital, Yashraj Films, TVF, Vivandi, Burger Singh, Paras BuildTech, LeenaAI, etc. 
Zimyo provides  a comprehensive solution to manage and improve organization's time taking tasks such as candidate hiring, employee management etc.  It helps HR leaders to become more efficient in their work. 
Zimyo's HR solutions helped to reduce manual efforts and paperwork by more than 80%. Zimyo's HR software also boosts the employee engagement by celebrating milestones, conducting polls and surveys.
By adopting Zimyo you can easily manage your employees data and other various HR processes in the organization effectively.
Features of Zimyo Recruit
This ATS feature allows to reduce time spent on finding a suitable candidate and maximizing job visibility. Jobs can be posted on multiple job portals such as Linkedin, Google Jobs, and Naukri.com at a single time within a few clicks.
Share jobs on various top channels.
Allows integration of the career page with Zimyo's recruit page.
Hire the best candidates from multiple sources.
Customization of the career page according to brand colors. 
It allows HR to streamline the interview process by sending hassle-free interview reminders along with the feedback form.
Streamline interview scheduling cycle
Allows to set multiple rounds in a few clicks.
Feedback round with interview scorecards. 
Send interview reminders.
Set up skill assessment tests based on job profiles to identify the best candidates. It helps to evaluate the candidate application faster by 2x. 
Create question libraries based on vivid job roles.
 Identifies the candidate's personality. 
Examine the applicant's skills based on various assessment tests.
 Add customized candidates.
4. AI-Based Resume Screening
It allows the screening of multiple resumes within a few clicks. The best talent can be hired using an AI resume in a single click.
Filters the best out of countless resumes. 
Resume scanning and parsing in bulk.
Increase hiring quality.
Move ahead of candidates in the hiring process further.
Enhances candidate search by storing candidate profiles for the future. Filters through the candidate profiles to hire the best.
Set the hiring timeline of the candidate.
Manage the central repository of every application.
Search talent profiles across various departments.
Send bulk emails for position openings.
6. Real-time reports and analytics
 It allows us to make strategic decisions based on real-time reports and analytics in a few clicks. 
Analyze the data to improve the recruitment cycle.
Assess the recruitment process.
Visualize the important details from the dashboard.
Gain insights into the recruitment pipeline.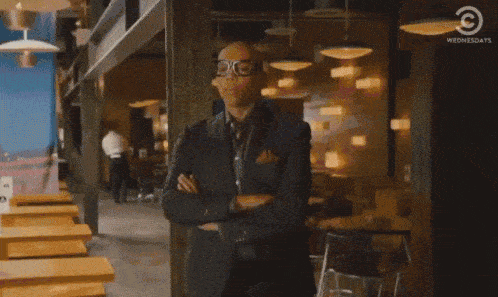 An ATS is a software program that simplifies and speeds up the hiring process. It is a valuable tool for any business looking to streamline their hiring process. It saves money along with human efforts, thereby reducing manual work by quickly reviewing resumes, sourcing candidates, and managing job postings. 
Additionally, it makes the recruitment cycle more efficient by providing employers with data-driven insights on highly qualified candidates. Investing in ATS should be part of every organization's recruitment strategy.
Zimyo's ATS software provides end-to-end solutions to organizations to streamline their recruitment process. It includes vivid tools such as Job board integration, Interview scheduling, skill assessment, AI-based resume screening, and Real-time reports and Analytics, which cater to the overall need of the organization during the hiring process. 
And that's the story of Bob and how he understood the importance of applicant tracking system. 
Improve recruitment lifecycle!
Let Zimyo handle your entire recruitment cycle.