Before going deep into how the company can choose the best ATS software let's first understand what ATS software is.
As we all know that every organization is involved in the process of recruitment and it is necessary to choose the right fit for the organization.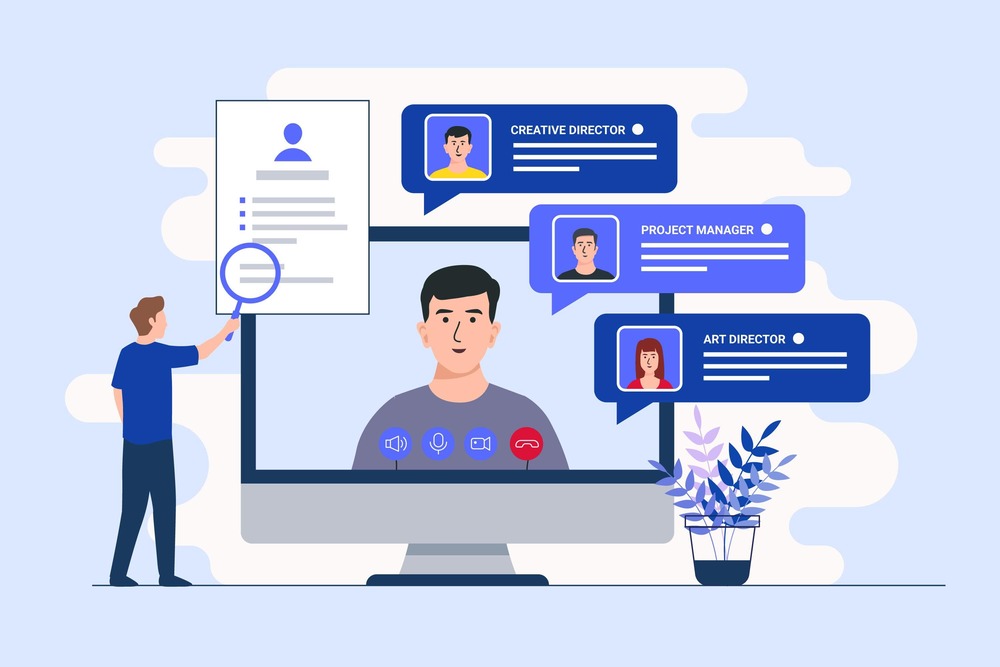 ATS (Applicant tracking system) is a computer software application designed to make the recruitment process hassle-free and easy. It helps to make all the processes of recruitment easy such as resume parsing, interview scheduling, candidate assessment and candidate management.
To streamline the recruitment process many organizations have started making use of ATS software.
Hiring managers can screen candidates using ATS as well as track their performance through the hiring process. ATS helps to save time and money for the employer.
How to choose the best ATS?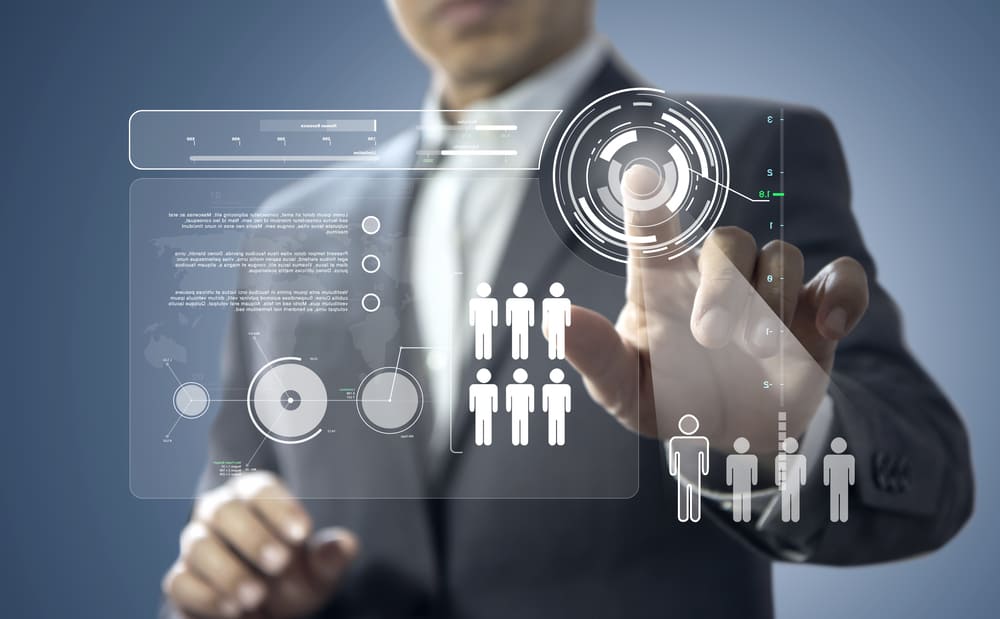 Many companies are offering ATS software in the market but an organization has to keep various points in mind while choosing the right ATS software for them. 
Keeping all these in mind, here are a few tips to choose the right ATS for your organization:
1. Identify features that are required for your business
The major work of ATS is to streamline the entire recruitment process in one place- from job requisitions to broadcasting a job role on various job boards, bringing all the desired candidates under one funnel, and managing the end-to-end hiring process. However, when looking for good ATS, ensure you're solving all the challenges faced during recruitment as well as those an organization can face in future. Investing in a very expensive ATS software one should look for all the features they need in their organization.   
2. Always look for customer reviews and testimonials
Before choosing an ATS software a business must look for customer reviews and testimonials. Customer reviews highlight the advantages and features of ATS software It helps to find the USP(Unique Selling Point) of that ATS software. There are thousands of ATS software available in the market but before choosing an ATS software one must look for the customer reviews.
3. Focus on the compatibility of the product
An Applicant Tracking System is meant to make the life of a recruiter easy. A good ATS should be easily compatible. If a user has to learn a lot to use the ATS software it adds to his already existing workload. Always look for an ATS that is easy to implement and use. When considering "usability of ATS" as a factor" always look that ATS software is easy to use.
4. Ensure that ATS is compatible with your existing tech stack
An organization is already using some tools such as Payroll Software, Performance Management Software etc. An organization has to ensure that the ATS they are choosing is easily compatible with those existing tech stacks without requiring to upgrade with some other tool.
5. Have a look at the pricing of ATS
Before opting for an ATS one must look for its pricing. Cost is one of the major factors that one should consider when choosing ATS software. Usually, ATS vendors set the cost of ATS software based on the number of users accessing the tool. There could be a platform fee or data migration cost charged by your existing ATS vendor to transfer your data to the new ATS. There might be training fees that could be charged by a new vendor to train their whole ATS module.
6. Look for the quality of customer support
One of the most important features that is often overlooked is the quality of customer service provided by the ATS vendor. An organization should always look for ATS software which provides seamless customer service. A few questions that you would be asking are:
Would there be a customer success executive assigned to my account? What would they help me achieve?
Can technical support help me integrate my existing software with my new ATS?
Is support available 24*7 or at a specific time across time zones?
Is support available in all languages or regional languages? What channels does it support- call, chat, e-mail or social media?
7. See if they provide any free trial period
One should always look for an Applicant Tracking System that provides a free trial. This is majorly important for startups and early-stage businesses that do not have a streamlined recruitment process yet. ATS is used where there is a recruitment process. Using the free trial version of ATS helps you to get first-hand experience without spending money.
A few things have to be checked during the trial version of ATS
How many members of your team would be accessing ATS?
What processes would be moved to ATS? Run end-to-end recruitment process with ATS.
Compare various ATS software to choose the best one.
8. Emphasize user experience
HRs spend a major part of their day with ATS. No HR wants to deal with a clunky tool that frustrates them. Always choose an ATS that offers a simple and delightful experience. An ATS must provide a seamless user experience to HRs. Checking the reviews of ATS on third-party websites helps to understand the experience of users who are already using it. 
Zimyo ATS software is highly recommended by industry experts. It provides a seamless user experience and best customer support.
9. Always involve the persons who might be using ATS in your organization
Always involve the whole team of stakeholders. These are the folks who would be using the ATS software in their daily routine. They better understand the recruitment process and look for the relevant features in an ATS. Before investing in ATS don't just think about the challenges you are facing today.
An Applicant Tracking System is a solution that brings the entire recruitment process together. You can post job requisitions on various job portals, interview candidates, take assessment tests etc from a single platform. 
The biggest difference between using Excel sheets and ATS for the recruitment process is that you get everything on a single platform.
Depending on the location where the business is situated and the location from where the candidate is working, your business has to comply with certain rules and regulations. An ATS helps your organization to stay compliant with the rules and regulations of the government. Similarly, tracking the number of days in a month a candidate has been in the system helps organizations to stay GDPR compliant. 
12. Frequency of work updates
The HR industry is a fast-evolving industry and HR teams are trying to stay in trends in the market. Always look for the ATS that constantly changes with the changing demand of the market to produce better results or features to attract passive candidates. 
Job posting on multiple job boards with a single click!
Let Zimyo Recruit handle your entire recruitment cycle with ease.
Zimyo ATS software offers a robust solution to organizations in streamlining their whole recruitment process. From candidate sourcing to hiring, Zimyo ATS helps to manage every step of the recruitment process. 
1. Increase job visibility by a minimum of 10 times at a single click
ATS of Zimyo helps to reduce time spent on finding the right candidate for the organization by posting jobs on various portals with a single click. It also allows you to customize the career page with Zimyo Recruit.
2. Schedule interviews 5 times faster than before
Zimyo ATS Software helps to schedule the interview of candidates 5 times faster than before. It allows sending interview reminders to candidates and also helps to set a feedback process.
3. Evaluate the candidate 2 times faster
Zimyo ATS helps to set up skill assessment tests based on the job profile of the candidate and helps to move the candidate to the next step in the hiring process. Moreover, customized questions may be created for specific candidates.
4. Helps to reduce requisition time by 3 times
It helps to enhance the candidate search by storing the potential candidate profile for future reference. It quickly filters out the candidate based on the desired job role.
5. Helps to track and improve the hiring process by more than 75%
Zimyo ATS helps organizations to make data-driven decisions and improve the effectiveness and efficiency of the hiring process by more than 75%. It also helps to assess the reports to address the challenges in the hiring process.
In today's competitive world, ATS plays an important role in the life of HRs to streamline the recruitment process. ATS not only helps HR but also provides a seamless experience for candidates. Right from job posting on various portals to hiring the most potential candidate ATS plays a major role. 
Find the next best candidate with Zimyo Recruit!
Zimyo integration with multiple job board lets to post jobs on various portals at a single click.