Employee-Employer breakups happen in the real corporate world!? If you are running a big corporation- you must have seen your employees bidding adieu in the form of a resignation.
? Remember: Going through such a formal discord never goes easy with the employer as well as the employee.
This brings us to answer the question related to Employee Turnover.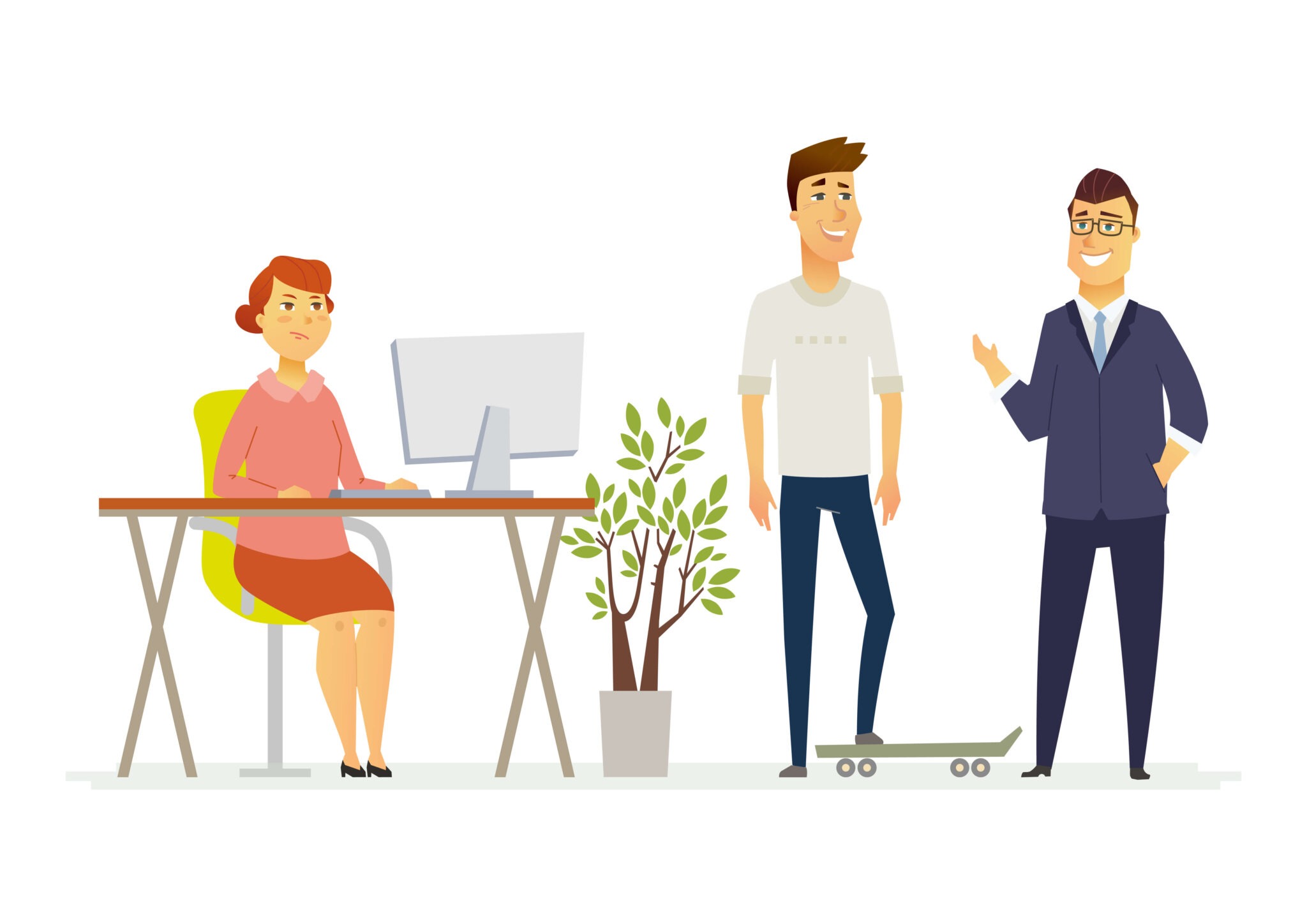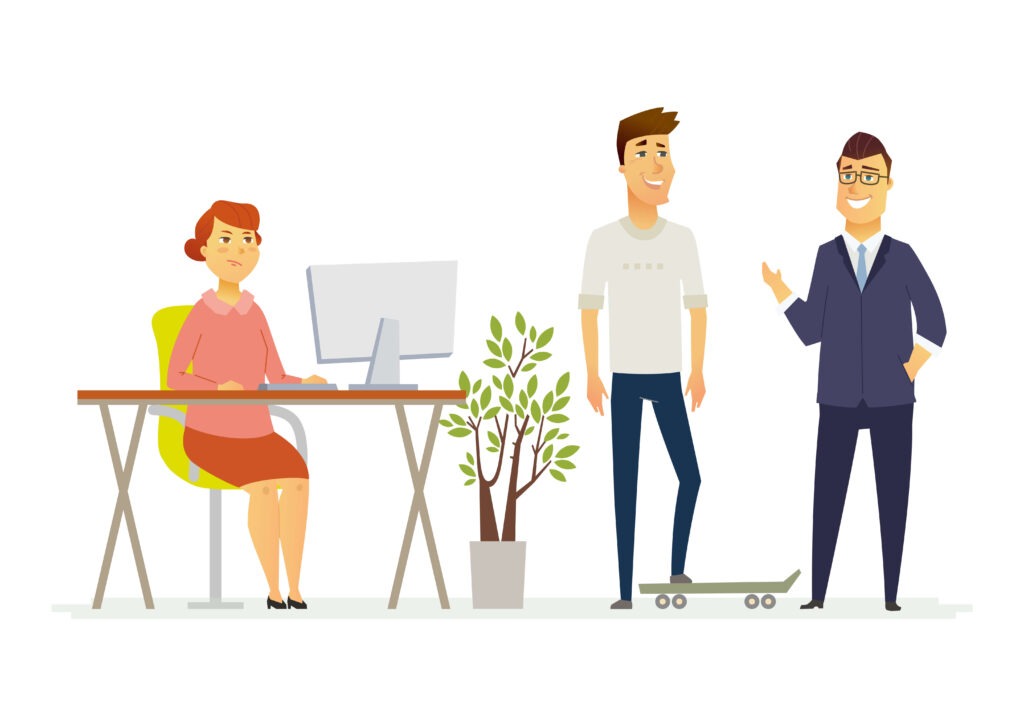 Without a doubt, Employee turnover has a major impact on your organization's trajectory, but if you're already facing issues, you're not alone. Even the best of the best organizations struggle a lot while dealing with this.
Without taking much of your time ?- we are going to dive right into few important ways to prevent employee turnover.??‍♀️
➡️ Pay Heed To Turnover
It's hard to improve where you're not focusing.☹️
FYI: It is important to take note of all the crucial data, understanding that all turnover isn't equal and that how you weigh employee turnover makes a huge difference.
There are a variety of reasons people leave a job, and it's important, not fair to dump all employee turnover into the same category. Yotpo's Tomer Tagrin tackled this issue in his post, "How can you measure your company culture?", where he outlines a formula for measuring company turnover and culture.
Once you've measured the turnover rate, you'll also want to measure the cost of employee turnover.
➡️

Get Transparency In Order
Transparency is the key ? —not just for employee retention, but to bring up a healthy organization.?
There's some amount of trust between employees and those who employ them, and few things that strengthen it further. 
Instead of saying, "Do I have to share this information with the team?" try, "Do I have to keep this information from the team?" If you can't come up with a valid reason to keep something a secret, you need to question the validity of keeping it behind open ears, especially when the alternative comes with a range of benefits.
➡️

Streamline Accurate Expectations
Are you getting expert professionals on board just to see them leave soon? It might have something to do with the way you introduce the job.?
If a new employee takes up a role thinking they're going to be doing one thing only to find they're doing something else, you can't be mad at them for being unsatisfied.??‍♂️
On the other hand, offering them a list of extreme and unrealistic expectations can put qualified candidates away from applying. Honesty is important, but hiring also offers a great opportunity to reassess your company values and the quality of your company environment. Let them know the deal in advance, and you'll get a nice self-selected group of applicants who might actually like working with your company. (they're out there somewhere).
➡️

Always Be On The Lookout For Soft Skills
This doesn't mean hiring someone who's "sweet and nice" even if they have no exact skills for the job. ❎
The skills to get the work done are what gamblers call "table stakes," or in other words, the minimum prerequisites to be a full-fledged team member.
Hard skills are much easier to grasp than soft ones and given two applicants with a similar skill set, you'll nearly have more brownie points from hiring an employee with stronger soft skills.??
➡️ 

Encourage Personal Growth & Development
Professional growth and development opportunities act as a pulse to keep great talent.
A lookout to grow and improve is part of becoming better. If you stifle that motivation for growth, you'll end up with a stagnant employee or a resignation letter.
Never stop offering as many opportunities as you can for both learning and skill-building. You won't only satisfy a top-performing employee's craving for growth the whole organization will benefit from the additional skill on board.
According to Gallup, 87% of millennials say that professional or career growth and development opportunities are important in a job, compared to 69% of non-millennials.
Learning opportunities are an amazing way to help your team grow. ?
➡️

Foster Camaraderie
The people you work with and the relationships you establish can be a prominent employee retention factor.
According to the TINYpulse 2015 Employee Engagement & Organizational Culture Report, colleagues were cited as the top reason respondents were fully satisfied with their job. When asking respondents what it was that made them want to give their all, the answer wasn't money or prestige. It was the people they work with at work.
In addition, make sure there are physical areas and a cultural atmosphere that encourage and support collaboration.?
The emotional environment you develop is very important. Each member of the team should feel a sense of psychological safety—that their ideas will be heard, considered, and never ridiculed. Employees should feel comfortable in their environment, not like they're "breaking the code of conduct" by interacting with coworkers.
➡️

Help Employees Find Purpose
 Finding Purpose in the work you do stands as a major retention factor—especially in today's highly competitive work culture.
When being asked about their central concern during their first job, 57% of younger Americans said that they wanted something to be part of something that was fun or made a difference in society. Researchers have also found that workers would be willing to accept a 32% pay cut if it meant their work was more meaningful.
Here's the key factor not to miss: There are no "purpose professions." Sure, there are some careers whose purpose is clearer and outright, but it's possible to find purpose in any career. Sometimes all it takes is someone else bold marking the importance of what you do.
➡️

Recognize Contributions
Work done with perfection and precision deserves praise and it's not just a feel-good thing to do—research by some of the world's top analysts shows that recognition is an outstanding element of the working relationship. It also drives more success and satisfaction for the individual and the organization.?
➡️

Take Meaningful Action!
Employee turnover is what causes unnecessary obstructions for many organizations, but it doesn't have to happen to you. Experimenting with any of these strategies has the potential to better employee retention.
It's one thing to say you're committed to building strong company culture or say that employees are the people you love and want to hold on to.
PS: You don't have to steer high on every initiative, but just like grade school math, you do need to show your work. Take few steps toward building a great place to work.
Regularly implement the value you place on your team's contributions and their satisfaction is one of the best ways to improve their experience. Working on peer-to-peer recognition is a great way to grab on that positive feedback you have been looking for.  
---
Also Read: 15 Proven Ways To Increase Employee Loyalty In Your Workplace