Employees who score 10/10 for being the best employee in an organization happen in reality! Apart from being exceptionally flawless in what they do- they have a key quality that sets the bar high.?
Do you know what that main quality is??
? EMPLOYEE LOYALTY!!?
Loyal employees are so workplace type!! They are dedicated people who appreciate their jobs, solve problems in real-time, and keep the good work going. While your organization is always looking out for such amazing people but making sure they remain the same can make and break the deal.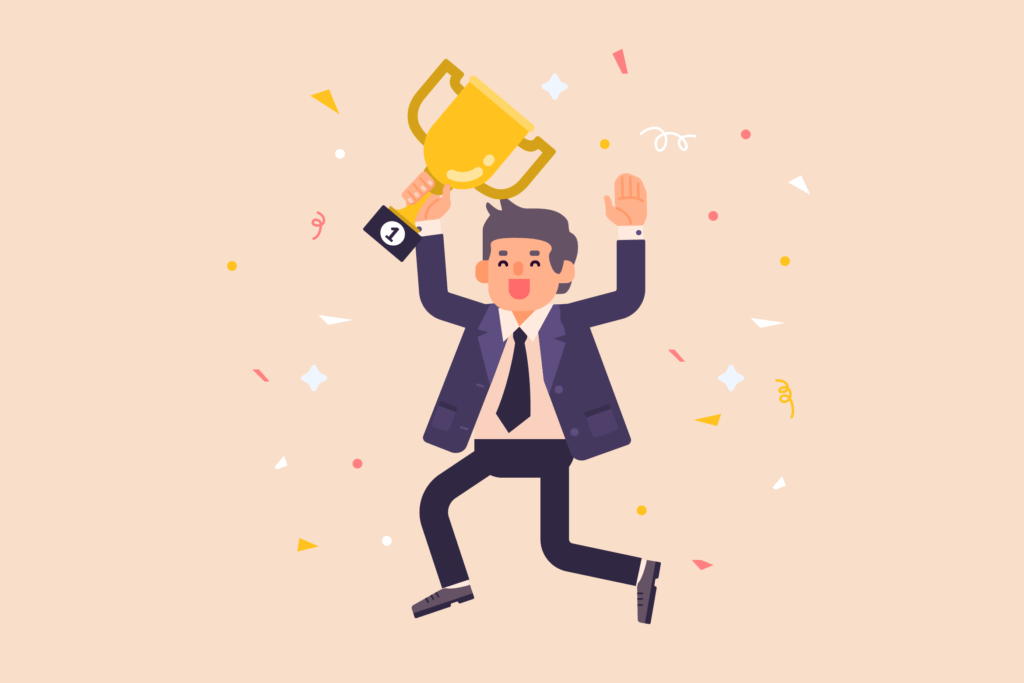 You already know what sets these employees best among the rest, but do you know where to find them and keep them intact?
FYI: Employee loyalty in the workplace begins at the first stage most commonly known as your hiring process and ends with the way you treat them on a day-to-day basis. Remember, if you are expecting a mind-blowing performance- they'd require you to wish them good luck to get the work completed. ??
LOYALTY at work is not a one-way road ❎ – it is a two-way association between employer and employee. If you want to achieve the same level of commitment, loyalty, and dedication, here are 15 proven methods that can help you to increase employee loyalty
➡️ There's No Harm In Being Selective!
Just as with modern relationships, not every person is going to be a perfect fit for you and your company. By reviewing resumes, you can scoop out a few candidates who with no surprise don't exhibit the qualities you want in an employee.
From the get-go, buckle up and be selective and head-on while hiring.?
➡️ Ask Out Your Bunch To Help Interview Prospective Employees
Every new hire should exhibit a sincere work ethic, the hunger to improve, and a willingness to contribute and be an active part of a team. ?
Your professional warriors are often the best judges of a job candidate's character. Ask your stand-out team to volunteer in the interview process and weigh in on the decision.
➡️ Go for a Long Employee Engagement Drive!
Did you know? Almost 70% of employees are not engaged at work — they don't feel connected to their employer and lack passion for the work they handle on regular basis.
Does it sound boring already?☹️
Just imagine how it feels to be in the shoes of an employee for 9 hours of work, which might feel like a punishment. So, if you don't want to go through the same- ask managers to flip this kind of disengagement by making work meaningful. Align day-to-day tasks with the goals and missions of your organization.
➡️ Care Enough to Plan a Weekly Check-In
There's no harm in planning a weekly check-in with each employee, it's easy for you to tackle any potential reasons for leaving before they arise. Do not forget to regularly schedule short meetings with your staff to know everything about their goals and job satisfaction.❤️
➡️ Make Sure You Are Being Fed with Feedback Regularly
Getting feedback right from your employees is crucial to building a successful work culture. Entrepreneur suggests that bosses ask their team members these creative, thoughtful questions to help build a two-way dialogue:
"If you were in my shoes, what would you change tomorrow? Why?"

"What are you hearing clients (or customers) say about our business?"

"What do you enjoy most about your job? Least?"
➡️ Show Your Concern for Constructive Criticism
Instead of putting employees' morale down, it'd be so good if you uplift it by creating a workplace where constructive criticism helps people improve tremendously. Positively lay practical advice, keeping the best interest of your workers and organization in mind.
➡️ Ring In Celebrations For Employee Achievement
Celebrating work anniversaries shows that your company values long-term team relations. Sow seeds of loyalty with a meaningful recognition program — a small bonus and ceremony are enough to cheer your peers.?
➡️ Give Away Stress-Relief Training
Research cited in Harvard Business Review found that workplace stress "leads to an increase of almost 50% in voluntary turnover." Hire an expert to help your employees get tabs on a few powerful stress-relief tricks such as mindfulness training.
➡️ Change Up & Switch Between Responsibilities
When employees work in entry-level jobs as dish cleaners or bussers, it's easy for them to get bored with the stubborn monotony. ? Try to mix up. Ask an employee to pick up the job of their choice for an hour just for change that can make them feel alright.?
➡️ Pay Living Wages
If employees are mired in financial downtime, they're not going to be able to fulfill their commitment to work. Instead of trying to save some penny on payroll, look for other opportunities to balance your company's budget. ? You'll see the benefits out there in the garb of a loyal and productive employee.
➡️ Create Growth Opportunities
When companies "help workers acquire new skills that support their professional advancement, they often win those workers' commitment—and attract loyal new employees," says Lauren Keller Johnson. Make time for training team members in the area of their choice, and create multiple avenues for internal promotions.?
➡️ Add Some Extra Benefits
According to CBS News, more employees receive free meals and snacks at work than health care and retirement benefits. Although it can be a costly upfront investment for shift-based employers, some form of benefit — a healthcare stipend or discounted plan — incentivizes workers to stay on with your company.✅
➡️ Always Appreciate Your Staff
Your staff members are your biggest assets. Imagine if you treated them that way??
The more your team feels appreciated, more likely they are to stay at your company. During your conversations with team members, always recognize their efforts.?
➡️ Focus On The Role of The Manager
When employees resign from their jobs, it's most likely because of negative relationships with their mentors. Be discerning when getting managers on board, and train them in neutral communication, compassionate management, and room for strong boundaries.
➡️ Encourage Friendships At Work
When employees make friends at work, they stick to their jobs for a longer time.?
These cooperative relationships support mutual accountability and support well-being on the job. Within certain boundaries, support friendships in your organization.?
These 15 tips will set you right in winning loyalty OFFICIALLY. Just work on the positive experiences of your team members and offer tangible benefits here and there. P. S: Encouraging individual loyalty involves your customers, too — don't underestimate the impression it brings to your bottom line!
---
Also Read:

Good Employee Experience Stories from the week [April 19 – 26]