For someone who isn't aware of the terminology, HRMS stands for Human Resource Management System. If you think that budget and financing are the primary basis of business growth, you are mistaken. The overall aspect of business growth is dependent on the kind of effort one puts in to make it stand out from the crowd. Human resources play a crucial role in making the business grow and prosper. When it comes to workforce management,  the administrative burden is often projected on the human resources department. Wondering how this burden can be reduced and how HR processes can be streamlined? Worry not, HRMS is there to help you. 
In this post, we are going to share some of the most important reasons why HRMS for small businesses or even big businesses is a must.
Why HRMS is essential for your business?
Streamlined HR tasks
When it comes to the job profile of an HR manager, the process itself is quite tedious.  It requires quite an extensive amount of work. The same is not just subjected to the realms of hiring people and conducting interviews, the jobs also demand a hefty amount of paperwork. Furthermore, the HR department is also responsible for maintaining peace and harmony in the office to ensure optimum employee satisfaction. This issue is often readily fixed with the HRMS. It effectively cuts down the excess amount of work and helps standardize the normal HR tasks. It actually helps save a lot of time by storing all data in one single place and structuring all the essential administrative tasks.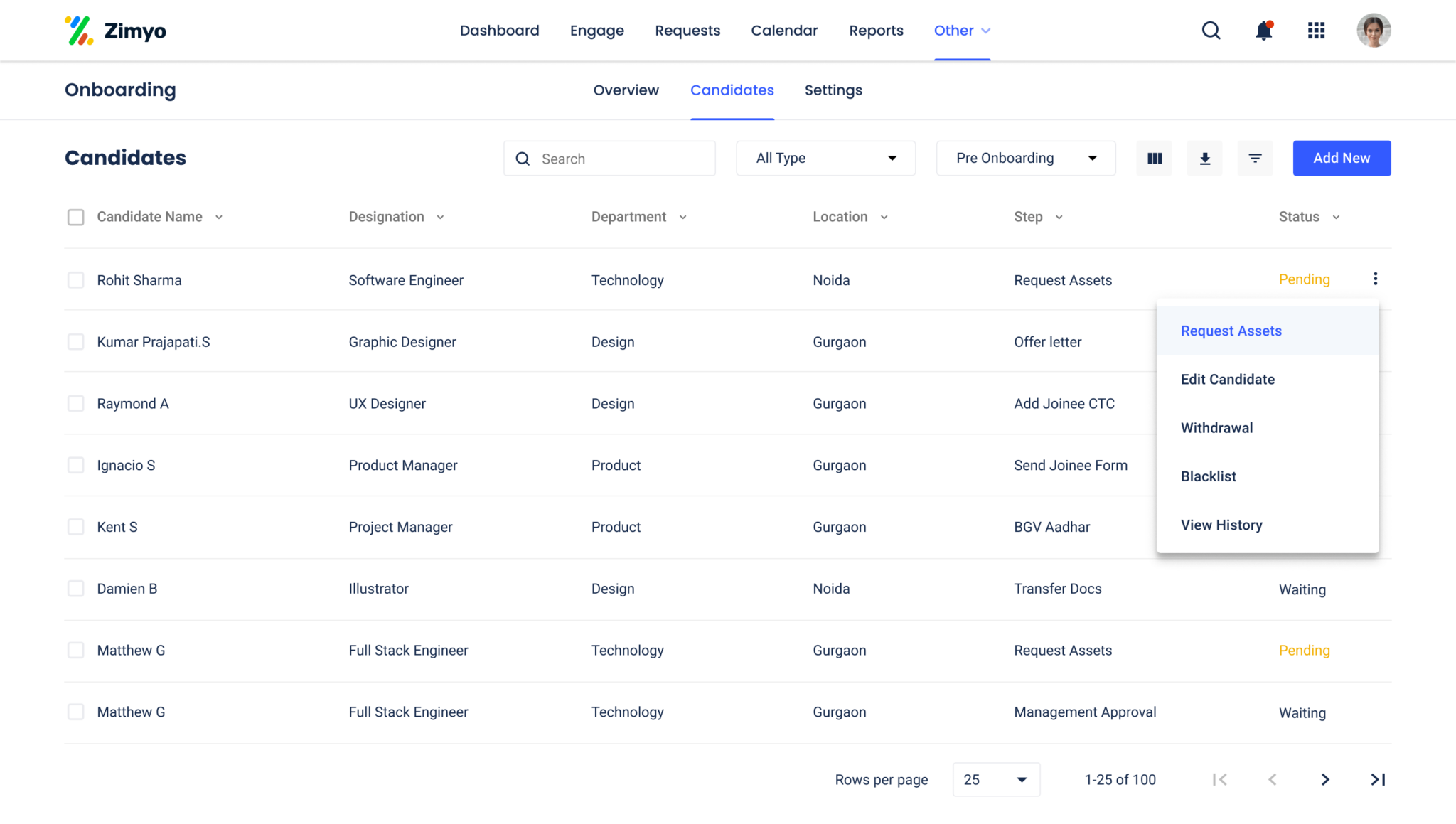 Efficient employee management
Next, on the list of HRMS benefits include efficient employee management. When one can effectively cut down the hard work and time taken to manage the administrative data, it becomes easier to enhance proper employee management. The majority of the HRMS tend to manage the administrative data and automate the business workflow without any hassles. This later contributes to the overall employee satisfaction and management.
Helps monitor KPIs
Much like how the HR managers handle the overall prospect of interviewing and hiring, the human resource management system software is also often leveraged by the companies to keep track of the KPIs of the employees. KPI stands for Key Performance Indicator and helps level the growth and development of the employee in a company. They are also responsible for keeping track of the kind of growth the employee brings about for a company as well.
HRMS keeps track of the duration of the position that the employee has been working in. If there are no promotions associated or no growth for the employee, chances are that they won't be as diligent and contributing as you want them to be. With the proper system, one can keep track of the same and make the necessary changes to bring about better productivity.
Attendance Management 
Absenteeism is yet another factor that several of the software keep track of. Having a solid database of the monthly leaves and offs can help the company plan its payroll accordingly. This also cuts down the time taken when it comes down to manually doing it. Apart from that, with HRMS, one can even keep track of the kind of employee retention that the company has. If the retention rate is good, chances are that it indicates the kind of job stability that the company assures.
Better employee services
Every single employee in a company, big or small, is bound to have queries and questions about the company or even their job role. While every bit of question is not possible to be answered by the HR department, with an automated HRMS, it becomes easier for the employees to get their queries resolved in no time. It provides better employee self-service which is not something you can get with the other available form of HR services.
These kinds of services do come with their own HRMS employee login which aids them to maintain a proper assessment of the queries raised and resolved. 
Cost-effective
When you use HRMS software, it does become a lot easier for the company to keep track of the automated data. It also helps in cutting down the time and the money invested in the same as well. This management system on average, costs around $1-$3 per employee. This is pretty standard and a lot lesser than what you would have invested if you got the job done manually by any of the HR managers. With HRMS, it becomes quite easy to streamline and automate all the managerial knick-knacks.
Elimination of errors and risks
The prospects of management of the human resources of a company are not a cakewalk. A properly maintained HR department requires a bunch of professionals who are aware of what they are doing. Any form of error, even the smallest one, can end up costing a lot. With HRMS, the risks of such human errors are brought down to nil or a bare minimum which is pretty amazing in averting any kind of possible risks that could have happened otherwise.
Data security
Owing to the fact that all the information is stored under one single database, it is best assured that all the stored information is secured. One of the most important benefits of HRMS is the fact that it provides assurance of the protection of employee data. If you want the very best outputs for your HR department of the business, it is best to switch to HRMS. This will streamline the entire process and cut down on the unwanted risks and errors that could possibly arise from the situation.
More efficient hiring process
Manually hiring new employees and ensuring a smooth onboarding process is a tedious task that is quite error-prone. Your HRMS software can make this process a lot more efficient and free up your HR professionals' time for more productive activities. AI can sort through the applications looking for specific keywords and a virtual agent can maintain consistent contact with the candidates. Thus, providing the candidates a good experience and also saving a lot of their time. Virtual agents can even gather feedback from the candidates and further refine your selection process. This ensures you employ the best talent in the shortest time possible.
The onboarding process of the new employees can also be similarly made extremely efficient as they can have a direct channel of contact with the HR department. They can also get inculcated within your workforce and your work culture as they are provided with the relevant information quickly. 
Efficient payroll management
Payroll management is a process that is never-ending and cannot be neglected. Due to the numerous rules and regulations surrounding this concept and also the tax requirements of various regions, it has become imperative to employ some kind of HRMS software. An HRMS software can be used to overlook this area to ensure there are no discrepancies, either in employee compensation or tax filings. It will keep up with any changes in rules and regulations of the state. The HR software will also ensure that you are always in compliance, saving a tremendous amount of time and resources in the long run.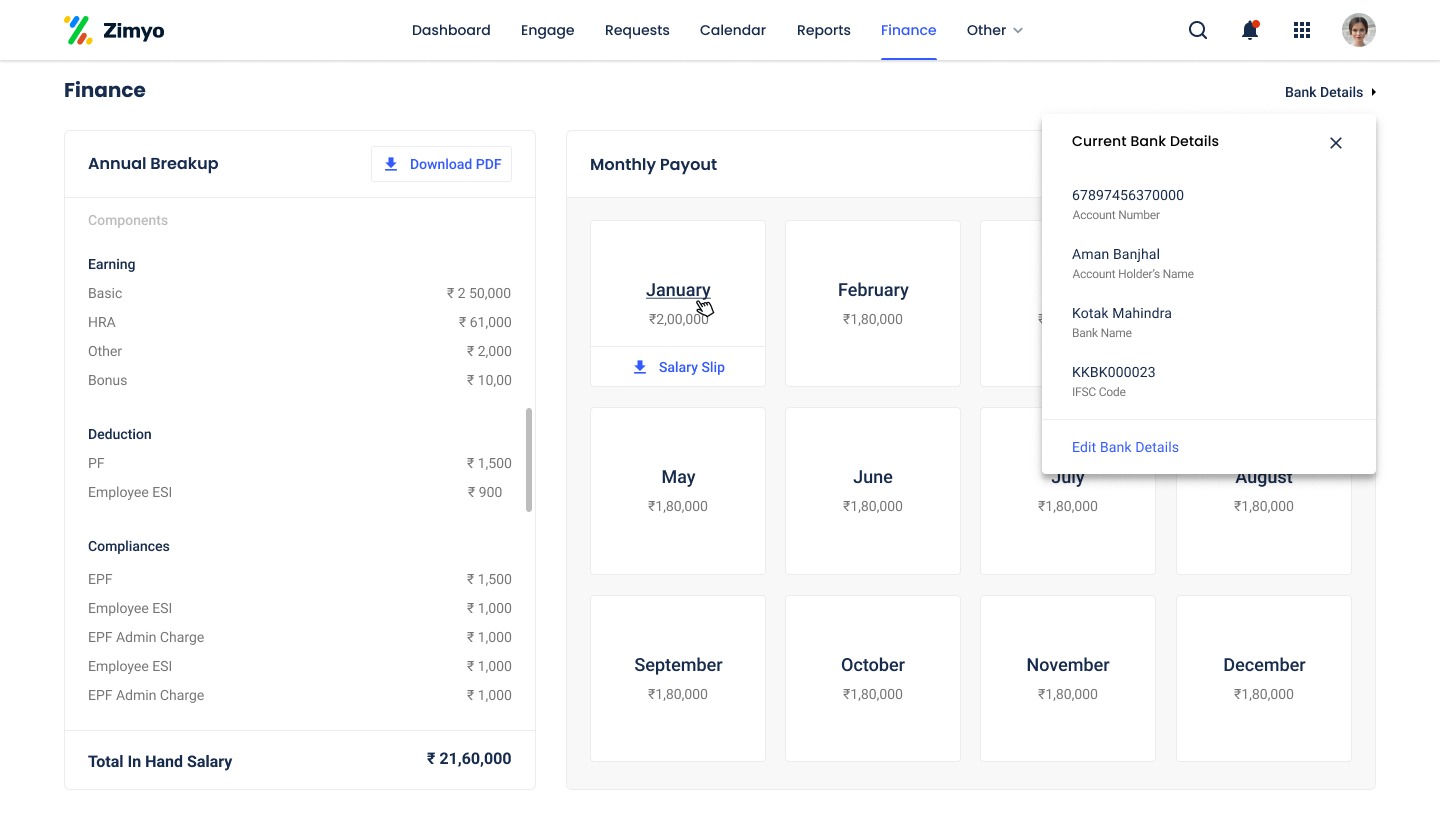 Quick acquisition of report
By gathering and compiling data in a timely and organised manner, HRMS software generally keeps any kind of report or information you may need just one click away. For example, if a leader or a manager needs the performance analytics of an employee, they need not contact the HR department for the same. They can easily access such information on their own through the HRMS, saving the HR department's time and their own as well.
Interdepartmental collaboration
HRMS software can largely facilitate interdepartmental collaboration and make it a much easier task. It helps every department to monitor other departments and then gauge which employee might be best suited for a particular task. The communication channels established through HRMS software also help in quick communication. This establishment of contact between the concerned departments helps them save time and be more efficient. Easier access to other departments would also encourage and promote collaboration. Thus, making it a more common phenomenon and resulting in increased productivity of the company as a whole.  
Challenges while integrating HRMS
While HRMS does provide all these benefits, trying to integrate it for the first time comes with a few challenges of its own. Following are some of the pitfalls that you want to look out for while employing HRMS software in your company: 
Aligning software with the organizational goals
HRMS software can be highly versatile and offer you a lot of flexibility and features, some of which you might not even need. Many HR software providers specialise in payroll management, performance management, data analytics, or hiring and onboarding processes. Therefore, it is important to note that whatever kind of system you opt for is aligned with the goals and strategies of your organisation. 
Know what modules you need
HRMS software comes in a range of varieties and is highly customizable. You do not have to necessarily go ahead and buy the whole software package. Instead, you can opt for separate modules which can provide you with only those features that you need. It might be tempting to just go ahead and purchase a whole new software package even if you already have certain systems in place. However, it is recommended that you only do that if you need it. For example, if you already have an automated system in place for hiring and need another system for performance management,  you can opt for modules specifically designed for it. 
Resistance in adoption
Humans are generally resistant to change. When introducing a new HRMS software that will be accompanied by drastic changes, some resistance can be expected. The HR department might be intimidated by the new technology and may be reluctant to trust new software. Similarly, the IT department may be reluctant to host the software on their servers, forcing them to do fresh installs on their systems. It will also require them to solve the technical issues that employees might face. Apart from that, the senior management may not be very keen to spend the extra amount of money that the new HRMS software would cost. These resistances are common, however, it is necessary to make sure these changes are implemented if you want to see the benefits of HRMS in your company. 
Numbers don't lie
The adoption of HRMS software has been rapid. Drastic industry-wide changes can be observed and some of these objective numbers cannot be ignored. Following is a list of some statistics which might help you know the importance of HRMS software:
Final Words 
The importance of HRMS can't be overlooked. HRMS software is not meant to do all the work for you, It is an aid that lessens your burden and makes work more enjoyable. If used correctly and efficiently, HRMS software can cover up its cost in no time and keep your workforce happy. It gives your HR department more time to design and implement new policies. This can further refine your workforce and increase your company's productivity. 
Related posts: