A successful business is one that hires people "who get up every morning and make it happen", rather than "lamenting over the loss of the gone employees". Even the most sought-after employer can run off a cliff if they goof around and forget about employing a solid process of succession planning in place.
What is succession planning?
Succession planning is a foolproof strategy for identifying and developing talent at your company. It is not only for the ones who occupy top positions but for employees at all levels. It extends the game chance for your business to respond to all contingencies.
Importance of succession planning
The process of succession planning is important for businesses that don't want to face a "Humpty dumpty fall" because a few petty things were off guard.  It's easy to procrastinate planning when everything seems perfect, isn't it? Wrong. Now is the time to plunge into succession planning. 
Here are some reasons why you shouldn't sit idle and get started:
There's no quick fix for a disaster
Irrespective of how efficient you and your staff are at revenue projections or economic predictions- you still can't be 100% about what's going to happen next. PS: You cannot truly plan for disaster. Whether it's a natural calamity, or a CEO having a sudden change of heart- the reasons for employing a succession plan in place before it is needed are beyond calculations. So while you magically cook a quick-fix for disaster, you can install a series of contingencies that will help your company stay a step ahead of the curve.
Succession planning can largely benefit your business 
Just as business practices keep changing to stay afloat in the ever-changing business world, in the same way, succession planning takes a foot forward while tapping on "change for better". 
Succession planning is no longer about filling a vacant position. Today, a succession plan can be used anytime you want and even before its "real" intent come up. It can be used to carve strong leadership, assist a business survive the day-to-day challenges, and motivate executives to review and examine the company's goals.
Succession planning offers your colleagues a voice
The process of succession planning makes room for freedom of speech. This allows each and every employee to voice their opinions and concerns. It helps you know what employees think about each other, strengthen relationships with team members and keep employees engaged. 
Ask questions about employees income and additional perks
A succession plan talking about an employee's income is an important part of the discussion. Labor never comes for free. A succession plan can answer questions like, "What you and your staff will need for future income, as well as what other kinds of perks or additional benefits might be required." Start by self-questioning about your annual income and other benefits such as life insurance premiums paid for by the company. You can also consider your car expense, professional memberships, and other business-related expenses.
Succession planning helps you look at the bigger picture
A good succession plan can go further, and help you assess all levels of employees. The people who are responsible for day-to-day work are the ones keeping the business step up. Neglecting to include them in the succession planning mix could bring ugly consequences. As you devise a plan, incorporate all layers of management- from top to bottom actively involved.
Strengthens departmental relationships
Regular communication will enable employees to get to know each other better. This, thereby, helps strengthen departmental relationships to the core. Do not forget to link your succession planning activities with human resources. After all, HR's sole job is to take the best care of people's interests. By including HR in succession planning, you can mingle elements like the employee-evaluation process.  This can further help when deciding whether to fill vacancies with internal candidates.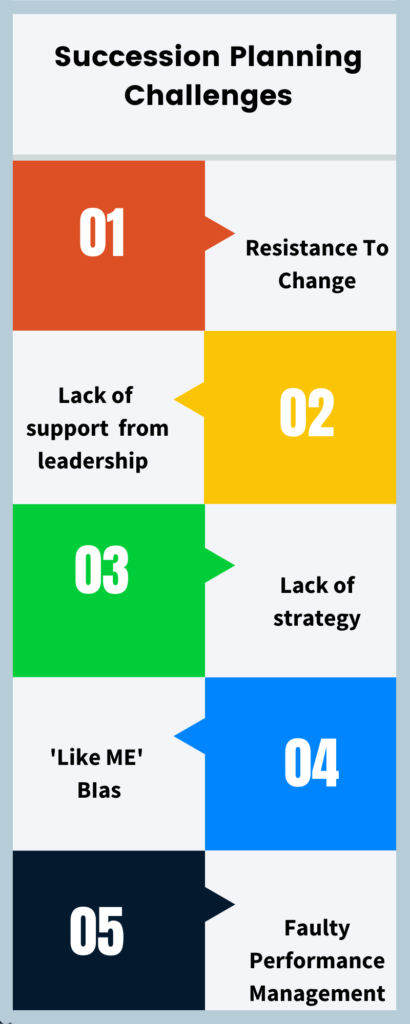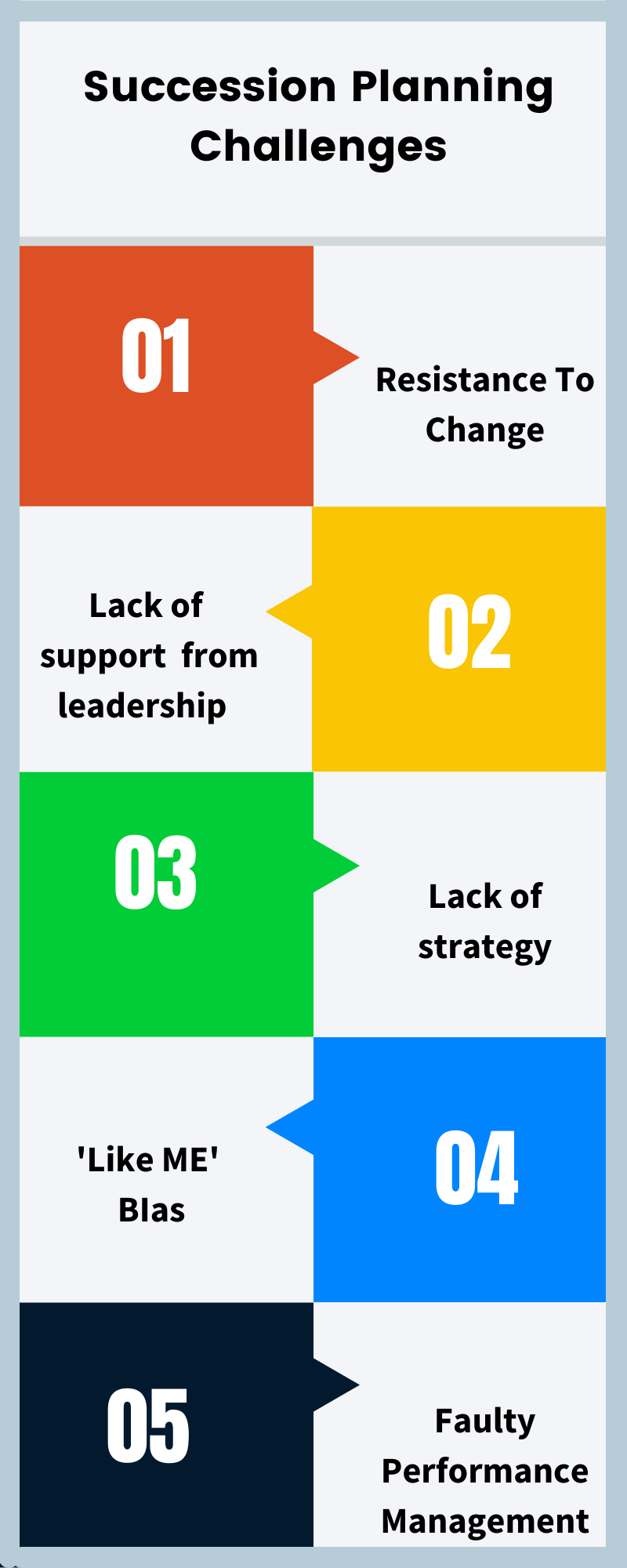 Succession planning objectives
Many organizations have found attracting and retaining talent as one of the most important concerns affecting their business. And many of them equally have struggled to implement effective succession planning strategies. 
Succession planning can carry out a number of objectives that will not only help candidates to thrive but will also drive a set of benefits to the organization. When assessing the value of succession planning, it's important to jot these objectives in mind.
Improved Retention
Turnover is one of those hard-to-combat challenges an organization can face. Replacing an employee is not just a headache, but it also represents a lost opportunity to groom someone capable of future leadership. In the case of high-potential employees, turnover can wreak havoc on an organization's talent strategy.
One of the primary reasons employees leave in the first place is because they don't see any scope to advance their careers ahead. Working on a strong succession strategy that assesses leadership potential and sets employees on a development path. Thus making them believe that they have a promising future. When employees notice they have opportunities for growth and development with their current place of employment, they are less likely to hunt for similar opportunities elsewhere. In this way, a company succeeds at retaining and developing its best talent rather than constantly scrambling to get a newbie on the block.
Individual Development and Engagement
Succession planning sets forth a solid base for employee development strategies. By working on competency models, companies can streamline their training and development process. This enables them to help employees hone their skill set to take up senior roles when the time comes.
Identifying and encouraging employees to work on themselves also raises their level of engagement. This further encourages them to keep up the good work, which simultaneously plays a dual role in adding value to an employee as a hardcore professional. Moreover, it can help him or her stand out as an asset to the organization.
Scope for Business Continuity
Losing a key employee who is visualized as an asset can be incredibly disruptive for an organization.  Especially when the employee is holding a top-level position. Worse of all, this can multiply the burden on people in other departments with an added heap of work, bringing down productivity and effectiveness.
With a strong succession plan, organizations can fill empty desks much more quickly, with less hassle or disruption to the workflow. 
Reduce Risk
When organizations witness their longtime employees catering to day-to-day tasks, they struggle to devise the necessary processes that would help another employee carry forward the roles and responsibilities that come with the position. Should those employees move out, they can take a great deal of expertise about how to better handle the job. If the company has done nothing to build a backup plan to facilitate a transition, it could, unfortunately, meet significant risks when the time comes to fill a job position. This is because the prospective candidate may not be fully prepared or have an adequate idea about what the role actually requires from them.
Whereas a succession plan incorporates mentoring the ideal candidate about the job role and expectations from the same can be of great help and smooth out the process. Most of the organization moves further with leadership assessments that can help gauge what competencies are required to achieve desired success. At the same time, mentoring programs are carried forward where established leaders share insights that can be learned through personal experience. Preserving this knowledge plays a key role in laying out a succession plan. This is because it paves a path for newbies to take up a role by having a better idea about what it will take for them to pull it the right way.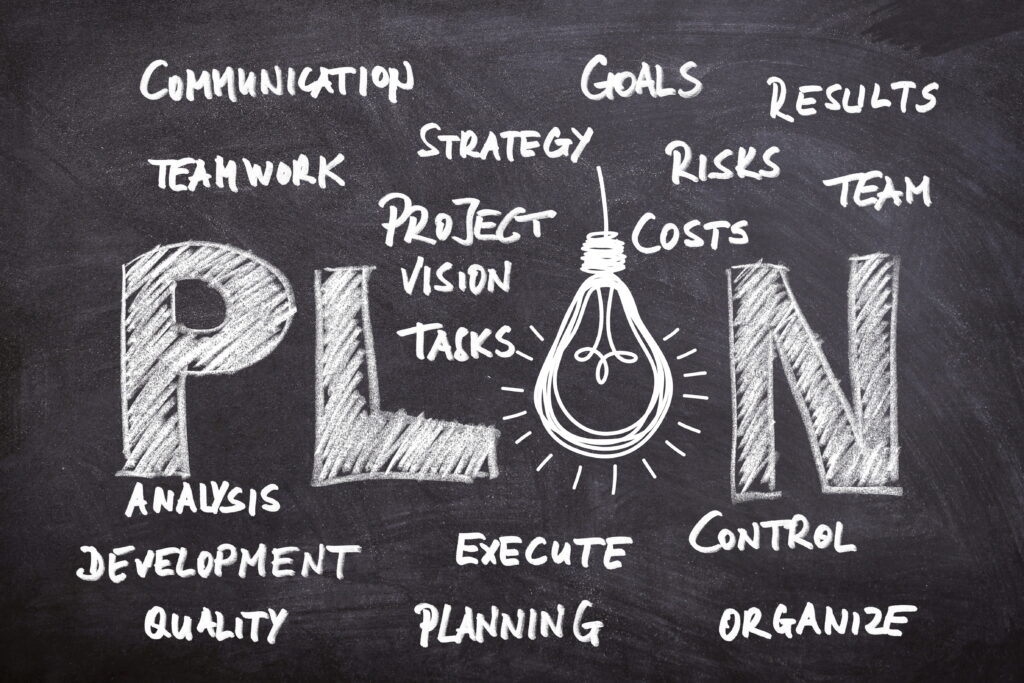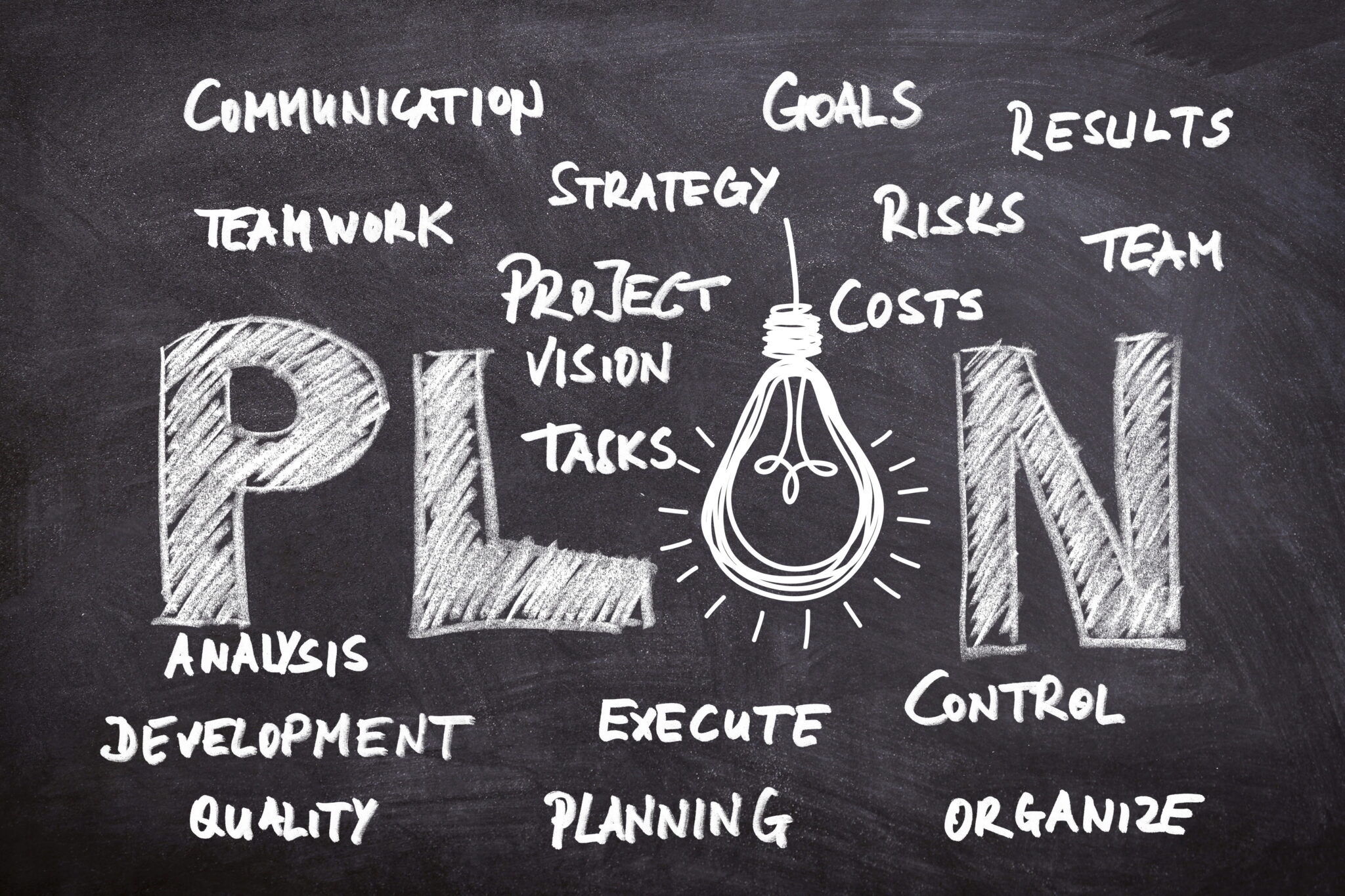 7 step process of succession planning
Amid the current job scenario being highly trafficked with high levels of job mobility, it's important for organizations to pull up their socks. Do their best to implement succession planning strategies and enable high-potential employees to step into leadership positions in the future. By laying emphasis upon target candidates early, companies can succeed at retaining and developing the talent they already have.  This can help build a chain of continuity that prevents damaging disruption and clear the way for long-term business success.
Have a proper plan in place
Sometimes, you already have an idea of who is going to bid farewell — a planned retirement is a good example. But other times, you'll be shocked to know about a sudden and potentially disorienting employee departure. That's the spot where you need a plan — right now.
Firstly, take a dig at all the key roles on your team and answer these two simple questions:
What's the daily impact of X position on our firm?
If the person currently working in X's position left, how would that affect our day-to-day operations?
Pinpoint succession candidates
Once you grab a hold on the ripple effect that the departure of a certain employee might cause, pick team members with the key potential to step into those positions.
Ask yourself
If we were to hire for X position internally, which employees would best fit this role?
Would those candidates require any training? And, if so, what type of training would it be?
While the obvious successor for this role may be the person who is next in line, don't cross out other promising employees working in the organization. Search for people who exhibit the skills necessary to make strides in higher positions, regardless of their current designation.
But don't just assume how people on your team picture their career goals. You may have certain team members in mind as suitable to fit into senior management roles. But how are you going to be 100% sure that they'll even be interested in the same? If you have these questions running like music in the backdrop of your mind, then switch it off.  Instead, talk to these employees about their career goals and how they see themselves as a professional in the coming years.
Let them know
Make room for private meetings where you can explain to each protege that they have been selected for a growing role. They'd definitely be happy to know and will look forward to it with utmost dedication. What's more important is that you must set firm grounds for understanding that ups and downs are going to be part of the role. This is why committing for the same will help you make your way.
Scale-up professional development efforts
When the organization has been investing in the professional development of the selected succession employees, there comes a time when preparation needs to be ramped up. Job rotation is a great way to begin where your candidates can get their hands on much-needed additional knowledge and experience. Other than that, connecting with mentors can give a boost to their overall abilities and soft skills: The best leaders have impeccable communication skills, as well as first-rate interpersonal abilities, including diplomacy, tact, and empathy.
Take a trial run of your succession plan
Don't wait for a crisis to happen in real life to gain first-hand experience of the efficiency of your succession candidates. Warning: All a lot of damage can swamp up in the process, mostly impossible to reverse. Make sure you take adequate time for a trial run to check whether an employee is capable to assume a more advanced role. Let a potential successor take charge of some responsibilities of a manager who's on leave. The employee will attain valuable experience and appreciate the opportunity to get the job done. With this, you'll be able to gauge where the person needs some additional training and development.
Mingle your succession plan into your hiring strategy
Once you've pinned down employees as successors for top-level roles in your organization, note down any talent gaps they would leave behind if tapped. This will give you an idea about the specific areas you need to emphasize to uplevel your future recruiting efforts.
Think about a successor slipping into your shoes
When drafting a succession plan for your company, keep in mind that there'll be a time when your own role will someday require infill. Maybe you want to explore other promising avenues, look forward to what's next, and leave the workforce. So it's important to ask an honest question from yourself, which employee got the potential to step into your shoes? And what can you do to smooth out the transition for this potential successor? Ponder upon, now!
The Bottom Line
The employees working in your company know- "Forever is a beautiful life", as we all move on and see whatever it brings in the process. Though you cannot always accurately guess who's going to leave next, you can have a solid succession plan in the play. This helps in ensuring that the work goes on, and is done without resulting in anything disruptive. You can take the help of technology to make your succession planning process a success. Using a performance management system you can set SMART goals, track and measure employee performance, and identify your potential leaders. With effective succession planning, you can gracefully walk towards the continuity so critical to your business's success in the future.
---
Also Read: How To Choose "Team Players" For Your Remote Office?