Organizations all over the world have made a transition to remote working in the wake of the pandemic. They did it not because it was necessary, but because there was no other option to keep the business running. 
It is abundantly clear that remote working has helped thrive businesses during these trying times. But there were and there still are a lot of challenges that come with remote working, maintaining holistic performance management is one such challenge.
As the world of work prepares for a hybrid model, what are the new priorities for performance management? What are the factors that are changing performance management today? What is the role of technology in driving the right performance culture? And going forward, what is the role of HR, managers, and leadership help in creating a performance-driven culture at work? If you are looking for answers to these questions, then this article is for you. 
Hopefully, it can give you ideas on holistic performance management in your organization. 
In a recent webcast held by Zimyo & People Matters, leading HR leaders from renowned organizations shared thoughtful insights on how to keep performance levels high in your organization during the current times. Below are the details of the panelists: 
Kumar Mayank, CEO, and Co-Founder, Zimyo
Esha Chowdhary, HR Head, Metacube Software
Mayank Kapoor, Head HR (CHRO), Freecharge
Monica Mudgal, Senior VP, HR, HealthKart
The panelists had a detailed discussion around holistic performance management and how technology can help organizations redefine their performance management process. This article is the summarized version of the webinar. 
Note: If you wish to watch the webinar on-demand, you can download it from here. 
So firstly we will discuss the new priorities or top trends in holistic performance management that organizations must know about. Let's begin: 
Top trends in Holistic performance management
 Continuous Performance Management 
According to Mayank Kapoor, Head HR (CHRO) Freecharge, annual performance reviews will take a backseat in the near future and there will be more frequent conversations around performance management. We agree with Mayank on this, as according to research, 90% of the employees believe that annual performance reviews are painful and ineffective. Whereas, on the other hand, continuous performance feedback or reviews are much more effective and are appreciated by employees. Conducting continuous performance reviews helps boost employee development and increases engagement and productivity in the organization. Focusing on continuous and holistic performance management can help you identify the problem areas and fix them before they affect the entire organization. 
 People Analytics In Holistic Performance Management
This is probably the term you must have heard a lot during recent times. With technology becoming prevalent in organizations to manage employees, we can see an increased reliance on analytics or data to get insights into employee performance. Having access to real-time data allows employers to make more strategic business decisions that might not only help the organization but also employees in upgrading their career paths. The performance management software provides data on employee performance so that better talent and training decisions can be made. 
 Trust And Transparency In Leadership
When new people join the organization, they look up to their seniors or managers so always try to be exemplary leaders. Also, no matter how much we try, there's always room for unconscious bias when it comes to performance appraisals or reviews. We all have favorites, let's not deny that. But that doesn't mean you must ignore the efforts of your non-favorite team members. A performance management software can help get rid of this bias and help you promote the right talent. This brings fairness and transparency to the performance management process. This helps build a culture of trust and transparency in the organization. Apart from that, you can build trust by using continuous feedback or a 360-degree feedback approach. This helps you to collect and welcome honest feedback from your employees. 
 Emphasis On Employee Experience
Now is the time to focus not only on the growth of the organization but also on the growth of the employees. As Monica Mudgal, Senior Vice President, HR, HealthKart, rightly said, "an organization is as good as its people". When you align your goals or objectives with your employees' growth and development, then you are more likely to get positive outcomes. While achieving high performance and productivity should be your goal, focusing on employee experience and wellness should be your priority. If you keep your employees happy, they will keep the business happy, it is as simple as that. "Employee experience can be improved by communicating openly with your employees, being transparent to your employees, and focusing on inclusion and understanding the needs of the millennials," said Esha Chowdhary, HR Head, Metacube Software, during the discussion. 
 OKRs Are The Next Big Thing
During the discussion, all the panelists agreed on the fact that OKRs are the next big thing in holistic performance management. World-class organizations such as Adobe, Google, Amazon, all are using OKRs to boost their growth and profitability. Kumar Mayank, Founder & CEO, Zimyo, said "OKRs strengthen the transparency between the teams and allow employees to understand how they are contributing to the growth of the organization, what value they are delivering, and what they need to change or improve to become a top performer." Implementing OKRs in your performance management strategy can help your organization achieve the set targets on time. 
Moving forward, let's now have a look at the factors that have a direct impact on performance management today.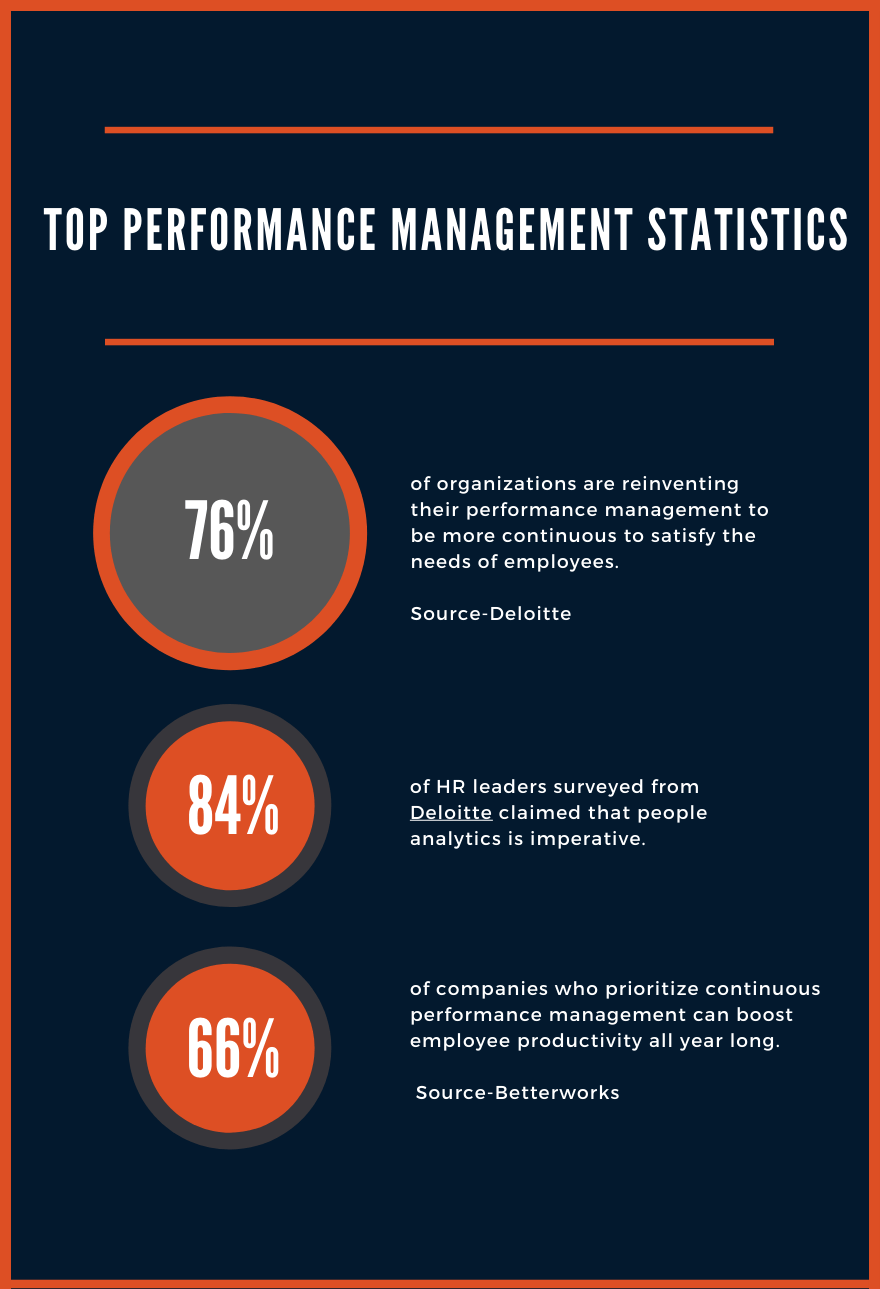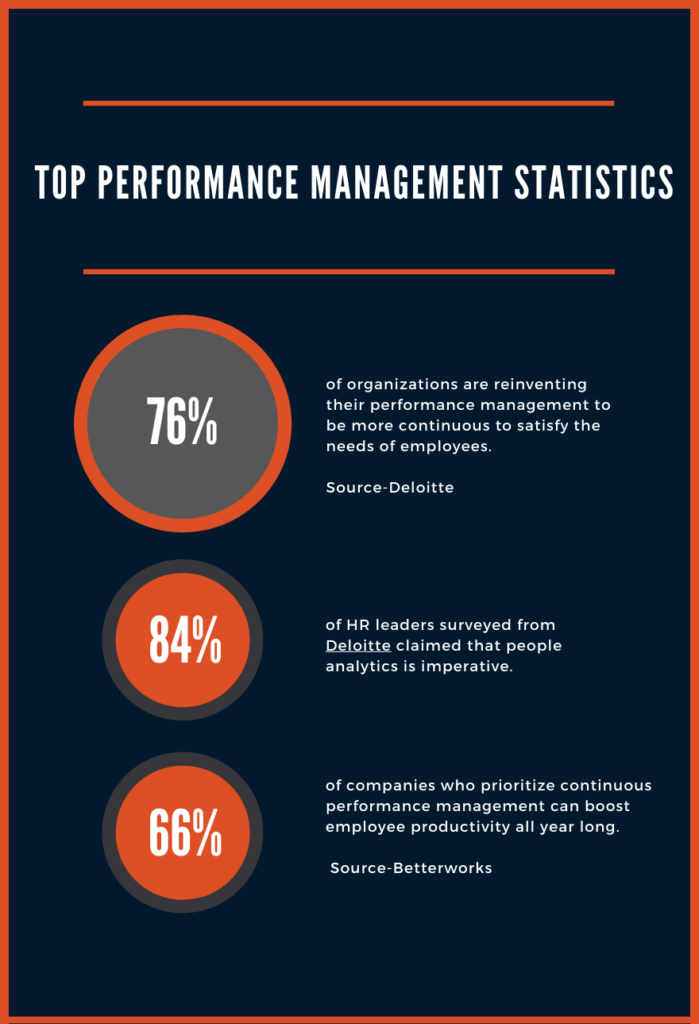 Factors changing performance management: 
As HR leaders, you can reinvent your holistic performance management approach by getting all these factors right: 
 Make Goal-Setting Agile And Simple
When you keep your goals agile, clear, and specific, there are high chances of your employees achieving them within the specified time. As highlighted by Esha, "allow your employees to set self-development goals." When your employees define their own goals, they feel more committed and accountable. There are high chances that they stay with the organization for a longer period of time as they are getting all the opportunities for growth and development. 
 Work Culture
Agree or not, work culture directly impacts the performance of the employees. A toxic work culture can impact the overall performance of the organization. As communication is limited, there might be chances of misunderstandings and disagreements.  Therefore, it is important to build a positive culture even in a virtual setting. Having frequent one-on-ones can help you analyze the factors that might be hindering an employees' performance. Also, appreciating your employees on a regular basis can go a long way. 
 Use Frequent Check-Ins 
Bid adieu to annual reviews instead try to carry out weekly check-ins in your holistic performance management process.  "If it's not possible for you to carry out weekly check-ins then do monthly check-ins," said Kumar Mayank. Weekly or monthly check-ins can help both managers and employees understand what is working and what can be improved. This can help them achieve future goals with much efficiency. 
 Coach And Develop Your Managers
Don't focus on being a manager, be a coach instead. Support your employees and equip them with the right tools and resources so that they can perform to the best of their capabilities. You must provide them with the guidance or the direction they need to stand out in the organization. Offer them the right training or coaching required to become high-performing professionals. Organizations must also provide training sessions to the managers so that they grow into their roles and become the best leaders. 
 Redesign Compensation Processes
According to Mayank Kapoor, pay philosophy in recent times will be determined by three things- full-time work from an office (once the Covid situation stabilizes), hybrid work environment or partially work from home or full-time work from home environment. You need to be more creative in designing your compensation process. You need to offer employees what they need, not what you can offer. Offering learning and development opportunities and employee benefits can prove to be a great way to reward top performers. 
 Recognize The Efforts Along With Performance 
According to Monica, managers always tend to evaluate the best performers and leave out the efforts that have gone into a good performance. She also suggested that there may be people who may have not performed well but their human aspect is so strong that they take others with them towards those results, so recognize that kind of behavior. Monica also shared that in her organization, they have adopted this approach to recognize the right behavior and efforts and they were able to achieve the retention levels they were hoping for even in the toughest of times. Simply put, celebrate all wins- big or small.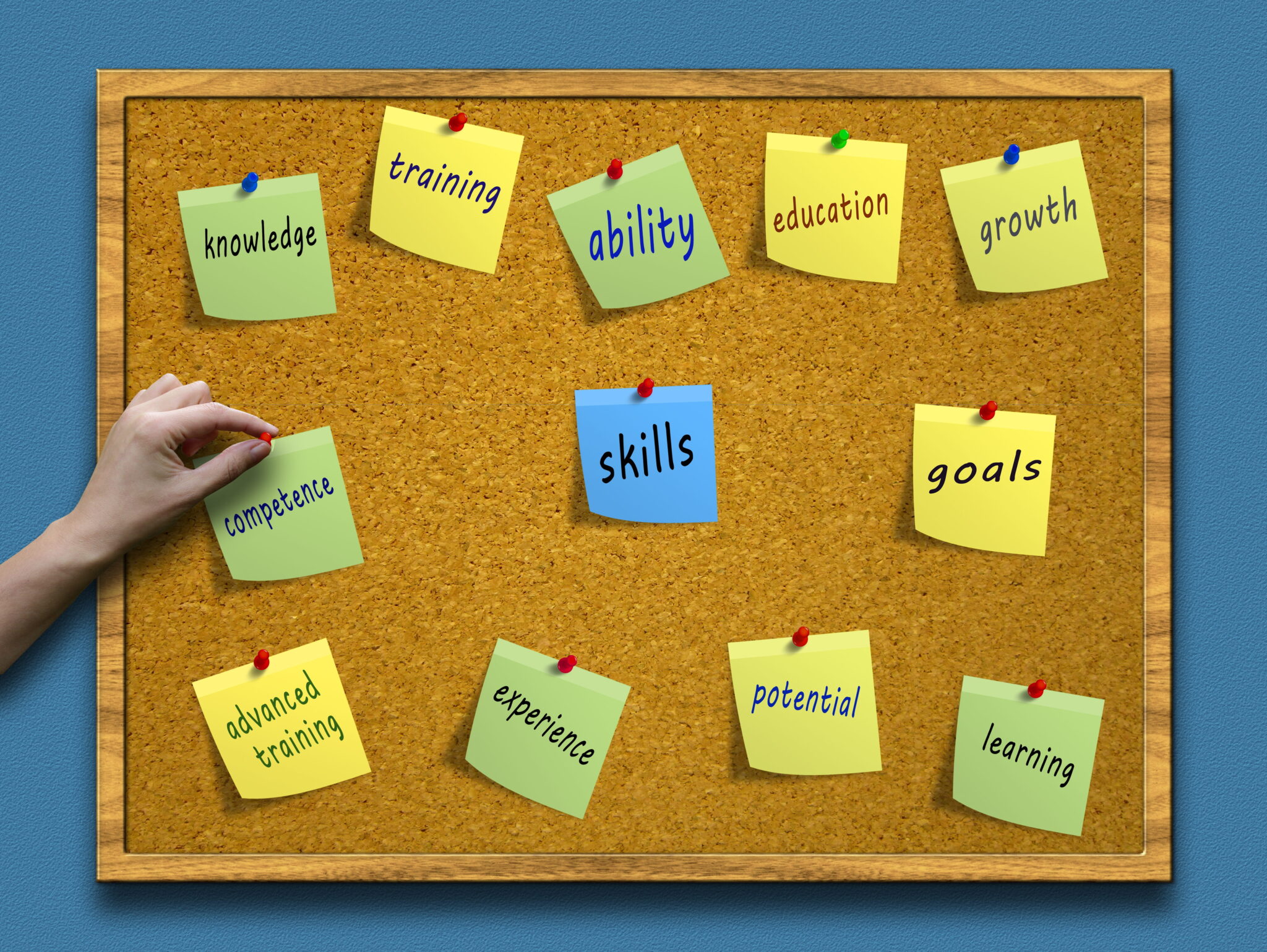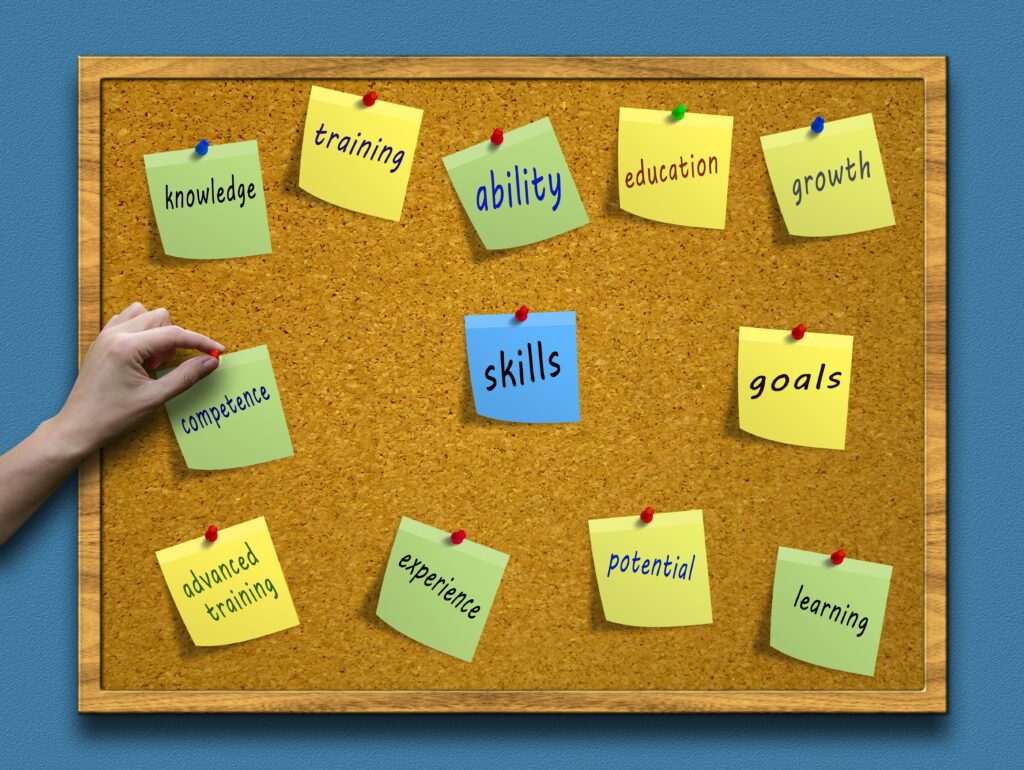 What is the role of technology in driving the right performance culture?
You can't overlook the benefits of technology in driving high performance in your organization. Investing in performance management software can be the right choice you can make to boost employee performance levels. As quoted by Monica, "technology is not just an enabler but it is the key enabler to drive the right performance culture," and we couldn't agree more. Below are a few key points that support her statement.
 Reduces Administrative Burden
During the discussion, Kapoor stated that technology helps HR leaders to stop wasting time on redundant manual activities. The automation in performance management helps reduce the administrative burden on HR leaders. With a performance management system in place, you can easily schedule regular one-on-one sessions without any hassles. You can also inform your employees about performance reviews. A performance management software also sends automated notifications to the managers to complete their review process and share timely and continuous feedback to the employees.
 Helps Identify Talent Gaps 
The use of tools such as the 9-Box matrix allows managers to identify potential future leaders. It measures both the potential and performance of an employee. Thus helping the HR leaders to understand their workforce and design personalized training programs for each employee. A PMS can also help identify the strengths and weaknesses of an employee. This way it becomes easy for employers to bridge the talent or skills gap. 
 Makes Goal Alignment Easy
Performance management tools help organizations set SMART goals or OKRs for their teams without any hassles. There are some vendors that offer in-built OKR frameworks that help organizations set goals for their employees. Also, employees can view their goals and progress in real-time with the use of technology. This allows them to work on the things that are hindering their performance and achieve the set targets on time. This eliminates the need for continuous monitoring as employees know what is expected of them.
 Eliminates Unconscious Bias 
If you want to keep your performance reviews fair and unbiased then technology is what you need. As all the data is visible to all the employees in the organization, it becomes easy to reward and recognize the right employees. The use of technology eliminates favoritism from the system and identifies the right talent that actually deserves reward and recognition. You might find it amusing, but technology can even highlight if there are differences in the nature of feedback provided to different genders and identify any biases.
AI In Holistic Performance Management 
In recent years, the use of chatbots to analyze employee behavior and performance has increased. AI plays a significant role in evaluating employees. There are many AI-based performance management tools that provide automated learning recommendations. This helps in employee development. A data-driven and analytical approach will be the best approach to move forward with, suggested Monica during the webinar. 
What is the role of HR, managers, and leadership in creating a holistic performance-driven culture at work?
Last, but not least, the role of HR, managers, and leadership in creating a performance-driven culture is indispensable. Empower your managers with the right tools so that they can support their teams to deliver the best results every time. Managers or HR leaders should communicate regularly and clearly with their employees regarding the performance and company expectations. Organizations can also adopt Robert Blake and Jane Mouton's Managerial Grid to evaluate managers and identify their management styles as suggested by Esha. This grid was developed with the aim to help managers build leadership excellence. When managers are equipped with the right tools, resources, and knowledge they can help their teams to reach greater heights. 
Besides, developing leadership qualities, it is also important to build and strengthen relationships with your employees. "As informal coffee conversations are not possible due to the remote work environment, managers need to reach out to their employees and indulge in frequent conversations outside of work," said Kapoor. This helps employees feel connected and aligned with the organization. 
Conclusion
As Kumar suggested, it is important to focus on employees but more than that, it is important to take care of employee well-being. Mental health issues surged during the pandemic and the overburden, isolation, lack of communication, etc. might be some of the reasons triggering these issues. Therefore, you need to plan your holistic performance management process in such a way that it doesn't impact employee health and wellness. You need to be flexible, agile, and creative while developing your performance management process. 
FAQs
1. How did you manage low performance during covid?
"The current situation requires managers to be more empathetic towards their team members. It is possible that an employee who was performing constantly well is now not able to deliver great results. The role of managers in this scenario is to identify if this is a temporary phenomenon or is there a continuous dip in the employee's performance.  Then, the second step would be to reach out to the employee and identify issues that might be hindering their productivity. 
If there are personal issues, then you might offer them the help or support they need. If there's a skill gap, you can help the employee bridge those gaps by offering the right training or coaching, or courses. And even after all these efforts, if the employee fails to respond or fails to improve their performance, then you can let them go. This is how we have managed low performance during covid times in our organization," quoted Monica. 
2. What are the best ways to reward the employees?
"Of course, monetary rewards are important but what is more important is the other benefits that help employees to grow in their careers. Our employees highly appreciate our approach to investing in learning and development programs. Another thing that employees look forward to is public recognition. You should regularly appreciate your employees and make them feel valued," answered Mayank Kapoor. "You can also offer other benefits such as life insurance, health insurance, personal loans, retirement plans, coaching for financial planning, etc. to your employees as rewards," added Kumar Mayank. 
3. What are the pillars of the hybrid work environment? 
According to Esha, the pillars of the hybrid work environment are as follows: 
 Flexibility
 Building an environment of trust and transparency
 Diversity and inclusion
 Outcome and output-driven culture instead of a clock-focused culture
4. What is the role of L&D (learning and development)  in performance management? 
"It is an important tool in this Covid-era. L&D and technology go hand in hand. We must train our employees to multitask, develop different skills, and exchange job roles. L&D helps figure out different competencies employees are good at. The role of L&D has changed over the years and now it is not about training employees but practicing empathy while managing them," answered Monica.