The essence of customer experience is reenvisioned in today's modern era. From flashy smiles and polite greetings to self service check-outs and single click orders. The customer base of this generation prefers self-service over the long waiting queues of customer service calls.
Employees' satisfaction is a proven fact of organization growth. A happy and satisfied workforce creates an even happier customer base. Thus, offering an engaging and satisfactory employee experience takes precedence in every organization's checklist.
A quality employee experience platform is the core of every HR system. Employee Self Service, ESS portals have become yet another trend among these HR solutions. They allow the employees to handle their own processes from onboarding paperwork and raising tickets to applying for requests and other vital functions of an employee's daily official life.
Self service portals in today's time are easily being implemented in every industry, from customer service, e-commerce, and health care to much more. ESS portals are a crucial function in today's workplace, even though many organizations still haven't caught up in the digitization race. A survey found that the majority of the permanent workforce prefer a high-level of self service from their companies. And a reliable employee self service portal delivers on this expectation.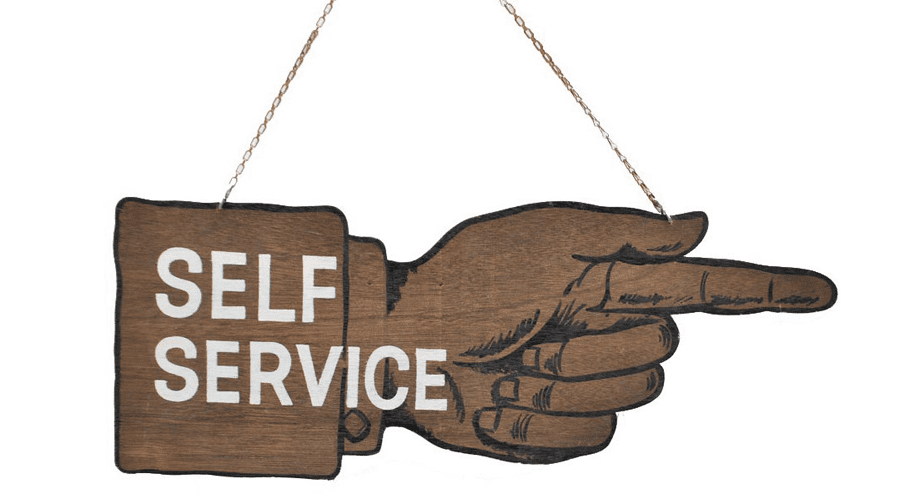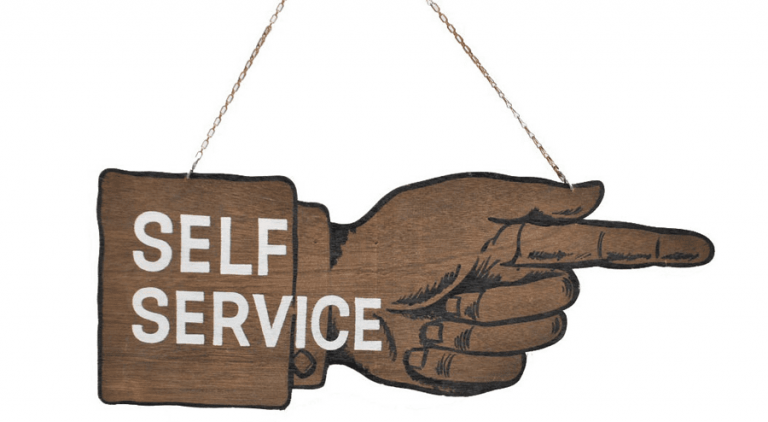 Employee self-service, ESS, lets the employees have access to all HR related data and information directly. HR tasks such as downloading payslips, requesting for leaves, updating employee information, etc., are features of a robust self service portal.
Employee self service aids organizations by saving manubal labor hours and increasing their workforce efficiency. A self service portal is a part of an HRMS system that almost all companies have implemented and not just the HR professionals but the workforce has access to the functions too.
An evolving corporate culture requires an evolving HR system too. With self service being a part of the HR landscape organizations are turning out to be more logical and efficient.
Features of a reliable ESS Portal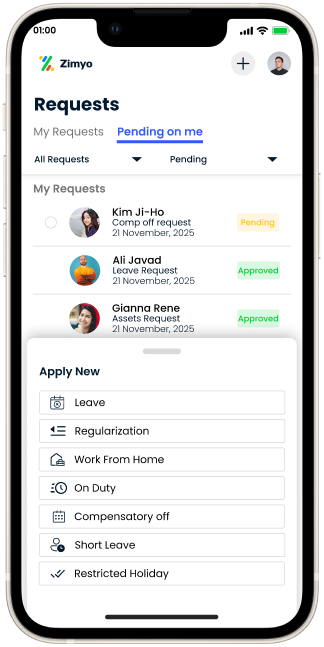 Every employee self service module have a number of features but a few basic ones are listed below:
Employees can view and mark their own attendance on the ESS Portal by clocking-in/out as they arrive or leave the office. 
ESS portal allows the employees to apply for leaves right from their smartphones, desktops, or other devices. At the same time managers can approve or reject the requests right from their phones too.
• Attendance Regularization
Employees can correct their attendance on their own with their self service portals. Employees can view their own attendance, make changes if needed and managers can approve/reject from the ESS platform too. 
All necessary employee documents can be uploaded on the ESS portal to be accessed by HRs or the employees themselves whenever the need arises.
• Income Tax Declarations
The ESS Portal makes declarations online and are compliant with the laws. This ultimately helps the HRs or finance department to calculate income tax without manual intervention.
Some minor challenges of ESS
To implement a new ESS portal within the organization, the employers must train the employees first. Training in general requires multiple sessions to ensure all employees know how the portal works and ways to use it.
• Lack of human interaction
An ESS portal reduces the human interaction between employers and employees. Some employees may want assistance to understand terms or formans or anything official which cannot always be available on the employee's self-service system.
Implementing modern day technology requires a big upfront investment. The cost of an ESS also depends on the company's needs, the service they would require, and the service provider, all depending on the size and wealth of the company as well.
Benefits of ESS Portals - for modern workforce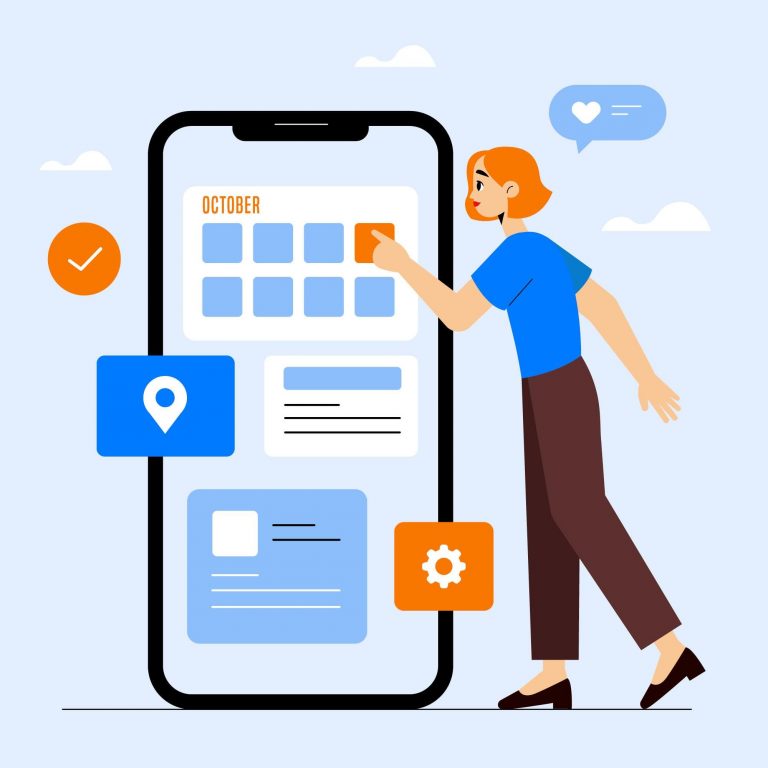 Now that you've gone through the features and a few challenges of investing in an ESS portal, let's look at the benefits as well;
1. Transparency among workforce
Employees have access to view their attendance, pay slips, and other vital data to ensure that every information is correct and up-to-date and at the end it helps in payroll as well.
Employee Self Service portal enables the entire workforce, from employees to employers to communicate over e-platforms rather than on paper.
As requests are being raised through the phones and the managers can approve/reject those requests from the phones as well, this saves time from writing extra paperwork. An online approval based system.
4. Enables instant decision making
ESS portals provide all employee data at-the-go. From attendance charts to which employees are present or absent. This enables managers to make quick decisions based on the real time data in their hands.
5. Enhanced employee experience
Self-service portals allow the workforce to be on the driver seat. The access to personal and professional information, goals, training and other opportunities, etc., enhances their overall employee experience.
Top 8 ESS Portals in 2023
Zimyo is a leading HR-Tech provider that offers top-tier employee experience with its 40+ cloud-based suit of modules. With Zimyo ESS portal employees have access to self service at their fingertips. It helps the employees by letting them help themselves by making them less reliant on HR professionals and letting them take the reins for some specific functions.
From HR & Payroll Management, Time & Attendance Management, and Performance Management Software to Applicant Tracking Software (ATS), Employee Engagement, and Employee Benefits, Zimyo has transitioned all solutions into an ESS.
Established in 2018, the past 5 years have been a great success for the SaaS leader. Zimyo has on boarded paramount clients such as Bajaj Capital, Yash Raj Films, Amity University Online, TVF,  Fleetx, 88 Pictures, CollegeDekho.com, etc., among many other renowned names.
Features of the top ESS Portal
| | |
| --- | --- |
| Time & Attendance Management | Employee Documents |
| Clock-in/Clock-outs | View & Download Policies |
| Leave Balance & Holidays | Raise Requisitions |
| Calendar | Raise tickets & track status |
| Raise Requests | Enhanced communication with - Tribe |
| Approve/Reject Requests | Post updates on Feed |
| Payroll Management | Timesheets to track time & other details |
| View & Download Salary Slip | Performance Management |
| Expense Management | Set, track and measure OKRs and KPIs |
| Manage Tax & Deductions | Ask and share feedback |
| Provide ratings to colleagues | Employee Benefits |
| Ask for salary advance | Apply for loans & insurance |
Zimyo offers 3 plans for organization of every type and size, starting with;
1) Basic – $2/month/employee
• Dashboard
• Requests
• Calendar (without Rosters)
• Policy
• Documents
• Finance
• Geo Fencing & Tagging
• My Teams
• Mobile App
• Geo Tag
• Payroll
2) Standard – $3/month/employee
• Calendar(with Rosters)
• Onboarding
• Offboarding
• Assets
• Custom Reports (20)
• Expense
3) Enteprise – $5/month/employee
• Requisitions
• Payout
• Analytics
• Multiple Choice Reports
• Helpdesk
• Engage
The audience prefers Zimyo
Build a self-reliant workforce!
Zimyo's robust ESS Portal lets your employees have control over their work, actions, and results.
SAP SuccessFactors' cloud based HCM solution is designed around employee experiences – requirements of employees, their working pattern, what motivates the workforce, etc. 
It helps organizations by managing the global benefits and payroll. It improves the employee experience, automates the HR processes, and strengthens the compliances.
Features of the best ESS portal
| | |
| --- | --- |
| Intuitive and personalized | Role-based access to timesheets |
| Access desktop and mobile devices | Keeps processes on track |
| Proactive alerts and notifications | Great user experience |
| Processes across HR, payroll, and time and benefits management | Quick and easy access |
| Update and management of documents | Boost employee engagement |
| Flexible and adaptive custom communications | Permission levels to access and edit employee data. |
Starts from $6.3 per user/month.
With Workday's self service payroll and workforce management system organizations can manage the global workforce better. From automating the time-consuming and repetitive tasks to freeing up the employees to focus on more productive tasks to enhance growth and efficiency.
It empowers the workforce to automate the processes for time and payroll professionals. Workday delivers efficiency so the company can focus on being a strategic business.
Features of top ESS portal
| | |
| --- | --- |
| Automating processes | Time management and payroll |
| Visualize workforce costs | Visualize trends |
| Intelligent Scheduling | Powered by AI |
| Reminder to check in and out | Matches worker preferences |
| Team reviews | Review and approve time an entire team at once |
Zoho People is a cloud-based HR software that was developed to nurture employees. It helps the workforce by adapting to changes swiftly, and makes HR management agile and effective. 
The ESS portal simplifies all HR operations, retains talent, and builds a high-performing workforce while simultaneously building a great employee experience.
Features of best ESS portal
| | |
| --- | --- |
| Automates Routine | Automates taxing tasks |
| Seamless self service | Customizable HR workflows. |
| Enables remote workforce | Collaboration capabilities |
| Check-in/out from anywhere | Allows mobile workforce |
| Enhances team productivity | Generates precise reports |
| Easy employee development | Rich Insights |
| Generate purpose driven courses | Delivers the right courses |
BambooHR offers a single HRIS platform with all employee and human resources related data that tracks and manages a huge number of human resources activities.
The workforce has access to a self service portal to view and update their information, raise requests or tickets, have access to employee documents, to manage their training, and much more. 
BambooHR also provides a diverse range of custom HR reports with the ability to filter, group, and sort any data in its system.
Features of top ESS portal
| | |
| --- | --- |
| Single source data | Easy and quick payroll |
| Superior customer service | Comprehensive payroll reporting |
| Easy punch-in/out | Full-service tax filing |
| Employees can edit their hours | Track time on specific projects or tasks |
| Email notifications for birthdays, upcoming reviews, etc. | Access permissions to managers, admins, and employees. |
| Measures employee performance | Gauges overall satisfaction |
Only available on request.
The Oracle HCM Cloud is a comprehensive HRMS solution that helps companies not just manage their core HR tasks, but also manage strategic tasks throughout the organization. It delivers an end-to-end modern interface that includes all functions of the employee lifecycle. 
There are several modules that are grouped into four categories: Human Resources, Talent Management, Workforce Management, and Payroll. Companies have a choice of purchasing all modules for a comprehensive solution or individual modules as stand-alone products.
Features of best ESS Portal
| | |
| --- | --- |
| Position Management | Workforce directory |
| Flexible benefits programs | Predictive Analytics |
| Help Desk | AI-enabled knowledge base |
| Provides valuable insights | Automates performance process |
| Maintain a development plan | Increase productivity through collaboration |
| Supports payroll processing of multiple countries | Workforce Management |
GreytHR ESS portal is one of the top ESS portals that automates HR processes, empowers self service among employees, and boosts employee engagement. GreytHR portal enables greater transparency, an improved amount of communication and provides access anytime, anywhere to employees as well as employers.
Features of top ESS portal
| | |
| --- | --- |
| Fast and accurate payroll processing | Professional statutory payroll reports |
| Automatic loan deductions | Access and print official documents |
| View, like, and comment on real-time company updates | Apply for and approve or reject leaves/ restricted holidays, etc. |
| View team information | Download payslips |
InStaff is an employee self service portal and an online pay stub delivery tool for SMBs that can integrate and synchronize the employee data with the existing payroll and ERP systems of an organization.
The cloud-based ESS aims to reduce the physical and environmental costs related to printing and delivering pay stubs to employees.
Features of best ESS portal
| | |
| --- | --- |
| Recovers time spent delivering pay stubs | Save money on ink and paper |
| Lower administrative burden | Repository for all commonly used files |
| Provides a central location for company announcements | Customizable time tracking |
| Gives employees a private file store | Managers can upload files |
| Download payslips | InStaff integrates with various Payroll and ERP systems |
So summing it all up, above were the top 8 ESS Portals that help every organization and its employees become more productive and independent.
By delegating responsibilities to the employees, they'll also be accountable for their actions. This gives them a sense of ownership which in turn boosts their skills and efficiency.
Top ESS portal like Zimyo HRMS are providing the #1 employee experience to workforce all over the globe. Their functions have enabled the customers to be self-reliant.