The automotive industry keeps evolving throughout the year. This change brings innovation as one of the most important factors to consider. In this evolution, AI can be a trend-setter to transform the entire automotive industry. The entire blog helps you to deep dive into the journey of digital HR in the transformation of recruitment, training, employee retention as well and employee engagement.  
The integration of artificial intelligence and machine learning into HR practices can reap better and more efficient results. AI in HR Tech stimulates various tasks such as data analysis, resume parsing, workforce planning, performance management etc. This integration helps to make better and well-informed decisions. Automotive industries in the modern era must create a better understanding of how to make the best return from their investments in AI-powered HR technology. The latest study has been published by Forbes– Global Diversity and Inclusion: Fostering Innovation through a diverse workforce. This study states that diversity and innovation are two important factors that are necessary for the growth of an organization. The automotive industry must understand how to empower employees, how to make them feel included, foster innovation etc. This change is the need of the hour. HRs must play a crucial role in the transition of their organizations from choice-centric to data-driven decision-making. To stay competitive it's necessary to make the change happen.
Why is AI-powered HR important in the automotive industry?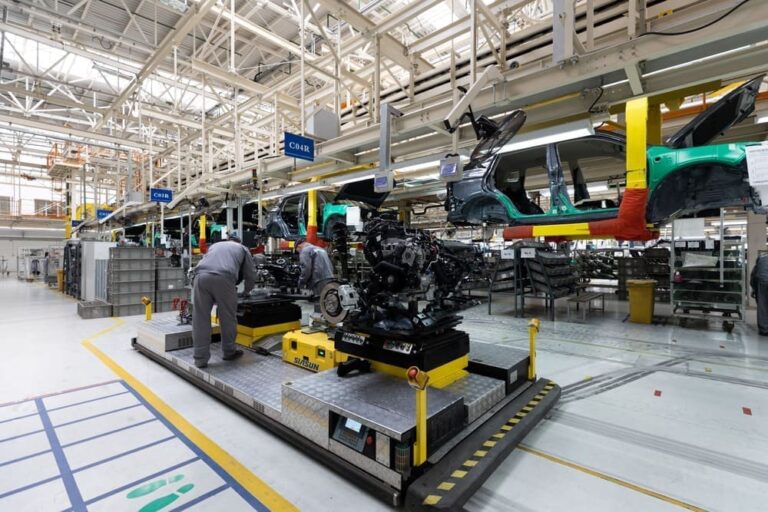 In the automotive industry, AI-powered HR Tech is important. There are certain challenges that our automotive industry faces. To make sure that these challenges are overcome, it is necessary to adopt AI-powered HR. Let's look at a few reasons that highlight the need for HR:
1. Cost Analysis-  Major automotive companies face several issues in the cost analysis of their manufacturing and other processes. To get a better understanding of the cost structure HRMS plays a key role. Payroll in the automotive industry helps to calculate the total monthly expenses of the organization in the form of salaries, payments etc. It helps to make crucial decisions based on data-driven insights. 
2. Fostering a positive work culture- The work culture in the automotive industry can be challenging because of various uncertainties that arise. Having AI-powered HR in the game will help to promote a positive work culture for all employees in a positive environment. It also promotes better employee engagement and team spirit among the employees.
3. Performance Management-   Performance management is necessary for every sector whether- manufacturing, automotive, It tech etc. The performance of employees in the organization together makes the overall performance of an organization. In the automotive industry, it is difficult to keep track of the performance of employees in the organization. Performance Management tool helps to track down the performance of employees in the organization and make informed decisions regarding the same. If any employee is performing poorly, training sessions should be conducted for the same and if an employee is performing up to the mark, appraisals must be conducted.
4. Resolving ambiguities- The automotive industry faces various uncertainties. The uncertainties can be the next shipment of cars to the customer, various parts to be assembled, keeping up-to-date records of inventory, maintaining cost structure etc. HRMS can act as a game-changer to eliminate these kinds of uncertainties. 
Responsibilities of an HR in the Auto Industry
Let's understand the responsibilities or various roles played by an AI-powered HR in any automotive industry. Here are certain key pointers highlighting the role of an HR in any organization of the automotive industry:
1. Hiring and Recruitment
Recruitment is the most common and important process in any organization. It is necessary to hire the right candidates for specific job roles. But in the automotive industry, recruitment is slightly different. Here people who are mostly hired work based on commission. Recruiting and hiring candidates for the automotive industry requires a different skill set as they have to understand the environment of the automotive industry. Here, HRMS can help HR professionals in the recruitment of candidates for specific job roles. 
2. Employee involvement and engagement
Maintaining employee involvement and employee engagement in any organization is quite difficult. It is even more difficult in the automotive industry. However, HR must maintain team spirit and employee engagement. Maintaining a social balance at the workplace is also necessary for an employee. AI-poweredHRMS solutions offer various employee engagement tools such as Mood-o-meter, employee feedback, employee surveys etc which ensures employee engagement in every industry.
3. Branding of the employer
An HR professional plays a crucial role in maintaining the brand image of the employer as well as the company. Even in the automotive industry, it is necessary to maintain the brand image as the sales of a particular brand depends on the brand image in the eyes of the customer of a particular brand. The HR must create trust among people of their brand. By streamlining the HR tasks an HR can focus on branding their company as well as other strategic tasks.
4. Communicating with their parent brand
In the automotive industry, HR professionals must communicate with their parent brand regularly to stay updated and informed with new orders, new models flourishing in the industry etc. HR acts as a face when they are communicating with their brand. In the automotive industry, there is a first-mover advantage, the earlier you are there are more chances of winning.
How can Zimyo simplify your HR Operations?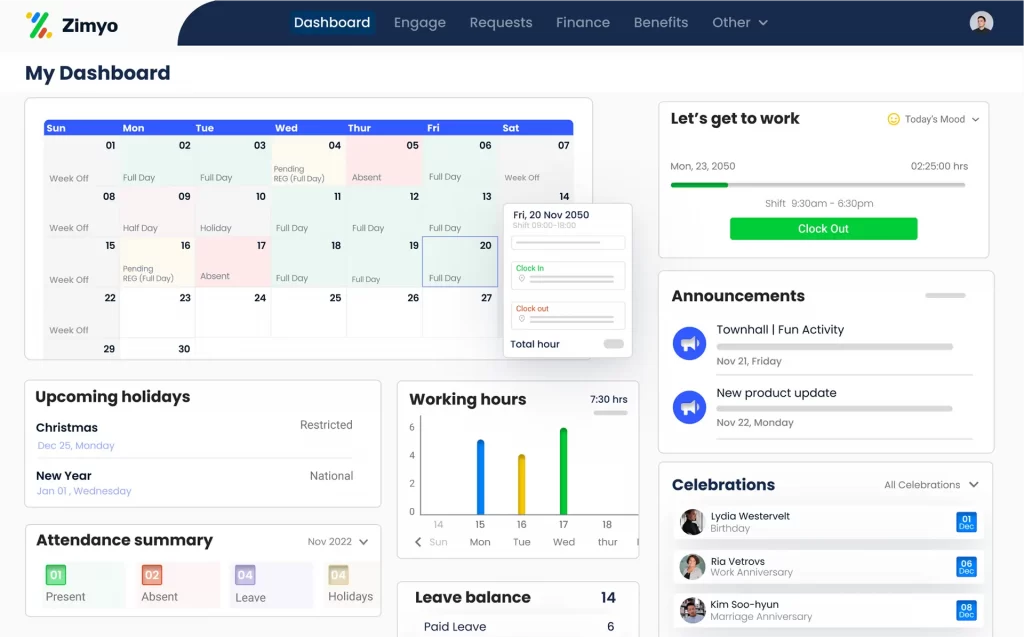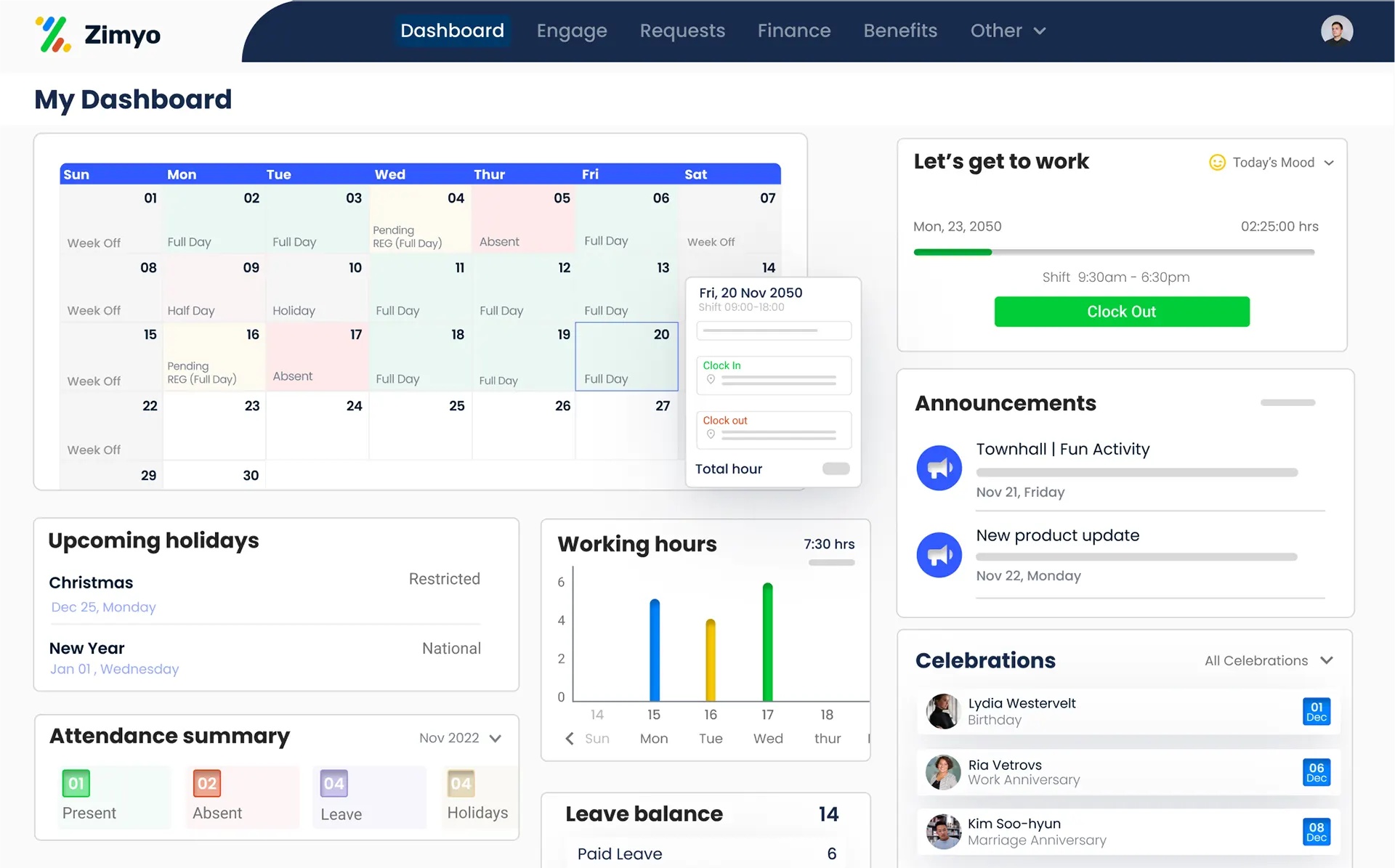 Zimyo is a leading HRMS and Payroll provider that has captured the market with its extraordinary suite of services. Known for providing the number one employee experience, Zimyo is a one-stop solution for all your HR needs.
From managing a disengaged workforce, resolving payroll issues, managing HR activities, to measuring employees' performance, and offering additional employee benefits. Zimyo has covered every essential employee management metric with its 40+ modules catered for the automotive industry. 
The four core modules that Zimyo offers are
1. Core HR- This module helps in time and attendance management, asset management, document management, timesheet management etc. The Employee Self-Service portal helps employees to manage their time and attendance with a few clicks. For the automotive industry, this module is a great boon to streamline and automate the HR processes.
2. Payroll- This module helps to run payroll or disburse the salary of employees in 5 simple clicks. Zimyo Payroll is compliant with GDPR and HIPAA compliances. This multi-currency payroll helps organizations to disburse the salary of employees in any currency and country.
3. Performance Management-  For any organization, the performance of employees is necessary. Especially in the automotive industry, it's necessary to measure the performance of employees. Zimyo Performance Management helps to easily measure and manage the performance of employees using OKRs, KRAs and KPIs.
4. Recruitment- Zimyo Recruit helps businesses of all sizes to recruit candidates. Zimyo Recruitment software streamlines every step of the hiring process and makes it faster and more efficient. From finding the right candidates for relevant positions to taking the candidates toward onboarding. Zimyo recruitment software allows recruiters to hire the right people without any difficulties.
FAQs (Frequently Asked Questions)
Within the automotive industry, human resources departments are tasked with identifying, recruiting and developing talent that ranges from cashiers to mechanics to managers and senior leaders.
A lot of evolution has been seen in the automobile industry. With AI-powered HR Tech the manual HR tasks has been automated.
With various advanced tools such as Pulse surveys, Mood-o-meter, employee feedback the employee engagement can be promoted in automotive industry.