SaaS stands for Software as a Service. It is a new concept in the world of software delivery. Generally, it is a subscription-based model of software with an application located on external servers. Generally, organizations use dedicated and hosted platforms in order to provide SaaS services. According to a report by The Hindu Business Line, the market size of the Indian SaaS Market would grow from $ 13 billion in 20222 to $ 35 billion by 2025.
Factors responsible for the growth of SaaS
Here are certain factors that contribute to the rise of SaaS in the industry:
1. Mobile-friendly approach- With the substantial increase in the use case of smartphones in India SaaS providers are shifting their focus to a mobile-friendly approach to cover a large part of individuals in the industry. With a major focus on developing applications that are suitable for mobile and accessible from anywhere in the world, there is a strategic shift. Smartphone users jump the benchmark of 1 crore in 2023.
2. Artificial Intelligence- The providers of SaaS are leveraging the use of AI to improve functionalities such as ease of use, data analytics, accuracy etc. 
3. Cloud-based database- Cloud-based data computing has become robust nowadays with some of the major cloud service providers such as Google Cloud, AWS and Microsoft Azure investing heavy amounts in cloud computing.
4. Integration with platforms- Their providers are increasing their integrations with a variety of platforms and applications which make it easier for users to connect and share the data across platforms.
5. Data security for users- Nowadays security has become an important concern and no one wants to compromise on the security end. Data breach is a most common issue these days. SaaS providers make sure that they provide leading security features such as encryption, authentication and control of access. 
6. User base shift- There is an early adoption of software applications to make the business processes smooth and convenient. Organizations are making a gradual shift from traditional to modern cloud-based SaaS solutions. The model is not only secure, easy to use, scalable but also user-friendly.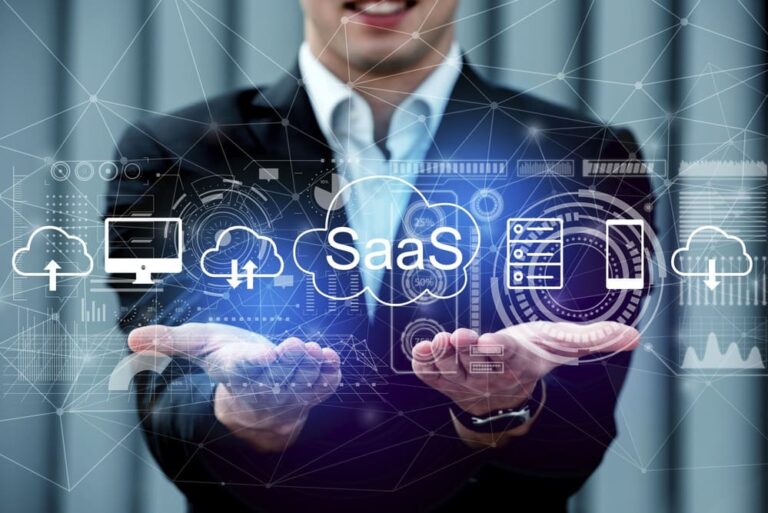 Here are some of the top SaaS Industry Trends:
Micro SaaS are aligned towards specific industries, specific users or specific regions too. The model of Micro-SaaS was established a few years back as the whole SaaS Market was dominated by only a few big names. It will be difficult for small players to compete with big and recognized players but they will build plugins and add-ons for large players. 
They generally offer a single product or service which is specific to a targeted audience or market. Micro SaaS companies can be established with minimal resources and investment in a short span of time. They are more agile and responsive to market change as they have to make limited changes.
With more than 90% of smartphone users around the world nowadays These companies are making a gradual shift towards Mobile Saas. It is the primary interface for everyone. 
Its application and easy-to-access data result in the demand for Mobile Saas. The data can be shared through Mobile Saas within a few clicks, no matter where the employee is located. 
To bring SaaS to mobile, providers have to face some challenges or complexities to meet some core requirements. 
One of the major trends in 2023 was Vertical SaaS. While horizontal SaaS focuses on clients across any industry, sector, location or user type, Vertical SaaS is completely different and customizable as per the needs and requirements of clients.
It is a cost-effective and industry-specific option as it allows refinement as per the requirements made.
The major benefit of Vertical SaaS is the fact that it provides smaller businesses with the necessary features to make their work more efficient and worthwhile.
4. Data as a Service (DAAS)
Nowadays, most of the organizations are using data to make crucial and most important decisions. The global pandemic of COVID-19 has led to a gradual shift towards data-driven decision-making rather than decisions based on choice. But data safety and security has become an important question. This is where data as a service came into the limelight as one of the top SaaS trends.
As the market becomes more competitive this year, DAAS tools and technology will help to develop data safe and secure for organizations.
There are few big players such as Microsoft, IBM, Google etc in this game but we expect various small players to grow exponentially well.
There is a dynamic shift seen in the market nowadays and companies are struggling to maintain their level of profitability. There is immense competition between various industries in this field. So it becomes necessary for organizations to maintain their profitability. 
Revops also known as revenue-operation tools is the next best evolution of sales forecasting and marketing. These platforms offer a holistic approach to businesses for marketing, sales and customer success.
As SaaS in the industry focuses on customer acquisition, many service providers focus on existing customer retention rather than new customer acquisition. Day by day Software as a service has been shifting towards PaaS (Platform as a service).
The PaaS revolution will help businesses and organizations to help startups and ventures scale at jiffy. A recent growth has been reported in PaaS users nowadays. 
One of the biggest and outgrowing opportunities in SaaS trends is AI and its different language modules. The introduction of the Chat GPT model in SaaS has widened the scope and applications.
The overall market of AI is expected to grow year by year by more than 35%. In SaaS, AI has limitless and out-of-the-box opportunities for SaaS companies. AI is an emerging game changer in every industry nowadays.
In the HR industry, AI plays a significant role in recruitment, performance management, employee engagement, workforce planning etc.
In order to improve every aspect of operations, businesses nowadays are making a gradual shift from choice-based decision-making to data-driven decision-making. By the end of 2030, the market of BI-powered SaaS is expected to hit $35 billion.
Using cloud-based tools organizations can access their data in one go. The trend is not just limited to the Bi-Powered SaaS but the overall industry.
What is the future of SaaS?
Everyone in the industry has a question- What is the future of SaaS? Let's find an answer to this interesting and important question. In a competitive market, businesses are looking for automation, flexibility and adaptability in the competitive market. SaaS is the present and future for most of the industries in India. These trends are growing at a substantial rate as they have a major contribution to the growth of businesses around the world. As more and more businesses make use of cloud-based services, the demand for its applications will expand across all industries. The SaaS industry is growing with each passing day in India. By 2030, this industry will be a trillion-dollar industry and according to a report by McKinsey India would have a 6% share in this boom.
FAQs (Frequently Asked Questions)