Employee engagement plays an important role in the success of any organization. When employees are engaged and motivated, they are likely to perform better. To promote the best working culture and employee engagement, business houses are adopting HR Software. These software not only improves employee engagement but also improves work efficiency.
Key methods in which HR softwares can increase employee engagement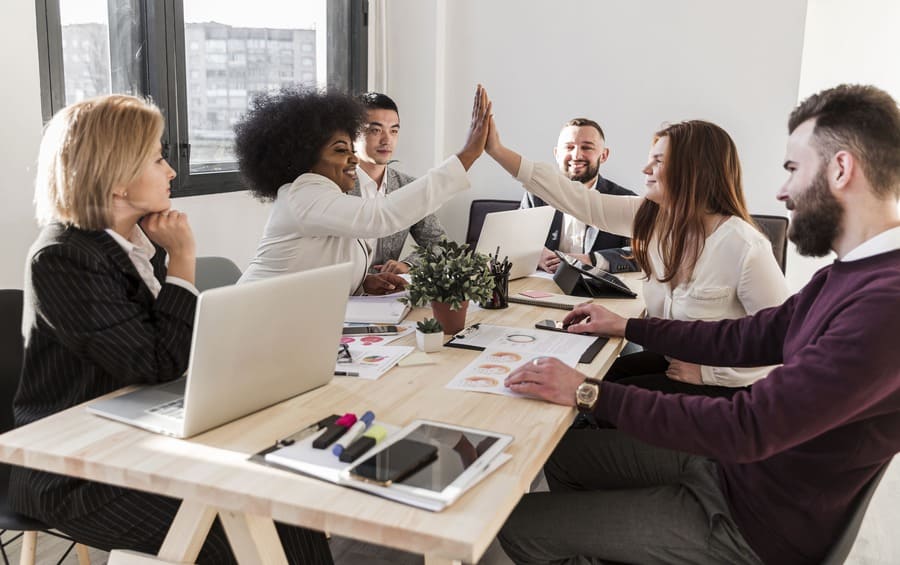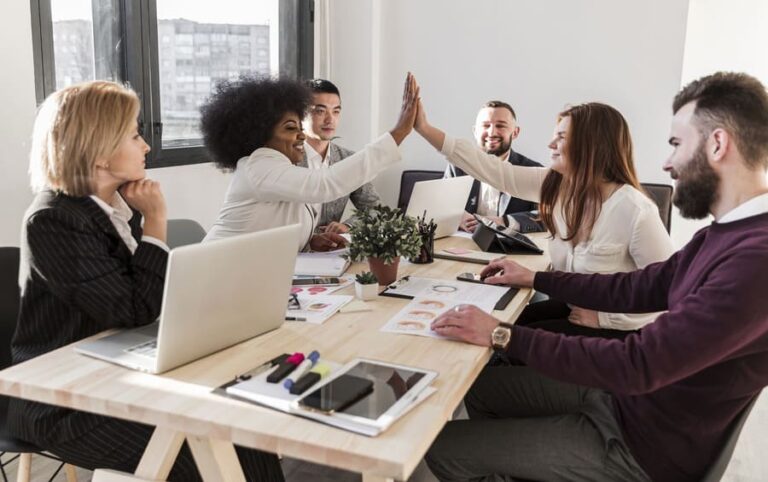 1. Smooth employee onboarding and training process
Employee Onboarding and Training is an important aspect of any organization. HR Software ensures a smooth onboarding process, ensuring that new employees have smooth onboarding and a good process from the time when they join the organization. This software allows the HR team to make the process streamlined and centralized, right from onboarding to offboarding. It also eliminates manual paperwork and burden on HR.
Further, HR software helps to track the performance of every single employee. By identifying the skills of each employee, HR can customize the training requirements according to their needs.
By ensuring a smooth onboarding process, organizations can make sure that new employees feel comfortable and welcomed in the organization. This efficient process ensures employee engagement, productivity, and long-term growth.
2. Performance management and timely feedback
It is important to analyze the performance of employees in the organization at regular intervals. 
Performance management software plays a vital role in facilitating these processes. With the help of performance management software, managers can easily track performance and provide timely feedback. This builds a sense of purpose in the work of employees.
Regular performance feedback gives a stage for conversations between employees and management. This feedback provides a way to discuss challenges, achievements, and solutions to desired problems. It gives a platform for the achievement of organizational and individual goals. 
Performance Management Software provides insights for 360-degree feedback and a culture of appreciation. Regular feedback not only enhances individual performance but also contributes to the success of an organization.
Employee self-service software is a valuable and convenient function for any organization by reducing the work of HR. Employees can update their documents on the software themselves. It promotes transparency in the organization. 
Employees can also make necessary changes in the data when required, reducing the burden of management. Moreover, it creates a sense of ownership in work life. It allows the HR team to focus on more strategic and productive tasks.
4. Collaboration and communication tools
Collaboration and Communication tools are important aspects of HR software. These tools are also known as employee engagement software and they act as a platform for employees to engage and collaborate with others in the organization. 
Instant messaging allows real-time conversations with employees, thereby ensuring efficient communication. This ensures a switch from a hierarchical structure to real-time solutions. When employees can easily connect and collaborate, it fulfills social as well as organizational needs.
Employee Engagement done within few taps!
Zimyo's outperforming Employee Engagement Software is proven to reduce absenteeism.
What are the Benefits of using HR software for employee engagement?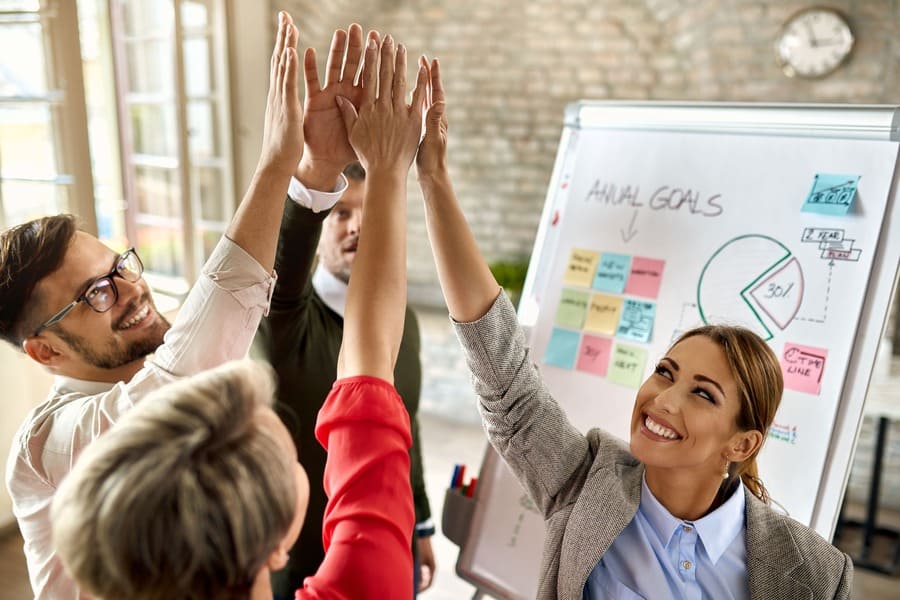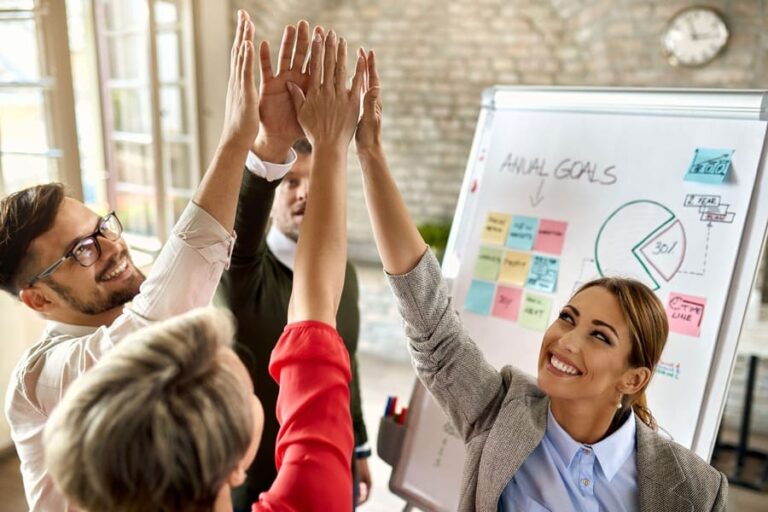 1. Increase efficiency and employee productivity
HR Software helps to reduce employee as well as management burden, which ultimately results in improved productivity and efficiency across the organization.
2. Enhanced employee experience
HR Software creates a seamless experience for employees by offering a self-service portal. It reduces employee frustration, ultimately resulting in satisfaction.
HR Software provides valuable and accurate data, which helps management to make correct decisions to optimize engagement continuously. 
The tribe is a room for conversation between employees. In tribe, employees can share important organizational updates, files, and required information with other employees. It offers hassle-free communication among employees. 
2. Employee recognition platform
The employee recognition platform offers a roadmap to recognize employees for their seamless contribution to the organization. No single effort of any employee should be unrecognized in the organization. Employees work hard to achieve out-of-box. 
Mood-o-meter shows the mood of an employee on a daily basis. A good mood helps to work tirelessly, while a bad mood affects the employee's performance as well as their personal health. Regular feedback helps organizations to get an insight into how an employee feels.
Organizations are required to communicate important information with employees at a point in time. They make use of emails to communicate with employees. But most of the time, these emails remain unseen by employees, which results in clashes. 
To make these announcements, they can make use of the announcement section to communicate with employees in just a few taps.
The organization needs employee feedback at various points. Under Engage section survey option is provided to conduct various surveys in organizations. It contains ready-made templates that save you from unnecessary hassles. Using this feature, an organization can create a variety of surveys ranging from individual surveys to group surveys.
The Break Room provides a free space to employees so that they can relax and indulge in "water cooler conversations." They can share jokes and memes in the break room to get a sigh of relief from their tedious jobs, as regular work can make them dull and negatively affect their performance.
Improve Employee Engagement and Efficiency!
Proven and trusted by leading industry experts in improving employee engagement .
The basic question is, why should we choose Zimyo? There are a number of reasons to choose Zimyo. Some of the reasons are:
Zimyo's interface helps the management to get feedback and develop the organization and provides insights into how an employee feels.
2. Makes communications easy
Anything and everything can be shared with employees with just a few taps. Employees can also communicate among themselves, thereby streamlining the communication process.
3. Decreases absenteeism and burnout
It is proven and trusted by industry experts that employee engagement results in lower absenteeism and employee burnout. Employee engagement plays a vital role in the organization.
4. Builds a better work ecosystem
Timely Recognition of employees for their efforts is necessary to achieve organizational results. Employee recognition platform allows recognition of the efforts of employees in the organization.

HR Software offers numerous benefits and features that can improve employee engagement. By streamlining the whole process and facilitating communication between employees, HR Software improves productivity and overall employee performance. Real-life examples show the actual and measurable benefits that HR software provides. 
At the time of implementation of HR software, firms should assess their needs and choose the right solution and continuously monitor and adapt.
Zimyo's employee engagement software provides all the features that are necessary for the organization at an affordable cost depending upon the size of the organization. It helps organizations to achieve timely results by focusing on other productive tasks. It also boosts employee productivity and lowers the absenteeism rate in the organization.
Engage your employees meaningfully!
Proven to bring results in short span of time.