The impact of technology on Human Resource Management has been enormous, to say the least, mostly helping improve systems and experiences. HR remains to be one of the few aspects of businesses that have struggled to embrace technology out of fear that it would remove the human element. But with time, human resource professionals are actually starting to see the opposite. 
With more time to focus on human interactions by removing repetitive administrative tasks, HR software has helped in all aspects of HR functions, including onboarding and recruitment.
Reasons Why HR Managers Should Start Using HR Software
Human resource management and digital innovation go hand in hand if companies want to remain relevant in this fast-evolving business world. With that, it only makes sense that companies should start adopting more HRM software in their operations. Here are some reasons why we believe that to be absolutely true.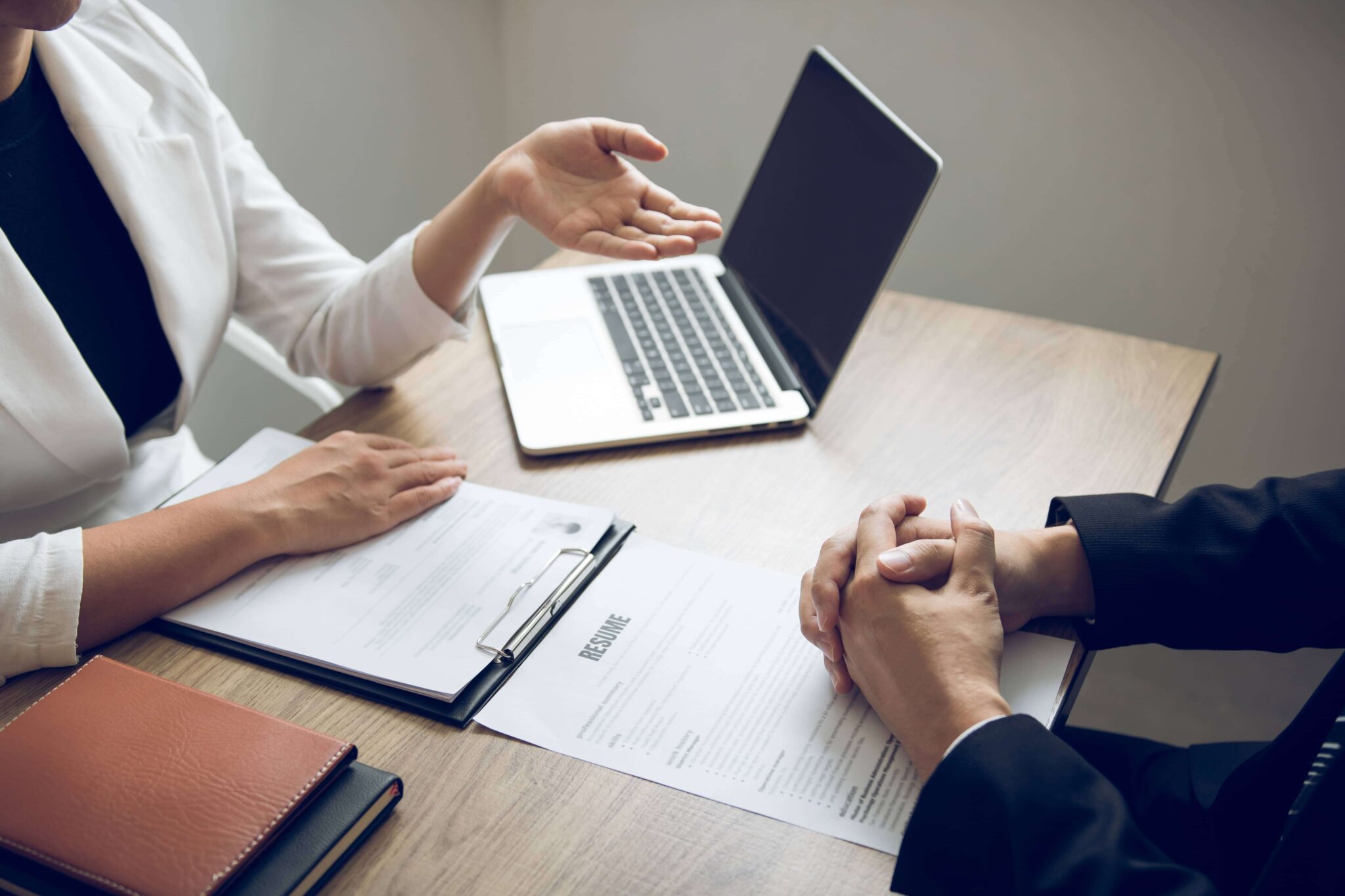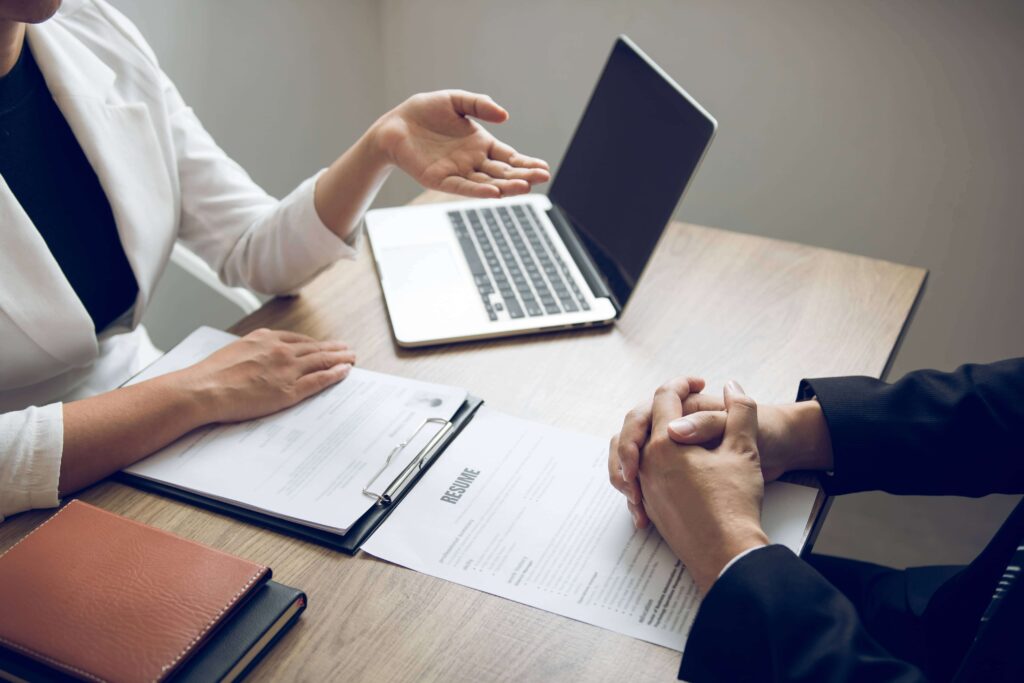 ➡️ It's The Future Of Work
The role of technology in human resource management will play an important role in the future. In fact, we're starting to get glimpses of that as a large number of companies have started using digital tools to automate processes like payroll management, onboarding, policy reinforcement, and so on.
In the next ten to twenty years, it's hard to imagine how an HR department can stay competitive and non-tech-based at the same time. So the best time to jump on this bandwagon is now.
➡️ It Helps You Become More Optimized
93% of employees say they would love to continue working for a company that empathizes with them. Unfortunately, HR managers can get so caught up with the administrative side of human resources that they miss out on the more important roles like meeting with staff to get an evaluation, resolve conflicts, and assess worker happiness.
With HR solutions in place, human resource managers can spend less time on repetitive tasks and more time to meet with personnel and help them feel heard.
➡️ It Leaves Less Room For Errors
Things like payroll and expense management have to be extremely precise. Human error can play a factor in this part of HR, but what HRM solutions do is remove the human aspect on things like payroll computation, prorating salaries, setting appointments, and so on. With that, there is less error and more precision in HR functions. 
Applications of HR Software in Onboarding And Recruitment
To build an appreciation for HR software, it's important to explain how it can help managers fulfill their HR responsibilities. In recruitment and onboarding alone, there are already so many case scenarios where digital HR tools can help. Here are some applications of HR software in the onboarding and recruitment process.
➡️ Talent Discovery And Filtering
Going through dozens of resumes daily can be an arduous process. Or the opposite could also be true, where HR managers struggle to get resumes on their tables and fill out company vacancies.
Talent acquisition is the first step to having a robust human resource management structure in place. With HR tools, managers can get their hands on more applications as they help optimize the application process. 
When resumes come flying in, some tools can even help with the filtering process, using artificial intelligence to determine whether an applicant is qualified for the job or not based on the contents of the resume. You can even teach a bot to process applications based on queries like "does it matter where you go to college?" or "what kind of experience has the applicant had in the past?"
➡️ Application Tracking
When working on improving work engagement for virtual teams, one needs to realize that employee happiness doesn't begin on their first day on the job. It starts with the employee's application process. Let's say an employee had to wait one month before hearing back on a job application. It's likely that this employee would have less satisfaction at the beginning. 
Using application tracking systems, HR departments can better funnel people through an application process and lessen wait times on applications. It also ensures that no good candidates fall through the cracks.
➡️ Staff Orientation
53% of HR professionals say that improving the onboarding experience helps with employee retention. Orientation day can play a big factor in that experience too. The quality of a company's onboarding process also determines the amount of clarity or confusion new recruits will experience. 
When using HR software, companies can automate the onboarding process and develop a seamless and paperless experience for new staff. The department or manager can then proceed with providing customized offer letters and set follow-ups and catch-ups in the future through calendar integrations. 
➡️ Payroll Onboarding
Another staple aspect of effective human resource management is a good payroll management system. This aspect of the business has experienced much advance on the technological side, further improving the way companies compensate their staff. But digital solutions don't only improve payroll management. It also improves payroll onboarding. 
On occasions, new staff might have some level of delay on their first few paychecks because payroll onboarding happened poorly. By automating the process of getting employee information like banking details and integrating it into the company's financial systems with ease, human resource departments can make sure this happens less or never at all in their companies.
➡️ Policy Enforcement And Recalibration
The technology used in human resource management can improve the way company policies are delivered and enforced. The solution could be as simple as having a digital cloud-based dashboard to check employee policies in one place. Not many employees have access to company work manuals, but putting them on an intranet for internal access use can make that happen. Information is key to good policy enforcement.
➡️ Team And Organization Introduction
Introducing new hires to a team, especially virtual ones, is an important aspect of properly inducting new hires into a company. With an HR solution, you can have one dashboard and access point to directories and organizational charts that will help new recruits understand what the people aspect of a company looks like and actually put faces to the people they will work with.
It will also give them access to their contact information, making it easy for them to know who to reach out to if they need to collaborate with other staff.
➡️ Benefits Management
Employee benefits management helps new staff understand what kind of benefits they qualify for and when they'll be able to get them. It's also an important aspect down the line as part of appraisal methods within HRM.
Benefits are great ways to motivate staff and keep them happy in the workplace. But more than simply giving them, there needs to be proper information dissemination too. Some HR tools also give access to a directory of insurance companies and other institutions that can provide these benefits for a company.
Artificial Intelligence And Digital Solutions In HR For The Many Years To Come
Looking at how technology has changed Human Resource Management, it's hard to miss what good has come out of the digital revolution. Up to 40% of companies now use some form of artificial intelligence in HR processes. This adoption has everything to do with the fact that HR managers and companies as a whole are starting to see the value in digital HR solutions. 
So if you haven't started using HR tools in recruitment, onboarding, or any aspect of human resource management, the best time to start is now!
---
Also Read: Employee Performance Management In Manufacturing Industry