As more and more organizations are looking for ways to improve their business operations with smart goal-setting, the OKR framework is gaining popularity. The OKR goal-management method has helped many leading organizations drive results and succeed. However, it is not something you can master in a day. Since every organization is different from the others, their requirement for the OKR framework also varies.
While there are large chunks of information available on the Internet about OKR's meaning and definition, many organizations struggle to use them effectively. If you want to learn about the OKR framework in detail, reading a comprehensive book on OKR can be an effective way.
In this article, we have curated a list of top OKRs books written by renowned authors. You can understand the philosophy behind OKRs and how to implement OKRs in your organization by reading these books.
List of OKR Books
1. The Beginner's Guide to OKR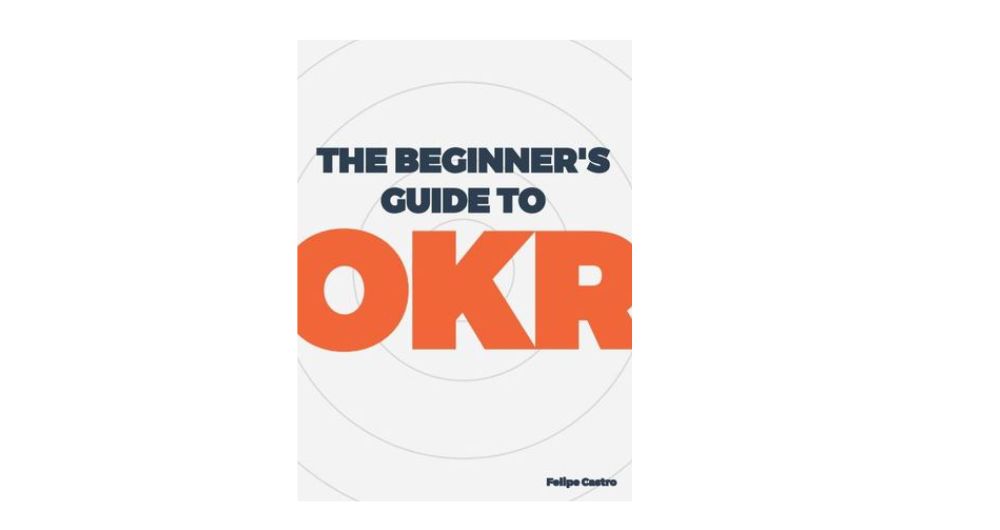 As the name suggests, the book "Beginner's Guide to OKR" explains the OKR methodology for beginners. This book is written by "Felipe Castro." It is one of the best resources for someone looking to understand how the OKR framework helps build high-performing teams.
This book consists of only 50 pages making it a light read. So, anyone can finish this in one sitting to understand how the OKR framework works for organizations. By reading the book, you can gain perspective on how global organizations such as Google, Twitter, Adobe, and LinkedIn leverage OKR to set goals and manage employee's productivity. The book consists of the following sections:
What is OKR?
What are the benefits of using OKR?
Strategic vs. Tactical OKRs: Nested Cadences
OKRs do not Cascade
Success criteria and types of Key Results
How ambitious should your OKRs be?
Creating Alignment
Tracking Results with the Weekly Check-in
A Typical OKR Cycle
Why you should separate OKR and compensation
Common OKR mistakes

2. Measure What Matters: How Google, Bono, and the Gates Foundation Rock the World with OKRs by John Doer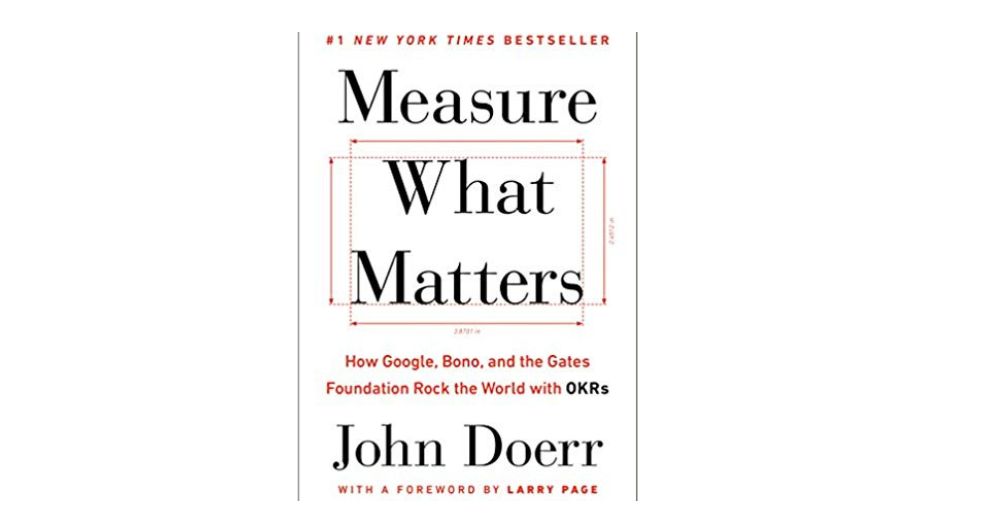 This is another masterpiece book on OKR written by one of the most influential preachers of OKR- John Doer. John himself learned about the OKR method from the founder of OKR, Andy Grove. He introduced the idea of OKR to the founders of Google. After applying the OKR principles, the company witnessed unprecedented growth.
The book offers insight into some interesting topics, such as how OKR methodology was developed, the mistakes people usually make while goal setting, and the importance of monitoring your goals. This book is broadly divided into two parts:
Part 1. OKRs in action. Google, meet OKRs
Part 2. The new world of work. Continuous performance management: OKRs and CFRs
In the first part, Doer gives an overview of the origin of OKR. He also demonstrates its benefits with a series of real-life examples ( such as Intel and Google).
The second half of the book gives an outlook on where the world of work is ahead in the future. Here he introduces the idea of CFA (Conversations, Feedback, Recognition). John Doer explains how OKR can be combined with feedback and recognition to manage the performance of the employees. To emphasize his viewpoint, he also explains how performance management replaces other methods, such as annual targets, with the example of other successful companies like Adobe.
3. Radical Focus: Achieving Your Most Important Goals with Objectives and Key Results by Christina R Wodtke and Marty Cagan
The Radical Focus is an OKR goal-setting book that talks about goal-setting challenges. In this book, the author explains how to implement OKR through a fictional story of people struggling to run a tea startup.
The book highlights that the major reason for the failure of goal management is that most people fail to prioritize the goals and make plans on how to achieve those goals. In the next half section of the book, Wodtke also provides some practical insights into applying Objectives and Key Results (OKR) to your organization.

4. High Output Management by Andy Grove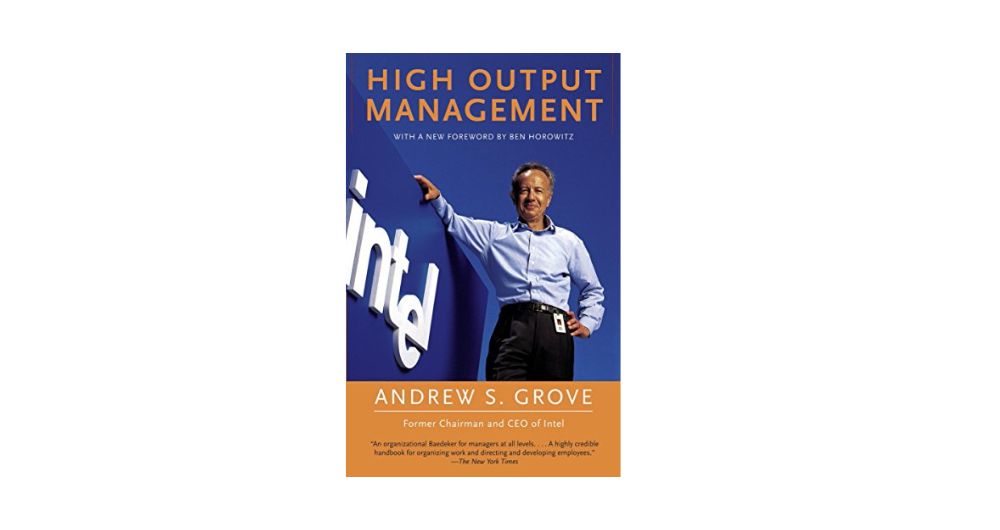 The High Output Management is a best-selling book that is a must-have on every CEO's bookshelf. It is written by Andrew Grove, former CEO of Intel, who is also popular for introducing the OKR framework at Intel. The book was initially published in 1983, but its principles still apply in today's business world.
In this book, Andy shares his personal learning on leadership and building organizations. This book offers many useful insights that managers can use in their organizations to enhance productivity. Andrew shares his personal experiences as a successful Intel manager in a simple way. If you want to learn how management works at large enterprises like Intel and how to OKR help CEO in goal management, this is a perfect pick. 
5. Objectives and Key Results: Driving Focus, Alignment, and Engagement with OKRs by Paul Niven and Ben Lamorte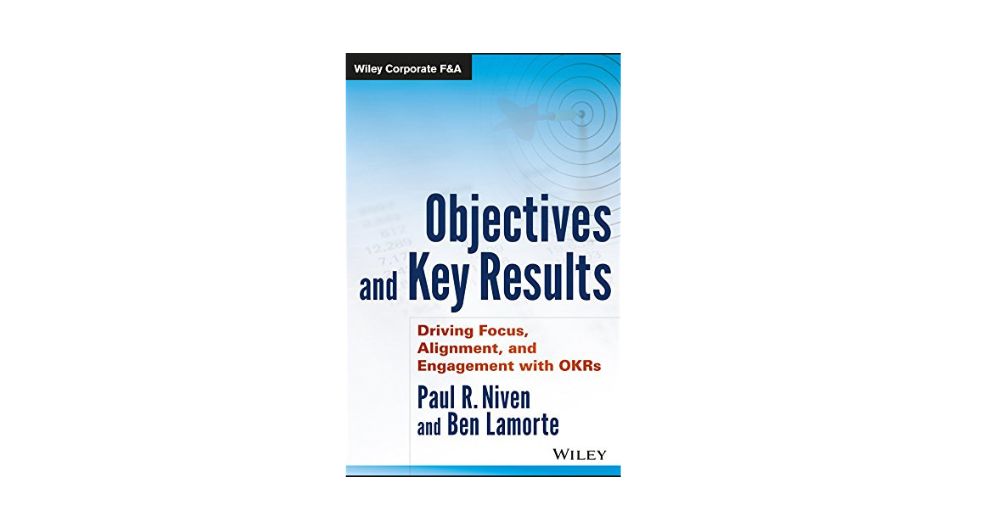 This is another masterpiece book on applications and implementation of the OKR framework. This book covers everything from the history of OKR to real-world case studies of how organizations leverage the OKR framework.
Written by two leading OKR consultants and researchers- Paul R. Niven and Ben Lamorte, the book is a great resource for anyone looking to familiarize themself with OKR methodology and implement it in business operations. Furthermore, the book also explains how OKRs came into existence and how global enterprises use them in their daily operations to build high-performing teams.
The book is divided into 7 chapters given below:
Chapter 1: Introduction to OKRs
Chapter 2: Preparing for Your OKRs Journey
Chapter 3: Creating Effective OKRs
Chapter 4: Connecting OKRs to Drive Alignment
Chapter 5: Managing with OKRs
Chapter 6: Making OKRs Sustainable
Chapter 7: Case Studies in OKRs Use
6. How to Measure Anything by Douglas W. Hubbard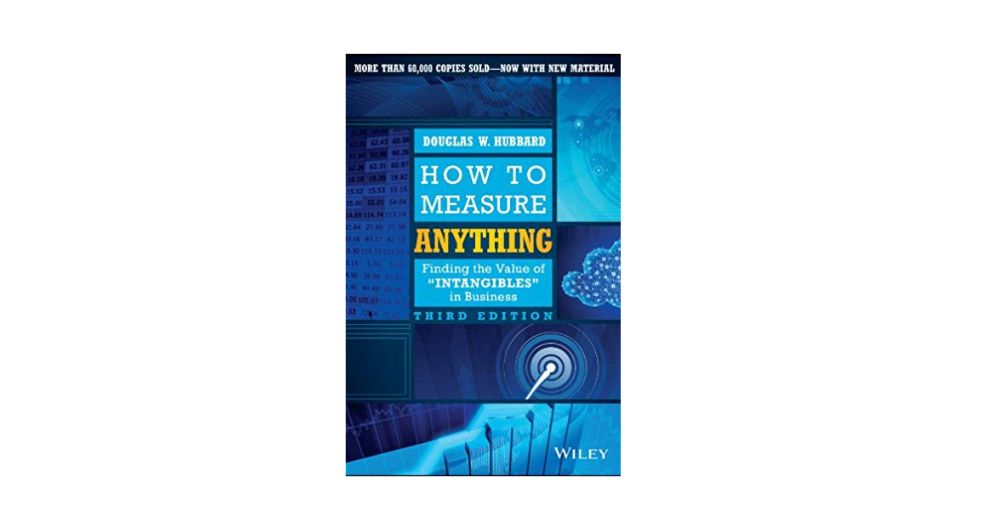 The next book on our list is How to Measure Anything by Douglas W. Hubbard. Hubbard claims in the book that even non-measurable information can become measurable. By measurement, the author means any number or quantifiable figure that reduces risk and increases profitability. The book highlights a step-by-step plan on how to identify the problem, define what's most critical for business, measure the key areas, and work on those areas to improve the functions.
Douglas W. Hubbard has divided the book into 4 sections:
Measurement: The Solution Exists
Before You Measure
Measurement Methods
Beyond the Basic
7. Start Less, Finish More: Building Strategic Agility with Objectives and Key Results by Dan Montgomery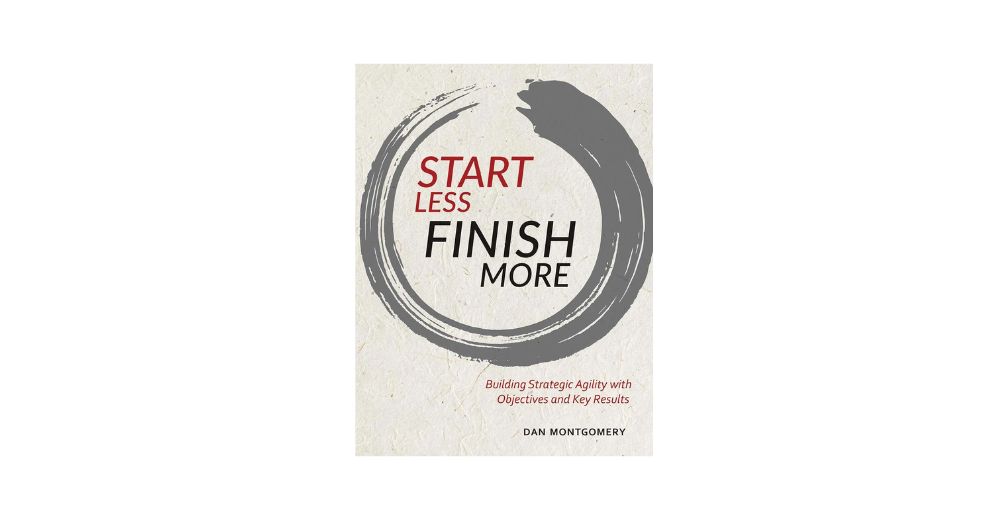 One of the major reasons why businesses fail to adapt to the dynamic market changes is because they fail to align their team's efforts towards one single goal. Therefore, it is crucial to make your objectives realistic and flexible while setting goals. Moreover, you should know where you want to go and how to get there.
This book demonstrates how through the use of OKR, you can spend your time doing things rather than planning and strategizing. Dan Montgomery breaks down the OKR framework and shows how to implement the OKR framework in action with examples. The book consists of 8 chapters:
Embracing Uncertainty
Strategy
Assess
Focus
Commit
Act
Learn
Building the Agile Strategy Management Cycle
8. The OKRs Field Book: A Step-by-Step Guide for Objectives and Key Results Coaches by Ben Lamorte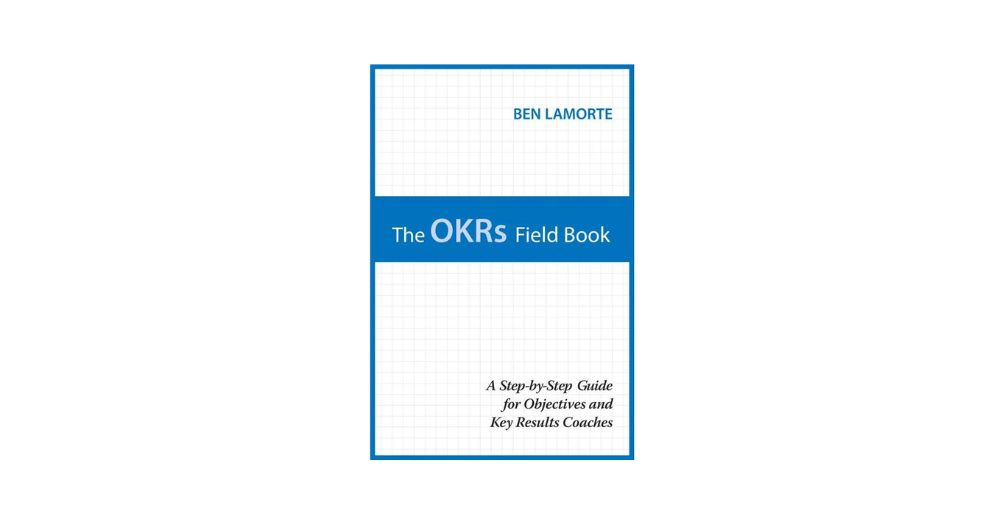 The OKR Field book is a great resource for business leaders, coaches, and mentors seeking to scale their businesses to the next level. This book is a widely acknowledged resource that has inspired many business coaches to achieve ambitious goals and scale their businesses.
This book is written by international OKR coach Ben Lamorte. The author guides the readers through all the important steps to make their OKR coaching program a success. Every chapter contains real-life examples that provide insights into how to set objectives, measure progress, and tackle the common problems that come along the way. If you aspire to be an OKR coach, this book is a must-read.
Major takeaways from the book:
Three-phase approach for structuring OKR Coaching
Common pitfalls to avoid while setting OKR
Real-life OKR examples in the form of case studies
9. How Google Works by Eric Schmidt and Jonathan Rosenberg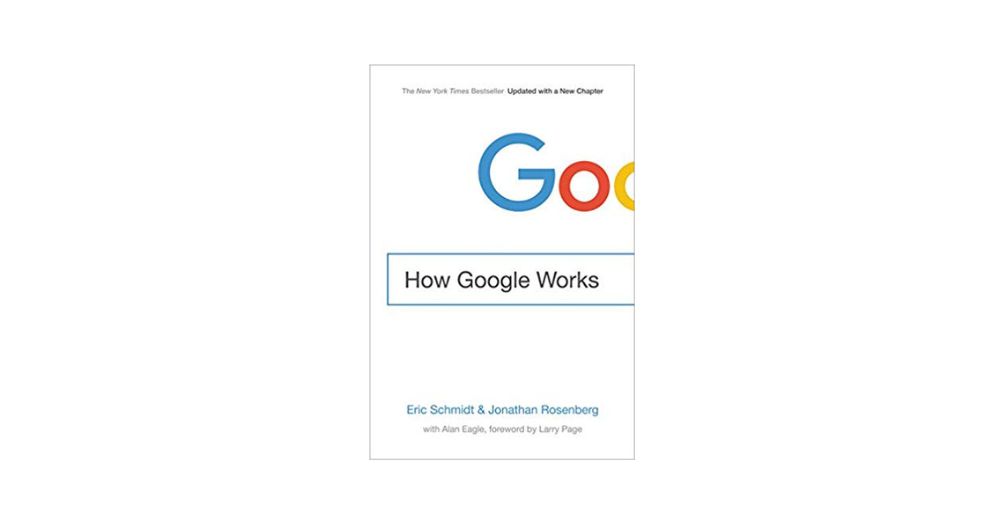 The book "How Google Works" is another fantastic OKR guide that offers a glimpse into one of the biggest companies around the world. The book offers insight into how Google revolutionized the world of technology by adopting OKRs in their organization. Additionally, the authors also share their learnings and knowledge about OKR and management.
This book is divided into eight chapters, which talk about various aspects of working at Google, such as company culture, decision-making, company communication, and innovation.
10. Work Rules!: Insights from Inside Google That Will Transform How You Live and Lead by Laszlo Bock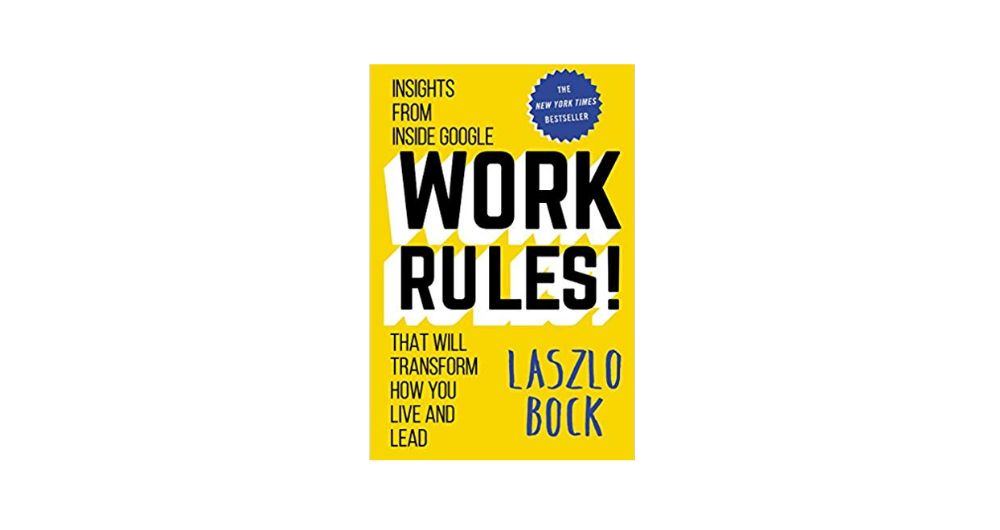 This is another masterpiece written by the Visionary head of People Operations at Google- Laszlo Bock. Google is one of the top global enterprises that has revolutionized the Internet world for everyone. The book describes the employee journey at Google, lessons learned, and how organizations can apply these lessons in their business operations. In addition, the book also talks about the importance of OKR and how to use OKR for better results. If you are curious to know how big enterprises like Google build their employee culture, you will surely love this book.
11. Succeeding with OKRs in Agile: How to create & deliver objectives and Key Results for Teams by Allan Kelly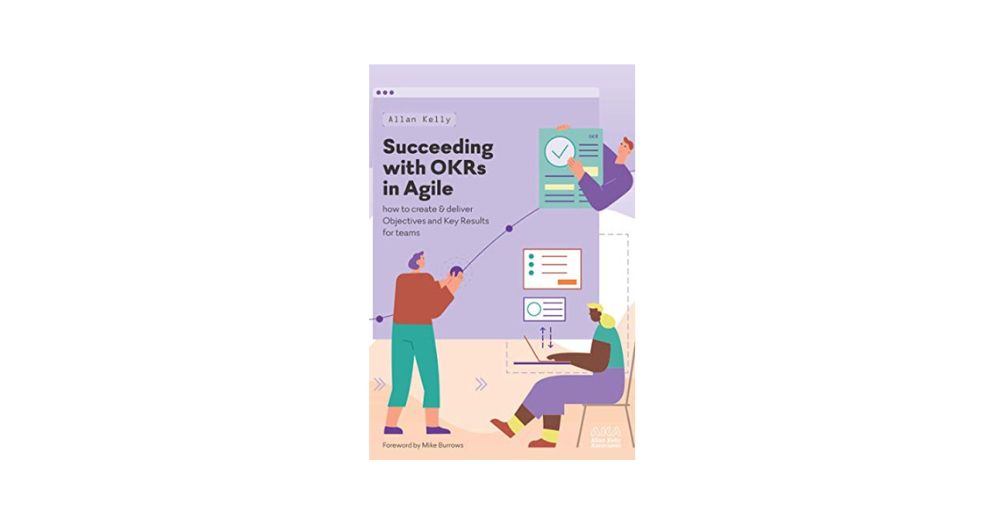 Succeeding with OKRs is a practical guide highlighting how teams can use OKRs to drive performance in an agile environment. You can gain insights on implementing OKR to create, measure, and manage your team's performance. The author of this book – Allan Kelly, has written many other books in the same domain and has experience in leading agile teams. This book aims to offer an introduction to OKRs for managing agile teams. Furthermore, it also includes some good tips on how to focus and avoid common mistakes. The book is divided into five different parts with 26 sub-sections:
1) Why OKRs
2) Writing OKRs
3) Working with OKRs
4) Leadership
5) Forewarnings
12. OKRs At The Center: How to use goals to drive ongoing change and create the organization you want by Natalija Hellesoe and Sonja Mewes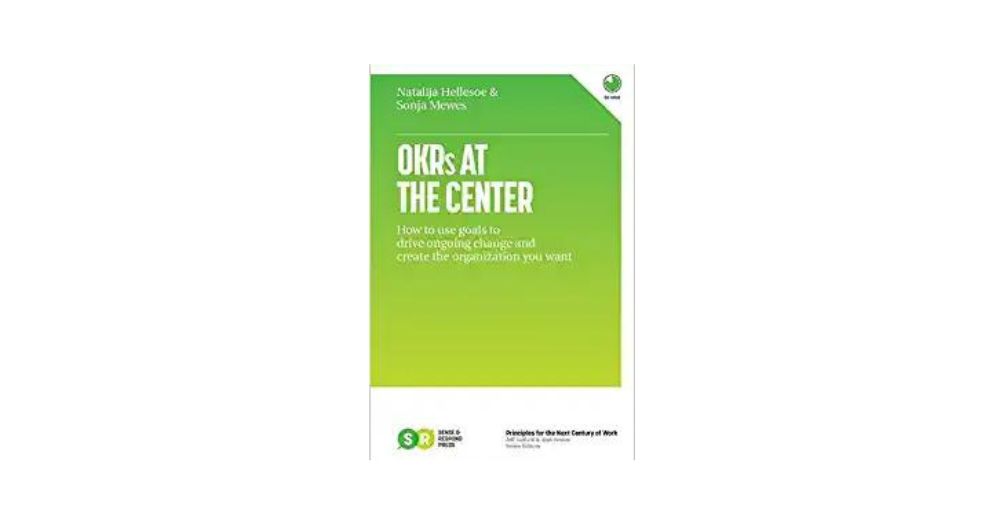 Netalijia Hellesoe and Sonja Mewes use real-life examples to explain the functioning of OKRs in this interesting book. The book includes strategies of three real companies, examining what worked and what didn't work for them from different points of view. The book consists of only 98 pages yet manages to provide a significant understanding of OKR implementation. If you are interested in learning how to use OKR to achieve your goals, this book is a must-read.
The Bottom Line
Implementing the OKR framework is the best way to achieve goals and drive results. By setting clear objectives and key results, you can align your team towards one organizational goal. However, people often struggle to adopt the OKR framework in their organization due to their lack of awareness of OKR principles, structure, and best practices. Reading OKR books is the most effective way to dive deep into the OKR framework.
Zimyo can help you implement OKR in your organization with our OKR software. Zimyo OKR software has many advanced features like SMART goal-setting, cascading, email reminders, reports, and insights to help you manage your goals and employee performance. Sign up for a free trial to get started with your OKR journey.
.