I am not sure if everyone knows Zimyo, so let me start with 'what we do'…
ZimyoTM is an Employee Experience Platform that allows employee-centric organizations to offer one-of-a-kind workplace experience to their employees with modern HR Solutions like – Continuous Employee Feedback, Surveys, and Polls, Lifecycle Management, etc. and Financial benefits like — Payday loans, Medical Insurance, Tax Saving Investments, etc.
To the world, we are just HR and Payroll Software. However, for the organizations, we are more – We are the 'go-to' partner for startup founders to offer credit and insurance to their small teams to show how much they care, the equalizer for small and medium businesses to attract and retain great talent… by offering benefits to the likes that even their bigger enterprise counterparts can't offer.
In an employee's world, we are much more – We are the microfinancier that gives them loan when no one does, their financial planner who helps them save for their retirement, the insurance provider who fights for their family to settle claims (even if they are here no more). We are whoever and whatever they want us to be… to help each one of them live and work with respect and fulfillment in their way because what might seem as 'one offering or benefit' to somebody, might mean the world to others. And I have seen far many lives crumble in absence of that small 'offering', having worked in microfinance so close.
It is surprising, how we take something like 'access to credit' so given to us. Sitting in office as we flick through our messages of one credit card invite to a personal loan from another, there is someone who has been running around for months to get that one loan that can provide for that medical care for his baby daughter. In the whole of humankind, there is no more desperate creature than someone who is about to lose his loved one. We want to help that guy… and anyone who felt disadvantaged because they couldn't provide for that and wished their organization cared for them as they had cared, giving away their youth and countless career opportunities while they stayed and contributed to the organization's growth in their way. We also want to help that organization and that promoter too, to not feel helpless watching his employees suffer like that.
And that's 'why do we do, what we do'…
When Ajay and I started Zimyo, we had just one focus in mind – make HR more "human" for all employees… in a country that is so employer-centric and hierarchy-obsessed that it is hard for employees to even expect their organizations caring for them.
We want to change that! We want employees to start believing that their organizations care for them, as we want the employers to show that they do. That they have come out of the mindset of treating employees as 'resources' and employee 'IDs' and that they are serious about "Employee Experience" and what all it takes to mean it. That they have something more to offer than just salaries…
We believe, organizations who fail to care for their employees would not stay relevant in an era where business thrives on "experience". And I just don't mean "customer experience", I mean the "employee experience" that goes behind it too. Because while the company's brand is defined by the customer's experience, the experience is delivered by the employees. Customers will never love a company until the employees love it first. Employees make customers love brands!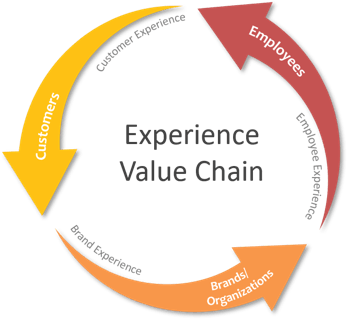 Organizations that will grasp this importance will turn into "employee-centric" organizations whose biggest brand ambassadors will be their employees. We, at Zimyo, want to help such organizations… to build great places to work where their employees can thrive, so they can serve their customers and become great businesses themselves. We want to be the go-to "employee experience platform" that allows these businesses to be more!
With Zimyo, Startups and Small-Medium Businesses can now provide all possible employee benefits that an enterprise can provide, and maybe more. Our mission is to create a world where an employee is empowered for a better work-life. And with over 32,000 employees using the platform, we are just getting started. There are over 40 crore employees in India, and 45% of them are from small and medium businesses (with <2000 employees). We want to help each one of them. And we want to help the businesses become better versions of themselves with global HR processes in place and employee focus in mind.
We are at the turn of an era that is going to make India central to a lot of global business activity, and we need our start-ups and Small and Medium businesses to gear up to that by becoming a powerhouse of attracting great talent. We, at Zimyo, are on our way to be a catalyst to make that change, hope we go far. And hope we make a difference in people's lives, as we do for their organizations, as they go on to make India great!
---
Also Read: Zimyo announces strategic partnership with Target Integration