In today's era, it is the team that succeeds, not an individual alone. The employees of a company form a crucial part of its existence and are the most important pillars for a company's success. Such an important and integral part of a business must be monitored and administered immaculately. The fast-paced growth in today's world calls for the support of technology, without which it is not possible to stay abreast of the up-gradations. That is, where employee administration calls for a technically powered employee database management systemor a cloud-based or online HR software. It not only facilitates database management but it also empowers the HR managers to do multiple jobs at once, such as:
The smooth on-boarding process for new employees
Hassle-free employee transitions
Staying up to date with employee information.
Enabling quick action on admin related issues and tasks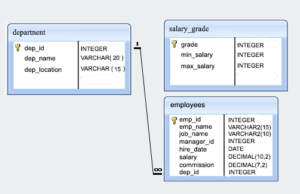 So, HR professionals have a lot to keep track of, and it's difficult to keep the data accurate when information is scattered across spreadsheets and paper files. Anytime you need to make an update; you will find yourself chasing down several other files that you need to change as well.
That's where employee database management steps in. When the data is stored in an organized manner, one can easily enter, update, and ensure employee records instantaneously, and will never have to second-guess the accuracy again. An online HR software ensures that employee data is perfectly synced across multiple key systems and in a secure environment at the same time.
Benefits Of Using This HR Software
Some of the key benefits of using this HR software include:
Adding employees with ease: Add existing employee database in bulk and for every new employee just create a new record.
Multiple locations, single database: Sometimes, globalization means ending up with different records in different countries, or even in different continents. But with cloud-based HR software, one can consolidate all records and information in a central place, which is easily accessible, from anywhere and anytime.
Know your organization tree: The reporting structure and overall hierarchy of the organization guides employees to contact the right person. An organization tree enables planning and makes measuring workload a breeze.
HR documents: One can efficiently store and manage employee documents like certificates, passport, license, bond documents, etc. digitally.
Employee life-cycle: It helps to keep the log of employee work history for better understanding and analysis of employee performance. From hiring to retiring, different roles and responsibilities an employee has taken, appraisals he/she underwent, and other stages of employment are kept systematically and are easily accessible.
Automate attendance tracking: There are automatic updates to employee attendance points/occurrences with no manual intervention required.
Therefore, the data management solution that acts as a single-source-of-truth for all your employee data is all you need to manage your organization's information efficiently.
There are several HR tech tools that businesses of any size can implement for a happier, better-organized workforce:
HRMS software: Whether it's a software solution or software as a service, an HRMS can be an HR representative's best friend. It also helps in storing and organizes data, such as employee profiles, schedules, attendance records, and more.
Cloud-based HRMS: A cloud-based HR system provides a centralized platform to unify all the employee data and information, which offers a better, quicker, and easier HR management. A cloud-based HR system helps you track time wisely, simplify employee performance reviews and provides 24-hour access. Cloud-based HRMS can also be customized to fit your needs.
Payroll software: This solution automatically calculates and tracks paychecks, deductions, paid time off, etc. Some even allow filing and paying payroll taxes and report new hires to the IRS.
To conclude, it's high time to bid goodbye to spreadsheets and documents! Employee database management would be easier than working on your friend's list on a social network. Overtime when your employee data will accumulate into heavy-weight text, images, and files, you won't have to fret over searching for anything. Just click-type-n-find it!
Throw spreadsheets, files, pens, and papers away. The comprehensive HR software is here!
---
Also Read: Employee Database Management System