India is currently witnessing the most dangerous pandemic of the century. The second wave of COVID-19 makes it worse already for India. Unavailability of Beds in Hospital & Oxygen Supply is a talk of the Nation nowadays.
The pandemic has impacted 2.32 crore individuals and over 2.5 lakhs of people have already died because of this. Further it has impacted the livelihoods of a large number of households. 
Industries haven't recovered from last year's lockdown and now in 2021 after minor job losses in February and March, India's second pandemic wave crashed across the labor market in April, erasing a minimum of 7.35 million jobs. Data from the Centre for Monitoring Indian Economy (CMIE) showed that the approximate count of employees, both salaried and non-salaried, fell from 398.14 million in March to 390.79 million in April, within the third month of the falling job scenario In January, the number of individuals employed in India was 400.7 million, CMIE data showed.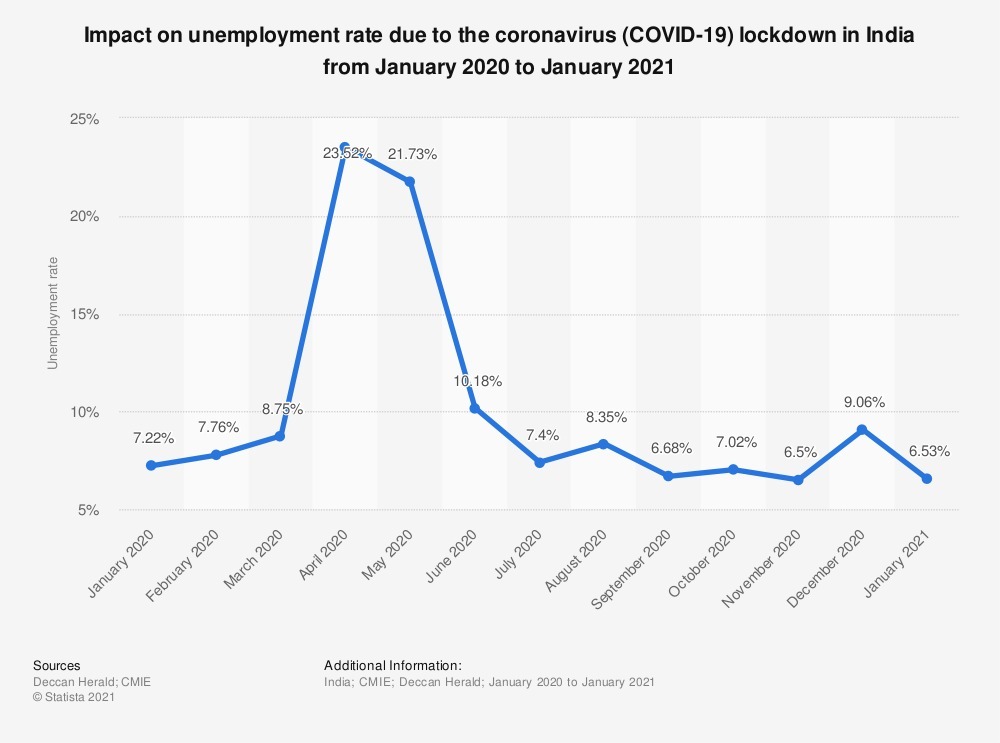 Due to loss of life and earnings, many people face challenges that may be stressful, overwhelming, and cause strong emotions in adults and kids. Public health actions, like social distancing, are necessary to cut back the spread of COVID-19, but they will make us feel isolated and lonely and might increase stress and anxiety.
Why Is Mental Health & Wellness A Need Of The Hour?
Mental wellbeing at work is one of the largest challenges that many companies are currently facing. This has never been more true than at the moment, because of the COVID-19 pandemic. Research shows that over 16 million people experience a mental health problem every year. Thankfully, more and more people are willing to speak openly about mental health struggles.
However, managing employee mental health and wellness within the workplace is a struggle for employers. It's not always clear what should be done about it and the way it should be approached. It's certainly a difficult subject to broach.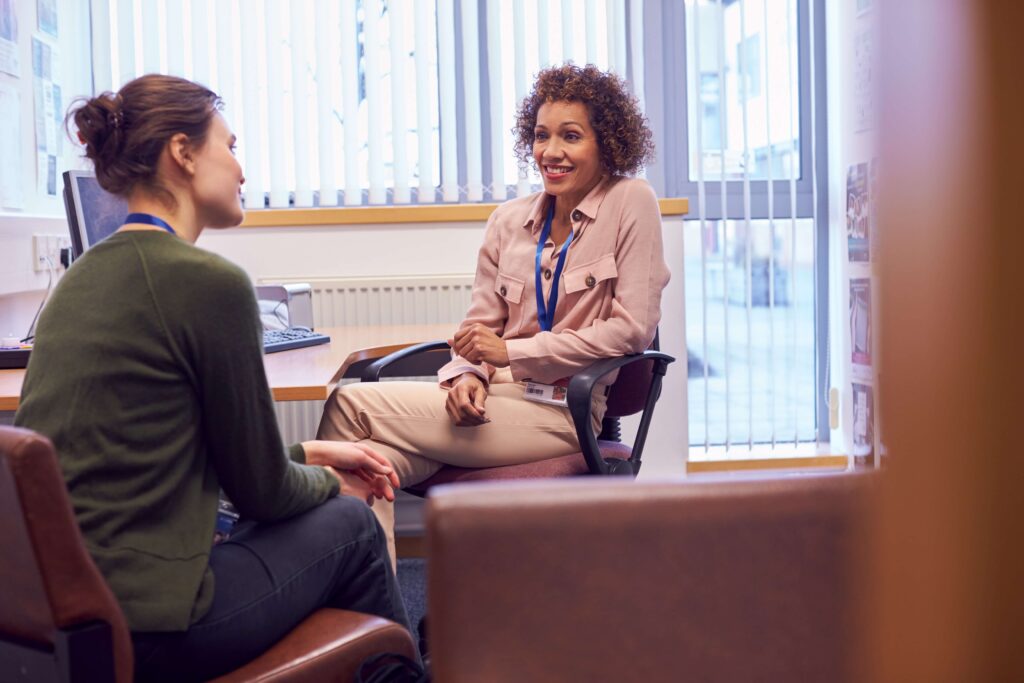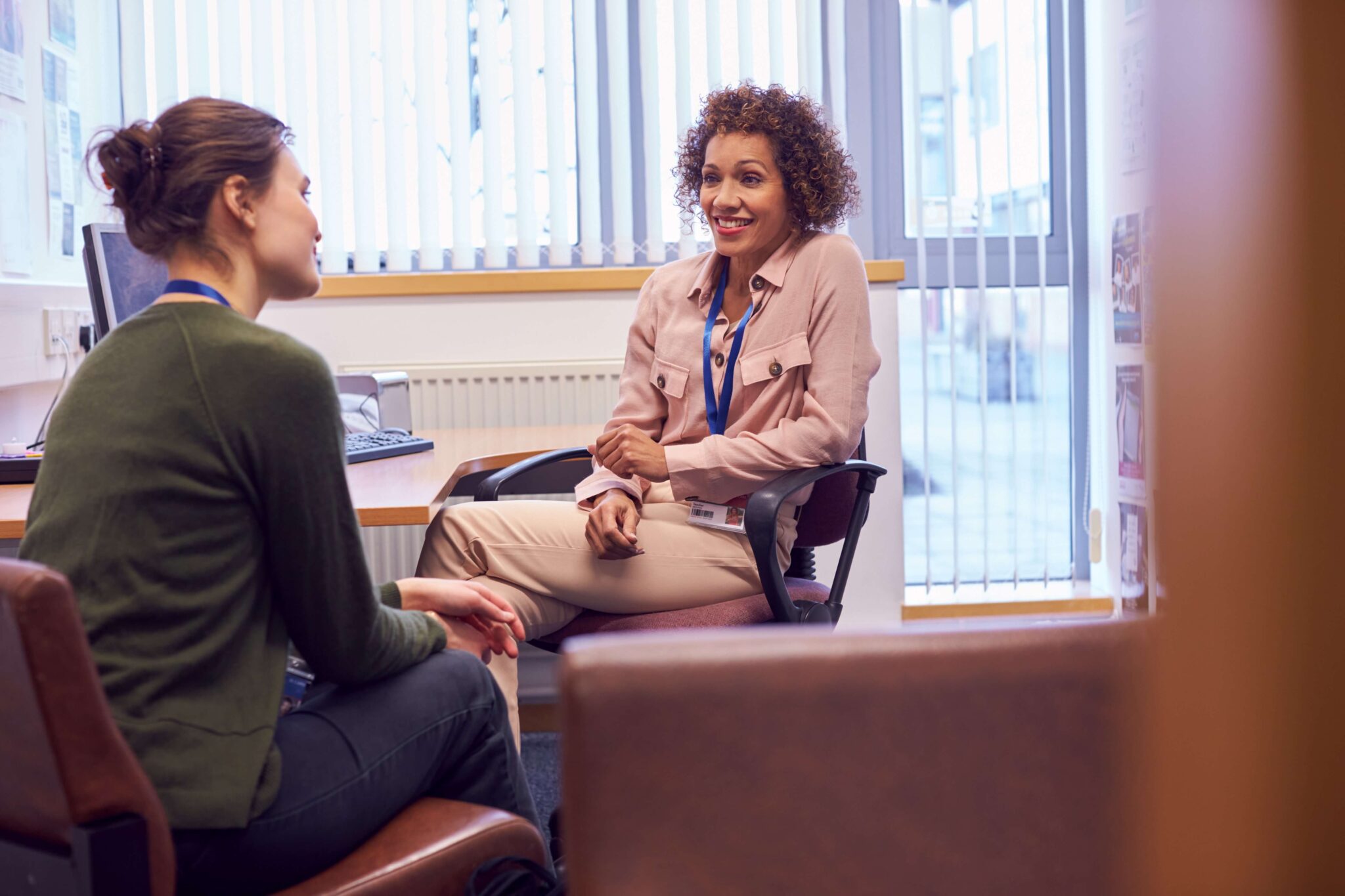 To help you gain a far better understanding of mental health at work, why it matters most, we're going to discuss these issues below:
Happy & Healthy Employees Drive Success
From an employer's perspective, it makes perfect sense to pay more attention to the health and wellbeing of your employees because when they're happy and mentally well-balanced, they contribute their best to the success of your organization.
No business succeeds unless employees are invested in their success and performing to the best of their ability on a uniform basis. That's how it works. However, it won't work if you don't pay attention to issues referring to mental health among your workforce.
Employees Perform Better Once they Feel Supported
It's not just about ensuring people are mentally balanced and happy; it's also about making them feel supported and happy daily. People wish to know that their employer actually cares about them and the way they're feeling. it would seem to be a small and insignificant thing, but it really isn't.
You will get such a lot more out of every person in your team if you show them that support and allow them to know that you do what you'll be able to to assist them with any mental health problems they may be experiencing.
People Come "First"
Even within the cut-throat world of business, people should come first. Once you make sure that people are taken care of, the business side of things will soon follow on from there. try and ensure that you take the needs of individuals seriously because it not only helps your business but also improves its wider reputation.
The best people want to work for companies that value their employees and put people first, so adopting this mindset could really benefit your company long-term.
What Are The Advantages Of Good Employee Mental Health?
There's plenty of alternative ways that an efficient mental health maintenance strategy can give great benefits to your employees. These include:
Improved focus at work

Reduced stress

Increased job satisfaction and positive outlook

Physically healthier and improved general wellbeing

Better relationships with colleagues and managers
However you must be thinking – how does maintaining employee mental health and wellness benefit the business? Well, when you support and improve your employee's mental health and well being you get: 
Increased Productivity:
According to research nearly 86% of employees treated for depression report improved work performance. And in some studies, treatment of depression has been proven to reduce employee absence by 40 to 60%.
Increased Retention:
A recent survey carried out with more than 1,500 employees nationwide as a subject, almost one-third (59%) of the individuals said they had left a job as they faced stress and mental health issues. 
Decreased Health Care & Disability Costs:
According to the National Alliance on Mental Illness, the probability of cardiovascular and metabolic diseases are almost two times higher in adults facing mental health issues. 
Therefore as an employer, it should be your priority to pay attention to your employee wellness so that not only do you retain top talent but also improve your company reputation amongst other competitors of the industry.
By improving the health and wellbeing of your people, you're not only improving their quality of life but you're helping to make a more motivated, engaged, and high-performing workforce – leading to greater organizational success.
How Can Mental Stress Impact Your Health?
Mental stress can have a lot of adverse affects on your body. Some of the effects are: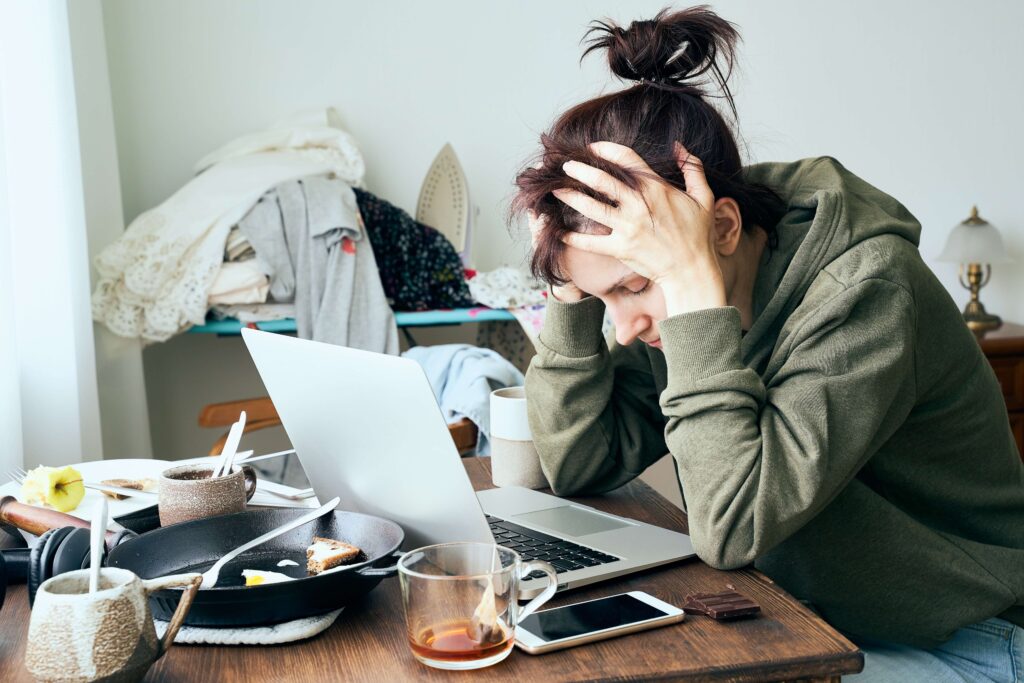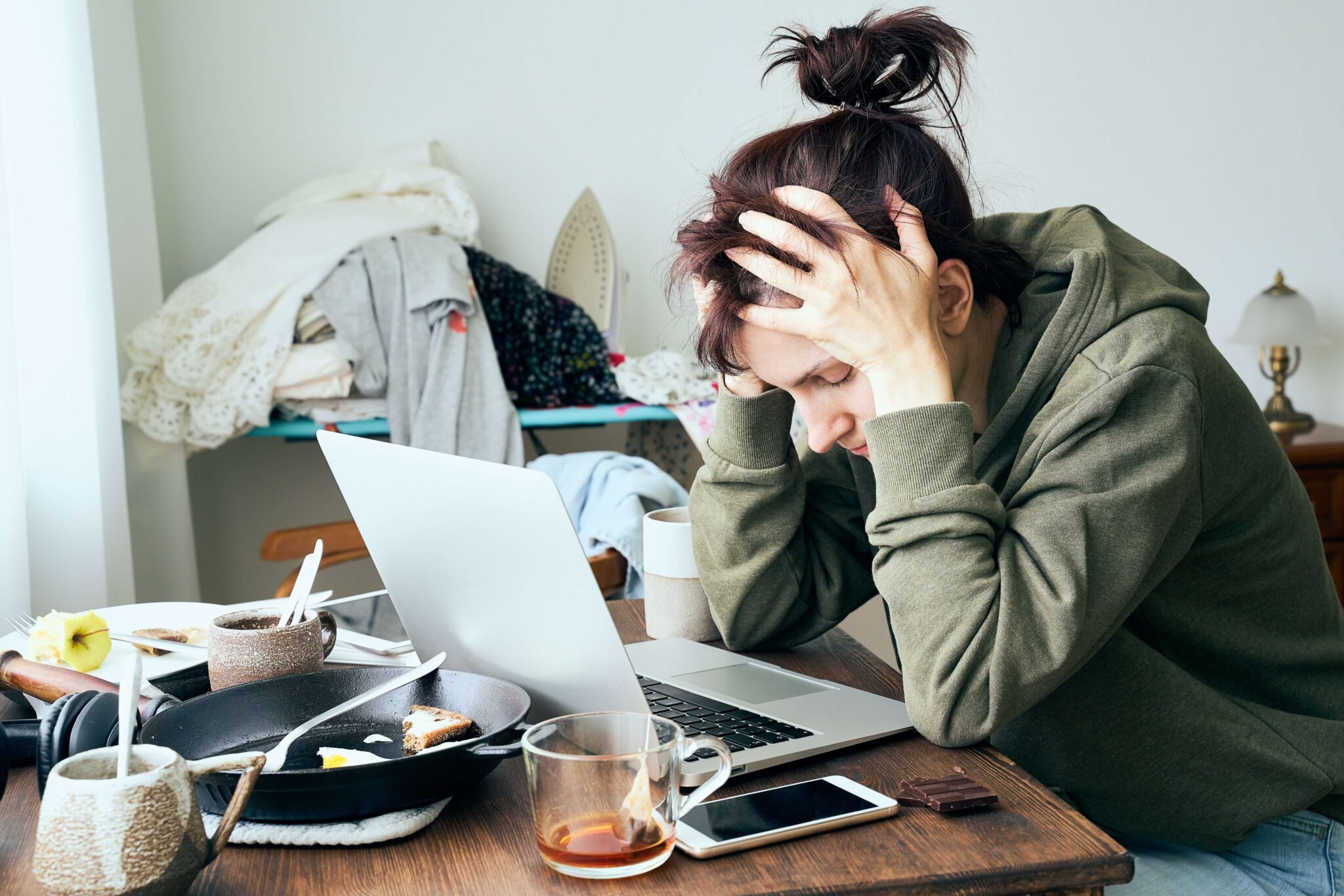 Feelings of fear, low-self esteem, sadness, worry, or

frustration.

Changes in appetite, energy, desires, and interests.

Difficulty concentrating and making decisions.

Difficulty sleeping or nightmares.

 

Physical issues, such as headaches, body pains,

stomach irritation, and skin rashes.

Worsening chronic health problems.

Worsening mental health condition.

Increased use of

tobacco

,

alcohol, and other substances
It is natural to feel stress, anxiety, sadness, and isolation while working from home in these tough times. Below are ways in which you'll be able to help yourself, others, and your community manage stress.
How To Take Care Your Mental Health & Wellness?
Here are some of the ways you can protect your mental health during the pandemic:
Social Support Is the Key:
Make contact with your loved ones. Taking care of yourself is the utmost priority which will be helpful for you to take care of others. During times of social distancing, it's especially important to stay connected along with your friends and family. Helping others cope with stress and anxiety by socially connecting through phone calls or video chats can help you and your loved ones feel less lonely or isolated.
Track News Responsibly:
Don't keep speculating about the COVID situation instead, discuss other topics like sports, science, movies, and hobbies.
Maintain A Healthy Lifestyle:
During this pandemic, one should also have to keep a healthy lifestyle, have regular sleep, exercise, do yoga, read, listen to music and take multiple breaks.
Develop A Hobby For Yourself:
Make an attempt to interact in creative practice. Find time to indulge in hobbies you like, even if working from home is taxing. It relieves the pressure of meeting job deadlines.
Exercise Regularly:
Exercise works as a mood stabilizer. Endorphins, known to be natural pain relievers, are released in the body during exercise. It also gives us the simplest way of satisfaction while keeping us physically healthy and strengthening our immune systems.
Prepare & Protect Yourself: 
Free and confidential crisis resources can even help you or a dear one connect with a talented, trained counselor in your area. Lastly, avoid dwelling on numbers that are irrelevant to the individual. All that's required is that one should protect themselves, which entails the same old stringent measures of wearing a mask and remaining indoors, and go along with all safety protocols.
Organizations who look after their employees shouldn't only provide financial but emotional and mental support too. Similar to other fronts, Zimyo is taking care of its employees in this part too. We organize online events every weekend to support the mental & emotional part of our tribe where every employee interacts, laughs, and feels engaged with the team.  
Comedy Nights With Himanshu Lohani –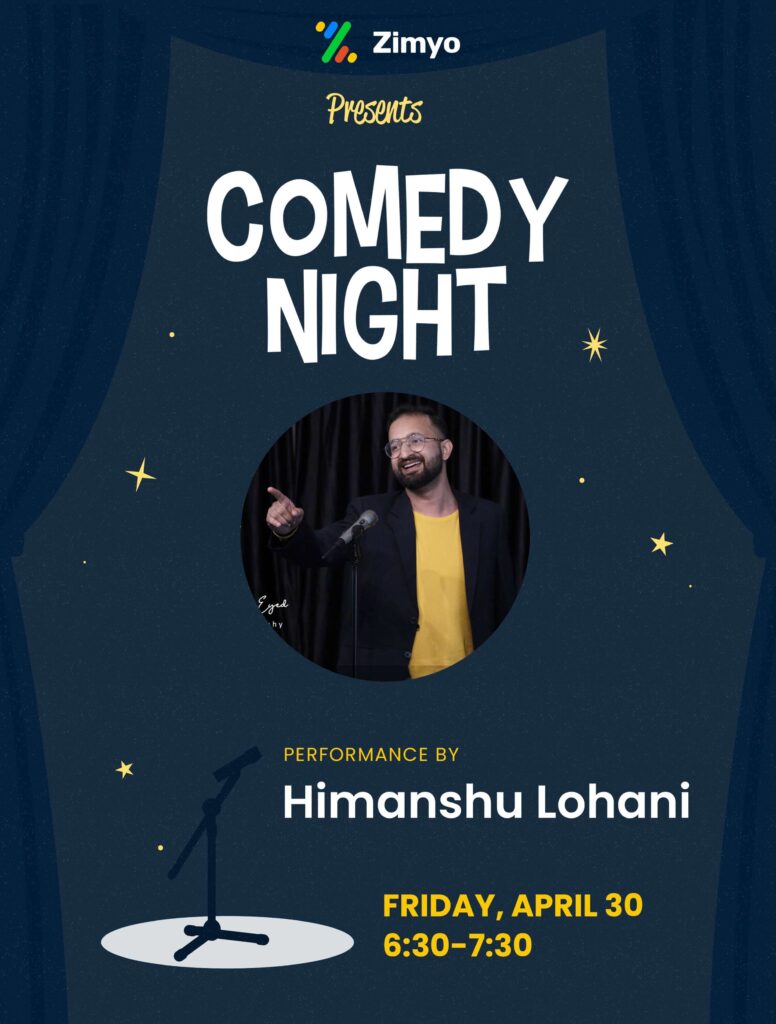 We recently had an amazing heart lightening evening of laughter with Himanshu Lohani(performer) for our employees at Zimyo.
The show acted as a stress buster & a team bonding event for new joiners as well as existing employees after a long hectic week full of work.
"Chai Pe Charcha" With Pallavi Nath
–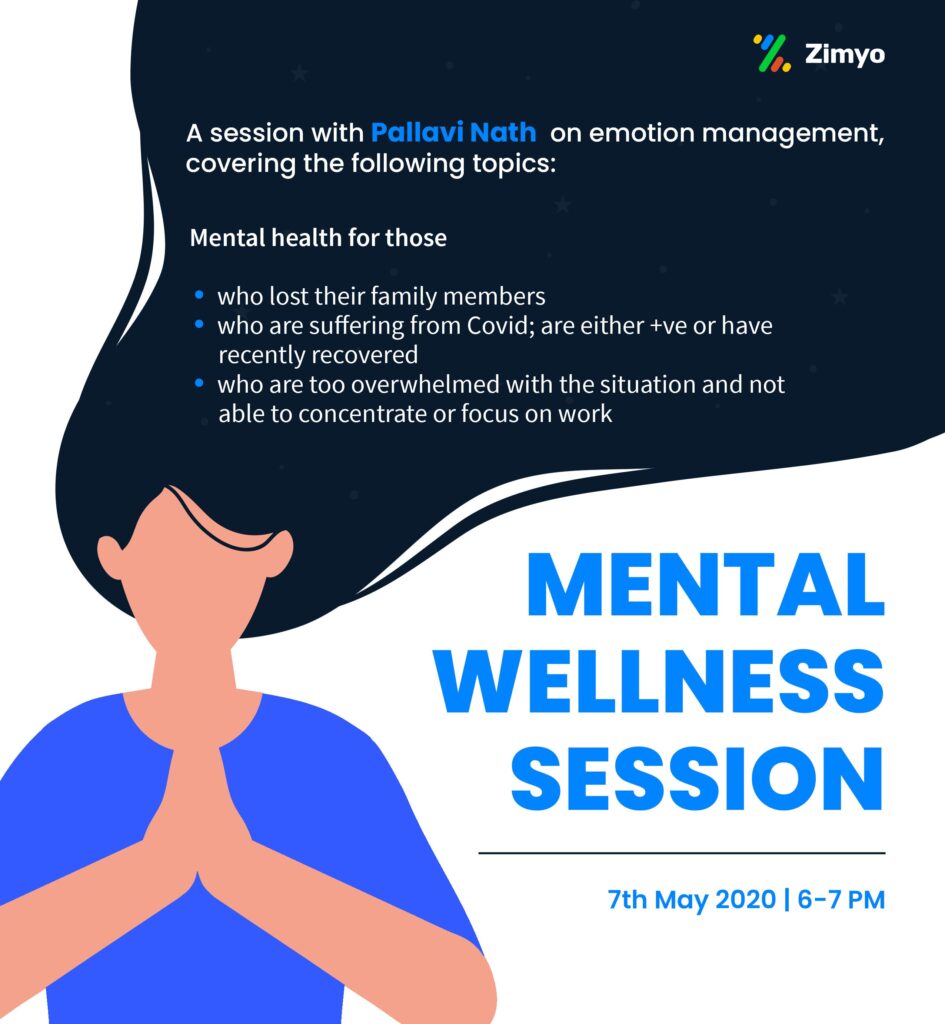 "Chai pe charcha" was basically a mental wellness session which is a great tactic to make your employees stress-free and can be a gateway to healthier lifestyles.
The wellness session was a great success as it helped the employees to rejuvenate and relax on a Thursday which is in the middle of the week when employees usually experience a bit of a lull!
Every single person of our tribe is setting examples by supporting the arrangement of Oxygen cylinders as well as beds in hospitals. Further, there is 24X7 on-call support on which any employee can contact for any kind of help whenever required. We want this culture to be in every organization in India so that we all can survive these tough times together!