Before understanding the goals and objectives of SMART Recruitment let's understand the meaning of SMART Recruitment.
The most successful goals in recruitment are SMART goals. They are Specific, Measurable, Achievable, Relevant and Time-based which provides a clear objective to achieve. Establishing these kinds of standards helps in recruiting team members understand their specific responsibilities and how these contribute to overall success.
By using the data collected during the assessment of recruitment efforts and KPIs, set goals that are:
S– Specific (simple and clear)
M– Measurable (quantifiable)
A– Achievable (reasonable as well as attainable)
R– Relevant (significant and worthwhile)
T– Time-based (having a target date)
1. Build the employer's brand
If one wants to improve recruitment outcomes, they should start focusing on the employer's brand. Your employer brand is the reputation among job seekers. More than 50% of recruiting managers worldwide have accepted that the brand image of employers had a significant effect on the hiring process. Hence for outstanding results of the recruitment process employers should consider their brand image as a major factor. 
A positive brand image can be created by implementing various strategies. A strategy that can influence the mindset of others regarding your organization. A brand name with higher value is the biggest reason for their ROI.
2. Improves the quality of hire
The major goal to set regarding the recruitment process is to improve the quality of hire. An organization always hires those employees who add value to their company and efficiently fit the organization's culture.
The process of hiring is not an ordinary task as employers have to hire a candidate who proves to be an asset to their organization. Therefore interview questions are used to filter out the best candidates. This directly reflects the hiring quality.
3. Accelerate the hiring process
There are mainly two reasons to accelerate the hiring process. The first reason is that you want an employee to start the job and get the work done. And second, if a job position is open for very long, it may seem suspicious to the candidates. As a result, they may not reply even if they are perfect for the job. 
To avoid delay in the hiring process, an employer must post a job vacancy with minimum qualifications. It will encourage candidates to apply for that job role thereby increasing the chances of finding the best talent. 
In order to improve the recruitment approach, networking and socializing are the best approaches. 
Networking, especially through social media platforms creates the brand image of the employer and acts as a proof for the authenticity of the organization. It attracts more talent for your organization. An organization can also integrate social media profiles with recruitment tools to enhance the pace of hiring.
5. Foster your recruitment marketing efforts
Recruitment is not a short-term process, it is a never-ending process that goes on till the organization's working. Creating a brand image of the organization, investing in the right tools for recruitment, attending recruitment conferences and events, and creating meaningful connections are some things that should be a part of the best recruitment process. It helps to make your recruitment process meaningful and fruitful in the long term. 
6. Reduce failure rates of new hire
One of the biggest challenges an organization faces is the failure of new hires. The employee you have already hired by your organization and who has better experience in your organization will be a suitable fit rather than a new employee. An organization has to spend time and resources on new hires' training sessions to make them familiar with the organization.  
So, when recruiting new employees, put sufficient time into planning the hiring process and use the right tools for recruitment and reduce the rate of failure. In this manner, you will have stable employees that will improve the productivity of the organization and result in better employee retention.
7. Helps to figure out the cost-per-hire
One of the metrics that define the success of smart recruitment is the Cost per hire. Cost per hire shows the money spent by the employer in recruiting a candidate. By figuring out the cost per hire you can maintain track of all costs incurred on hiring a candidate. 
Calculation of cost-per-hire will help you optimize the hiring process and make better decisions with a minimum cost. Hence this must be a goal for a smart recruitment process.
The formula for calculating cost-per-hire is defined by
Cost-per-hire= Sum of internal costs + Sum of external costs/ Number of hires
8. Helps to build a talent community
A talent community is a whole group of similar candidates based on different criteria such as qualifications, skills, background, age, gender and so on. 
Every employer wants to fill a vacant job position with a desired candidate as soon as possible. That's why they are required to create and maintain a talent community regularly. 
Below are some processes that will help to improve the recruitment process:
Decrease the time to fill a job position
Optimize the cost per hire of candidate
Build employer's image in the mind of new hires
Save the time of sourcing candidates
Turnover is a natural process in the life of an employee. Every organization faces turnover while a high turnover ratio must be worth considering. 
The recruiting organization must calculate the turnover rate to form a pipeline of talent communities. By analyzing the turnover rate an organization can establish various boundaries for the recruitment process. 
For example- In a month, an employer recruits 12 candidates out of which 3 candidates leave the organization for different reasons. Those reasons help you to improve the recruitment process as well as the source of recruiting. 
Finding and calculating the turnover rate proves to be a good practice. For general information, the average turnover ratio is found to be 2.5%.
An organization may use various tools to make its recruitment process SMART. These tools help organizations to achieve their goals in the recruitment process. 
Hire the best from the industry talent pools!
Zimyo Recruit helps you recruit top-tier candidates without hassle and frustration.
Zimyo Recruitment Management Software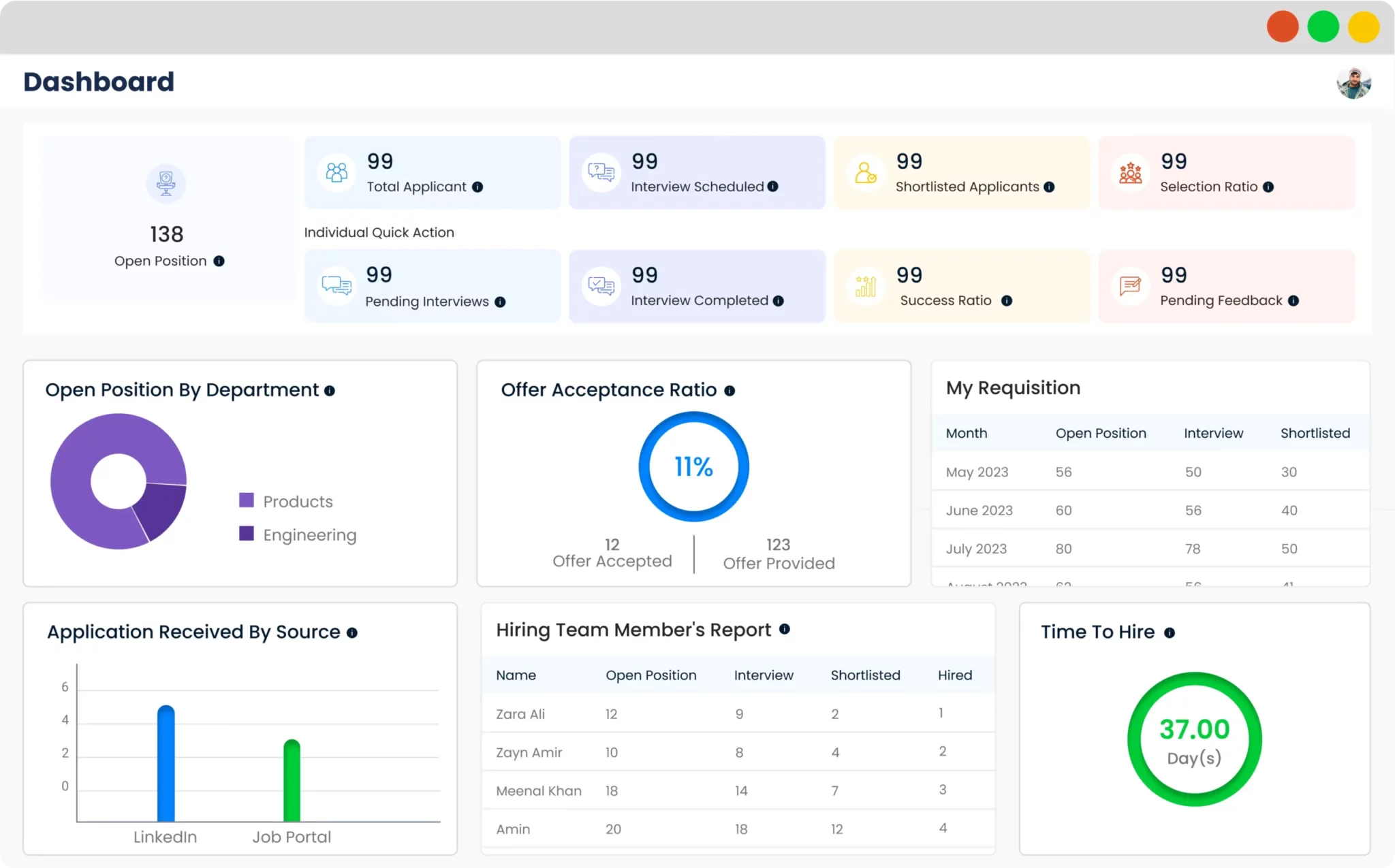 Zimyo Recruitment Management Software helps to streamline every step of the hiring process making it effective and efficient. 
From finding the right candidates to moving the candidates to the next step Zimyo Recruitment Management Software allows employers to hire the right candidates hassle-free. 
Benefits of using Zimyo Recruitment Management Software:
1. Spot, Interview and Hire top talent– Multiple organizations trust Zimyo Recruitment Management Software to hire the top talent. The more smart and effective the recruitment process, the more top talents an organization can hire. Identify and understand the capabilities of individual candidates through smart recruitment software.
2. Paperless Onboarding– The recruitment Software of Zimyo makes it easy for organizations to hire candidates through paperless ways. No involvement and frustration of signing multiple documents and providing a long-lasting onboarding experience to employees.
3. More than 70% reduction in manual work– The recruitment management software of Zimyo helps to reduce manual work by more than 70% by posting various vacant job positions on multiple integrated job boards such as Linkedin, Naukri.com, Facebook etc. 
4. 2X fast hiring- Recruitment Management Software improves the pace of hiring by more than 2X as it gives you an overview of the hiring process at a single place.
5. Positive employee experience– Zimyo recruitment software provides a positive employee experience as it enables us to get rid of the lengthy, un streamlined hiring process that often damages candidate experience.
Manage recruitment cycle in single click.
Zimyo Recruitment Management Software reduces paper work by more than 75%.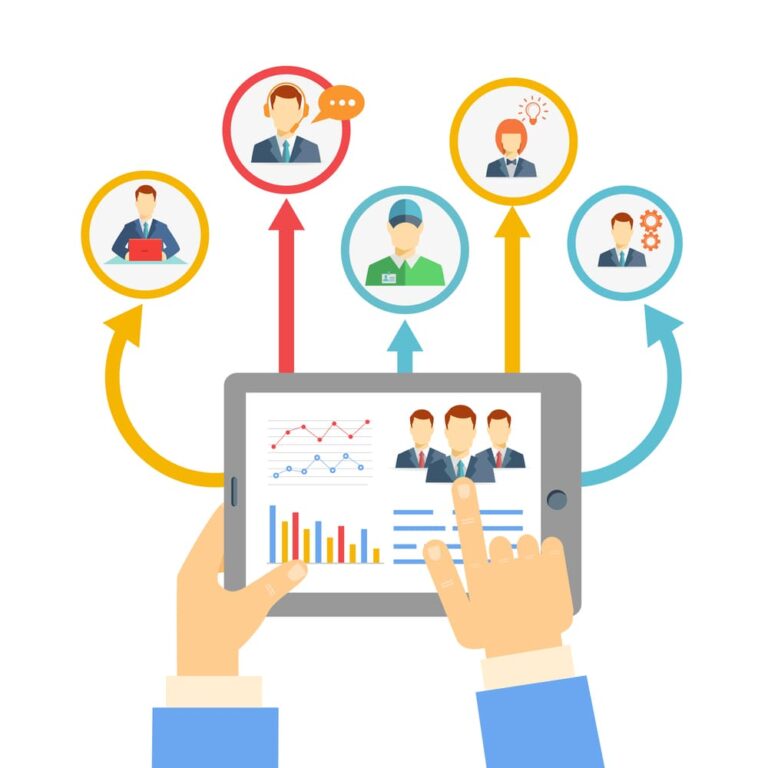 Setting these various goals of recruitment will help to improve the hiring process which helps to build the employer's brand image. This would be beneficial for the recruitment process and gain good hires but will ultimately make a lot of improvement in your company with great employees adding to the productivity of the organization. 
Also, an organization can opt for the top recruitment software to streamline its hiring process. These software are designed to improve the efficiency of the hiring process by more than 80%.
Increase hiring efficiency by 5X
Zimyo Recruitment Management Software is tested by industry experts for greater effeciency.