In today's contemporary work environment, employee engagement has been a critical priority for organizations globally, given its impact on organizational success. Invariably, the focus has been on improving the engagement quotient to augment the overall employee experience. At the same time, organizations are becoming conscious that measuring engagement scores to track and monitor progress is equally important. Hence, the focus on employee engagement surveys has also increased. A renewed focus has been on how surveys are conducted and how to make them efficient, results-driven, and impactful. It is here that an employee pulse poll comes into the picture.
Pulse polls or employee pulse surveys are critical to engagement surveys that give an employer a real-time perspective on various aspects of the employee experience. They provide immediate, accurate, and regular feedback to ensure a consistently insightful gauge on employee engagement and satisfaction at any given time. Pulse surveys work in tandem with other components of an employee engagement strategy and provide timely people analytics to HR and management required to identify trends within their workforce and make any necessary adjustments before the issues become recurring.
What is an Employee Pulse Survey?
An Employee Pulse Survey is a short, quick survey sent out to employees regularly. A pulse survey is a check-in poll that provides a pulse check on employee satisfaction, communication, job role, relationships, and work environment. Typically, it focuses on high-priority issues that need to be tracked. Pulse polls are meant to be taken multiple times per month, preferably every week.
Amazing Benefits Of Employee Pulse Surveys
1. Quick and Easy
One big issue with traditional surveys is that they are lengthy and time-consuming. Pulse surveys are brief, consisting of only 5-10 questions at a time. The questions are easy to understand, ensuring that employees find it less hassle. Therefore, pulse surveys have a higher participation rate than traditional employee surveys. It allows HR professionals to have a clear idea of the employee experience scenario. Furthermore, pulse survey systems offer a user-friendly interface available across multiple devices and platforms.
2. Timely
The pulse survey questions are sent out over a set time. As a result, employees anticipate getting a survey and become accustomed to it. Similarly, businesses profit by getting a periodic update on employee experience on workplace issues.
3. Creates Awareness
One of the most challenging challenges in the organization is a lack of awareness. Employee' performance and commitment to the organization is impacted when the employees feel disengaged. Hence, turnover increases, productivity decreases, and the company suffers. Pulse Surveys can be beneficial here by becoming a means of creating awareness.
4. Anonymous
Pulse Surveys can be configured to keep the responses anonymous. This helps employees offer genuine feedback on the issue.
5. Real-Time Trend Analysis
A good employee pulse survey will help measure engagement levels by analyzing the strengths and weaknesses of your workplace. It allows viewing real-time insights by analyzing engagement trends over time. Employee pulse survey reports typically contain statistical analysis and trend charts. Analyzing response patterns after major or minor internal events or changes can provide an insightful view into employee motivation and morale.
6. Employee Net Promoter Score
Engagement is measured by pulse surveys using the eNPS format. eNPS stands for employee net promoter score, a more accessible and accurate measure of employee loyalty. eNPS has the advantage of allowing participants to rate their answers on a scale rather than the binary "yes" or "no."
7. Easier To Manage
The charm of the Pulse Survey is its simplicity. HR professionals and managers may use an intuitive interface to generate and manage easy-to-use surveys. Furthermore, the employee pulse survey can be tailored to fit the company's needs.
8. Setting Industry Benchmarks
Surveys are a practical approach for an organization to establish industry standards. It is the only way to keep track of their employee engagement levels, both accurately and objectively. Pulse surveys often offer a standardized set of questions to evaluate the fundamental components of employee engagement. Such feedback is valuable for benchmarking purposes across industries.
9. Facilitates Quick Action Planning
The result of pulse surveys is visible as soon as the first participant submits the answers. Such instant results allow managers to start working on a suitable action plan for improving engagement.
10. Improved Employee Engagement & Happiness
Regularly soliciting input from the team promotes excellent employee engagement. Simply by asking for employee feedback, you improve employee relations between management and workers. For many companies, leaders see pulse surveys to start conversations with individual employees and teams on improving morale.
Studies have repeatedly shown benefits of employee engagement, including;
More engaged employees are more productive and take fewer leaves.

Engaged employees make customers happier.

Employee engagement leads to increased productivity.

Engaged employees perform at a higher level and bring passion and interest to their job, leading to innovation in the workplace.

Employees who are engaged reduce the company's risk of turnover dramatically.

Companies with more engaged employees tend to be more profitable.
11. Positive Company Culture
A culture of asking for employee feedback creates happier, more engaged employees, positively increasing corporate culture. By asking for employee feedback frequently, you illustrate that you care about employee feedback through your company's actions. Studies have shown that many people value leaders who ask for feedback, which generates excellent morale and happiness. Often several employees mention negative company culture for leaving their positions and switching jobs.
12. Encourages Open Communication
Using an employee pulse survey promotes open communication and encourages employees to share their innovative ideas and make recommendations for improvement. Thus fostering an innovative & creative work environment, helping clarify expectations, and cultivating knowledge sharing.
13. Helps Direct Future Employee Engagement Activities
Measuring employee engagement under one initiative will give you comprehensive feedback to analyze the engagement of the employees in the organization. This information can then be used to create effective action plans, crucial tools for improving employee engagement. By surveying every employee within your organization, you will gain a more accurate and comprehensive insight into employee attitude and thinking, allowing you to better assess the strengths and weaknesses of your company.
Purpose of Pulse among various Employee Surveys
A simple pulse survey based on annual surveys is one of the reasons why a pulse survey may not be enough for businesses. Therefore, let us understand the purpose of conducting a pulse survey for an organization. The obvious answer is that an employee pulse survey will measure employee satisfaction and capture different aspects of employee experience. However, that's not all. Several factors influence the objective of a pulse survey.
1️⃣Monitor Progress
The benefit of having pulse surveys is to ensure that any challenges are addressed at an early stage. It allows organizations to gauge the problem, identify and implement a solution, and test to track and monitor progress. Thus, the organization no longer has to wait until the end of the year to know if their engagement methods were successful and then another year to fix any lingering issues.
Also Read: Top 8 Performance Metrics that are Important to Track
2️⃣Directed Focus
Another purpose of a pulse survey is to have a direct focus. More often than not, an annual survey seeks to cover every aspect of employee experience, and the focus on a few parts of high importance diminishes. On the other hand, pulse surveys enable organizations to work at a micro-level and fix one employee experience parameter with a directed focus.
3️⃣Culture of Feedback and Communication
Surveys conducted only once a year have limited impact on facilitating meaningful feedback and communication. On the other hand, employees can regularly share feedback and communicate with the organizational leadership with pulse surveys. This will invariably foster a feedback culture, empowering people to share their voices more frequently.
4️⃣Easier to Manage and Analyze
Finally, annual surveys are challenging to complete from an employee lens and are equally challenging to manage and analyze. It becomes a tedious task for managers to understand responses to thousands of questions and glean insights to create impact. However, pulse surveys are easier to manage and evaluate because the number of questions and replies is restricted and uniform. Thus, allowing leaders to gain necessary insights and achieve impact-driven results.
Frequency of Employee Pulse Surveys
The frequency of an organization conducting employee pulse surveys is dependent on the goals and targets of the company. It requires a customized approach, but there are a few things you should bear in mind when creating your survey calendar:
Start with a baseline engagement survey.
Baseline engagement surveys are still crucial to understanding the drivers and blockers of engagement in the organization that help to create a genuinely fantastic employee experience. Therefore, it is essential to factor in your baseline engagement measure into your surveying calendar annually.
Survey as long as you are prepared to take meaningful action.
You're better off not asking than asking and not acting! The frequency of your surveys should be based on how quickly the leaders and managers can act on feedback. People will be less likely to respond to a new survey if they haven't seen any action on the previous survey results.
Only send surveys to the relevant people.
Employee pulse surveys can lend themselves well to more targeted campaigns than an organization-wide survey. It's essential to be cautious about who's receiving your pulse surveys.
Be flexible with your schedule.
The organization's survey schedule should avoid survey apathy, where people lose interest in filling surveys. Sending too many surveys can cause survey fatigue and lower response rates.
Don't try to do everything at once.
The emphasis should always be on the action. Once you've identified the pieces, it's easier to figure out what can and needs to be done first and what can wait before sharing concrete actions with people. Identify quick wins that you can celebrate, things you can do within the next month, and something you can do for the long run.
How to Structure a Pulse Survey:
As an HR professional, are you also unsure about conducting a successful pulse survey in your organization? The secret recipe for creating an effective pulse survey lies in ensuring a fair balance for all the essential parameters that make a pulse survey successful.
Here's a step-by-step summary of an employe pulse survey's structure –
1. Defining the Purpose
Frequently running a pulse survey might be ambiguous if the objective of the survey is not defined. Therefore, before creating the questionnaire, it is vital to brainstorm on topics that require evaluation. The next step is shortlisting the issues you feel require utmost focus in this survey. Ensure that you involve people from different organizational spheres in the brainstorming/decision-making sessions.
2. Designing the Survey
Asking the right survey questions is crucial. Ensure that your questions are short, relevant, and straightforward. Begin by identifying how many questions should be included in your pulse survey. The fewer questions, the more frequently conducted without survey fatigue kicking in. Some companies have even experimented with only one targetted question, which has shown to be incredibly effective and powerful. Moreover, it is recommended to keep the survey anonymous and confidential to gain honest responses.
3. Running the Survey
After designing the survey, the next stage is to launch the survey. Before sending out the survey emails, it is vital to make a formal statement orally or in writing. HR managers and professionals can also provide appealing employee incentives for responding to the survey to increase the response rates. 
4. Analysis of the Survey
Once the survey is complete, it is essential to review the results thoroughly. Organize and analyze the data to determine areas of strength and weakness. These can be classified into behavior patterns, psychographics, and demographics.
5. Action Plan
An employee engagement survey's fundamental objective is to pave the way for improvement. Hence, taking action is the most crucial stage in conducting a pulse survey. Sharing results with employees fosters trust and encourages honesty and fairness. It also helps the management share and implement constructive and corrective policies/procedures.
6. Finding The Right Survey Tool
Every company culture is unique. Therefore, the requirements, needs, and workforce are also different. HR professionals must choose a survey tool compatible with their company's culture. Thus, it will improve the efficiency of conducting and managing surveys.
7 Main Areas To Evaluate In Your Employee Pulse Surveys
The primary objective of conducting an employee pulse survey is to measure the organization's strengths and weaknesses. Following are 7 main criteria to evaluate to understand if the employees are content and satisfied with their jobs –
– Communication
Lack of communication can cause the downfall of any successful organization. Essential criteria to constantly is the internal communication of an organization. The primary goal of your action plan should be to discover and measure the efficacy of internal communication.
– Relationship with Managers
Leaders must communicate the company's aims and values to the employees. The leaders have to endure that employees' personal goals are aligned with the company's goals. Naturally, leaders play a significant role in ensuring that employees feel included, engaged, motivated, and loyal to the organization.
– Compensation and Benefits
The talent acquisition and retention landscape have shifted dramatically as the number of organization has increased. Companies are increasingly vying with each other to attract the best talent. Offering attractive employee benefits, perks, and privileges have become a critical equation component.
– Employee Recognition
Recognition at work is even more important because when employees are recognized for their exceptional performance and attitude, they are driven to achieve goals and targets. It also has a direct impact on the performance level of employees.
– Personal and Professional Development
Traditionally, corporations have not considered employees' desire for a progressive career trajectory. Individuals' personal and professional growth in their current employment role is crucial to keep them motivated and engaged.
– Autonomy and Alignment
The ample evidence depicts a direct link between empowering employees and increased productivity. This enhances job satisfaction and loyalty to the company. The company's success is dependent on the performance of its workers. The employees always seek to have a degree of autonomy as they prosper in the organization.
– Work Environment
Implementing specific changes like enhancing rewards and recognition programs might take some time, but improving the physical work environment can be quickly done. Employees might face specific small and big issues at their workplace. Leaving these unattended can result in employee disengagement. Therefore, employee engagement surveys can assist organizations in identifying their improvement areas.
Questions To Ask In Employee Survey For Relevant Feedback
Organizations can probably list a few things that make employees happy and satisfied at work. To put it another way, numerous aspects of the work environment impact employee happiness. Therefore, if surveying employees is to measure satisfaction accurately, it is essential to examine all areas of employee engagement. Pulse Survey questions are designed to measure sentiment regarding various fundamental drivers of employee engagement at the workplace.
Career Growth

Leadership

Diversity & Belonging

Wellness & Balance

Recognition & Rewards

Mission & Purpose

Goals & Alignment

Autonomy & Empowerment

Benefits & Compensation
Here are some questions on a few essential topics. These questions are graded on a scale of strongly agree to disagree strongly. Alternatively, a simple 'yes,' 'no,' and 'maybe' response will suffice.
The following list includes questions covering a broad range of topics that should be covered in the employee engagement survey –
Employee Engagement Index
I enjoy going to work every day.

My organization would be a great place to work for my friends and family.

I find my work meaningful and enables me to grow personally.

It is easy for me to refer the products and services of my company to others.

I'm proud of my work and my organization.
Relationship With Peers
My relationship with my teammates and coworkers is positive.

Whenever necessary, my coworkers and I assist each other.

My coworkers value opinions that differ from their own.

Collaborating with my colleagues is a productive and pleasant experience.

It is common for team members to express appreciation for one another.
Relationship With Managers
My manager provides frequent, relevant, and constructive feedback.

I have a good working relationship with my manager.

My manager cares for me as an individual and values my opinions.

In my company, there is excellent communication between senior management and employees.

My manager has shown no discrimination or bias towards me.
Work Environment
My organization offers a workplace devoid of distractions, making it easier to concentrate on my tasks and goals.

I am treated with respect and dignity in my workplace.

My workplace offers a secure environment where I feel comfortable working.

My workplace has enough peer-to-peer interaction.

All the necessary facilities and tools provided by the company aim to make my work life more manageable.
Employee Recognition and Rewards
Employees in my organization are encouraged to recognize each other.

Recognition is provided frequently and on time.

I will be recognized if I do great work.

I am content with the recognition process and the kind of rewards offered.

The organization makes me feel appreciated and respected.

It motivates me to receive recognition from my manager and peers.

Have you received any recognition from your manager in the past month?

Did you receive any recognition for your successful completion of a project last time?
Compensation and Benefits
I have a good understanding of the company's benefits package.

Besides your salary, how satisfied are you with the company's current benefits?

Do you believe you will benefit from an Employee Discount program that allows you to receive discounts and special prices on various products?

How frequently do you take advantage of the discounts on purchases offered by the company?

Benefits offered by my organization can compete with those of other organizations.
Personal Development
My opportunities for professional growth are satisfactory.

Training and development should be virtual.

My organization offers quality job-related training.

I've improved my work and skills because of the training I received.

I'm satisfied with the opportunities to demonstrate my talents and expertise.
Alignment
My organization's goals and strategies guide us in the right direction.

I am motivated by the vision of the leaders of my organization.

The culture at my company promotes strong work ethics.

The company culture aligns with the values I value in life.

My organization's leaders demonstrate that employees are essential to their success.

I understand how the company's success is directly correlated to my role at my workplace.
Autonomy
I believe I am allowed sufficient autonomy to decide how to do my work.

I am given due consideration for my opinions and thoughts.

The organization provides the opportunity to take on essential roles and responsibilities.

My work has the right amount of flexibility.

My work-life balance is healthy.
Diversity and Belonging
Our organization values diverse opinions and ideas.

Do your coworkers treat each other with respect?

I receive the same respect from my manager as he shows to my teammates.
Open-text Pulse Survey Questions
Finally, include 1-3 open text questions as these depend on what the employee pulse survey is measuring.
Best Practices to Adopt for Pulse Surveys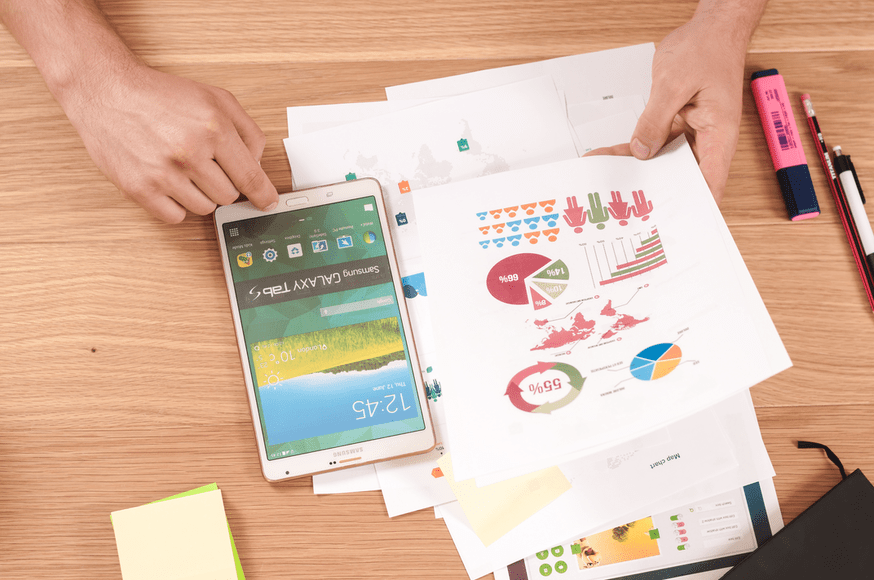 1. Use a Pulse Survey tool
It is essential to shop for a third-party Pulse Survey tool available at affordable prices in today's technology-driven world. The majority of work involved in creating and administering anonymous surveys is handled by these tools. The questions are pre-programmed to assess crucial areas of engagement. These tools also offer detailed reporting features. The tools create dashboards and interpret the data, allowing HR professionals to identify the areas of improvement quickly.
2. Promote Pulse Surveys to your Workforce
Often several businesses fail to promote their surveys. Therefore, employees forget to fill out the surveys or feel less included to complete them. The approach to cease this situation is to explain to employees the purpose and benefits of participating in the survey. The organization should cultivate a more incredible culture to provide a platform where employees have a voice and are heard. It is crucial to make employees understand that the ultimate purpose of the employee survey is to improve the employee experience. The first time people hear about a pulse survey, they'll wonder whether it'll make any real difference, if their responses are anonymous, or if someone will review the results and take action. Hence, it is vital to advertise the survey by highlighting the significance of hearing from employees and establishing a workplace environment where they wish to stay and grow.
3. Share Results and Announce the Next Steps
The poll results are sure to pique the interest of employees. It's also comforting to know that other employees are going through the same things. Ensure that the HR team shares the most significant survey results regularly. It is also crucial to specify which problem will be prioritized by the HR team.
4. Follow Through with Action
The final and most vital step in conducting an employee pulse survey is following through with the promises made by the HR Team. If no action is made to correct the problems identified through the survey, then conducting the survey will be futile. A positive feedback loop is generated when ideal action is taken with the help of survey results. Employees will be eager to respond to future surveys when they observe that the company leaders take relevant action on their feedback. Thus, helping survey results to become more accurate and honest.
5. Use a Validated Question Set
Many organizations design employee survey questionnaires without considering whether the questions they include will measure the metrics the company seeks to measure. Using a verified question set in pulse surveys is essential because it takes ample time to create, distribute, interpret, evaluate, and implement action plans.
6. Sell the Business Case to Senior Leadership
The seriousness with which the employees take the pulse survey depends on their managers' and leaders' severity. If leaders and managers de-prioritize pulse surveys, the employees will be more likely to de-prioritize or ignore the surveys. Conversely, if leaders actively support the surveys, then the employees will be motivated and encouraged to complete the employee surveys.
Emphasize the ROI of Pulse Surveys
Pulse surveys assist organizations in focusing on HR activities and improving employee experience. Rather than wasting money on vanity exercises and appreciation days that don't provide employees what they want, pulse surveys may help firms identify what is truly important and direct their resources and efforts accordingly. Employee pulse surveys also assist companies in addressing the most expensive HR problem – turnover. Understanding employee engagement, goals, satisfaction, and issues can help companies reduce the cost of turnover.
Be honest about the Time Investment Cost
The expense of doing a pulse survey is not insignificant. A pulse survey can take as little as 20 seconds per closed question and as much as 2 minutes per open question. Thus, employees can return to total productivity in about 5 minutes. Therefore, it indicates that a pulse survey with 6 closed questions and 1 open question will take 8 minutes of time investment by an employee.
7. Create a Follow-up Plan
The HR teams can develop high-level strategies based on the results interpreted from the survey. However, the success of the initiatives will depend on individual managers acting on them through personalized actions.
Link Initiatives to Pulse Survey Results
Acting on the survey insights helps HR Teams link the initiatives with the survey results. Thus, assisting employees in observing the real impact of the efforts and time they've spent on completing the surveys.
Demonstrate the ROI to Senior Leadership
Once you've gathered actionable data demonstrating that pulse surveys have assisted you in raising retention, improving turnover, promoting employee engagement, and more, communicate these results to your management team to maintain their support.
8. Choosing the Right Pulse Survey Software
Once deciding to purchase an employee pulse survey tool for the organization, HR professionals must analyze the pros and cons of all the options available in the market before finalizing which software vendor to choose.
9. Survey Customization
It is vital to adopt a pulse survey software that provides a science-based question library. However, there can be instances where the company is looking to ask a specific, custom question to fit in the organization's culture. Therefore, before finalizing a software, it should be checked that survey customization is part of the toolkit available at no extra cost.
10. Real-time Results
The faster the data is acquired, the sooner initiatives can be acted. The pulse survey tool software must be efficient enough to allow access to real-time results, which will assist in creating a real impact fast.
11. User-friendliness
While the survey itself may be easy to complete, If the reports are hard to understand, you will waste precious time getting valuable insights from them. Intuitive reporting and automated coaching should assist managers in comprehending and acting on input from their employees.
12. Dedicated Support
As companies begin generating, collecting, and evaluating employee pulse surveys, they must ensure that training is available. The software provider must offer dedicated support to develop a culture improvement journey.
13. Automated Coaching
It is vital to discover a pulse survey platform with in-tool assistance for identifying and targeting high-impact opportunities. The pulse surveys will identify several areas for improvement. Therefore, software must provide additional learning to help team managers prioritize and improve.
Is your organization ready for pulse surveys?
Pulse surveys can be insightful whether you have a lot of pre-existing survey data of your employees or none at all. However, it is essential to ensure that your organization's leaders and HR professionals are on the same page when it comes to implementing an employee pulse survey.
The following organizational conditions are crucial for the effectiveness of the pulse surveys –
1️⃣Keep the objective clear
Employees must realize that the purpose of pulse surveys is to offer them a voice rather than to "spy" on them. Pulse surveys can often feel obtrusive and interruptive without the correct messaging. The organization must ensure that they conduct an effective internal communications campaign informing employees that the objective of the survey is to give employees a voice and keep them updated with the company's culture.
2️⃣Involve everybody in the process
If the employees are only encouraged by the HR department to complete pulse surveys, then they're bound to fail. Hence, everyone in the organization should be on board. Managers, senior leaders, and directors should equally emphasize the importance of the pulse survey.
3️⃣Act upon the feedback received
Employees will either cease taking pulse surveys seriously or stop taking them entirely if they continue to reply to them regularly and see no improvements. By taking part in the employee surveys, senior leaders can significantly shift to induce change.
4️⃣Measure the impact of pulse surveys
Finally, employee pulse surveys enable HR professionals to quantify their efforts. HR executives must link the company's positive traits like increased productivity, high retention rates, and reduced turnover to their initiatives. Pulse surveys can provide HR teams with specific data to accomplish this. HR professionals can illustrate the impact of HR actions by showing how quantitative pulse surveys are used to identify a problem, explain it, discover a viable solution, and then optimize the key solution to generate a successful outcome.
Why Employee Surveys are Important for Remote Workers?
In a remote setting, dissatisfaction might go unnoticed
It is simple to gauge morale when managers are in the same office as their employees. In contrast, this is far more challenging in a remote work setting.
Transitions can be Challenging
For some employees, transitioning into a completely new working style can be challenging. A change in environment can recharge some people, but it can also be stressful for other people. Pulse surveys enable managers and leaders to identify and understand where employees struggle to adjust.
Prioritize Company Culture
Maintaining company culture is one of the most difficult challenges of running a remote organization. Prioritizing surveys and allowing employees to express themselves helps company leaders and executives understand where the remote culture falls short. Employees who are secluded in their home offices may lose sight of the fact that they are part of a bigger team. Thus, sending out surveys is a reminder to remote employees that they belong to a larger organization.
Also Read: Overcoming Challenges of Work from Home Set-up 
Employee pulse survey pitfalls to avoid
Data collection but no action.
There is no fatigue from taking surveys, but there is fatigue from not seeing any change. People will not want to participate if nothing changes due to their feedback. Therefore, it is vital to act on feedback and communicate the modifications undertaken to see the value of participating in employee pulse surveys.
Survey Fatigue: Asking too many questions.
Pulse surveys are ideal for delving into specific topics, while annual surveys cover greater depth. Keeping pulse surveys short is important for gathering focused insights. It is vital to understand that asking lengthy feedback questions too frequently will irritate people, due to which they will be fed up, not respond at all or give poor quality feedback.
Not leaving room for comments.
Quantitative replies are excellent for evaluation and benchmarking. However, including a few open text questions into pulse surveys provide additional insight into employee sentiment and improvement ideas. Make the open text questions optional so employees don't find the survey strenuous.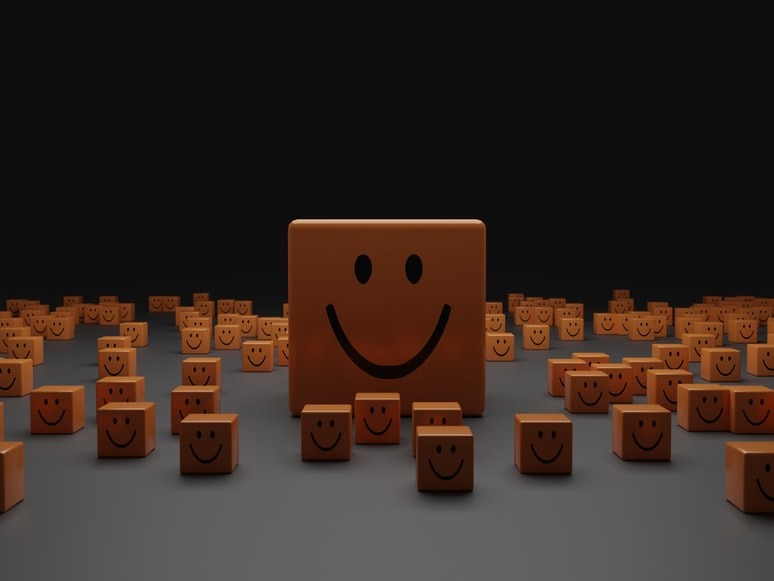 Also Read: How to Win the Hearts & Mind of Your Workforce in 2022?
Summary
A good workplace is one in which employees feel respected and cared for. Investigating corporate challenges aids in the creation of a satisfying job experience. The effectiveness of pulse surveys has made multiple companies establish it in their workplaces. Employee pulse surveys can support several work areas and reshape the company culture, making it the best to measure engagement levels.
Pulse surveys may be an essential aspect of your listening strategy because they provide immediate feedback during transition periods, a tool to assess engagement and the effectiveness of measures, and a means to get more information on specific issues. One of the most remarkable things about pulses is their adaptability. Pulse Survey technologies condense data into concise, simple dashboards and reports, removing any guesswork.
Finally, Employee pulse surveys have revolutionized the time-consuming and exhausting annual staff surveys. HR managers now have more time to devote to initiatives that genuinely matter, thanks to the use of a Pulse Survey tool. So, the next time you need helpful feedback from your staff, don't be afraid to conduct an employee pulse survey!
---
Also Read: Power Of People Data. HR Must Make People Analytics More User-Friendly