Employee benefits refer to various types of non-wages compensation provided to employees in addition to their regular salary or wages. These benefits may include health insurance, retirement plans, paid time off, sick leave, disability insurance, life insurance, tuition reimbursement, employee assistance programs, and other perks.
Providing employees with a comprehensive benefits package can contribute to overall employee satisfaction and experience, leading to a higher level of employee retention and engagement. When employees feel that their employer values them and supports their well-being, they are more likely to be motivated, productive, and committed to their work.
Employers who prioritize employee benefits and experience are more likely to attract and retain top talent in a competitive job market. Additionally, offering benefits can help improve the overall health and wellness of the employees, leading to fewer sick days, reducing healthcare costs, and increased productivity. Overall, investing in employee benefits can have a positive impact on both employees and employers.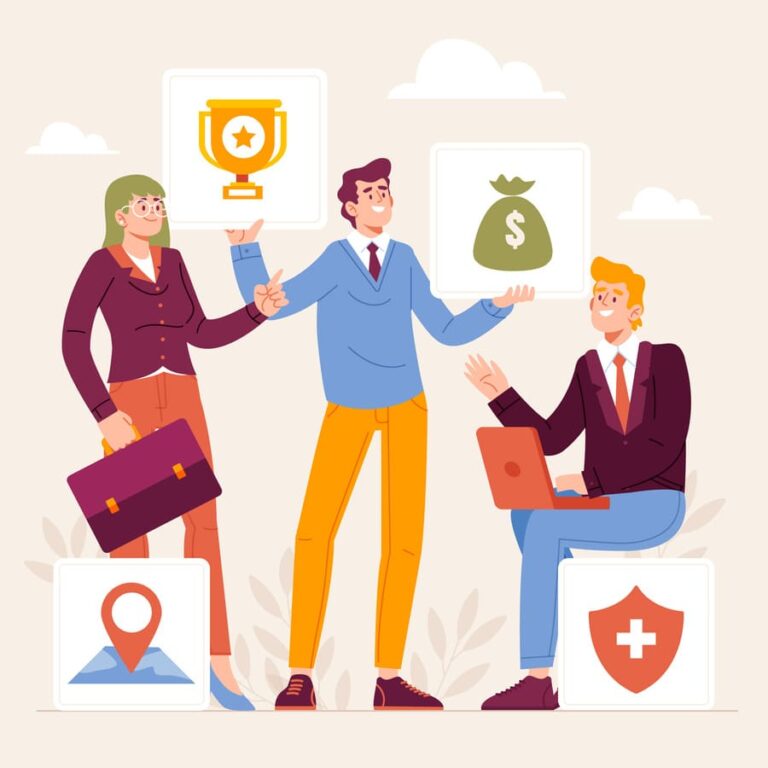 There are many types of employee benefits that employers can offer to their employees. These benefits can be managed by benefit management software. Some common types of employee benefits include:
This is one of the most common employee benefits, and it covers the cost of medical expenses and treatments.
This insurance provides financial benefits to the employee's family or beneficiaries in the event of their death.
 This includes vacation time, sick leaves, and personal days.
This insurance provides income replacement for employees who become disabled and cannot work.
6. Flexible spending accounts
 These accounts allow employees to set aside pre-tax money for healthcare and dependent care expenses.
7. Employee assistance programs
These programs provide counseling and other support services to employees and their families.
These programs encourage healthy behaviors and may include gym membership, health screenings, and wellness education.
 Pre-tax accounts or subsidies for public transportation or parking costs.
10. Tuition reimbursement
Financial assistance for employees who pursue further education.
=> Employee benefits can help attract and retain talented employees while improving their well-being and job satisfaction. These are just a few examples of the many types of employee benefits that an employer might offer. The specific benefits offered will vary depending on the employer's industry size.
Transform your benefits experience!
Boost employee satisfaction and well-being with our benefits management software.
Importance of employee benefits
Employee benefits are an essential component of a competitive compensation package for attracting and retaining top talent in any organization. Here are some of the reasons why employee benefits are important:
1. Attract and retain talent
Employee benefits play a significant role in attracting and retaining top talent. Organizations that offer comprehensive benefits packages are more likely to attract high-quality employees and reduce turnover rates.
2. Increased job satisfaction
Employee benefits contribute to increased job satisfaction among employees. Offering benefits such as health insurance, retirement plans, and paid time off shows that an organization values its employees' well-being and work-life balance.
3. Improved employee health
Health benefits, such as medical, dental, and vision insurance, contribute to improved employee health. Healthy employees are more productive, take fewer sick days, and are less likely to quit their job due to health-related issues.
Offering a comprehensive benefits package gives an organization a competitive advantage in the job market. Candidates are more likely to choose an organization that offers better benefits than their competitors.
Overall, offering employee benefits is a crucial component of any successful business strategy. It not only attracts and retains top talent but also contributes to increased job satisfaction, improved employee health, and provides tax benefits. 
Employee Benefits: examples
Free meals, on-site gyms, 18 weeks of paid parental leaves, and death benefits that pay a deceased employee's spouse or partner 50% of their salary for 10 years.
$2,000 yearly travel credit, paid volunteer time off, and a generous employee stock option plan.
100% paid healthcare coverage for employees and their families, 9 paid holidays, and on-site childcare services.
6 days of paid volunteer time off, 7 paid days off for employees to learn new skills, and up to $5,000 annually for employee education expenses.
Unlimited vacation time, paid parental leave for both parents and one year of paid time off for new parents.
Two paid days off per year for outdoor activities, 50% employee discount on REI gear, and access to on-site fitness centers.
20 weeks of paid parental leave, 3 months of paid sabbatical leave after 10 years of employment, and on-site healthcare clinics.
On-site healthcare clinics, 6 weeks of paid parental leave, and 4 weeks of paid time off for volunteer work.
Unlimited vacation time, 26 weeks of paid parental leave, and up to $10,000 annually for employee education expenses.
Up to 8 weeks of paid parental leave, on-site healthcare clinics, and up to $10,000 annually for employee education expenses.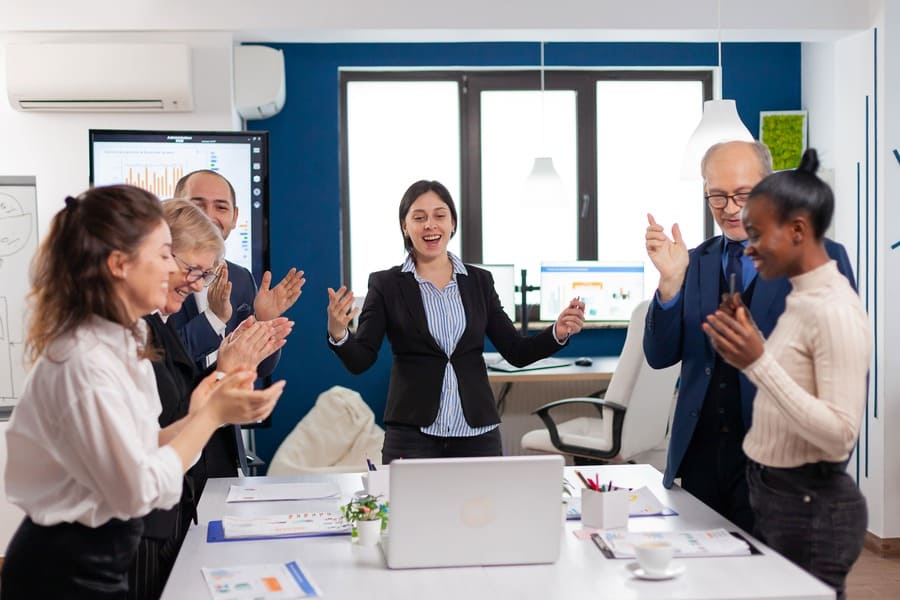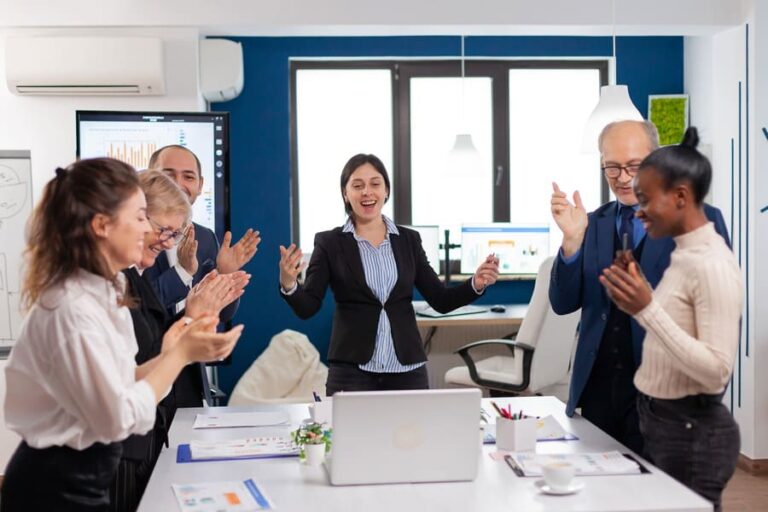 What does Zimyo have in store for you?
Boost employee motivation and retention rates by implementing performance-based bonuses. Customizing bonus rules to meet employee needs and preferences can create friendly competition among colleagues, which can further enhance motivation levels. Performance-based incentives can also drive productivity, leading to an increase in overall business success. 
By prioritizing employee satisfaction through these types of initiatives, companies can attract and retain top talent while keeping employees happy and motivated. It is essential to ensure that any such bonus programs are fair, transparent, and free of bias to maintain employee trust and satisfaction.
Zimyo offers a comprehensive solution for employee insurance needs, providing a single access point to various insurance categories, such as term life insurance, medical insurance, and vehicle insurance. This streamlined approach ensures that employees have access to multiple insurance options under one roof, making the process more convenient and efficient.
In addition, Zimyo's team provides assistance in understanding insurance coverage, ensuring that employees are well informed and can make informed decisions. By offering this service, Zimyo helps to increase employee retention rates, as employees feel valued and supported by their employers.
Providing health and medical coverage is an integral part of the insurance options offered by Zimyo. By providing this coverage, employers can demonstrate their commitment to the health and well-being of their employees, which in turn can lead to a happier and more productive workforce.
Experience 10 times faster and more accurate payroll processing with Zimyo. Our payroll software syncs seamlessly with your time and attendance system to ensure 100% error-free salary calculation and timely disbursement.
With Zimyo, you can improve employee satisfaction by providing them with a hassle-free salary disbursement process. This will enhance their overall experience, as they won't have to worry about salary delays or errors.
Our payroll system guarantees quick and error-free salary disbursement, giving you peace of mind and allowing you to focus on other essential aspects of your business.
Don't let salary processing be a burden for your organization. Switch to Zimyo today and experience a seamless, reliable, and efficient payroll processing solution.
Loans can be an effective tool to boost employee retention and loyalty. By providing instant personal loans to employees, you can help alleviate their financial worries and improve their overall well-being.
To ensure transparency and fairness, setting up an approval workflow for loan applications is crucial. This can include criteria such as length of employment, salary, and credit history. By doing so, you can ensure that loans are being given to employees who are likely to repay them. It's also crucial to ensure that there are zero hidden charges associated with the loan. This means that all fees and interest rates should be clearly communicated to employees upfront, so they can make informed decisions about whether or not to take out a loan.
Finally, it's important to configure loan EMI (Equated Monthly Installments) so that they are manageable for employees. This can involve setting a repayment period that aligns with the employee's salary schedule and offering flexible repayment options if necessary.
Overall, by providing instant personal loans with a transparent approval process, no hidden charges, and manageable EMI, you can help your employees feel supported and valued, leading to increased loyalty and retention in the long run.
Manage your benefits like a pro!
Empower your employees with our benefits management software.
Employee benefits are an essential part of an organization's compensation package, and they have a significant impact on employee satisfaction and retention. By offering a variety of benefits, including health insurance, retirement plans, paid time off, and employee wellness programs, companies can attract and retain top talent and promote a work-life balance in organization. While the cost of providing employee benefits can be high, the long-term benefits to both employees and the organization make it a worthwhile investment. It's essential for organizations to regularly review and update their benefits packages to ensure they remain competitive and meet the changing needs of their workforce. Finally, communication is key in ensuring that employees understand and appreciate the value of the benefits they receive.