COVID-19 shut slammed corporate businesses to STAY BEHIND THE WALLS. Disgusted by the unwanted touch of the Corona and isolation as the key to conserving chastity of businesses- puts forth the question- will the businesses survive amid the fall?
The virus spread in the physical structures vis-à-vis its inability to affect the virtual structures- comes as a viable means for the WORK TO GO ON.
Working remotely: The shift in the work culture paradigm is the ultimate survival of the fittest adopted by the employee, employer, and HR. The trend of working from home- is definitely on an upswing to flatten the curve and to make a mark.
The future of remote work post COVID: Work from home which earlier was perceived outlandish is now an outstanding trend that is bound to grow in the future!!
Will Companies Continue to Work from Home?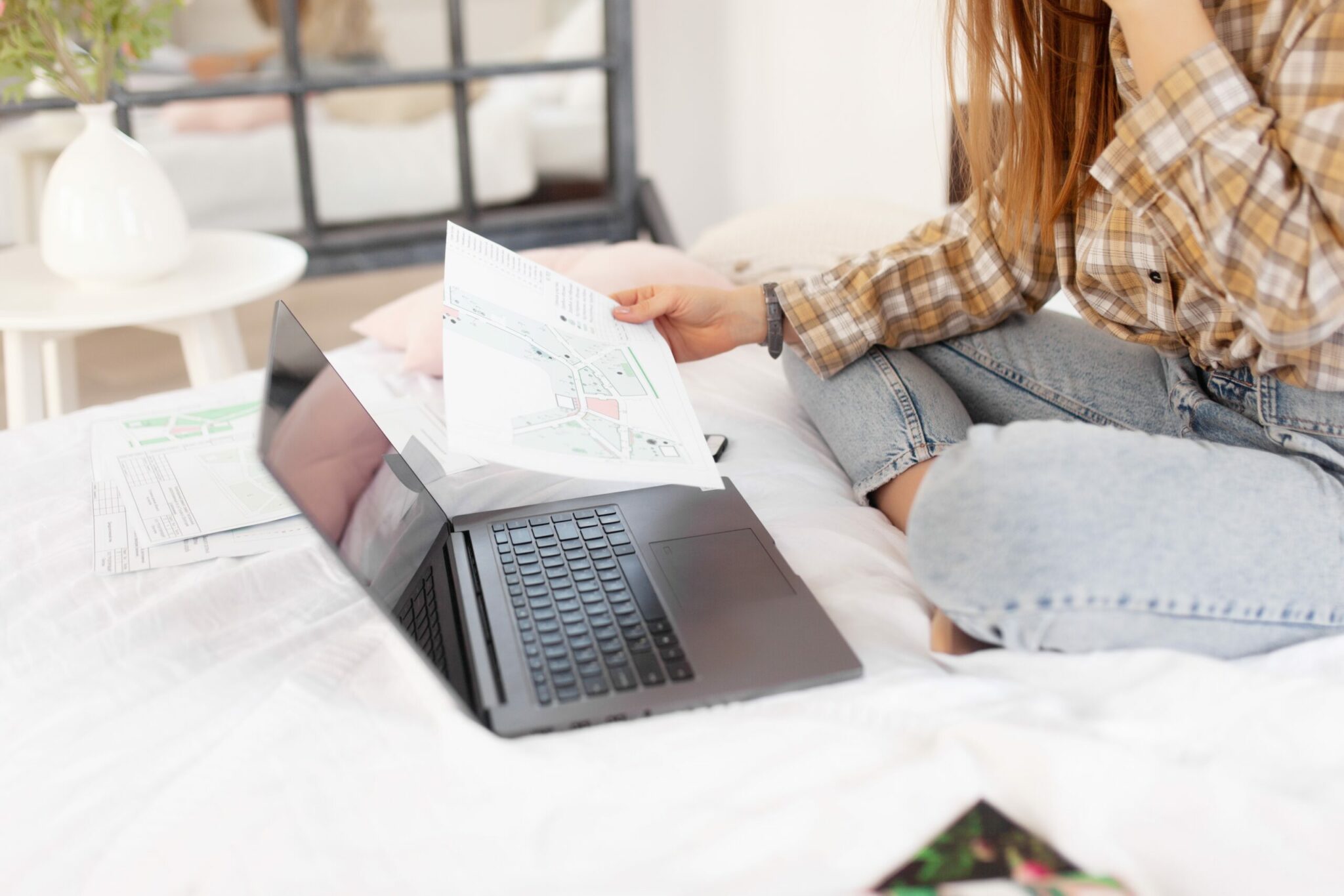 There's a lot more than the spread of the pandemic why remote work is gaining momentum.
Reason-1: No need to travel for work
Long commutes cause stress. The early morning target of every employee to reach the office on time causes a lot of hassle. Witnessing how employees manage work from home- a large number of companies will encourage employees to stay safe and work from home.
Reason-2: More focus on work
The ability to concentrate on core tasks from the comfort of the home environment saw a rise in the productivity of many workers. Work from home drew more focus to WORK in the new normal.
Reason-3: Reducing Staff Attrition
Allowing employees to work from home has worked well in talent retention and lower staff attrition.
Reason-4: Attracting Talent from all Corners of the world
In the remote work culture, companies can attract better talent from all corners of the world. Additionally, employers save on relocation costs they would otherwise incur on getting an employee to their physical work location.
Advantages and Disadvantages of working remotely
The COVID-19 pandemic made our offices undergo a home office makeover. Here we consider the advantages and disadvantages of the new normal work from home.
Before the spread of the pandemic, large numbers of employees never looked up to the idea of working from home. Now, as tens of millions of people suddenly find themselves forced to work remotely, the question needs to be addressed for sure.
The virus will eventually subside, but employees will likely continue to work from home. If companies can make a success of remote working, they may be more likely to continue doing so. Here, we have a look at some of the advantages and disadvantages of remote working for employers and employees.
Advantages
Increased productivity
During the pandemic, remote working made many employees work from the comfort of their homes. Now, as in normal times, the main advantage of working from home is the flexibility it provides – for both employers and employees.
Saving everyone money
Working from home helped save a lot of money. While employees spend less on commuting (along with fewer expensive takeaway lunches and coffees), and may save money on child care, health, retirement, and so on. Fewer people in the office account for less office space, saving money on rent, electricity bills, and wifi in the cubicles. For some businesses, it might be possible to dispense office space for once and for all.
Happier employees
Studies have shown that many employees put comfort above all. On top of this, it has given employees the ability to control their work schedule which has exceeded satisfaction.
Disadvantages
People need people
One major downside is the lack of employee to employee interaction amid the work from home culture. To manage social and professional isolation- companies organize regular 'social' meetings – where teams engage in quizzes, sing-along, games, shared online meals, or other non-work activities.
Keeping up productivity
Companies also need to develop ways to monitor employees working from home. Instead of using draconian measures, such as accessing employee webcams- companies should invest in specialized training sessions to help workers maintain productivity levels.
Security
One practical drawback to remote working is the issue of security. Videoconferencing platforms including zoom, in particular, have been criticized for many privacy concerns.
Challenges HR face in managing remote work employees
Human resources is the backbone giving the right support to businesses in the world. But modern workforce environments have created lots of issues and inefficiencies for HR. More specifically, companies are facing trouble in overcoming the remote employee challenges of HR.
Does your business have field workers, remote staff, or other employees? Your HR department needs to make adjustments to accommodate each member as an integral part of your organization.
Studying Statistics: Learning about remote employee challenges of HR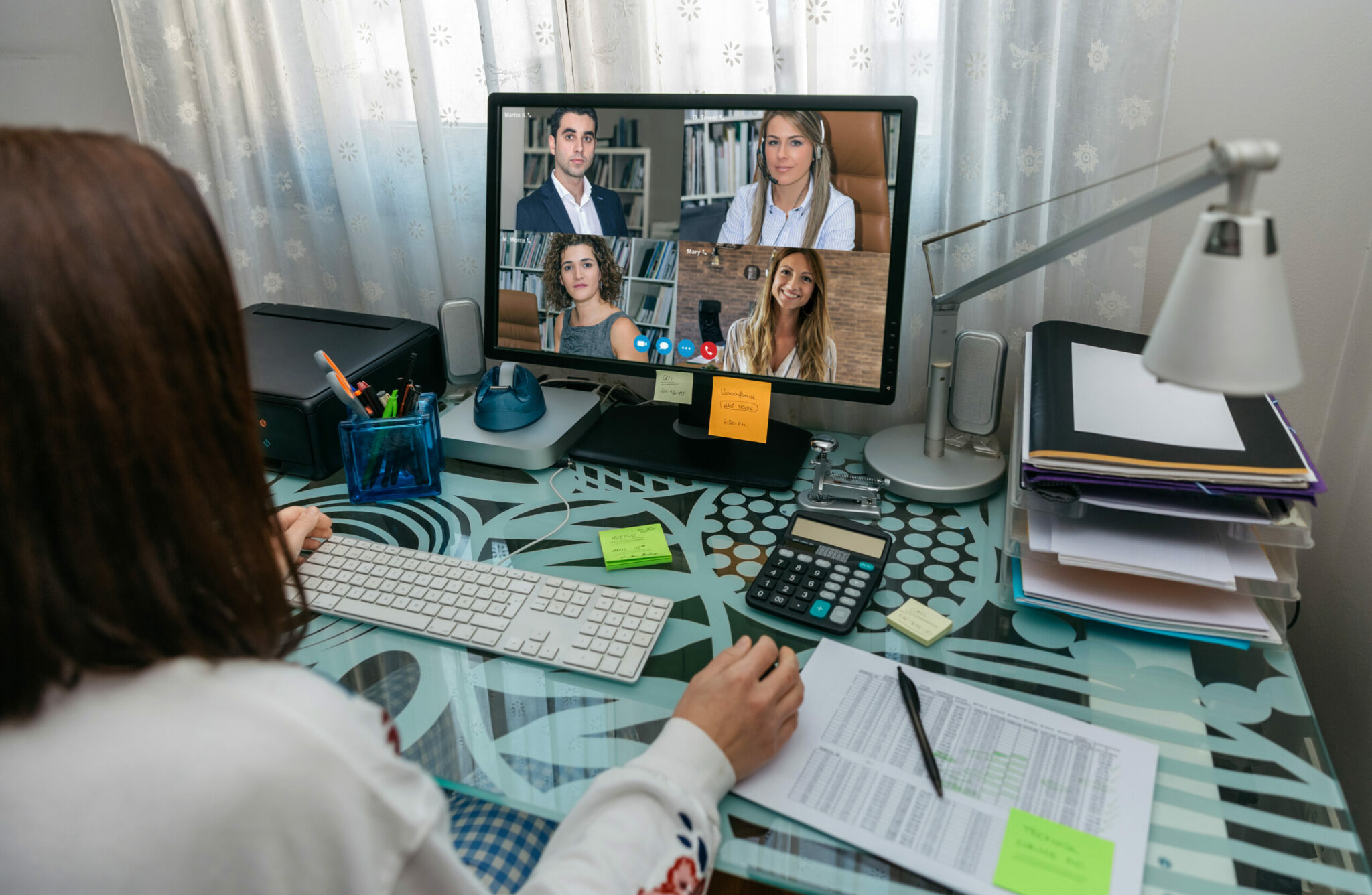 It is witnessed that 38% of the virtual workforce regards communication hassle as the biggest barrier. An additional 33% of those workers say their company lacks the right technology to cater to daily needs and requirements.
In another study conducted of 82,000 businesses and 1.8 million employees across 49 industries, companies with engaged employees were observed to be 20% more productive than companies with low engagement.
Only 28% of companies can definitively say that their onboarding process worked wonders. That number is far too low. This is one of the most crucial times in employee development.
Whereas, field workers and desk-less employees felt a disconnect between their employers.
In summary, there seems to be a lot of information, unorganized channels set up for communication, and remote workers.
How to Align Remote Work Management with Technology?
To set the remote work curve straight- HR departments would do much better by giving best technology for working remotely #1 consideration. This is why internal business mobile apps will be high on technology transforming the workplace environment.
With an application, new hires can access anything and everything they need to know about the training programs and on-boarding process in one go.
They can access study materials and even take quizzes or tests for in-house certifications.
The HR department will be able to keep track of the progress of new hires as they go through the training and onboarding process on the backend side of the application. This ensures that everyone is going through the steps as required.
Who Will Benefit the Most from Remote Work Opportunities?
The benefits of remote work—for both employees and managers
In nearly every industry, employers and employees alike are benefiting from the new work from home culture.
Due to the unprecedented popularity, remote work capsized into a full-fledged global work movement even before the COVID-19 fallout.
According to a study, in 2018, 50 percent of the U.S. workforce was projected to be remote; across the pond, Europe's remote workers have grown from 7.7 percent to 9.8 percent in the past decade. Adopting work from anywhere policy- where and when they want cuts across all industries and company sizes. Many of today's top companies offer full, half, or partial remote work. Working remote doesn't always mean "from home," either; it can apply anytime an employee works off-site—whether that's at a coffee shop or a flexible workspace.
The New Normal Work from Anywhere Portal: Ultimately, working remote increased flexibility and autonomy for employees. According to Inc., nine out of 10 workers who currently work remotely plan to do so for the rest of their careers. Technology such as video conferencing software, collaboration platforms, and cloud services keep people connected and allow them to have meetings and complete projects from anywhere, anytime. But it's not just employees who benefit: Employers are starting to view remote work as an integral part of hiring and retaining top talent, staying competitive in their field, and even saving on business costs.
---
Also Read: 5 Leadership Lessons From the Pandemic