As technology is advancing day by day, organizations are making use of technology to make improvements in their business procedures and stay above the competition in the market. Similarly, when it comes to measuring the performance of employees in the organization it is necessary to set OKRs and KPIs of each employee. There are chances of manual errors and biases if they are measured manually whereas by opting for Performance Management Software organizations can make data-driven decisions and plan for the growth and development of employees who achieve their OKRs on time. Investing money in a good Performance Management System outweighs the cost incurred and helps to manage the workforce efficiently. As the demands of the customer increase in the market, various companies come up with new technologies to meet this demand.
Companies are trying to stay above the competition by leveraging new features in their product. When it comes to investing Performance Management Software can do wonders in engaging the employees efficiently.
Benefits of Performance Management System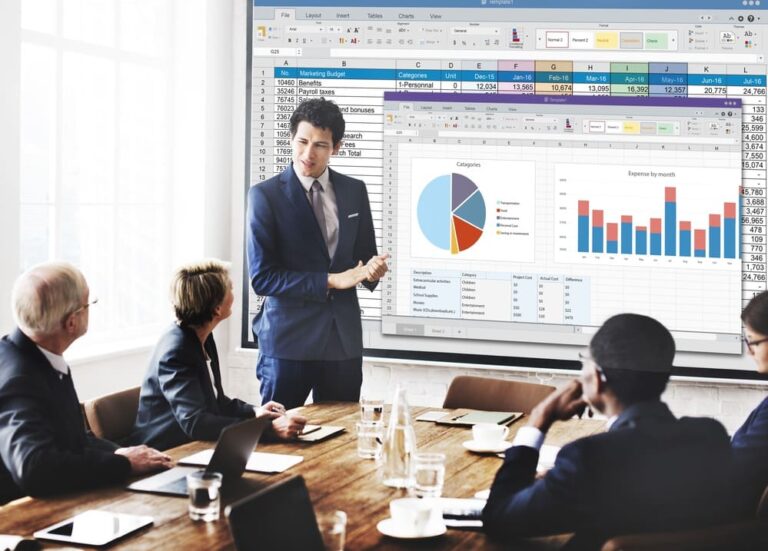 The Performance Management System provides immense benefits to employees as well as organizations. Here are some of the Benefits of Performance Management System:
Employees feel honored when they are involved in the Performance Management System as companies are providing them value. It helps to boost employee morale. Employees can use PMS to view their performance and set their goals accordingly. Performance Management Software is designed in such a way that it helps to make data-driven decisions. Employees feel included when they are provided with an opportunity to access their performance timely and make necessary decisions for organizations.
2. Continuous Employee Feedback
The best use of PMS is that it acts as a bridge between employee feedback and employer. Continuous feedback is provided regularly. Thus it helps organizations review the performance of their employees regardless of their job location and time and motivate them to do their best. When organizations often use a PMS it increases their job satisfaction and contributes to employee retention. However, companies must inculcate a positive culture of feedback. This needs to be taken care of while setting up the PMS in any organization.
3. Effective management of goal
Goals are the backbone of a successful Performance Management System. With the help of PMS, organizations can set up long-term goals as well as they can also set individual goals for their employees as well as how they will fulfill these goals. Thus we can say that PMS acts as a goal tracker for employees where managers can set goals for their employees according to their capabilities. Moreover, it also helps employees to set their own smart goals according to the goals set by managers so that they can achieve their goals on time.
4. Powerful analytics for employees
One of the greatest benefits of having a Performance Management System is that managers can get data analytics with a single click from anywhere. With the help of this data, managers can make strategies for their employees. The best part of having a data-driven report is that it reveals the performance metrics of all the employees and also helps to take initiatives to improve the performance of the organization.   
It is one of the most important and useful modules of the Performance Management System as it is used widely in companies. This 360-degree feedback system is useful in gathering feedback from all the employees, vendors, peer evaluation, customer feedback etc. Moreover, this feature helps employees to provide anonymous feedback to their managers. It helps to diminish the perception gap between self-evaluation and employee evaluation.
6. Understand the strength and weaknesses of employees
No individual is the same in any aspect. Every individual has their strengths and weaknesses and they perform according to their strengths and weaknesses. So it is important to measure their weaknesses such that training sessions can be conducted to improve their performance as well as strength to reward and appreciate them accordingly. It helps organizations to make data-driven decisions for their employees.
It helps to achieve the organizational goals with utmost efficiency.
7. More efficient HR professionals
As paperwork diminishes after opting for Performance Management Software HR professionals can focus on more strategic tasks that can contribute to the success of the organization as a whole. PMS collects the data of employees to ease the burdens of HR. It helps to free them related to work of performance management and analysis and provides constructive employee feedback.
It is proven that HRs of organizations using PMS are more efficient and less frustrated as measuring the performance of every individual is a very hectic task for HRs. This hectic task is done by PMS with ease and efficiency.
8. Identify problem employees
Every organization has some problems with employees. Whether it's in the form of performance or complaints from colleagues. HRs are required to identify those employees and provide them with special training sessions and if after regular training sessions, there is no change in their performance they can be terminated from the organization as they are not contributing towards the growth of the organization.
The ability to find and fire those employees is a very crucial task for HR professionals.
Upscale Performance and Revenue!
Zimyo's robust Performance Management Software manages the entire performance cycle of an employee.
Zimyo Performance Management System(PMS)
Zimyo PMS provides a robust solution for organizations to measure the performance of employees and organizations. It helps to transform the whole Performance Management Process from a unidirectional, time-bound avatar to a dynamic one. It helps to connect the dots of goals, alignment and growth.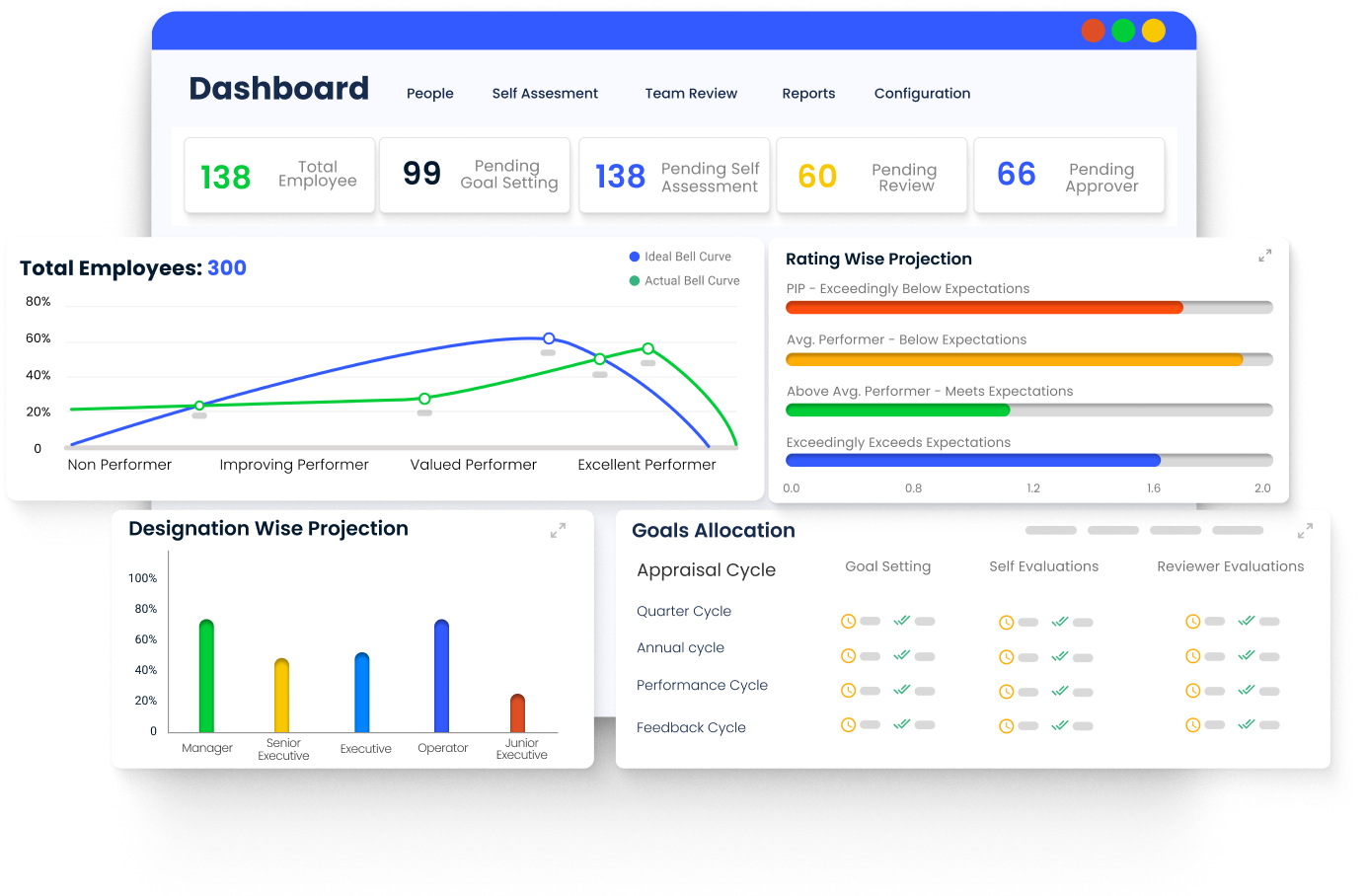 Helps to build thought leadership among employees
Zimyo PMS helps management to take unbiased decisions, it helps to boost employees morale. It offers various graph charts such as 9 Box Matrix, Normalization ratings, Competency Ratings etc to make data-driven decisions. These data-driven decisions help organizations to achieve their goals on time as they provide timely reports when the organization is behind their goals.
Helps to strengthen employee productivity with quality feedback
Zimyo PMS helps to strengthen the productivity of employees and revamp their behaviours, breaking the inaccurate and old ways with the management software. Employees must perform well as their performance completely affects the performance of the organization as a whole and quality feedback improves the chances of improvement.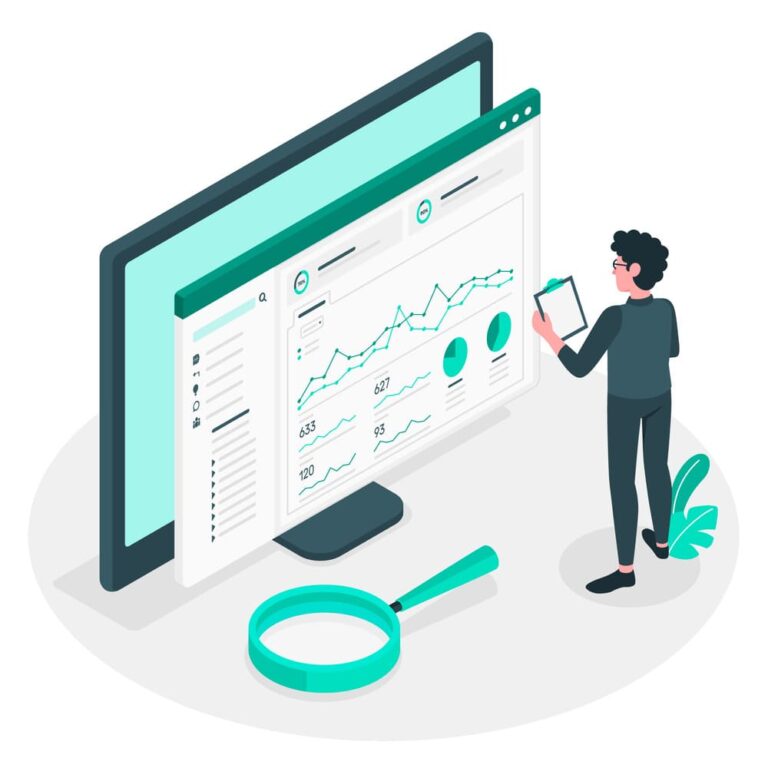 Align employee focus and organizational revenue by 3x
It helps to align the employee focus with clear-sighted key results and track their real-time performance. With Zimyo PMS the momentum of the workforce can be set. If used efficiently Zimyo PMS helps to cover the revenue by 3x. The results achieved by Zimyo PMS outweighs its investment. Easy tracking and time-to-time monitoring of employees' goals is essential to plan out training sessions if their performance is inadequate and plan appraisals and appreciation if they are completing their goals. 
Helps to achieve organization's success by monitoring performance indicators
Effective performance is essential for organizations to achieve their goals on time and goals are achieved when they are measured at proper intervals. Zimyo PMS helps to achieve the organization's success by monitoring these performance indicators.
It helps to:
Set quantifiable goals
Measure the success of these goals
Revamp the plan if not working
Helps to automate the appraisal process
Zimyo PMS helps to automate the appraisal process by opting for the digital appraisal process. It is easy to integrate Zimyo PMS to provide adequate appraisals to their employees by their performance. It helps organizations to achieve timely performance appraisals, automate the whole process of appraisal, get performance compensation daily, less paperwork and improved employee experience and engagement.
Appraise your workforce for their efforts!
Set goals and reward deserving employees for their efforts in growth.
We have discussed an immense number of benefits of Performance Management Software. Several companies are offering PMS in the market but before choosing the PMS organizations should look for software that is easily compatible with organizational policies. The PMS should be easy to adapt by all the employees as it is used by the employees as well as HR professionals. If you are unsure about which PMS you should opt for, you can ask for demos from various organizations. It helps you to choose the right PMS software.  
Recognize the top performers!
With Zimyo PMS admire and compensate the top performers of your organization.