It has never been easy to manage human resources. Hiring the right people and providing practical employee experience is still a significant problem for human resource managers. However, with the right HR technology, they can transform their HR functions and overcome these challenges. HR technology has progressed dramatically over the years. A steady supply of new tools and technology, like HR software or HRMS, has changed how HR professionals work. The best HR startups in India are offering robust HR management solutions that make employee engagement easy and efficient.
Organizations can decrease the amount of manual effort related to employee management by implementing HR technology. HR automation improves workflow and increases staff efficiency. HR software assists every firm-from major global corporations to small local enterprises- to level up their HR leaders.
Impact of Pandemic on HR Startups in India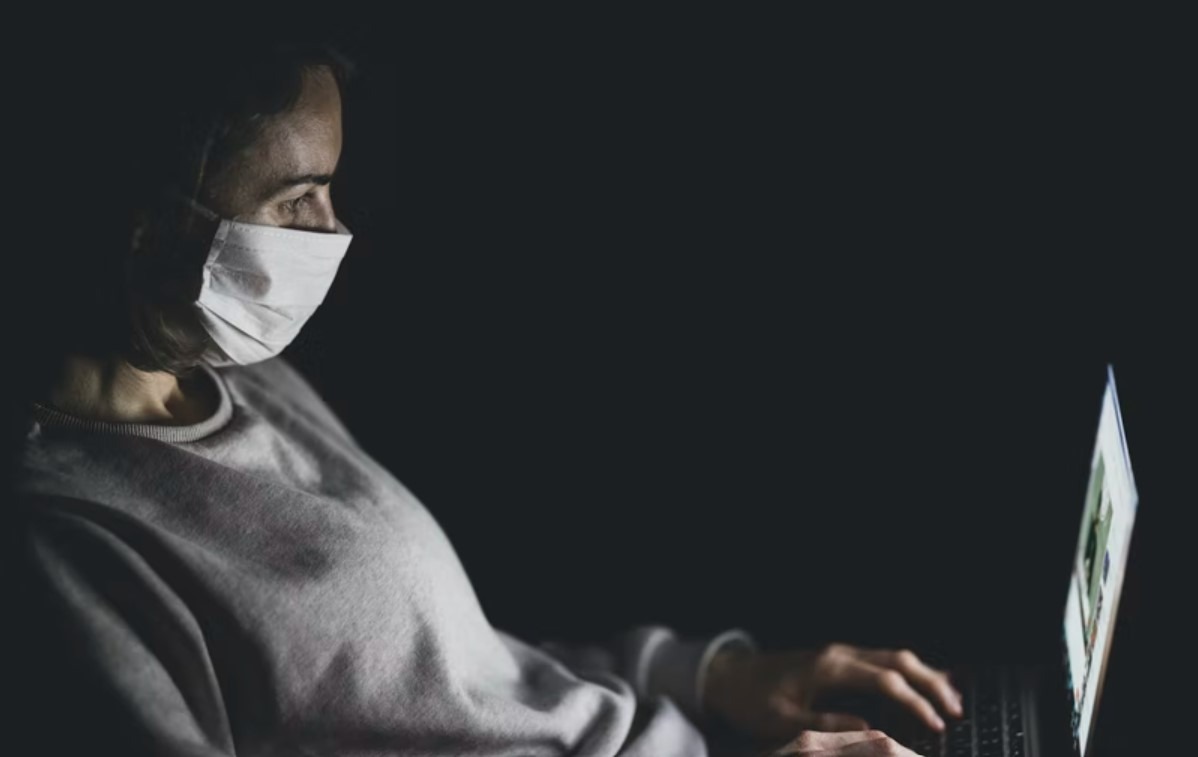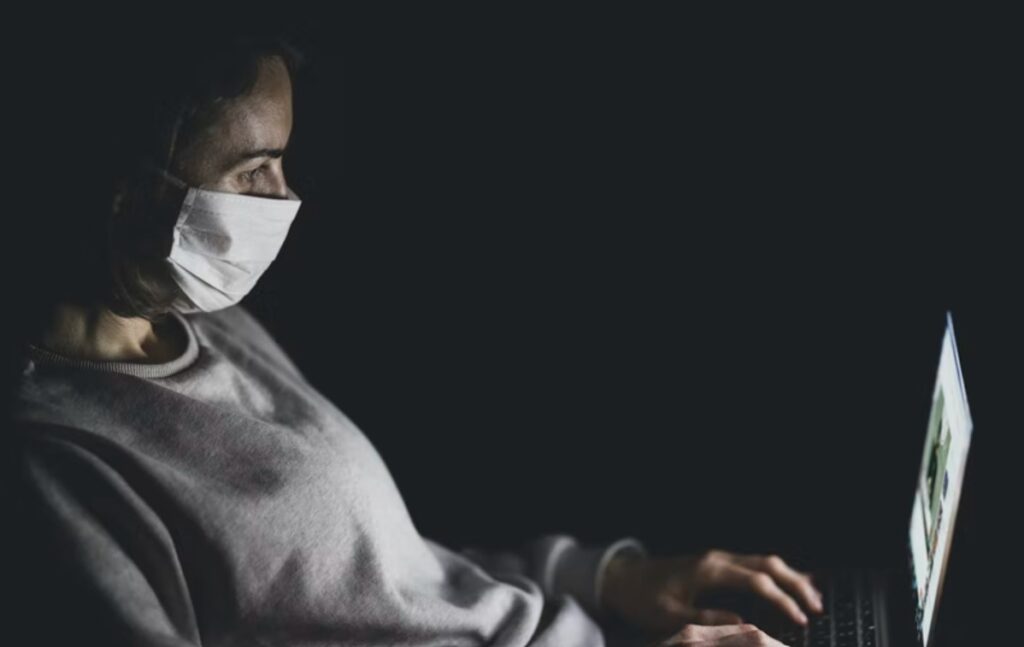 The Covid-19 pandemic has brought significant changes in the corporate sector. On the one hand, this transformation makes it easier for firms to function, but on the other hand, this makes things quite difficult for HR Managers. Overseeing hybrid employees is difficult enough, but remote recruiting complicates matters even further. Recruiting a hybrid workforce presents a unique set of challenges. Some of them are completing screenings in a single sitting, technical challenges, time zone discrepancies, and a daunting onboarding procedure.
The pandemic has prompted a shift in how firms approach the HR function, expediting the disruption of old HR models and strongly emphasizing IT in all HR activities. Several HR startups in India have started emerging due to the increased digital transformation, AI, and automation. Venture capitalists have pumped millions into the best HR startups in India to ensure distinct recruiting and talent administrations. Data analytics, social networks, and digital innovations significantly impact how people work and interact today.
1. Change in working arrangements owing to COVID-19 pandemic
Companies have understood that management should be dynamic and flexible. When the crisis is over, both firms and workers will be accustomed to working remotely, resulting in a permanent transition to a hybrid workforce. Thus managers manage a remote workforce. Employees will need continuous support from their HR managers across different sites. HR Tech firms with cloud-based workforce platforms will become more vital than ever. Additionally, new performance management systems that use a variety of criteria to assist and evaluate employee performance will guarantee that remote workers are not unfairly punished for not operating "under the manager's eye."
2. Importance of overall employee wellbeing
In a post-Covid future, the conventional model of one HR manager supervising 500 people in firms will no longer work. Employees have started to recognize that their general wellbeing, which includes mental wellbeing, is the crucial determinant in whether or not they will remain with a specific firm. HR Tech startups can boost employee satisfaction and deliver outsourced employee incentives like professional counseling. This will give a significant competitive edge to employers trying to retain their top employees.
3. Huge influx of funding into HR Tech
It is crucial to highlight that HR Tech firms are not attempting to disintermediate human resources executives. Instead, they provide them with the tools they require to successfully manage a wider distributed workforce with higher aspirations of what the company can do for them. Investors appear to be on board as well. Since 2021, the best HR startups in India have raised about $300M. HR Tech may end up becoming the industry that creates the most unicorns within the next 3 – 5 years.
Also Read: How the pandemic has expanded the role of HR?
Best HR Startups in India Worth Watching in 2022
Since the HR Tech domain is evolving so fast, it has become next to impossible to keep track of what's happening in the industry. With so many different HRMS software sprouting every day in India, finding the best one for your company isn't easy. That is why we've created a comprehensive list of the 11 Best HR startups in India in 2022 that will help you weigh your choices and pick the right one for you. Make sure you keep a watch on these startups to fully maximize your human resource management system:
Zimyo


Founded in 2018, Zimyo is a one-stop solution to satisfy your HR needs. Zimyo has become one of the best HR startups in India with four years of experience and has succeeded in resolving HR challenges of prominent clients like TVF, Bajaj Capital, 88 Pictures, Vyapar, YouWeCan, M2P, Riskcovry, etc. The platform effectively handles the end-to-end human resources requirements. From managing a disengaged workforce, resolving payroll issues, managing HR activities, or measuring employees' performance, Zimyo has provided significant relief to all HR professionals.
Zimyo streamlines all your HR processes and offers 40+ modules to choose from, depending on your organizational requirements. All modules are accessible for usage through a cloud-based software or in-house model. Zimyo's effective technology helps businesses reduce attrition by three times. Zimyo is currently serving the needs of organizations of all sizes from small, medium to large-sized enterprises.
Over the years, Zimyo has proved its mettle in the following areas:
Core HR

Payroll Management

Recruitment and Onboarding Management

Employee Engagement

Performance Management

Time and Attendance Management

Employee Benefits
Moreover, Zimyo's online platform eliminates the need for HR professionals to rely on manual data input, reducing the likelihood of manual errors.
Zimyo's vision is to empower leaders and organizations across the world to offer true 'employee experience' to their employees, helping them get the best out of their workforce, driving higher engagement, and building a differentiating human capital advantage.
Belong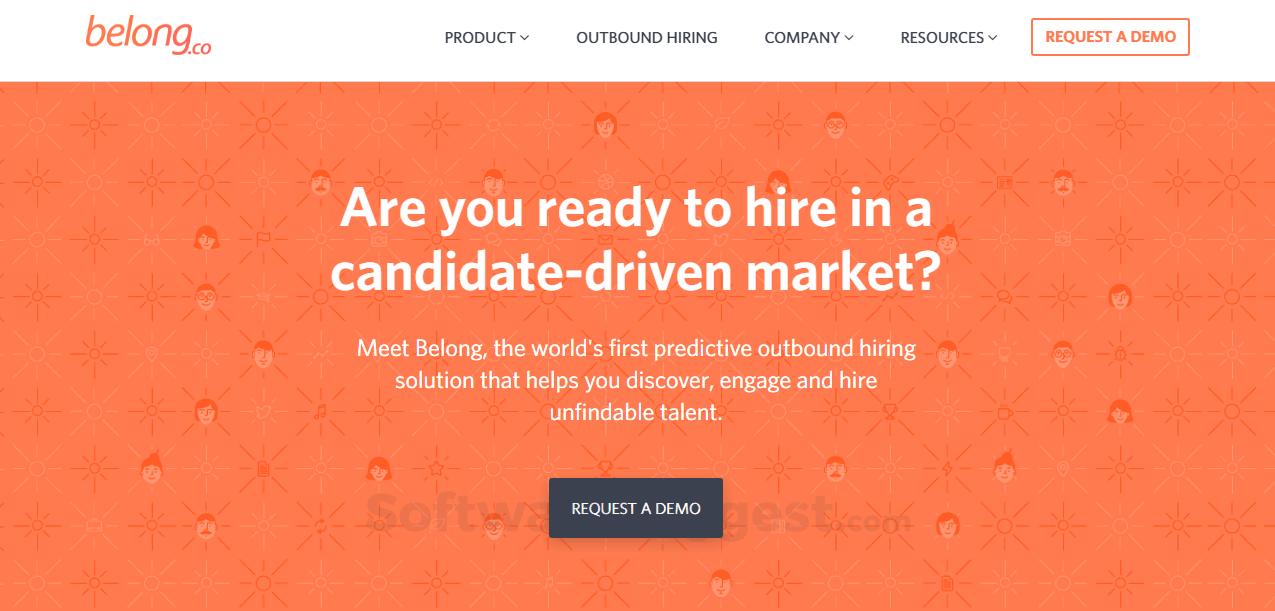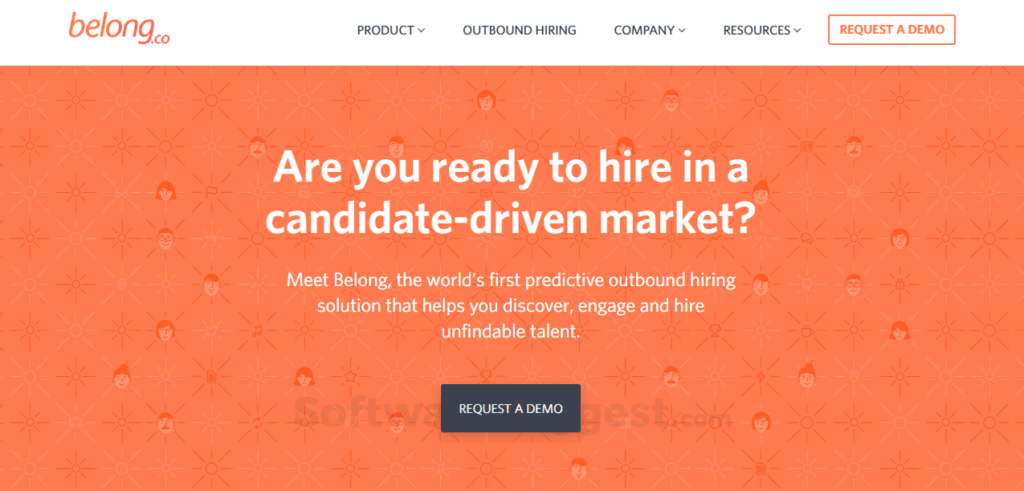 Belong, founded in 2014, is a predictive hiring platform that uses data science and predictive analytics to find and engage high-impact talent. In the last eight years of service, the company has grown to be among India's leading HR-Tech firms by providing its clients with outbound recruitment services. The company successfully raised $10 million in 2019.
The machine learning algorithms by Belong assist HR professionals in shortening the recruiting cycle. The software designed by the company assists in reducing hiring time, automating & personalizing engagement, monitoring applications efficiently and engaging talent effectively. It also helps in incorporating talent DNA to recruit and keep the best fit.
Belong's clients include global behemoths such as Amazon, Publicis, Reliance Jio, Cisco, and ThoughtWorks.
Darwinbox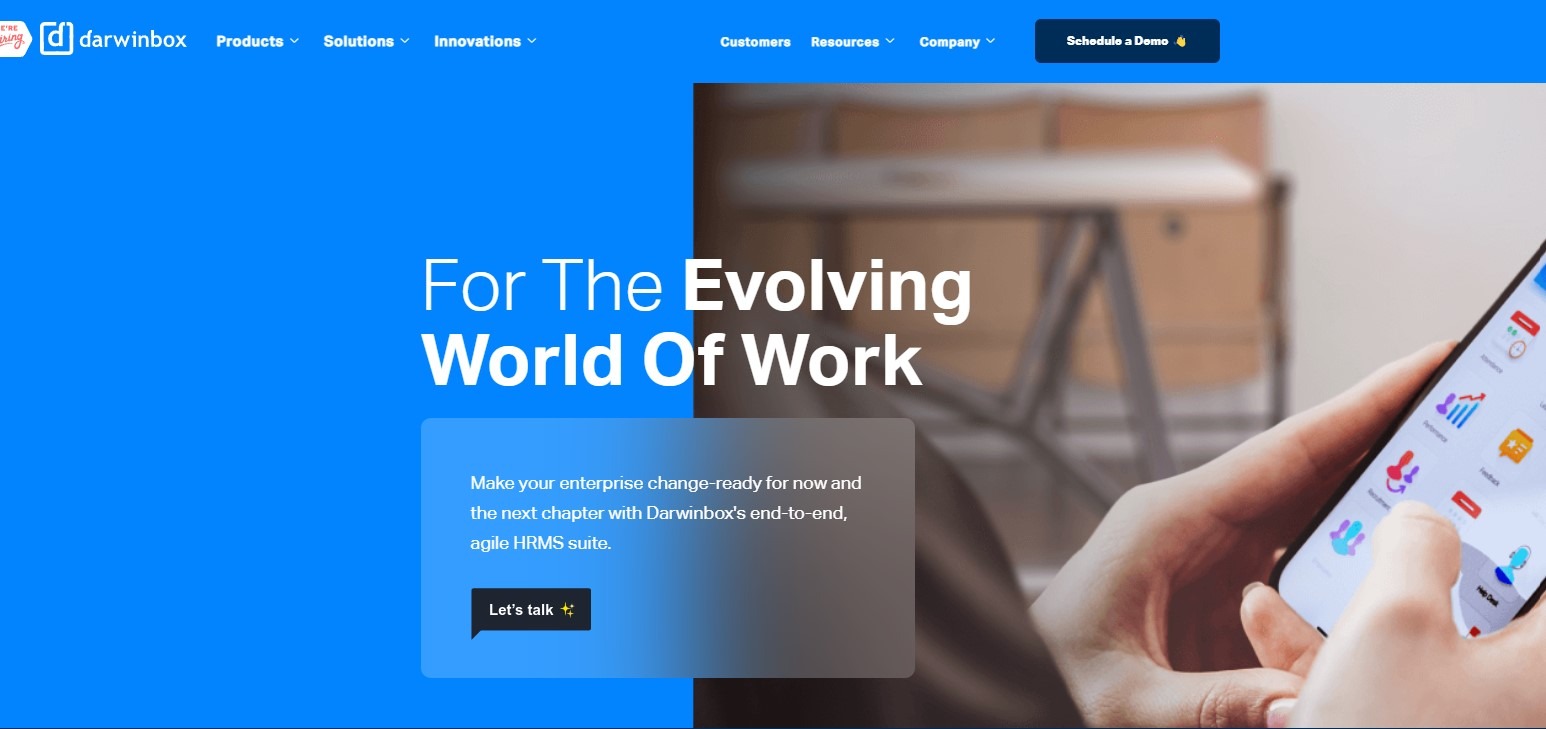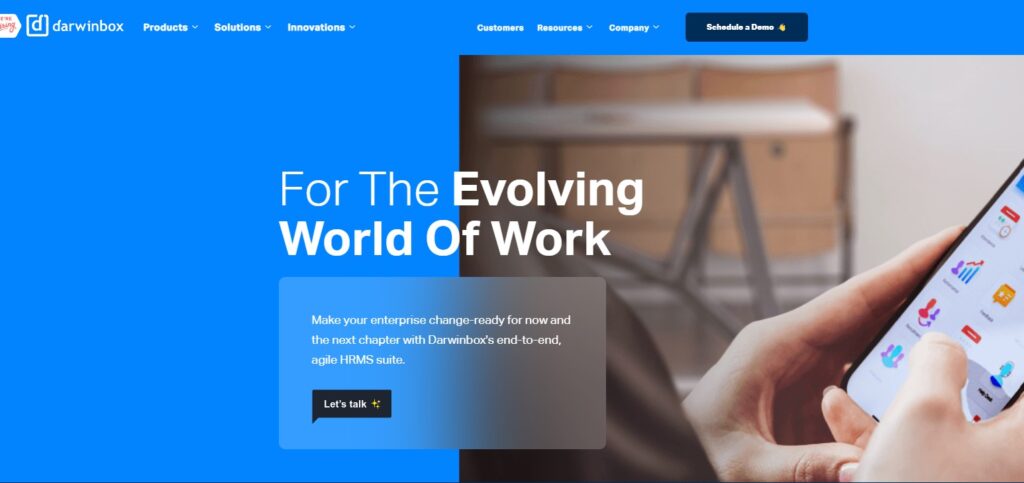 Darwinbox was founded in 2015 as a cloud-based end-to-end HR services provider. It provides automated solutions for core HR functions such as talent acquisition, employee engagement and movement, performance management, a central and readily available employee directory, payroll services, an internal networking channel, and more.
A recruiter may use the AI engine to assess job requirements and personnel profiles, selecting terms to obtain a particular rating score. Essentially, if there are 400 applications, the software will select roughly 10-15 for the recruitment team to connect with. Thereby saving time, increasing productivity, lowering expenses, and resulting in improved talent acquisition.
Their state-of-the-art HRMS software suite is intended to be user-friendly and adaptable. They have a' Darwin' voice-bot that allows for a 'voice-first' perspective to HR.
Darwinbox is one of the best HR startups in India that promises to help enterprises achieve their objectives in real-time. The organization offers to oversee the complete workforce resource management process, from hiring to firing.
The firm's investors include Sequoia Capital, Lightspeed India Partners, and Tracxn Labs. The seven-year-old firm serves over 350 leading brands with its HR solutions.
Keka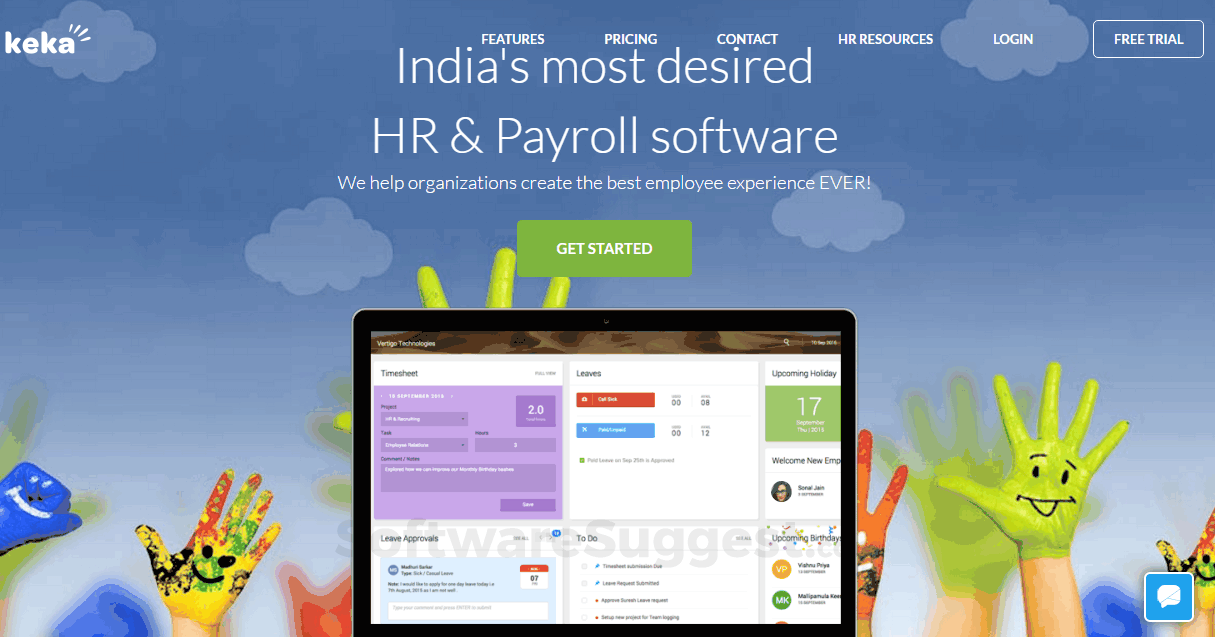 Keka means "awesome" in Telugu. It expresses their vision clearly – to develop a Keka HR software. Keka successfully created an HRMS software suite that is convenient and simple to operate. Keka is an Indian contemporary HR software company that handles employee involvement. It was founded in 2014 as a self-funded business with over 3000 clients. The company provides solutions for time management, payroll data, attendance monitoring, and leave management. It also offers talent management, nurturing, and recruitment services. Keka helps HR directors to make intelligent decisions and develop experiences that keep the people involved and efficient.
Dream 11, Vedanta, OnePlus, Hitachi, Mitsubishi, Karcher, upGrad, and many other clients have benefited from the company's unique employee-first approach.
Zoho People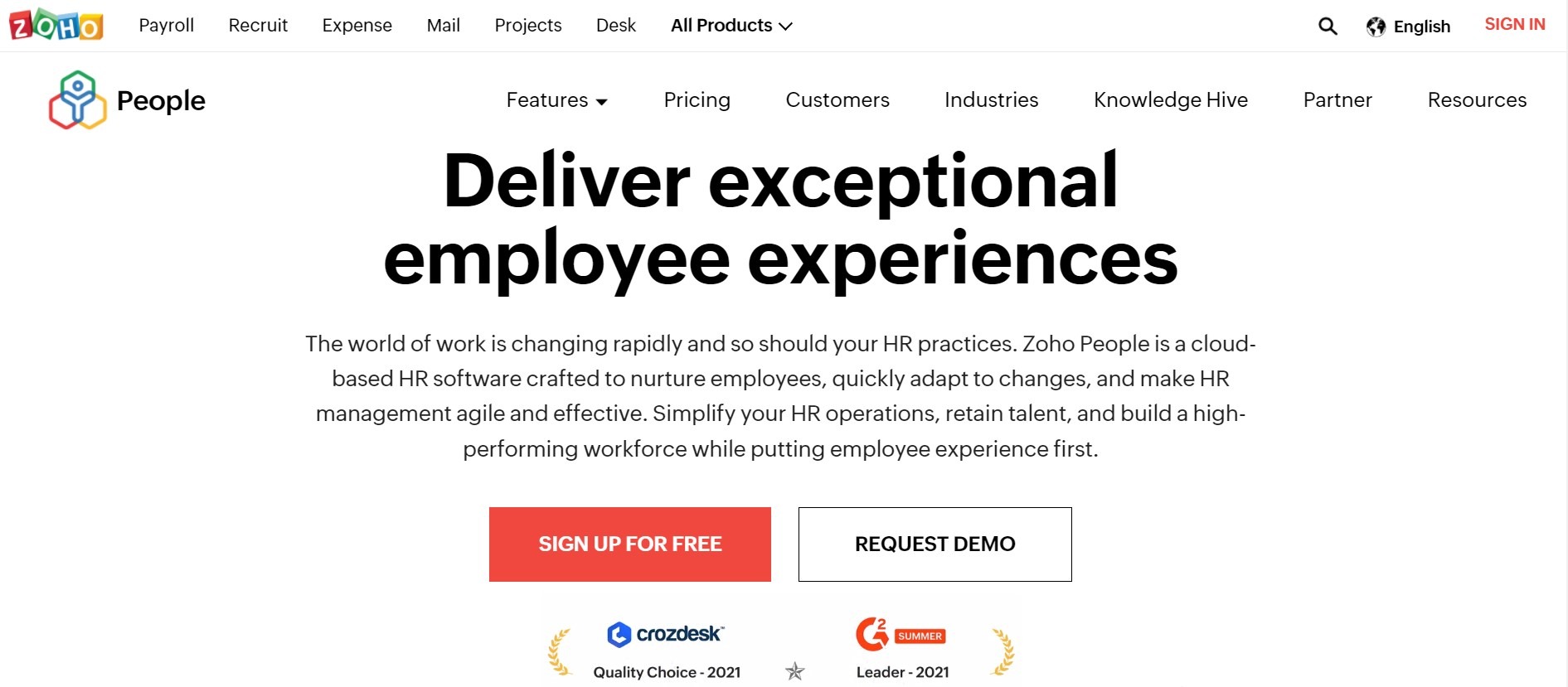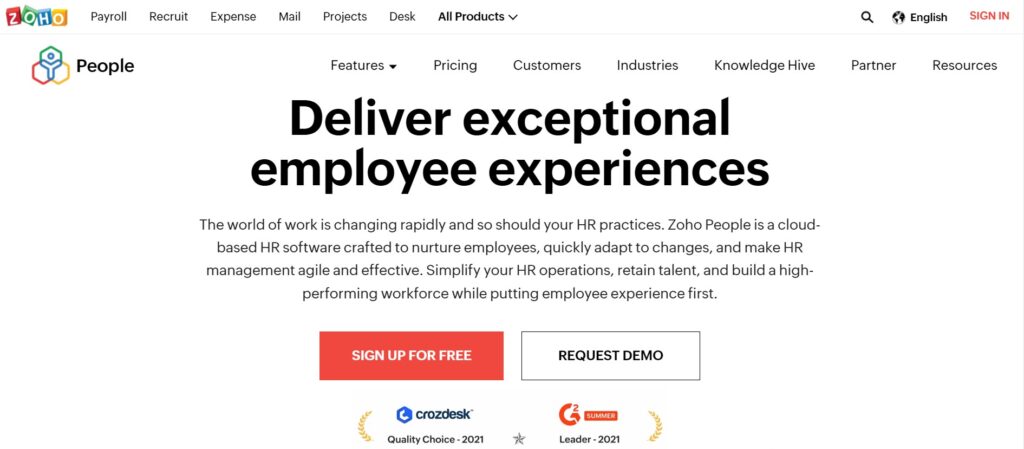 Zoho People has been a part of the Zoho Suite since 2008, along with its other products like Zoho CRM, Zoho Meeting, Zoho Projects, and Zoho DB. A cloud-based platform, Zoho People, offers robust human resource solutions that enable HR leaders to manage their workforce, maintain employee databases, and oversee employee benefits programs. It is a comprehensive yet easy HR software that assists the HR department in carrying complex HR duties hassle-free. Zoho People has become one of the best HR startups in India because the platform centralizes HR service delivery and provides self-service options to HR employees. The software also enables organizations to customize it to meet their requirements in simple and easy steps. Zoho People is a simple interface that connects all user data to an exclusive Zoho account.
Zoho People is currently used by Zomato, GEP, SpiceJet, Renault Nissan Mitsubishi, and more.
Beamery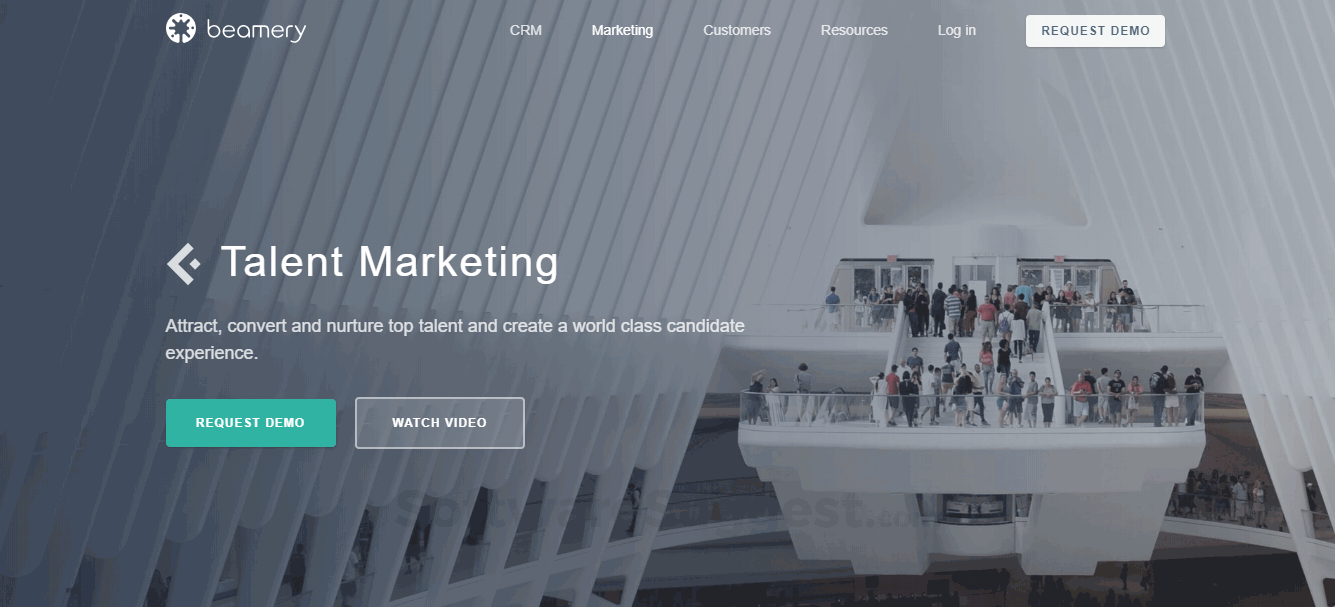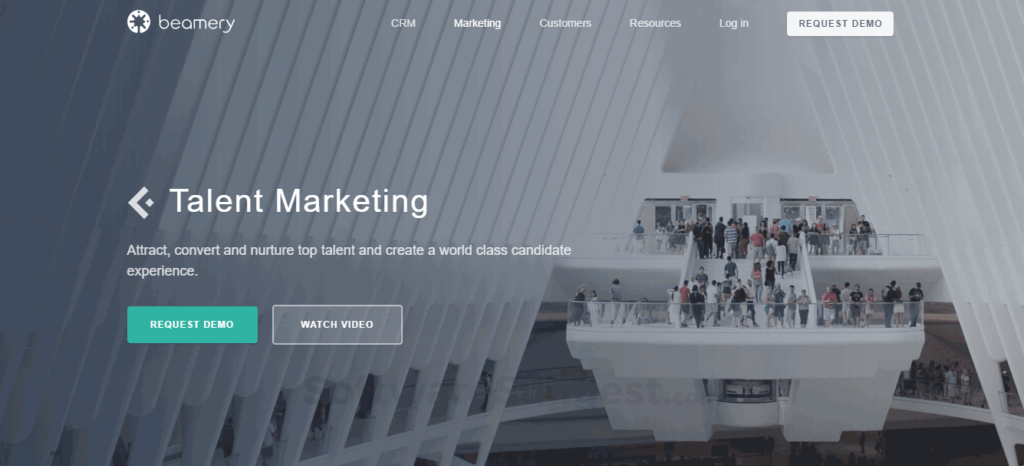 When the talent market is high in volume and quality, many organizations' recruitment and hiring technology desperately need an upgrade. Therefore, Beamery entered its comprehensive "Talent Operating System" that helps organizations manage sourcing, hiring, and retaining a highly-skilled workforce. Its "talent graph" helps visualize the bigger human capital picture. Thus, providing all in an end-to-end, all-in-one service. Beamery, established in 2014, enables businesses to treat their prospective employees as customers. Beamery's CRM hiring strategy is designed on technological innovations like artificial intelligence, data mining, and predictive marketing. Therefore, Beamery stresses the importance of putting people at the center of operations by streamlining the HR process.
In the latest fundraising round, Beamery has successfully raised $138 million at an estimated valuation of $800 million with investments from Canadian pension fund operator Ontario Teachers' Pension Plan Board and investment arms of Workday, Accenture, and Microsoft.
Beamery has become one of the best HR startups in India and serves global clientele across domains and industries, including Uber, Johnsons & Johnsons, VMWare, UBS, Accenture, ABInBev, Zoom, Wells Fargo, and many more.
ZingHR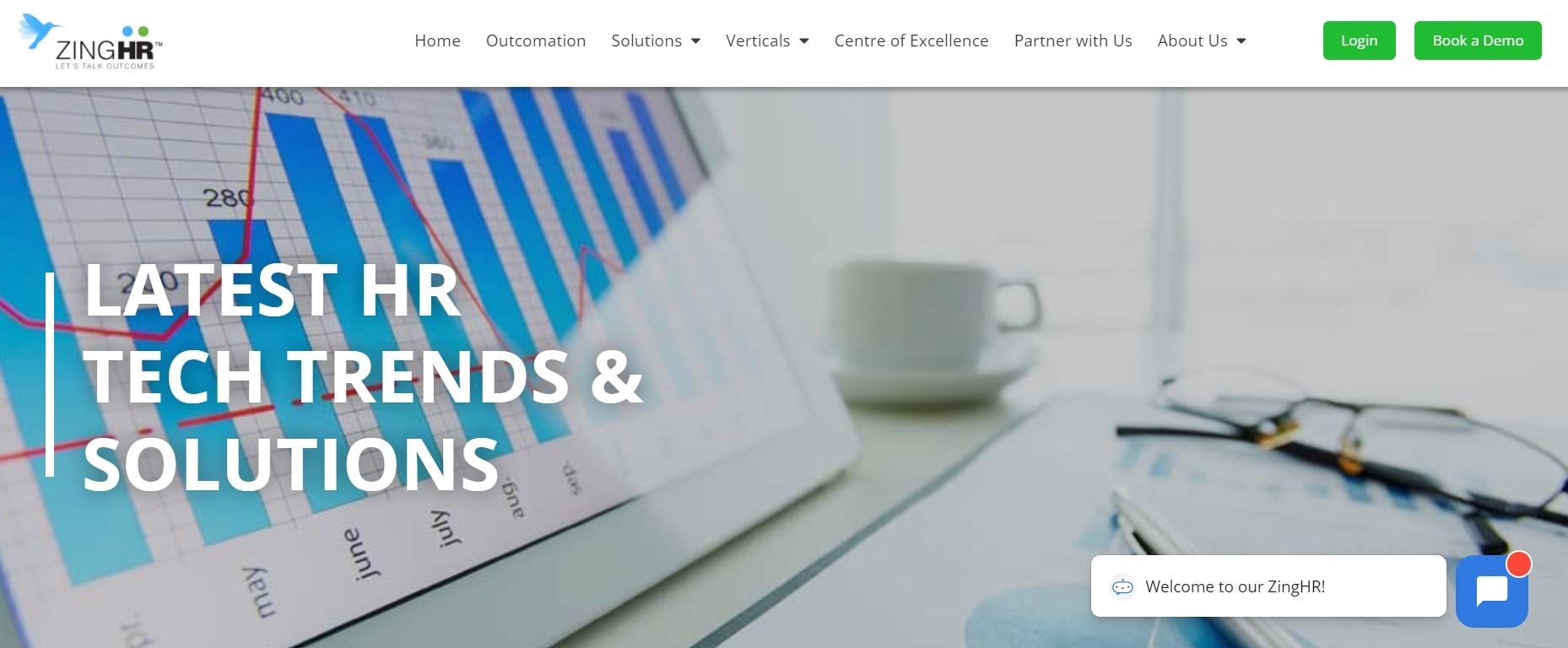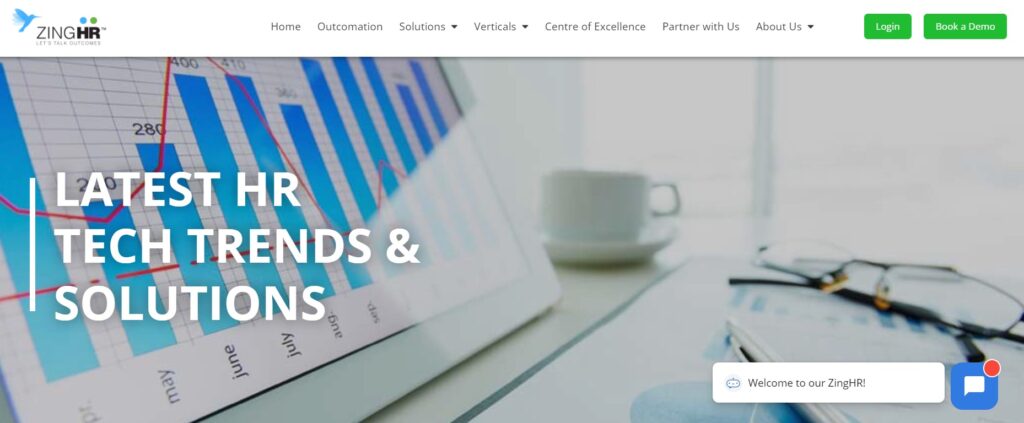 ZingHR has been empowering enterprises to improve the employee experience by delivering comprehensive HR solutions. Since its inception in 2014, ZingHR has aimed at helping organizations achieve definitive business goals like top-line, EBITDA margins, and people's engagement through simplified HR software. It provides workforce management, talent acquisition, payroll processing, learning management, and performance management solutions. It has now evolved as one of the finest human resource management systems, focusing on providing users with an experience unlike any other. ZingHR has created AI-enabled services and user-friendly platforms supporting over 21 languages. ZingHR's HR360 approach offers 24+ modules that function across industries and domains-from startups to medium-sized businesses and Fortune 500 companies- to enable business strategy alignment, team execution, and optimal people performance.
Over a million people in over 500 companies use the startup from Mumbai, making it one of the best HR startups in India.
ZingHR software aims to better your company's workforce, irrespective of geographical boundaries. The company is NASSCOM and ISO certified. It has partnered with Microsoft Azure.
Edge Networks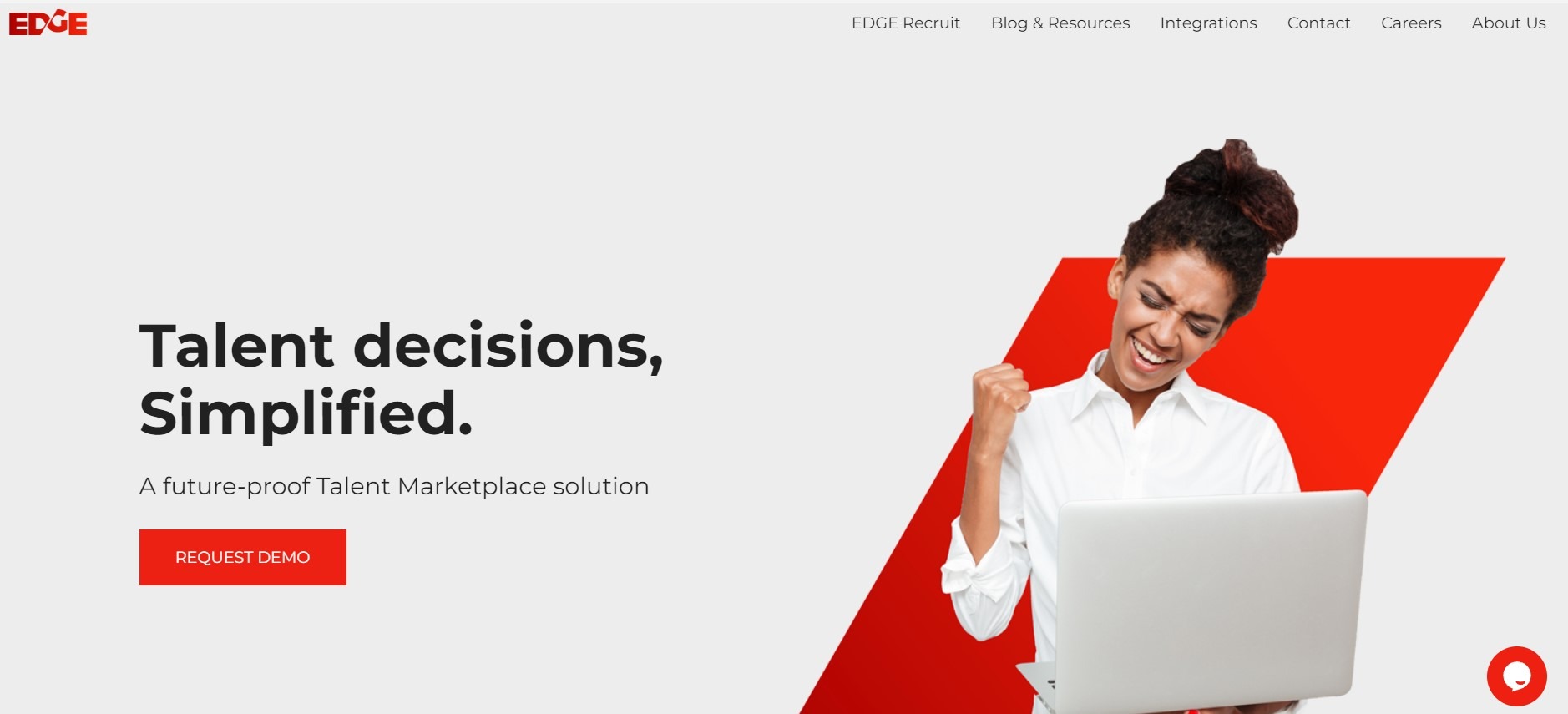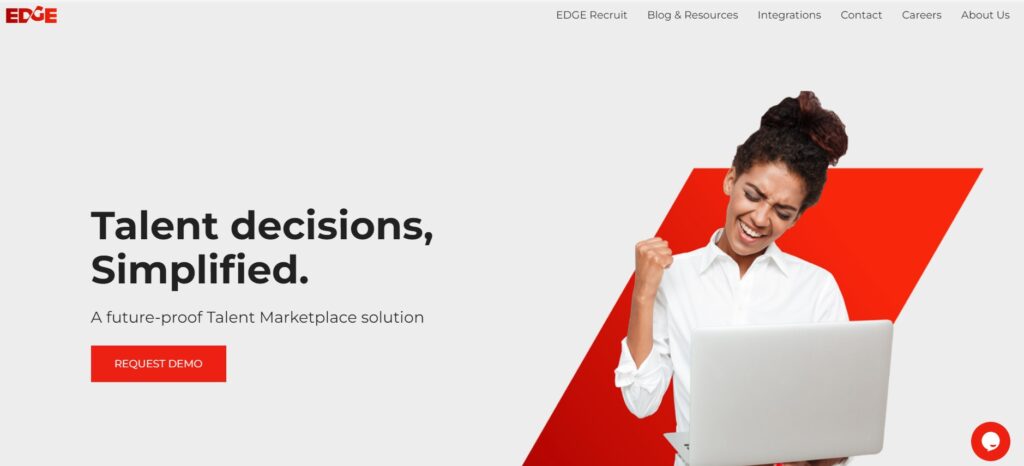 Established in 2012, EdGE Networks delivers a suite of AI-powered software to help businesses address challenges through three enterprise solutions – Workforce Optimization, Talent Analytics, and HIREalchemy – covering a gamut of HR requirements.
EdGE Graph, the AI platform, is essentially a neural network of skills, demographics, industries, courses, and professions. There are 800,000 nodes within the tool, each possessing intelligence comparable to a human brain. Since its inception, it has successfully analyzed over 35 Mn resumes and 10 Mn JDs. They also help each employee by recommending the ideal career path and drawing up a personalized learning path.
In 2017, EdGE Networks received $4.5 million in Series A funding headed by Kalaari Capital with participation from Ventureast.
Multinational enterprises in the IT, Banking, and healthcare sectors, including Wipro, HCL, NTT Data Services, Virtusa, IQvia, and L&T Infotech, form EdGE Network's clientele.
Culturro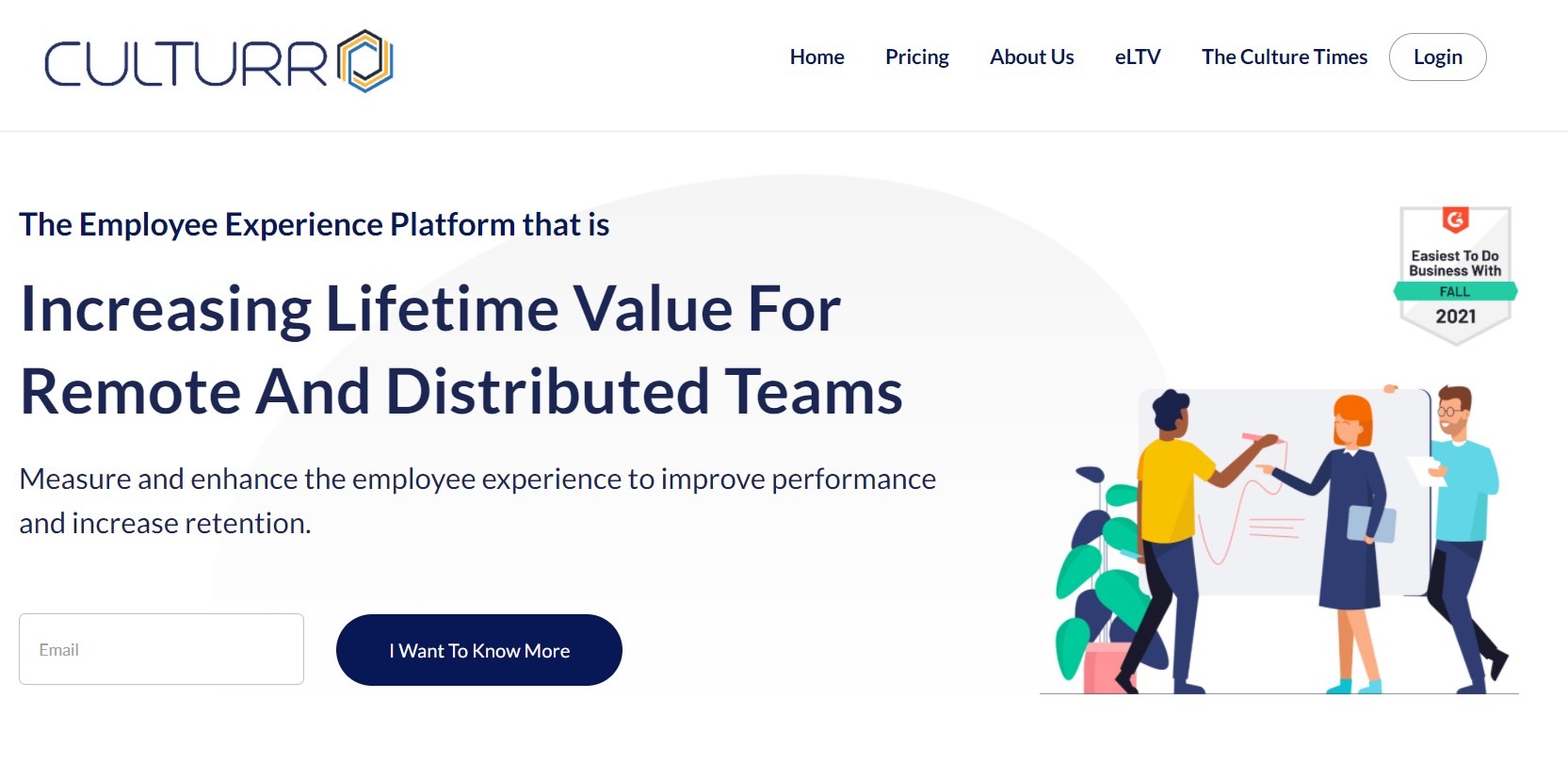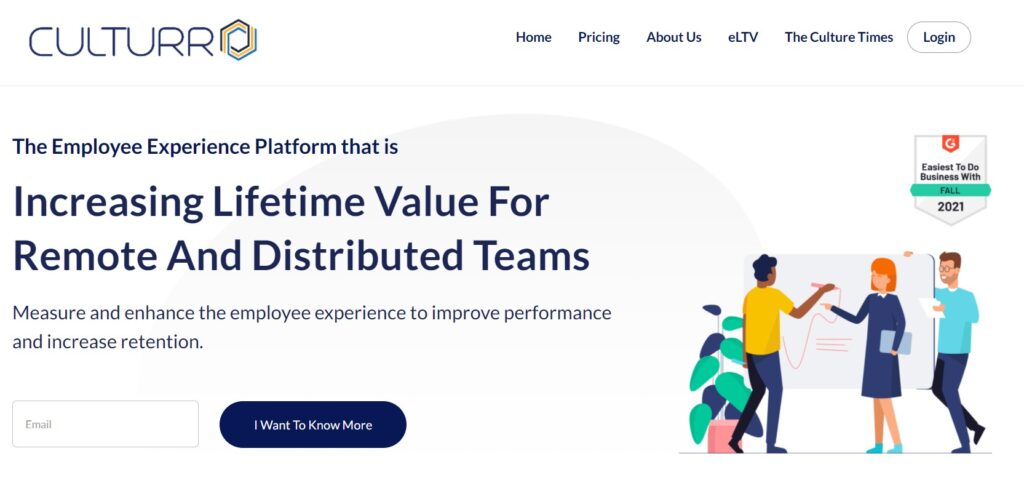 Culturro was established in 2017 to increase the productivity of businesses. Agnya, a software platform developed by Culturro, analyzes workplace experience by allowing organizations to examine their company's leadership, people, culture, rules, and procedures to deliver actionable insights. Agnya helps businesses achieve a culture shift and increase income.
To achieve the desired workplace experience, the startup also influences individual behavior change. The software regularly examines the progress after the implementation.
The Delhi-NCR-based HR tech organization has worked with customers in the IT, production, consultancy, and services industries. Among its clientele are international corporations and startups such as Wunderman International, GetMyParking, Mukunda Foods, and Tookitaki.
Using a fully SaaS model, the pricing depends on per user, per month, depending on features, contract term, staff count, etc.
Culturro also provides certain add-on services based on client requests following custom pricing. Therefore, it has become one of to best HR startups in India that provides state-of-the-art HR technology solutions.
ChartHop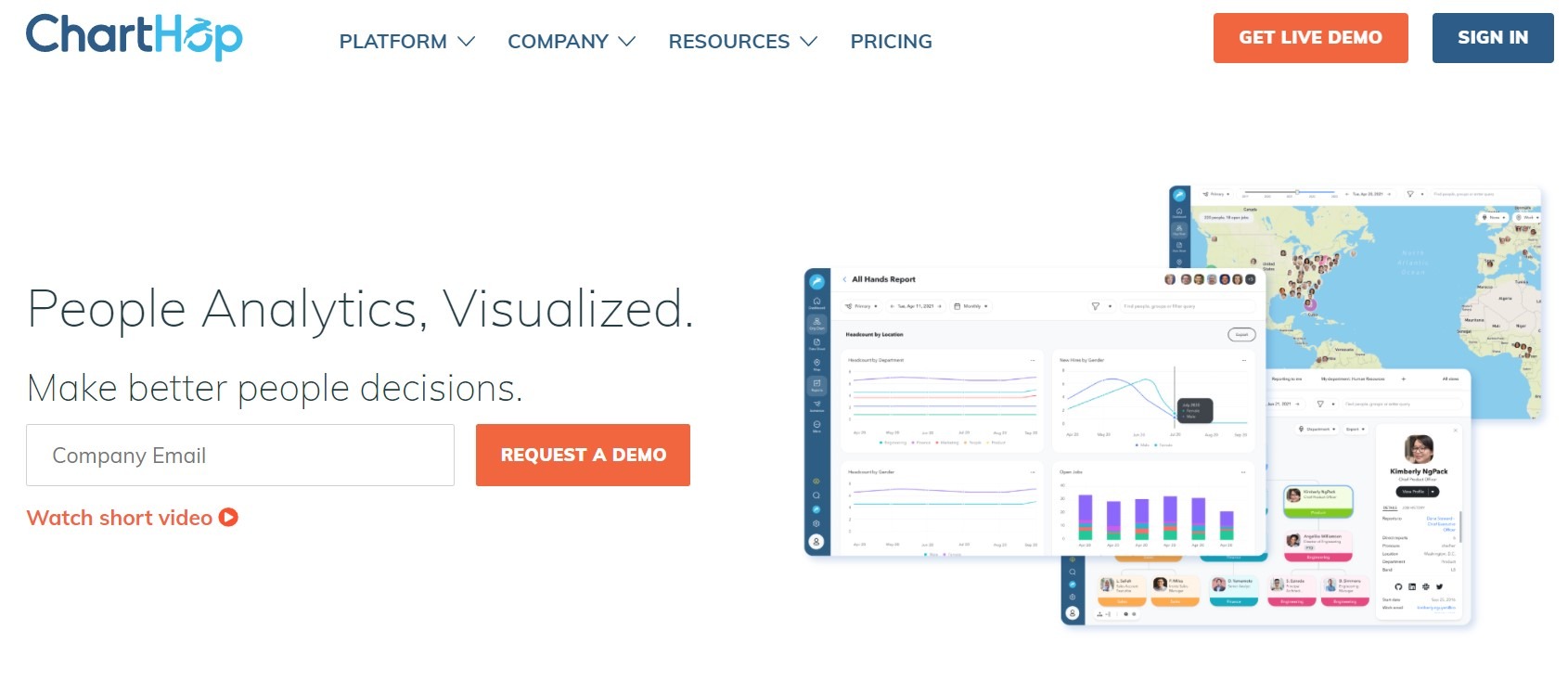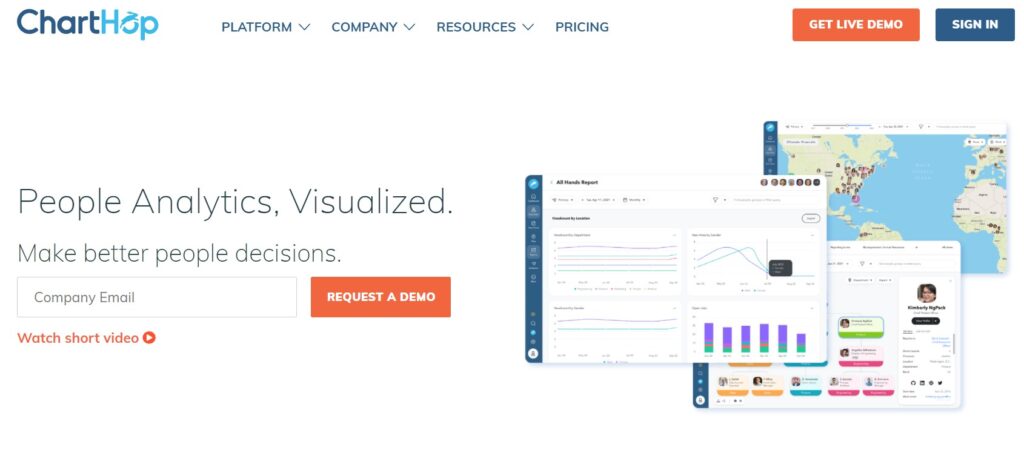 A newcomer in the HR technology sector, ChartHop was set up in 2019. However, their feature-rich people analytics tool has lured top organizations such as BetterCloud, ZoomInfo, and InVision. Earlier this year, the business raised $35 million in a Series B fundraising round.
ChartHop's solution is intended to work in tandem with an organization's existing HR IT stack. It provides HR professionals with valuable data to improve employee engagement and productivity.
Other departments within the business may also use the platform's insights to build a more motivated and efficient workforce. As a result, the software assists companies in improving organizational health, driving alignment and accountability, and saving time and money.
Beehive HRMS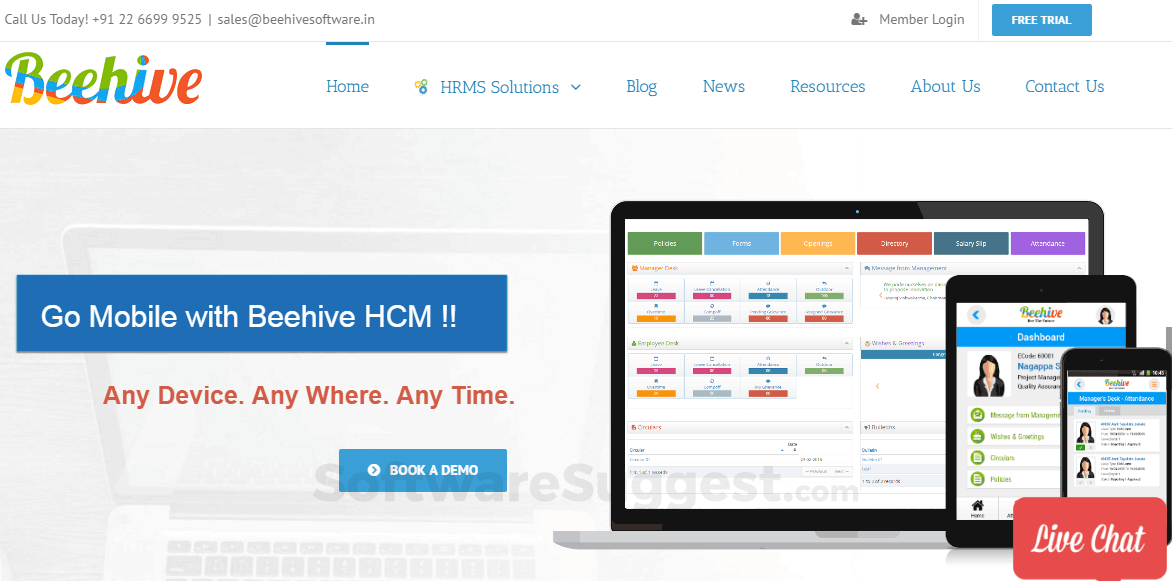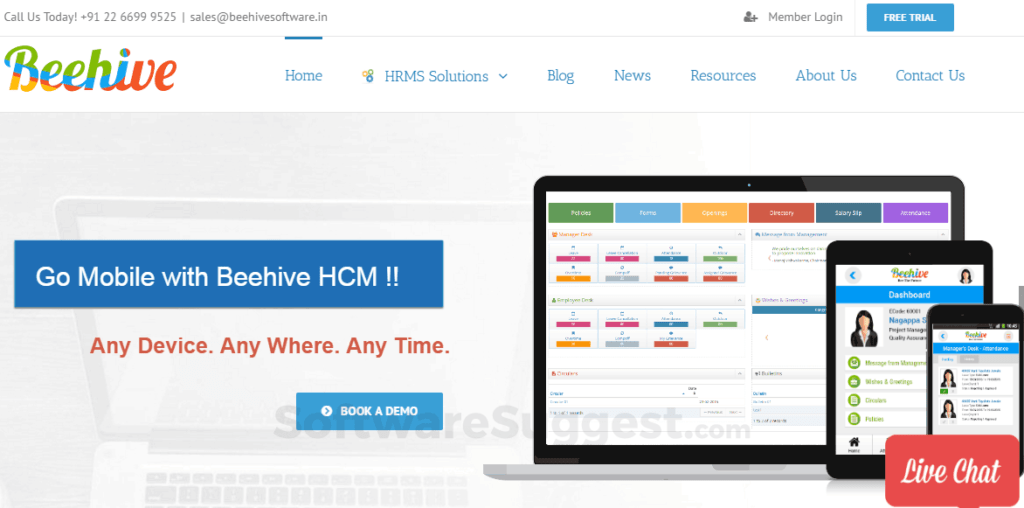 Beehive HRMS is a cloud-based HR services suite that optimizes HR operations and allows HR managers to manage their staff right from recruiting to retirement. The human resource management system offered by Beehive is a sophisticated solution for managing recruiting, performance, payroll, and other human resource functions. It also enables businesses to customize it following their rules and processes, altering it dynamically. Beehive has approximately 300,000 satisfied clients distributed over five nations and has become one of the best HR startups in India.
Overview of Top HR Tech Companies in India in 2022
The HR Technology Industry has witnessed remarkable expansion in the last five years, and technology in this field continually advances daily. The coronavirus pandemic heralded a paradigm leap in business technology adoption, transforming enterprises into boundary-less, gender-neutral talent environments. Therefore, created enormous opportunities for the top HR software providers in India and HR startups to grow in a market that is already worth more than $400 billion.
The adoption of necessary remote working tools took place between 2020 and 2021. However, 2022 is expected to be about advanced toolkits for efficient operation. Therefore, the trend is predicted to shift totally to efficiency by 2022. Moreover, the money will be spent on items that improve efficiency in workforce management. The best HR startups in India mentioned above provide a wide range of solutions to assist enterprises in managing a broad and distributed workforce. To sum up, these businesses promise to increase employee engagement and foster a collaborative culture at work.
---