Automates administrative tasks, streamlines employee data management, and facilitates seamless collaboration, empowering you to optimize productivity and focus on strategic HR initiatives.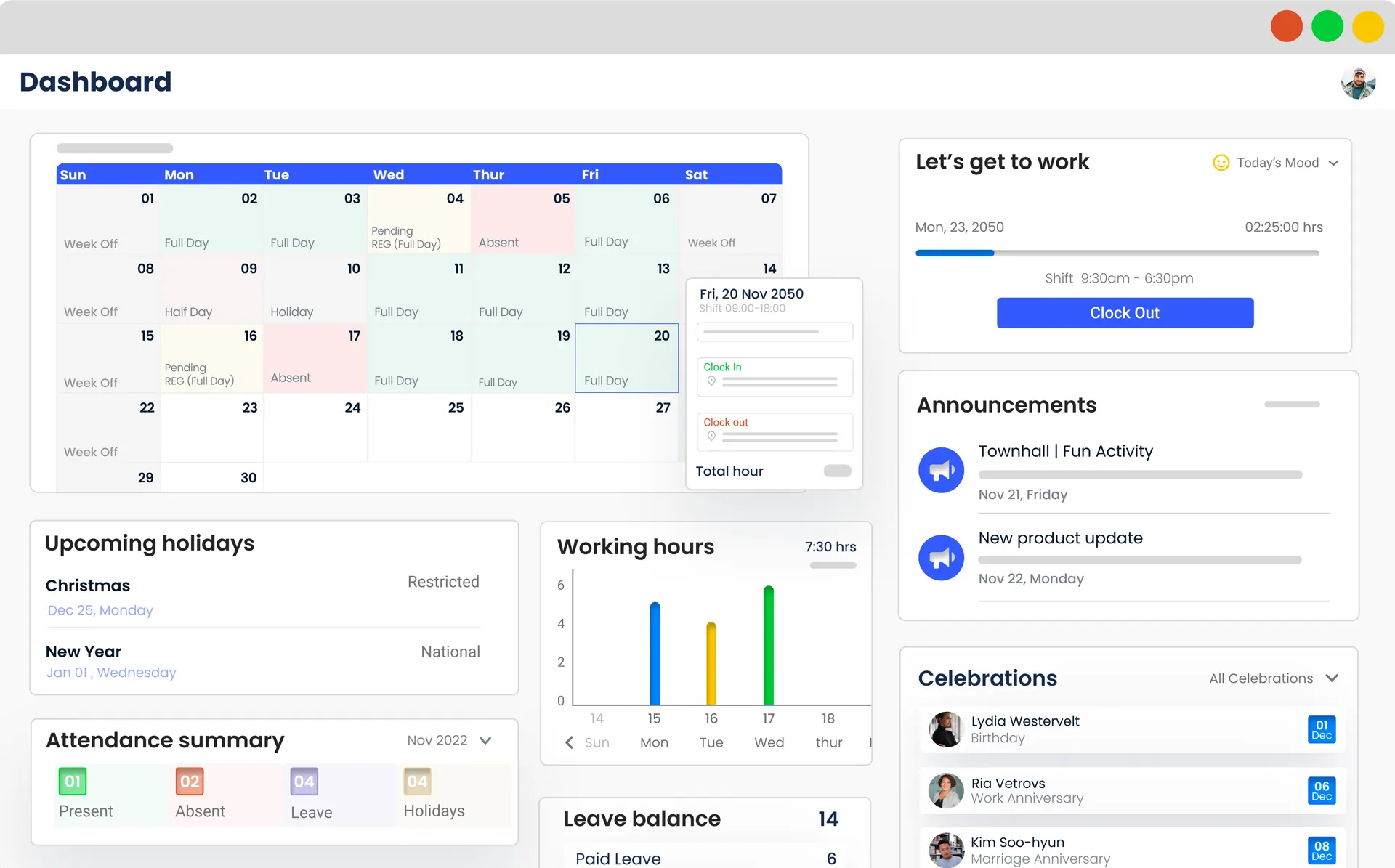 Ensures accurate calculations, automates tax deductions, and facilitates timely salary disbursement, enabling you to manage payroll effortlessly and maintain employee satisfaction.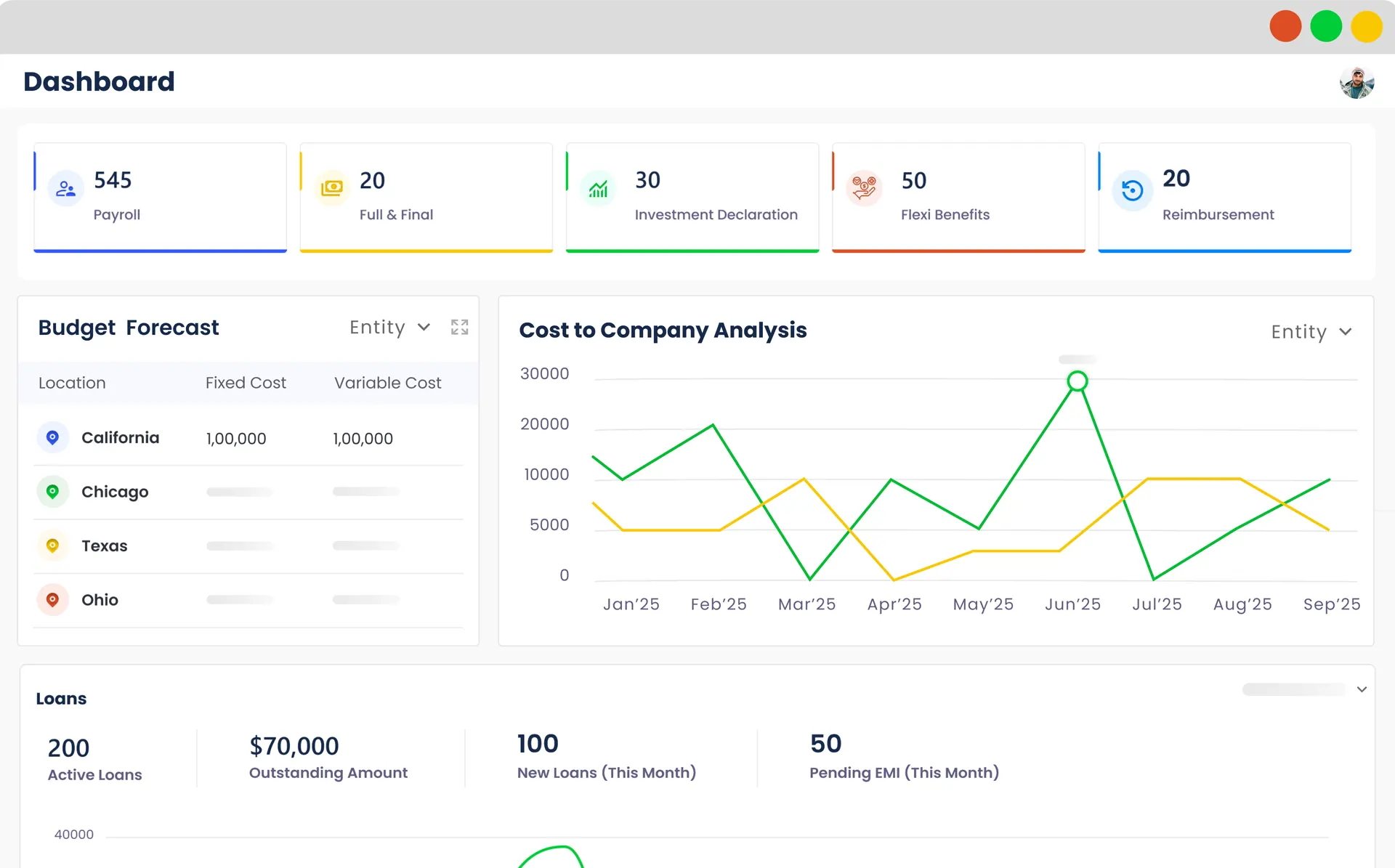 Offers comprehensive performance evaluation tools, goal tracking features, and real-time feedback mechanisms, empowering you to nurture talent, drive employee development, and fuel organizational growth.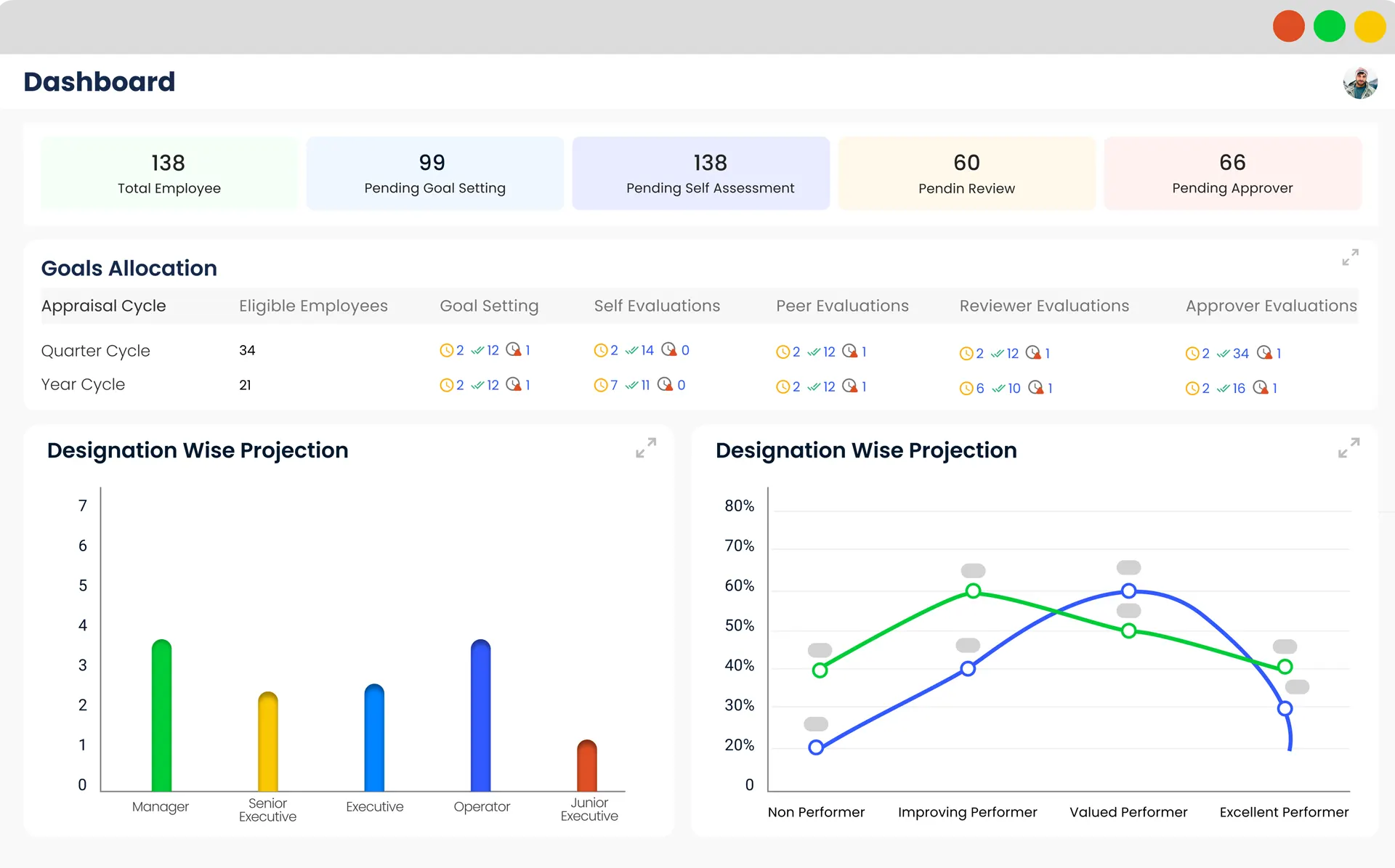 Streamlines the entire hiring process, from candidate sourcing and applicant tracking to interview scheduling and onboarding, helping you identify and recruit the best-fit candidates efficiently.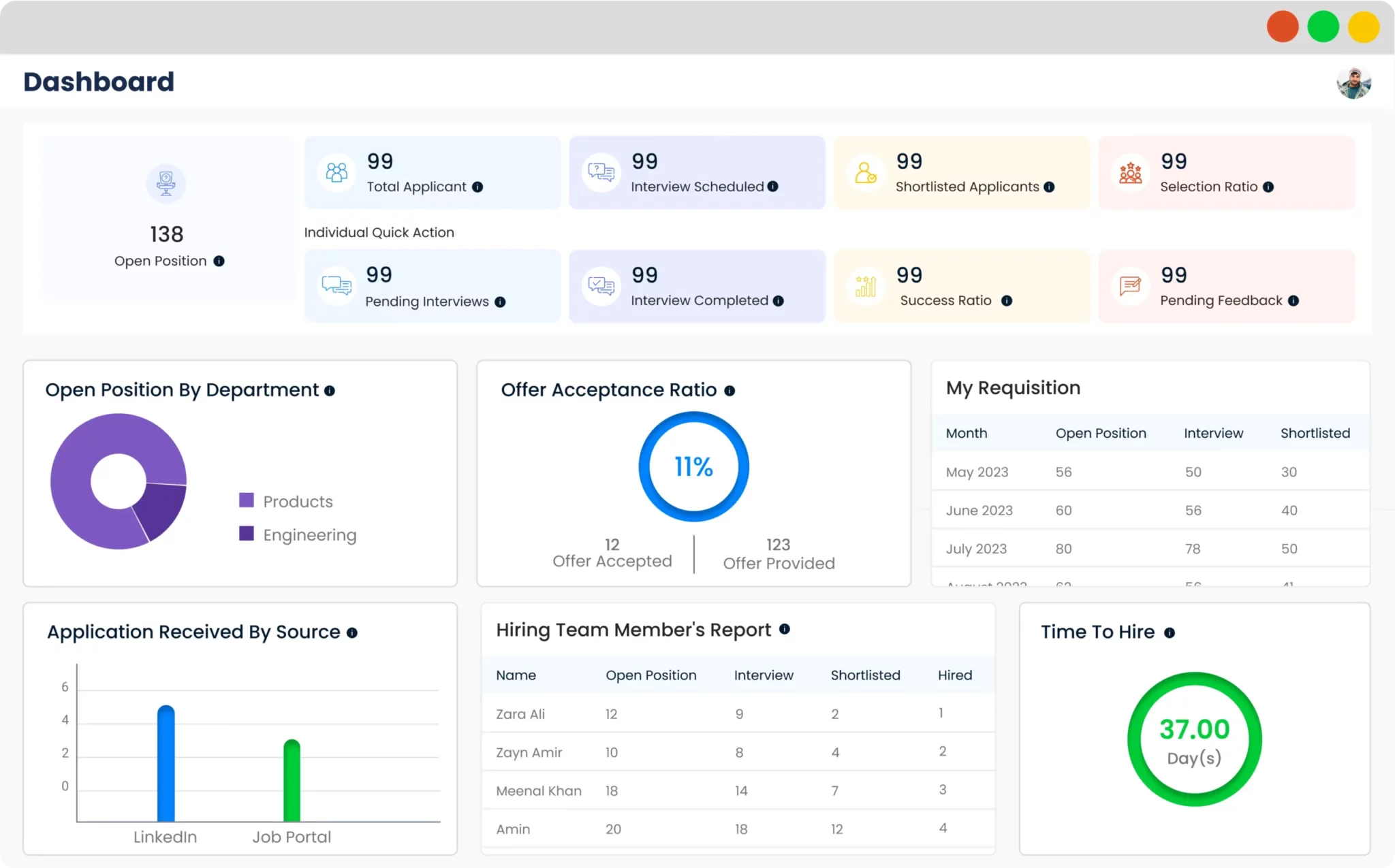 Fosters a culture of collaboration, communication, and recognition, promoting employee satisfaction and engagement, which directly translates into improved productivity and retention.