All the Gulf countries of the Middle East offer immense job opportunities to job seekers. If a person is looking to take advantage of these opportunities there are plenty of options available to kickstart their career. But the question in mind of every job seeker is, Where to find these jobs? The answer is job portals. You can find these jobs through number of best job sites in UAE.
Here is the list of the top 10 job portals in UAE Middle East that we've curated for you and where you can find a job of your interest at anytime and from anywhere.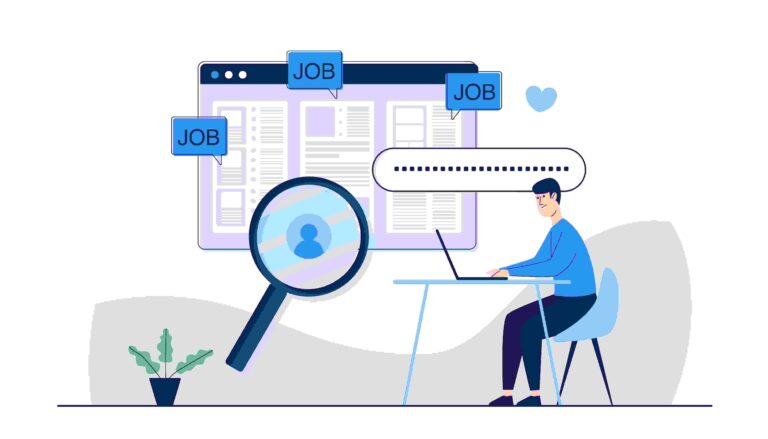 List of Top Job Portals in UAE
Coming up with the list of all top job portals in UAE, Middle East, where one can find the job of their interest:
There are several job portals in Dubai to find jobs but users find Dubizzle to be more user-friendly and it is easy to use. 
You can visit Dubizzle's job portal to find new opportunities in vivid roles in various industries. There is a vacancy in almost every field. Moreover, this job portal also contains a resources section which provides tips on how job seekers can excel in their interviews.
Uploading resumes on these portals is a hassle-free process and one can use smart search filters so that HR managers can find details. 
Dubizzle has partnered with top recruiters to provide immense job opportunities to job seekers. Also, one can sort jobs based on educational qualifications such as high school, bachelor's degree, etc., and job types such as full-time, part-time etc. 
The ultimate and  best job sites in UAE and other gulf countries Linkedin. One can find all the most demanding jobs in the UAE on Linkedin. The whole ecosystem is designed in a way to connect recruiters with the desired candidates. 
This platform offers custom solutions to easily apply candidates for jobs, build their network and connect with renowned industry experts. This platform offers two versions- the free version and paid version which offers profile views, profile rank etc.
Post jobs on Linkedin.com in seconds!
Use Zimyo Recruit to post jobs on top job boards in a single click.
Another popular job platform in UAE and other Gulf countries is Gulf Talent. This portal allows you to filter out jobs based on job location, job role, industry and even based on seniority. 
Gulf Talent also offers some great value add-on features like searching out the salary for a particular job role in UAE, and resources useful for job seekers. This platform also offers several online training courses that may be useful for job seekers. This portal has 10000+ registered employers and 10 million professionals. 
Indeed is one of the top job sites in UAE and other Gulf countries. This platform is very user-friendly. You have to just enter the basic details such as job role and job location and just hit on the search button you will find the desired details. This platform is the choice of most businesses and recruiters in Gulf countries to shortlist potential candidates. That's why it is considered a top job portal in UAE and other Gulf countries. 
Another popular job portal in UAE and Gulf countries is Bayt. This platform is specially designed to cater for the recruitment needs of the UAE and other Gulf countries. Like all other platforms such as Gulf Talent, this job portal provides services to businesses and candidates around the Emirates. It also offers resources such as the evaluation of resumes.     
Laimoon is another free job search platform in UAE and Gulf countries. It is also among the most used free job websites in the UAE. It invites recruiters to post jobs on various websites. The platform also offers feature courses and training sessions that can help you boost the training programs. This platform offers jobs around the world in various fields.
Monstergulf is also one of the popular job platforms in UAE and other gulf countries that jobseekers use to hire candidates around the world. They also offer a range of specialized services to improve the overall resume of candidates. Once you upload your resume on this platform, you can set customized email alerts for the jobs that meet your criteria. This platform is the version of Foundit.com (earlier monster.com) in gulf countries. One can also find jobs from home through this platform.
With more than 50000 jobs posted regularly, this platform is one of the free job posting websites in UAE and other Gulf countries. They serve UAE, Dubai and other Middle east gulf countries. This platform offers various services ranging from career tips, resume making and free resume templates. This platform caters to all the needs of candidates as well as recruiters.
The next free site available in Gulf countries is Oliv which was previously popular under the name of Intersme. From providing jobs to internships in Gulf countries Oliv is the platform that caters to the needs of students and university graduates looking for internships and jobs. Most recruiters and businessmen use this platform to hire graduates and other degree holders. This website offers multiple filters that candidates can use to discover all the desired job opportunities for the candidates. So if anyone is looking for a job or internship in Dubai they can opt for Oliv.
Jora is another top job website in UAE and Gulf countries. This platform has a user-friendly interface so browsing jobs is fairly easy. You can sign up with your credentials, upload your resume and start hunting for jobs. If you need daily updates via Jora you can also opt for it.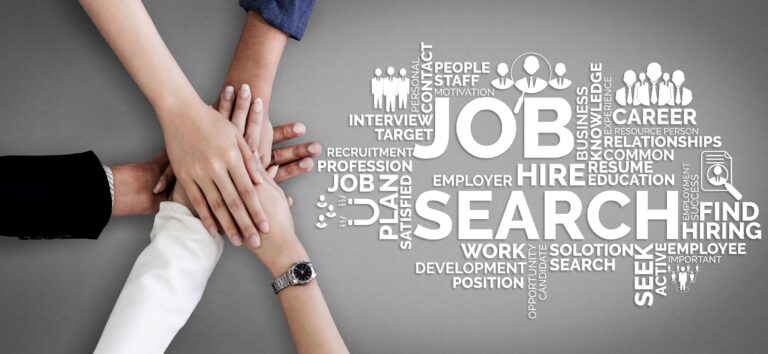 Whether you are a part of Gen Z, Millennial, Gen X, or a Baby Boomer, you might not be using the most efficient job search portals and strategies to uncover potential opportunities. All the job websites in the UAE mentioned above help recruiters find potential candidates and candidates to find potential jobs. 
In today's technology-driven era, organizations are automating their task of recruiting candidates through the Applicant Tracking System (ATS) as their tool to automate the hiring process. 
Organizations like Zimyo provide the best hiring solution for organizations of every size, globally. Zimyo Recruit helps in streamlining the entire hiring process, making it faster and efficient. How Zimyo helps?
1. Hire top talent – This software helps in recruiting top candidates for their organization. Smarter the recruitment process, better the quality of talent hired. An organization can automate their whole recruitment process with the help of recruitment management software.
2. Paperless onboarding process – Recruitment software makes the whole onboarding process paperless which ultimately reduces the anxiety and frustration among employees. 
3. Feature rich system – Zimyo Recruit handles the entire process, from job posting to onboarding and more. Its integration with top job boards lets you post on sites in minutes. Furthermore, features like background verification, CV Parsing, Interview Scheduling, Offer & Appointment letter templates, etc., makes it the best platform.
You too can save your precious time and efforts which you can use on other productive tasks through the automation of HR processes. No matter how you take your first step to automate HR processes, this article will provide you insights about how to apply for jobs online using various job sites in UAE
Make the best use of these platforms and enjoy job hunting.
Frequently Asked Questions (FAQs)
Hire the best talent with Zimyo Recruit!
Zimyo's offers end-to-end services including CV Parsing, BGV, Interview Scheduling, Onboarding, etc.