UAE Labour Law ensures that every employee in the UAE is entitled to certain statutory rights which include sick leaves provided to an employee. 
Anyone can fall sick at any point of time in their life. Different organizations have different laws regarding sick leave that are to be followed.
The sick leave law entitles 90 sick leaves to an employee per calendar year with certain conditions. To understand the sick leave laws in UAE you must read the full blog.
Who is eligible for paid or unpaid leave in the UAE?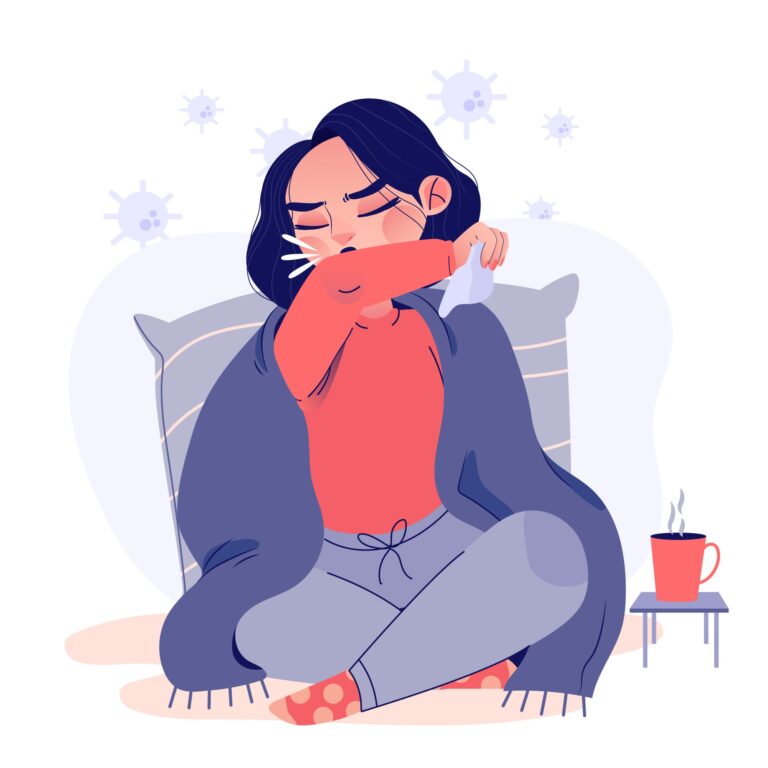 Those employees who have completed 3 months after the probation period are eligible for sick leave in the UAE. The number of days of sick leave provided to an employee in the UAE can vary so an employee must check this with HR of the company or they can refer to their employment contract. 
The sick leave provisions do not mean the leave taken by an employee due to workplace illness. The duration of sick leaves in an organization can be up to 90 days including:
First 15 days of full paid sick leave
Next 30 days of half-paid sick leave
Unpaid leave for the leftover 45 days
Who is not eligible for sick leave in the UAE?
There are certain conditions under which sick leave in UAE is not provided to employees. Following are the conditions under which sick leave in UAE is not provided to an employee:
1. Employee is on probation
If employees are in a probationary period they are not entitled to any paid sick leave in UAE. However, they can still avail of unpaid sick leave after approval from the employer and based on a medical report issued by the medical entity as proof.
2. Illness caused due to consumption of drugs
Due to the illness caused by the consumption of drugs, alcohol or any other narcotics supplement, employees are not entitled to paid sick leave. 
As this is the case of misconduct by the employee that's why they are not entitled to paid sick leave.
3. Employee works for another organization during the leave
If the employee avails sick leave in UAE and works with another organization his sick leave will be canceled by the employer. Moreover, employers can also take legal action against the employee in this circumstance.
How should employees proceed while taking sick leave by law?
An employee should consider certain key pointers while taking sick leave in the UAE. Employees should inform their employer within a maximum of three days after taking sick leave according to Section 31 of the UAE Labour Law. 
It will help employers to manage the daily tasks of employees who are taking sick leave. If asked, they should also present valid proof to employees for sickness. The proof is asked to maintain records in the organization. The medical evidence also plays an important role in calculating payable leave duration and other evaluations applicable.
Can an employee be terminated on the grounds of sickness?
An employer can't terminate or dismiss an employee while the employee is on sick leave. If the employee uses all of his 90 sick leaves and fails to report after it, the employer can terminate his employment. In this case, an employee is entitled to end-of-service benefits as per the provisions of labour law. The termination however does not impact the gratuity paid to the employee. The employer has to do FnF (Full and Final settlement) of the employee.
Resignation of the employee during sick leave
The resignation of an employee during sick leave can occur as:
An employee may resign due to illness before the first 45 days of sick leave expire
The cause of resignation may be consented to by a doctor or a practitioner
The employer must pay wages for up to 45 days to the employer
Termination of employment during sick leave
An employer can terminate the employee under the following circumstances:
An employer may terminate the employee if the employee fails to report back after the sick leave period ends.
An employer may terminate the employee if they fail to report their sick leave to the employer for more than seven days
If the employee is found working with another employer during the sick leave period they can terminate the employee and also withhold their salary and FnF.
To understand more about the sick leave policy of your organization you can consult with HR of your organization.
Whom to approach if an employee is facing any unlawful treatment from an employer?
If the employees are facing any kind of unfair treatment they should refer to Tasheel, an online platform that deals with all employment-related issues in the UAE.
They will find a solution for their issue with Tasheel for any employment-related issues.
Manage your leaves accurately!
Zimyo Time and Attendance Software helps to manage leaves accurately in Middle East regions.