WPS (Wage Protection System) plays an important role in UAE Labour Law, but many employees face difficulties in understanding this concept. However, both employers and employees need to understand "What is WPS in the UAE"? 
In this blog, we will dive into the concept of, what WPS is in the Unites Arab Emirates?
What is WPS in the UAE - Introduction, Origin and Benefits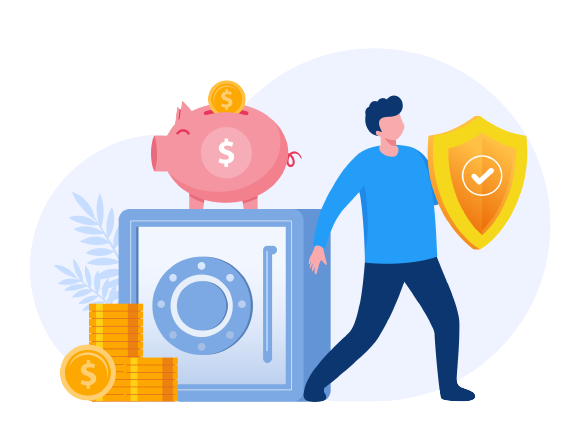 The Wages Protection System UAE came into existence in July 2009 with Ministerial Decree No 788. It was one of the initiatives of the Ministry of Human Resources Emiratization (MoHRE) in association with the Central Bank of UAE. This initiative was further strengthened by Ministerial Decree No 739 of 2016. Moreover, further clarifications and regulations were brought on September 1, 2019.  
It is a system to protect the wages of employees working in the UAE. It ensures that employees in the UAE are paid the right salaries promptly. WPS possesses a database where employers in UAE must upload the salary of their employees for MoHRE and Central Bank to validate this information.
Such a system is necessary to avoid illegal activities by employers such as paying inappropriate salaries to employees, delaying salaries, using illegal sources of funds etc. 
These unfair practices break the relationship between the employer and the employees working in the organization. 
What are the Benefits of WPS in UAE?
The WPS in United Arab Emirates ensures that employers pay accurate and timely salaries to their employees. Moreover, it ensures disputes between employees and the employer are minimized. This system protects the rights of the employees as mentioned in the UAE Labour Law.  
However, this system not only benefits the employees but also employers by streamlining the processes of payroll and avoiding legal complications. WPS in UAE acts as legal proof for employers.
How to register for WPS in UAE?
As long as you are an employer in the UAE, you must adhere to the Wages Protection System as it benefits both employees and the employer.
Before registering for the WPS in UAE, you must be aware of the following requirements:
1. The employer must possess a corporate bank account registered in the UAE.
2. There must be a contract with the WPS agent who will be responsible for payment of wages to the employees in the organization. A WPS agent can be a bank, exchange house, fintech or any other financial institution.
3. Wages must be paid to employees as per the deadlines stated in Ministerial Decree No 788.
4. An employer must pay 70% of all staff (except for some unpaid leave) and at least 75% of wages or salaries.
5. An employer must agree to pay fees, charges or any other expense incurred in WPS.

How does WPS in UAE work?
Once all the conditions are met and you have registered your account, using WPS in UAE is very easy.
There are only four simple steps involved in this process:
1. Preparation and submission of SIF
SIF stands for Salary Information File and contains some basic information about the employer and the employees such as CTC, Basic Pay, perks, deductions etc.

Every time you pay wages or salaries you must submit the SIF on the WPS. First, the file will go to a WPS agent who checks if there are any errors and then finally it's submitted. However, you don't need to fill SIF when you are paying commissions, bonuses, gratuities etc.
2. WPS Salary check by the MoHRE and Central Bank of UAE
Once you submit the SIF to WPS, the MoHRE along with the Central Bank will conduct a salary check to ensure all details are correct in the SIF and guidelines of WPS in UAE have been adhered to.
For example – MoHRE will check if you are fulfilling the criteria of paying at least 75% of salaries to employees.
3. Issuance of payment order to your WPS agent
If positive results are provided after the WPS check, the MoHRE and Central Bank will issue a payment order to the WPS agent.
 
If there are any errors in the SIF, the employer will receive an email requesting to update the SIF and correct all the errors identified. It is necessary to identify errors to avoid any penalties and late fines.
4. Transfer of money from WPS agent to employee account
Once the payment order is received, WPS agents will transfer the money to the bank account of employees. Many banks that act as WPS agents issue a special WPS Payroll card. This card works like any other debit card.
To maximize efficiency, employers should ensure that their employee holds a bank account and a debit card to withdraw their salary.
How to prepare SIFs for WPS in UAE?
As evident from above, the preparation of error-free SIFs is necessary to use WPS IN UAE. Let's understand how to prepare SIFs or the format of SIFs.
Firstly, it is important to understand that every SIF file is maintained in an Excel Document. So, the first thing is to open a blank Excel file.
The second thing is to enter the Employee Details Record (EDR) which is the basic information you should include for every employee.
The following details should be included in each column for each employee:
A
B
C
D
E
F
G
H
I
J
Employee details record
Employee 14 digit labor card number
Bank Routing Code
Employee bank account number
Start date of salary
End date of salary
Number of days for which salary is paid
Fixed or basic salary of employee
Variable salary
Number of
leave per year
Fines and penalties for non-compliance
Refusal to meet the requirements of WPS in UAE results in fines and penalties.
In case of payment delay, the fine or penalty imposed may vary depending on the size of the organization.
For organizations in UAE, that have 100 or more employees the following will apply if they fail to pay wages of employees within 10 days of the due date:
Beginning with the 16th day from the date of delay in wages of employees, the company will no longer get any work permits.
The employer cannot issue any other new company
MoHRE has the right to take action against all the other companies owned by the defaulting employer
The organization will be downgraded to the third category
Workers will be allowed to move
Other forms of non-compliance
For organizations that intentionally provide incorrect information for evading salaries, a fine of up to AED 5,000 will be imposed per affected worker up to a maximum of AED 50,000 for multiple employees affected.
How to get the best return from WPS in UAE?
In addition to complying with the above-mentioned requirements, you can maximize the return by choosing the right agent. The right agent will avoid any penalties and fines and wouldn't miss the deadlines. 
Moreover, the right agent will help the employer to make the payments to your staff in a cheap, easy and reliable manner. Agents also make sure that all the employees receive their salary on time irrespective of their salary level.

Frequently Asked Questions (FAQs)
Comply with WPS and Labor Laws in UAE!
Zimyo Payroll helps companies in UAE to comply with all the Labor Laws.