Parenthood plays an important role in life. These moments are unforgettable parts of anyone's life. To appreciate these moments, the UAE government has amended laws regarding parental leave for male employees who are working in the private sector. 
If you are a global employer you must be aware of the paternity leave in UAE and other employee benefits applicable to employees in the Gulf.
The new amendments provide a hope of positive addition to the lives of private sector employees in UAE and Dubai, providing them sufficient quality time to spend with newborns and their families. This blog covers everything you need to know about parental leave rules and laws in the UAE.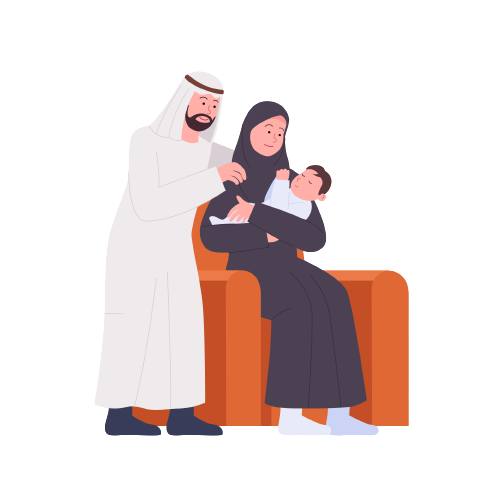 Paternity Leave is a period that a father is legally allowed to spend with his new baby taking off from his job. It is necessary to provide paternity leave in UAE to male employees.
New Law on Paternity Leave in UAE
Employees who are working in the government sector are entitled to paid paternity leave in the UAE. There are no such laws for employees who are working in the private sector. An amendment was made to the UAE Labour Law in 2020 by Sheikh Khalifa bin Zayed Al Nahyan, President of the UAE. 
This amendment made UAE, the first Middle Eastern country to allow paternity leaves for those employees who are working in the private sector. This law came into the limelight in September 2020, to ensure gender equality as part of the UAE's 2021 Agenda. 
A newborn needs the love and affection of a mother as well as a father. That's why it becomes necessary to implement this law under the UAE Labour Law.
Paternity Leave in UAE for Private Sector
According to the newly passed law in UAE, male employees are entitled to receive paid paternity leave in UAE for five days. These five days' leaves should be taken within the first six months of the child's birth.
Regular weekends off are not counted as a part of paternity leave. Female employees are not eligible for this leave as they already get fully paid maternity leave in UAE for 45 days, if they have served at least one year with the organization.
Paternity Leave in UAE for Public Sector
All male employees who are working with the Federal Government are entitled to three days of fully paid paternity leave in UAE. It is not clear whether the new amendment made by the Government regarding Paternity Leave will apply to government employees or not. 
Further clarification regarding the law is yet to come. This will bring clarity to the public sector and private sector employees regarding paternity leave in UAE.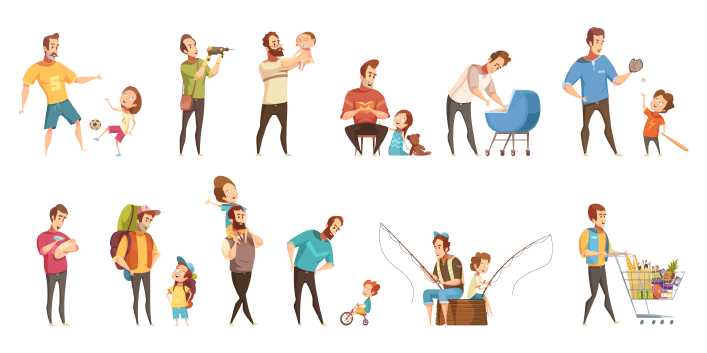 Benefits of Paternity Leave in UAE
Fathers in the UAE will receive full pay during their paternity leave days. Employers should not make any kind of deductions from their employee's salary for parental leave. This law will not be changed even if there are multiple births at a time.
UAE Paternity Leave: Best Practices to be followed
Besides complying with the UAE Labour Law regarding the paternity leaves in UAE, the employers should follow certain practices as team members:
1. Extend Paternity Leave Period if requested by the employee
Employers should try to extend the paternity leave period if requested by an employee because five days of paternity leave is little too less for the employees. They need to spend some quality time with their families as well as children.
Therefore employers should consider offering more paternity leaves than stated. This also boosts productivity, employee satisfaction and a higher retention rate in the organization.
2. Communicate your paternity leave policies to employees
Employers should communicate their paternity leave in UAE policy to employees in advance so that they are aware of their entitlements. These policies must be included in the company's policies or employee's handbook.
3. Offer additional support
An employer can provide additional support to the employees who take paternity leave such as providing them work from home for a few days or some resources male employees would require as a father. 
4. Ensure compliance with UAE Paternity Leave and other Employment Laws
Although the employer may choose to provide employees with paternity leave beyond the prescribed limit, it is also necessary to comply with the UAE Labour Law regarding Paternity Leave.
Stay compliant with all labor laws!
Zimyo helps you to stay on the right side of UAE Labour Law and other employment laws.
Applying for Paternity Leave in UAE: Step-by-Step Guide
The male employees can apply for paternity leave in UAE two or three days before the baby is expected to be born. Consequently, to apply for the leave you must follow these steps:
Create a leave plan for the person who will be covered for those paternity leave days.
Let employees know about the leave
Make sure their colleagues are aware of their leave
Come back once the leave ends to ensure that work can be carried out smoothly.

FAQs (Frequently Asked Questions)