iMocha manages increasing workforce with Zimyo
Interview Mocha wanted a technology that could align with their company's policy framework. They were looking for a platform where data could be collated and easily managed with the elimination of external systems.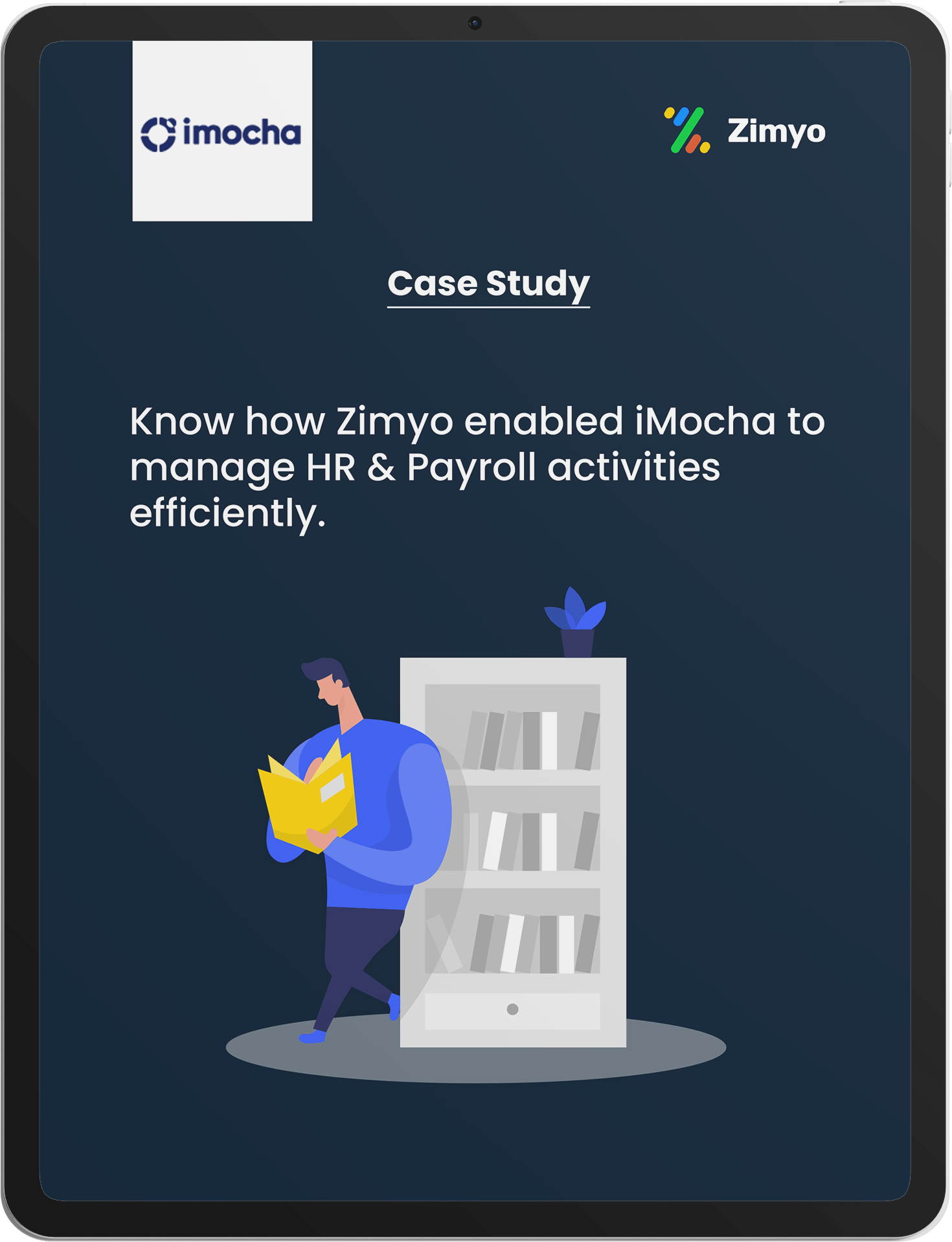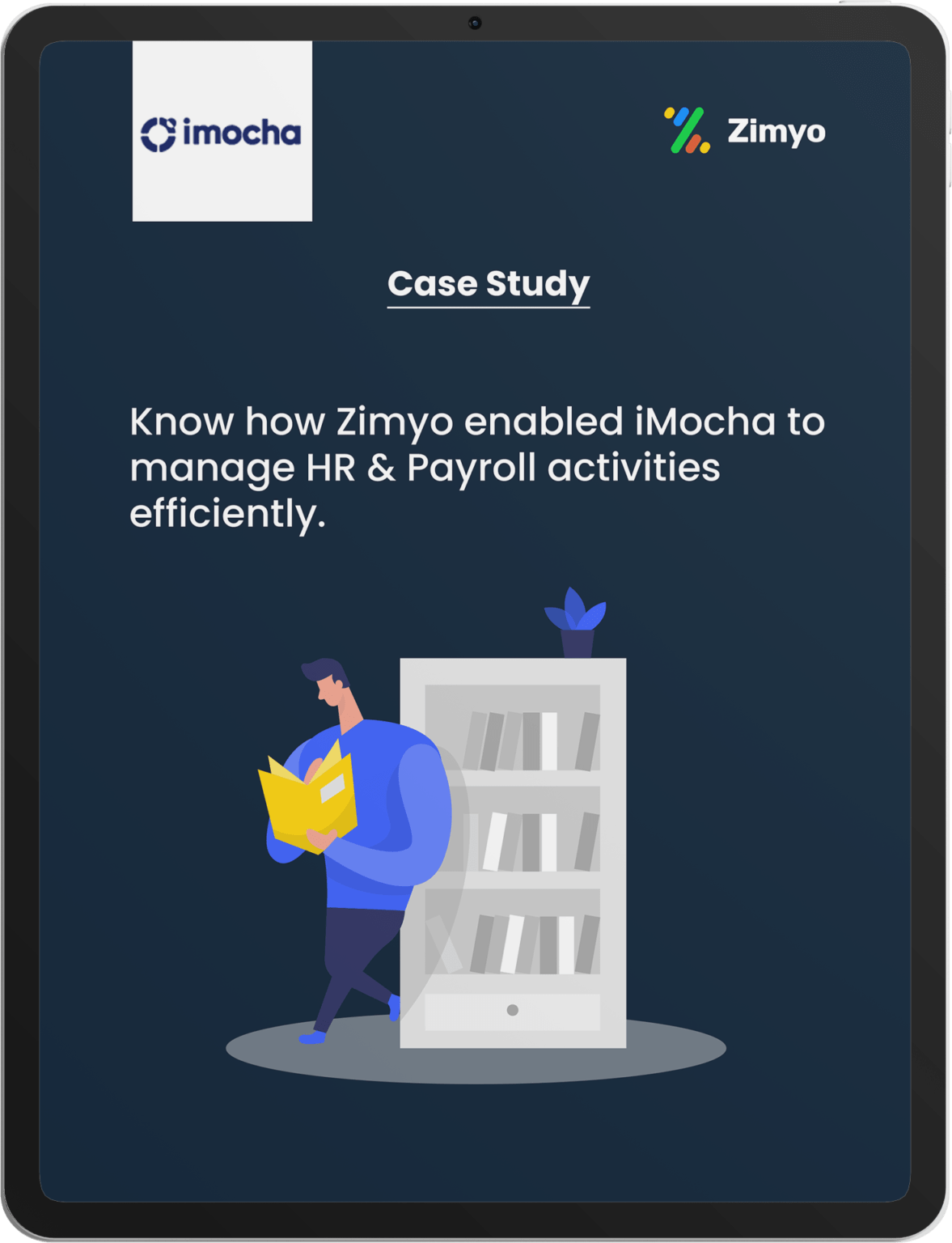 During the initial days, it was very easy for me to manage the employee data but with the increase in the team size, it became a task for me to manage the data, lots of excel sheets, and standard data that caused trouble for me. Post-Zimyo adoption, all my data is available in one place and available at one click. Not only this my complete onboarding process right from hiring to retirement has been streamlined and time-effective. Timely support and quick resolution have been something I always appreciate!
- Utkarsha Joshi, HR Specialist,
iMocha
The client finds Zimyo's products highly intuitive and easy to use. The data implementation involved 0 manual intervention
Performance management was set up in 2 weeks

0 manual intervention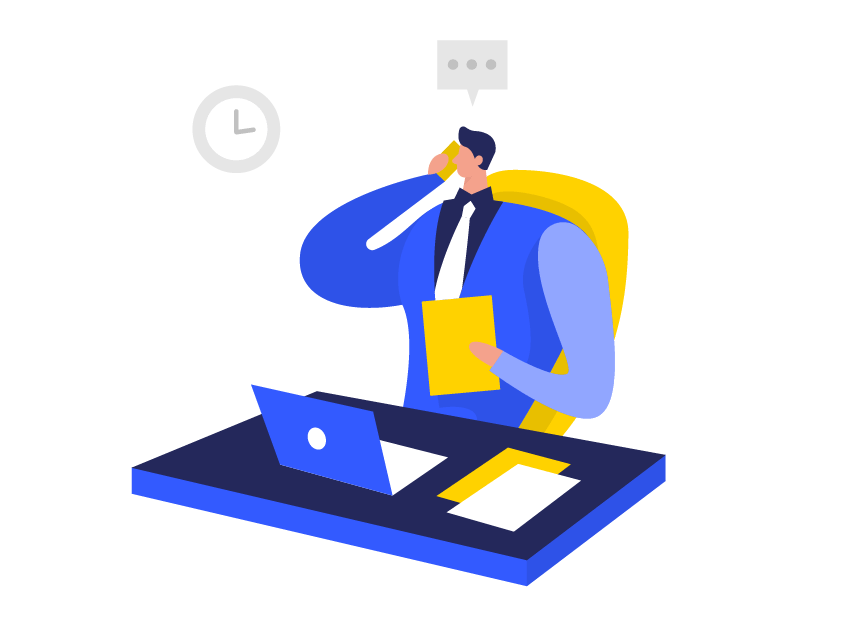 Customers who trust Zimyo